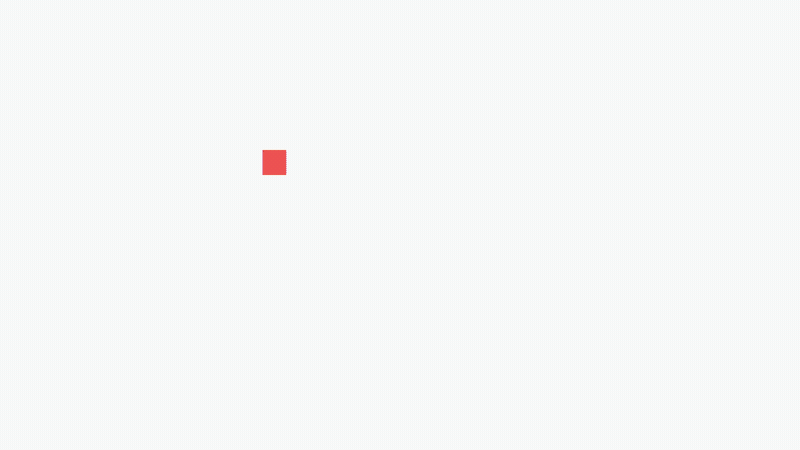 Fluid, colourful & bold: 4 projects that celebrate Pride through type design
June is a very special month, as it is officially the month that Pride is celebrated all over the world. Pride Month was established to commemorate the Stonewall riots for gay liberation that took place in New York City, in June 1969. Nowadays, during June we see great Pride parades organized in various cities, alongside events and initiatives that honour and celebrate the LGBTQIA+ community, their rights, fights and visibility.
When it comes to design, there have been various great works created for Pride through all these years, from posters, videos, art to whole visual identities. But, there are also some super unique typefaces and typography projects designed specifically and inspired by Pride and the LGBTQIA+ community.
Type With Pride: The Rainbow Flag turned to Letters
The first well-known and acclaimed typeface that was strongly connected to the LGBTQIA+ community was "Gilbert", to honour the memory of Gilbert Baker, creator of the Rainbow Flag symbol that has been inextricably connected to Pride and all LGBTQIA+ initiatives, communities, history and representation.
The legendary activist and artist died in March 2017 and NewFest alongside NYC Pride partnered with Fontself to create this font inspired by the Rainbow Flag, to honour and remember him forever.
Although the font was originally designed as a display font for headlines, a clear reference to Baker's active support to queer movements as a designer of banners for protests and marches, later the family grew to include various weights and styles.
The letterforms' various coloured portions are semi-transparent, so when they are stacked, the intersections display a blended colour, creating chunky, curved patterns. The result is always playful and joyous.
You can find it here!
Queering: A typeface transgressing everything considered fixed
Another unique project inspired by Pride and queer movements, is Adam Naccarato's "Queering" typeface. This is a display typeface, bold and strong, with a fresh design that is not limited by the stereotypical representation of queerness. It was also recently revamped to include three new weights, Latin Extended and Cyrillic support, as long as a set of glyphs that is supposed to continue to expand over time.
This transgressing typeface is "inspired by protest posters and queer publications updated for the modern age". It is an open source, pay-what-you-want font and Adam Naccarato declared that all profits will benefit the Ali Forney Center in New York.
The designer makes it clear that the font should only be used for pro-LGBTQIA+ projects and never for work that demeans or is insulting towards LGBTQIA+ values. Also, Naccarato takes into consideration that not all countries worldwide are accepting of queer identities and that is why he offers an alternate version of the Queering typeface, with hidden assets, called "Lavender" for people that will face risks if such a typeface is found in their possession.
"I think particularly in America right now, there's a lot of divisiveness in terms of LGBTQIA+ representation and inequality. We're protesting, making our voices heard as much as possible, and art and design can play an important role in that. Typography plays a special role in getting a feeling across", Naccarato said, commenting on the latest update of the Queering typeface.
Check it out here!
Jun ki Hong: Pride Type in the making
Jun ki Hong, one of the brightest design talents, selected as a TDC Ascender for 2023 by the Type Directors Club, has aso dropped some hints of creating a new Pride typeface back in 2022. It is a full-color, extra-fun and memorable, bold typeface, with obvious references to Pride's colors and the Rainbow Flag too.
Take a sneak peek!
Serif, but make it fluid!
Well, not exactly a typeface but another prime example of typography expressing the fluidity, openness and diverse identities of the LGBTQIA+ community, can be found in Emily Oberman's work for Serif, a members club for LGBTQ+ industry leaders and creators.
Oberman, as a partner of Pentagram, created a whole visual identity for the Serif brand, with a logo - centerpiece designed with custom typography. The designers turned the logo into a new, custom alphabet, with alternates for each letter that convey fluidity and originality. These glyphs may be utilized as typographic accents throughout the brand or as personal icons on the platform.
Also, the designed team decided to play with colour too, offering a new, modern interpretation of the rainbow. The black and white letters are enhanced with soft gradients that can be applied in washes or gradation in understated hues, in order to personalize the glyphs and add an extra layer on the typeface's fluid, playful and diverse character.
Happy Pride to All!
Tags/ typography, type design, contemporary typefaces, pride