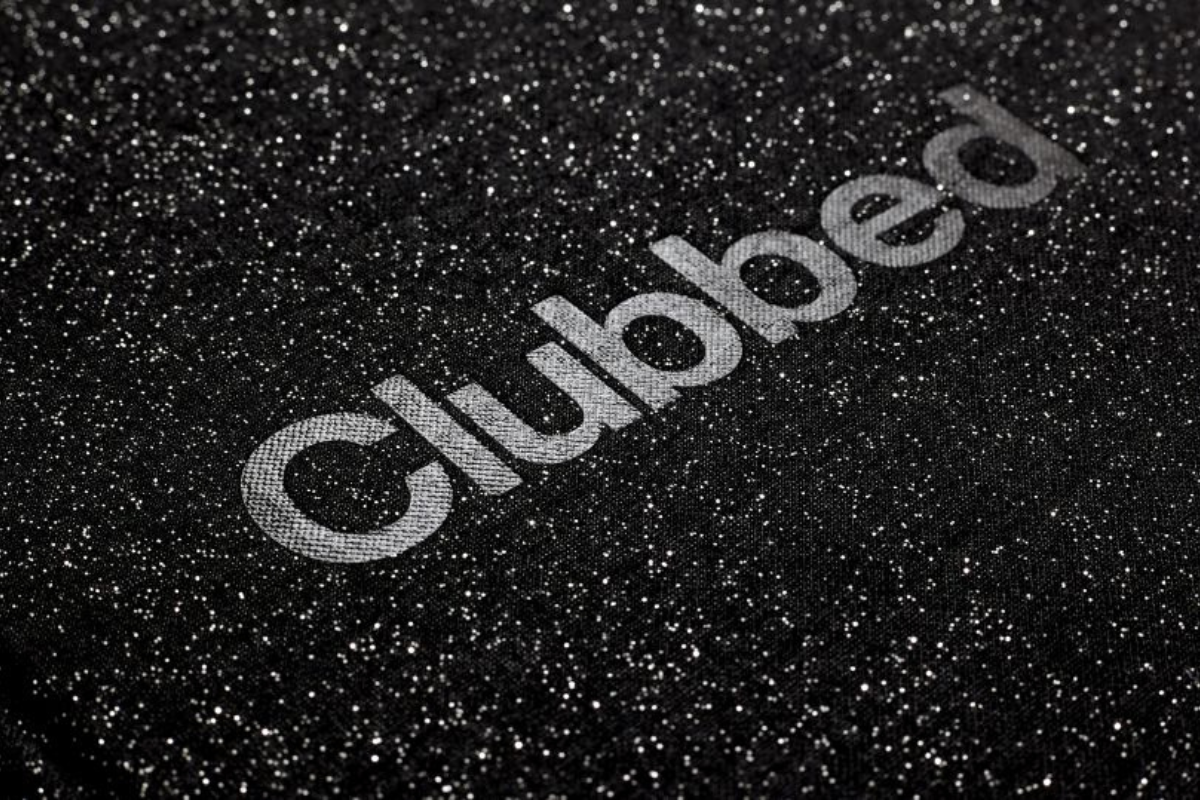 Clubbed: Rick Banks and Bill Brewster pay tribute to the seminal visual history of UK club culture
Rave on and on and on! "The graphics and visual language of club culture are so evocative. They help to define us as a generation, and stand as an emblem for what we experienced in clubs like Haçienda, which for me personally, would create a gateway to a new universe and inspire a lifetime of electronic music exploration" said BBC6's Mary Anne Hobbs about the book that captures the visual language of a nation and a tribe that never ceases to dance its angst away.
Authored by Bill Brewster, one of the founding residents at Fabric in London, and published by Face37 Ltd, the design studio founded in 2011 by the award-winning graphic designer Rick Banks, the successfully funded via Kickstarter project aptly titled 'Clubbed: a visual history of UK club culture' celebrates the country's club culture by compiling more than 30 years worth of graphics from logos, posters, flyers, tickets, and more in a publication that boasts iconic visual elements that still inspire.
From Ministry of Sound through Gatecrasher, Cream or The Haçienda, Clubbed is quite literally a hands-on manual to a rebellious typographic culture.
"The UK is a tribal nation. Our clubs have had a look and strong identity from the days of one-off nights in seedy Soho basements through to the rigorously branded nightclubs of today. The right shoes for the right dancefloor, the correct clothes for dancing and how we present our club nights. The look is as important as the sound. It's imprinted in our clubbing DNA. The UK has given birth to some of the world's most iconic nightclub and electronic music brands. Each club is so distinct, its unique identity, sound and community of music lovers stretches far beyond the UK. Clubbed celebrates the best graphic design in UK clubs. The book will feature logos, posters, photography, tickets, menus, cover art, signage, lanyards, fonts and, yes, flyers from the last 35 years. The deluxe hardback will feature a dazzling collection of never-before-published materials and a specially commissioned editorial from Bill Brewster" notes the Kickstarter page of the project which was obviously successfully funded.
As explained, the graphic design reference book is separated into chapters celebrating the UK's most famous clubs and legendary nights.
"We celebrate the past, but also journey to the present, focusing on the most forward-thinking graphic designers working in clubs today. We start the journey in the 1980s with the Haçienda, then head off into a dizzying road journey via Mansfield, Liverpool and several points in between before alighting at the Printworks in London with some of the modern era's best graphic design work. Many of the graphics in the book are pre-digital and internet so a lot of time has been spent scanning old transparencies, bromides and retouching physical hard copies. In some cases, the graphics have been recreated from scratch down to every minute detail. The highly-produced cover features diamond dust mimicking a dark and ethereal club environment".
The book features some of the best designers and studios in the world. Peter Saville, Ben Kelly, 8vo, Spin, The Designers Republic, Mark Farrow, Jon Jeffrey (Bibliothèque), Central Station Art, Anthony Burrill, INTRO (Mat Cook), Trevor Johnson, Pentagram (Angus Hyland), Julian Morey, Tom Hingston, Trevor Jackson, Rich Robinson, Zip Design, David Malone, George Georgiou and many more iconic designers are featured in this tome which travels from track to track with those "graphic design bangers" that branded iconic clubs such as Haçienda, fabric, Blue Note, Ministry of Sound, Cream, Home, Bedrock, Renaissance, Gatecrasher, Bed, NY Sushi, Matter, Golden, Ark, Plastic People, Sankeys, Bugged Out!, Defected, Boiler Room, Resident Advisor, and numerous others.

Enter the rave here!
Tags/ graphic design, book, flyers, kickstarter, peter saville, anthony burrill, clubbed, fabric, bill brewster, rave