From Oscars with rage: how Impact brought activism to the world
In the highly acclaimed and multi awarded film Three Billboards Outside Ebbing, Missouri typography is the real Oscar contender.
"What's the law on what ya can and can't say on a billboard?" is the message which Mildred Hayes (Frances McDormand) delivers through some provocative signs in the heart of the small town of Ebbing, Missouri. "The first sign, which reads RAPED WHILE DYING' is striking enough, but what makes it even more so is how it is written. The violence of the acts carried out against Mildred's daughter is reflected in the colour of the boards, but the words themselves wouldn't have the same effect if they were written in Futura or Comic Sans. Typography is a vital component of writer/director Martin McDonagh's film, and there's only one font that is bold and in-your-face enough for Mildred's cause" notes Little White Lies.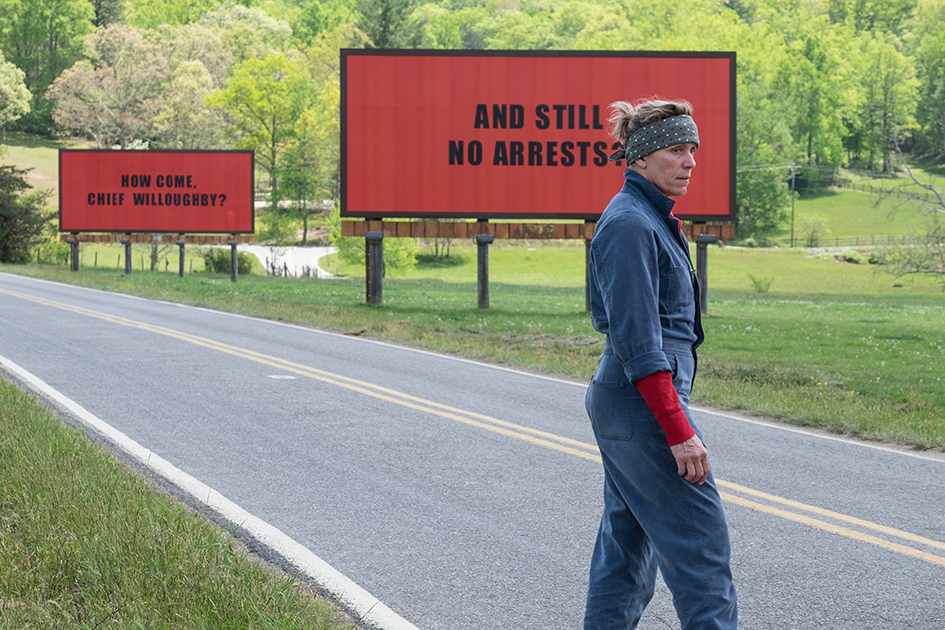 Designed by Geoffrey Lee in 1965 and released by the Stephenson Blake foundry of Sheffield Impact is a realist sans-serif typeface. It is well known for having been included in the core fonts for the Web package and distributed with Microsoft Windows since Windows 98. More recently, it has been used extensively in image macros or Internet memes. Now the font is breaking new ground through the Oscars nominated movie and the real life activism inspired by it.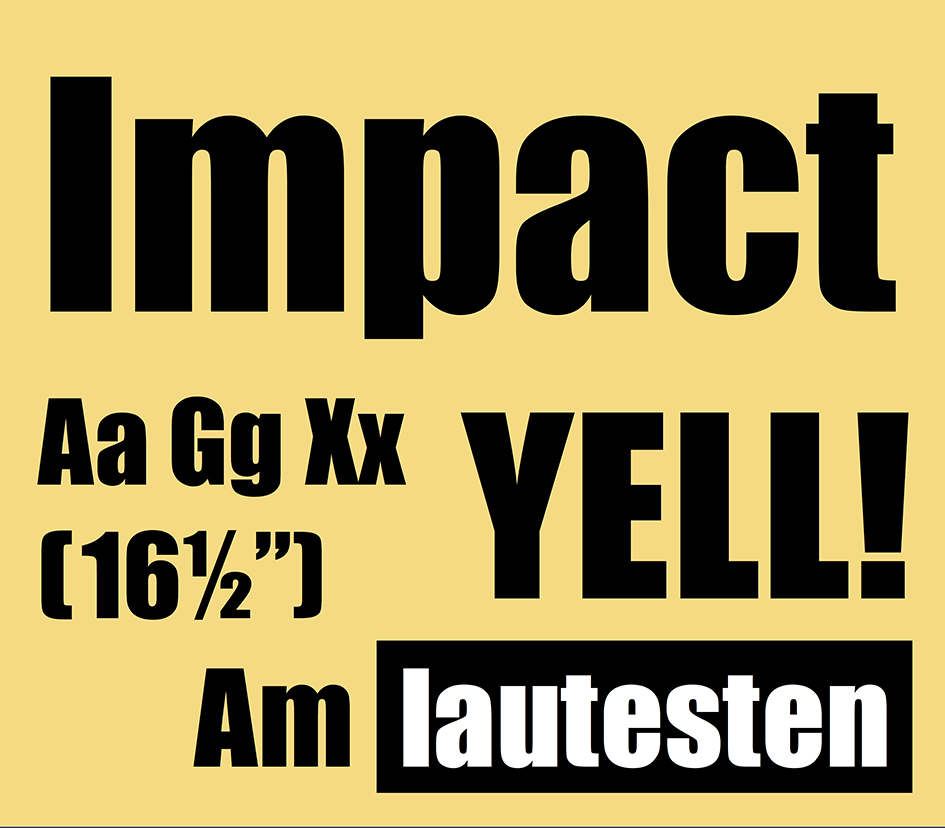 Last week Progressive Turnout Project, a Democratic political action committee, launched a Three Billboards Outside Ebbing, Missouri-inspired campaign demanding stricter gun control laws and specifically calling out House Speaker Paul Ryan for not proposing legislation in the wake of another deadly school shooting.
"17 killed in their classrooms. Still no gun reform? How come, Paul Ryan?" reads the group's digital billboard outside Ryan's Janesville, Wis. According to a two-page ad in The New York Times today, Ryan has accepted $61,401 in funding from the NRA. Progressive Turnout Project further points out that Ryan received an "A+ rating" and endorsement from the NRA in the 2016 election cycle reports AdWeek.
In Britain advocacy group Justice4Grenfell partnered up with BBH Labs to deploy a similar billboard campaign outside Grenfell Towers in London, where a massive fire ripped through a 24-story block of public housing flats on June 14, killing 71 people.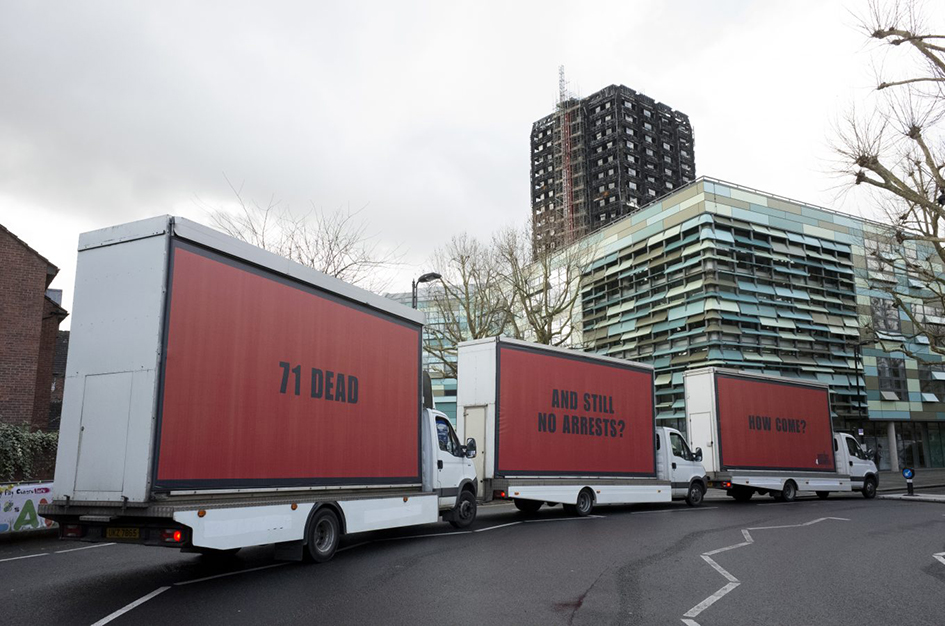 Those three billboards questioned why, eight months after the fire, there were no developments in the investigation and no arrests had been made notes AW.
"Just as Mildred's overalls and headscarf are a key part of her character, so her choice of typeface tells us something about her personality. Impact is the kind of font that makes every sentence feel like it ends with an exclamation mark. The ascending and descending points are squat; rather than strolling with you into the next letter, the short, sharp kick of the Ls leave a bruise. The condensed letters and thick strokes are quicker and easier to read than a wider typeface; ideal for someone wanting to get a message across to the maximum number of people in the most direct way possible" notes Jake Cunningham on the importance of Impact in this year's most controversial movie.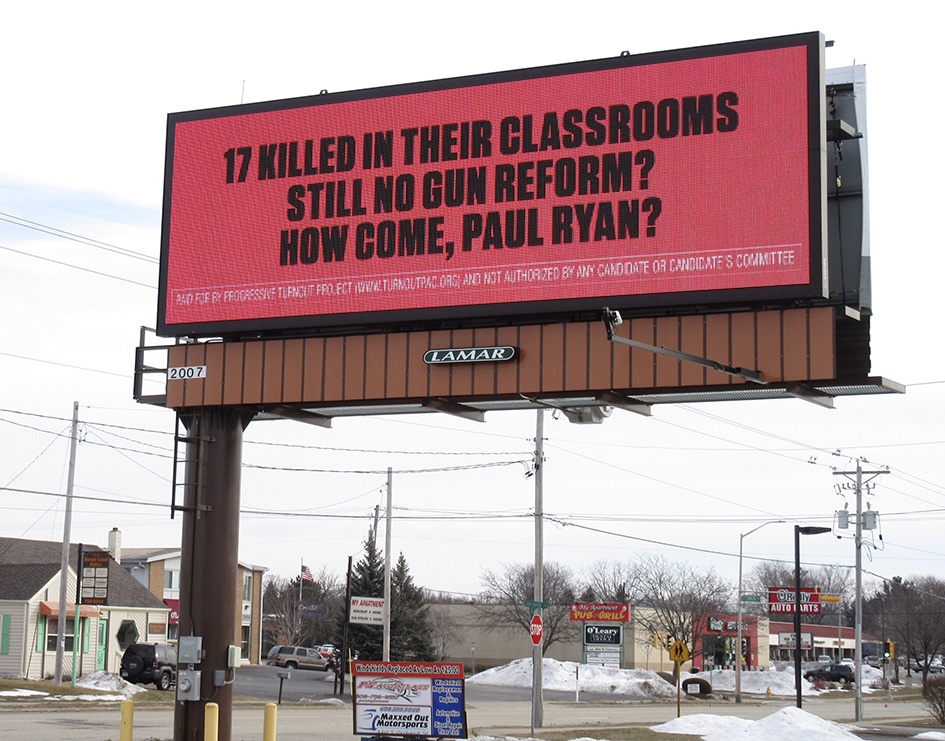 Three Billboards Outside Ebbing, Missouri won for Best Motion Picture – Drama, Best Actress – Drama (McDormand), Best Supporting Actor (Rockwell), and Best Screenplay, and was nominated for Best Director and Best Original Score at this year's 75th Golden Globe Awards. At the 71st British Academy Film Awards, it received nine nominations, including Best Film, Best Director, and Best Actress in a Leading Role (McDormand), and Best Actor in a Supporting Role for both Rockwell and Harrelson. It won five awards, including Best Film and Outstanding British Film (making it the only film along with The King's Speech to win both awards since the latter category was reintroduced in 1992) while both McDormand and Rockwell won the Lead Actress and Supporting Actor awards respectively.The movie was nominated for four awards at the 24th Screen Actors Guild Awards, winning three, including Outstanding Performance by a Cast in a Motion Picture. At the 90th Academy Awards it received seven nominations, including Best Picture, Best Actress for Frances McDormand, Best Original Screenplay for Martin McDonagh and two Best Supporting Actor nominations for both Sam Rockwell and Woody Harrelson.
The film was named one of the top 10 films of the year by the American Film Institute.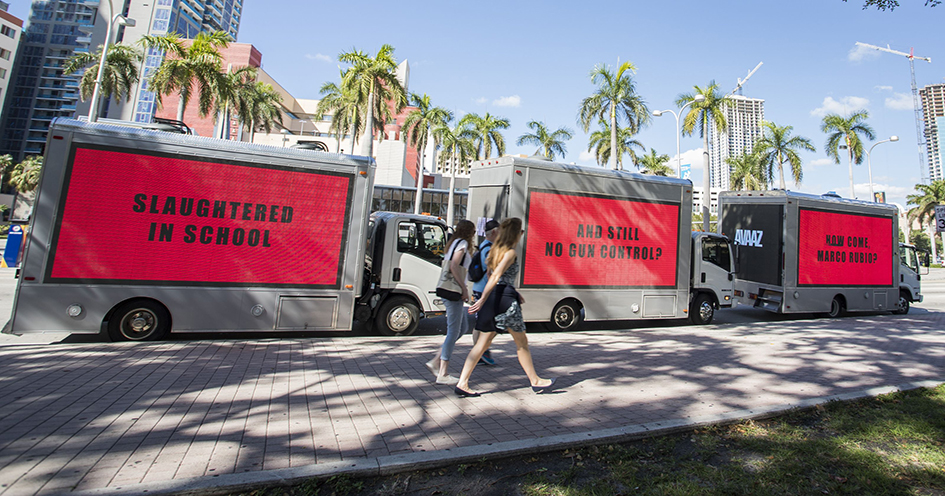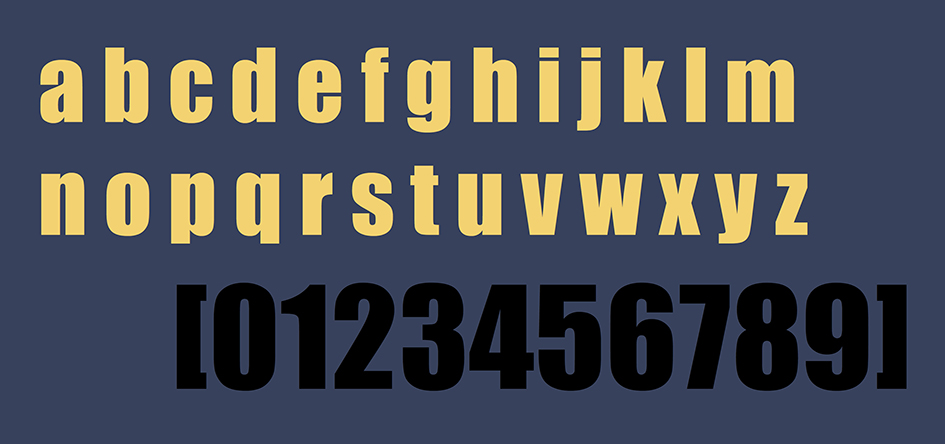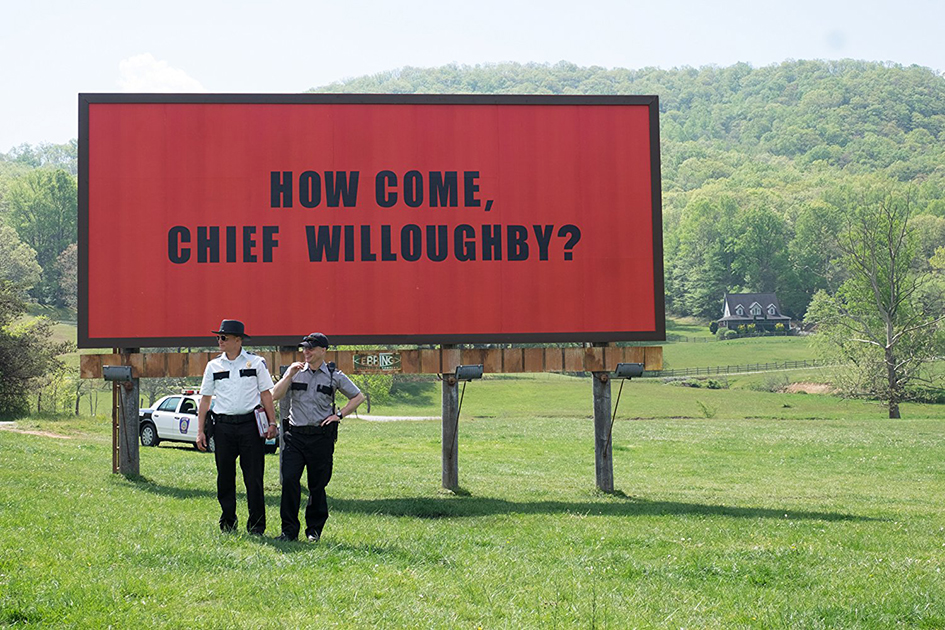 Tags/ typography, inspiration, oscars, activism, the new york times, three billboards outside ebbing, frances mcdormand, martin mcdonagh, billboards, jake cunningham, american film institute, 75th golden globe awards, justice4grenfell, grenfell towers, bbh labs, adweek, little white lies, nra, geoffrey lee, progressive turnout project, paul ryan, stephenson blake foundry, impact,  sans-serif typeface, microsoft windows