Sarah Hyndman's funny ways to influence people with type
Sarah Hyndman, the founder of Type Tasting is on a mission to make typography fun and engaging for everybody, not just designers. Ever since she was a child Hyndman fell in love in a sweet shop on my way home from school. "Here, words came to life as they fizzed and popped with excitement, all shouting out their different flavours" she says.

Remembering the playful experience of discovering type and, mostly, the importance of it Hyndman has a new book which is inviting enough to keep us rediscovering all the fine aspects hidden in strokes of letters.

Published by Laurence King and out in April 2017 Hyndman's new book, 'How to Draw Type and Influence People', invites us to learn about typefaces by exploring their shapes using pen and pencil. "Think of this as life drawing with fonts" she says. "There is a rich tradition of hand drawing type; in the past graphic designers would carefully draw typographic layouts for typesetters to recreate and print. Doing this gave them an in-depth understanding of the subtle differences between typefaces, and the confidence to work with a wide range of different styles".

Here is Hyndman's sense of living with type in her own words.

"Type is all around us.

We are all type consumers and we interact with typefaces frequently as we go about our everyday lives. We may not be consciously aware of it, but the shapes and styles of the fonts themselves communicate a huge amount of information independently of the words they spell out. We instinctively understand what they are communicating to us because we have been learning to recognize these visual codes all our lives. We are all type experts.

Every time we see a font we remember the context we saw it in and this gradually builds into a comprehensive library of associations we can refer to. Some of these might be universally shared associations, others will be a result of our own unique and personal experiences.

A font has the power to transform the meaning of a word: to give it a voice and a personality, to make it look knowledgeable, extrovert or stylish. Fonts keep us safe and help us find our way, and sometimes perform a sleight of hand. Fonts interact with all our senses, giving us a glimpse of what a product might taste or smell like and how much it will cost when we buy it – just compare these items of confectionary – which do you think look most appealing?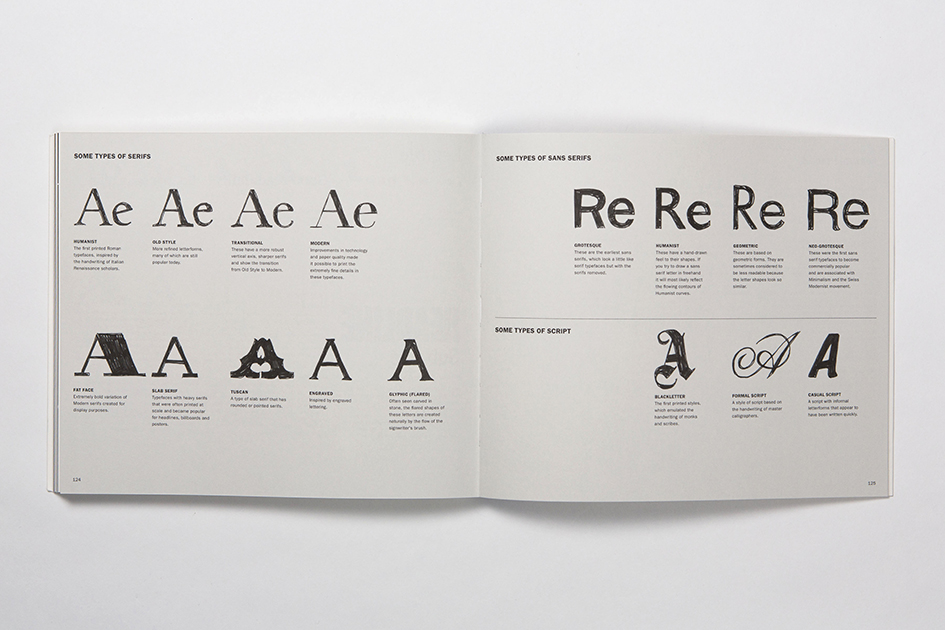 Typeface Families

A typeface family gives you an extensive vocal range. With just one typeface you can communicate a wide range of expressions and emotions.

A traditional type family generally includes roman, italic and bold styles. An extended family will include additional weights and widths (e.g. Helvetica, Univers), and a super family might include both sans serif and serif styles (e.g. Scala Pro, Thesis).

Let me introduce you to the extended Univers family - read each 'hello' out loud in the style it suggests to you. This demonstrates that we know instinctively what different weights, sizes and styles of fonts might sound like, that type visually represents our voice.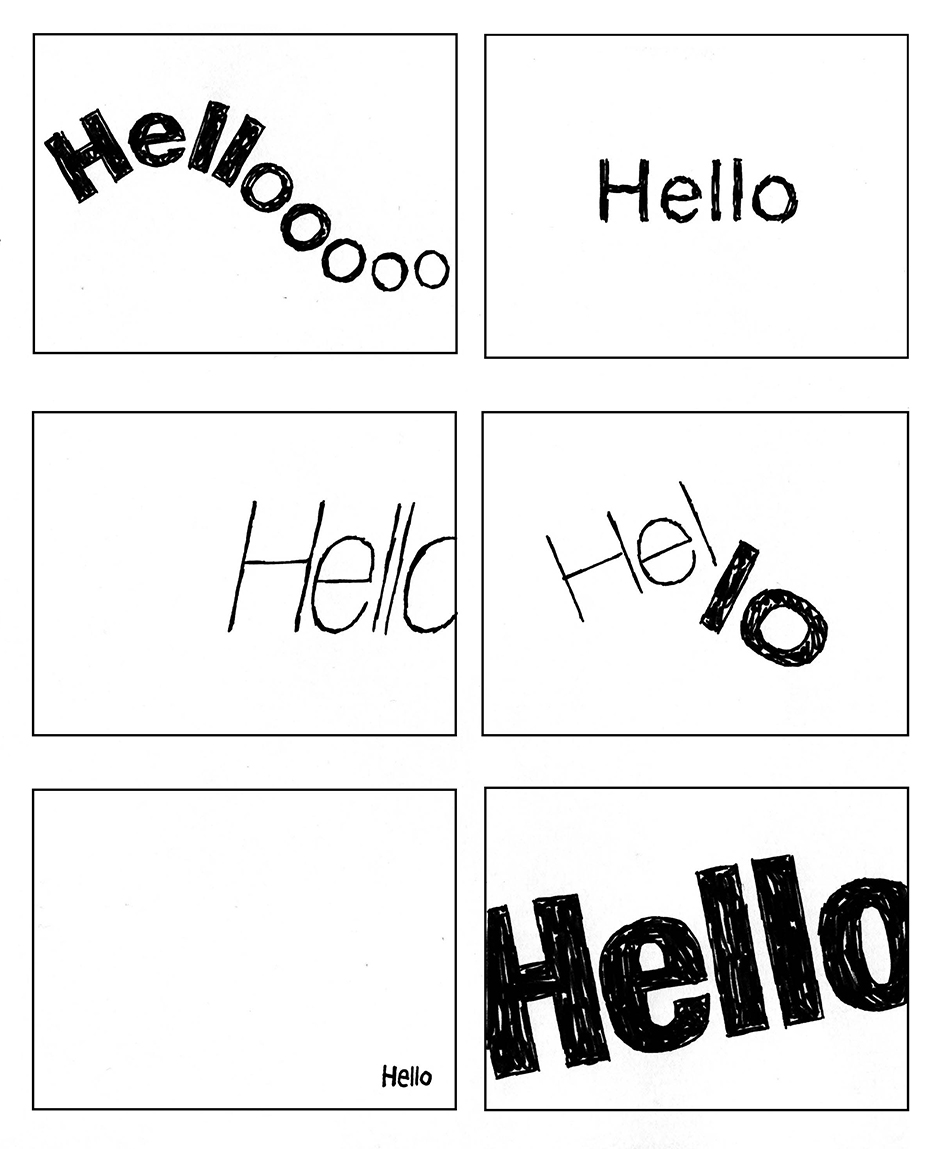 Image: 'Univers'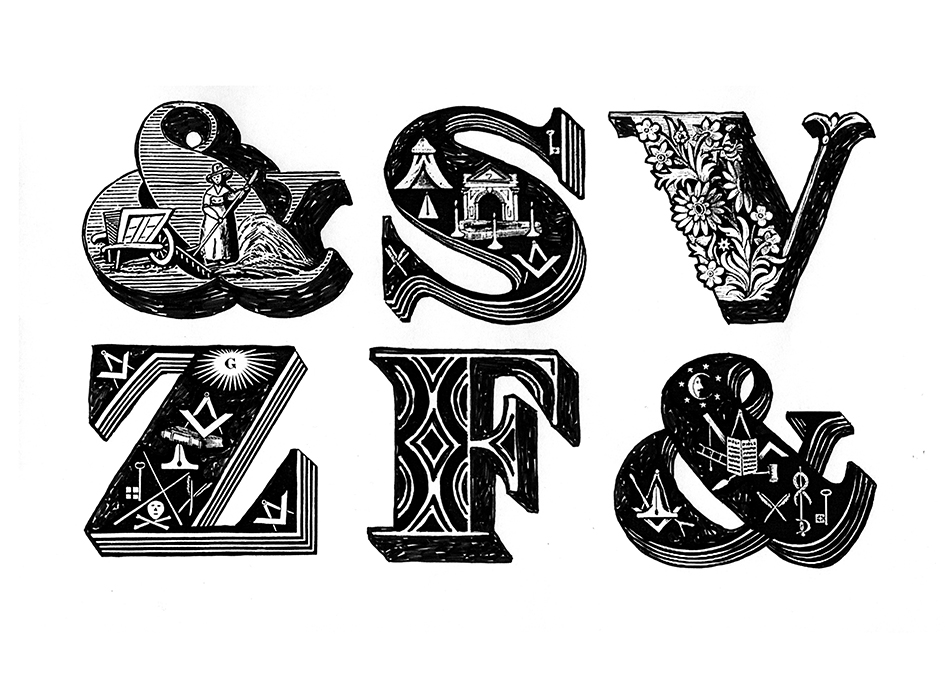 Typographic Extravagance

In the 1820s, printer Louis John Pouchée created a series of extravagantly decorative typefaces. These were carved from wood and adorned with images of the Victorian era ranging from farmyard scenes to Masonic symbols. They give us a glimpse into the lives and interests of the time.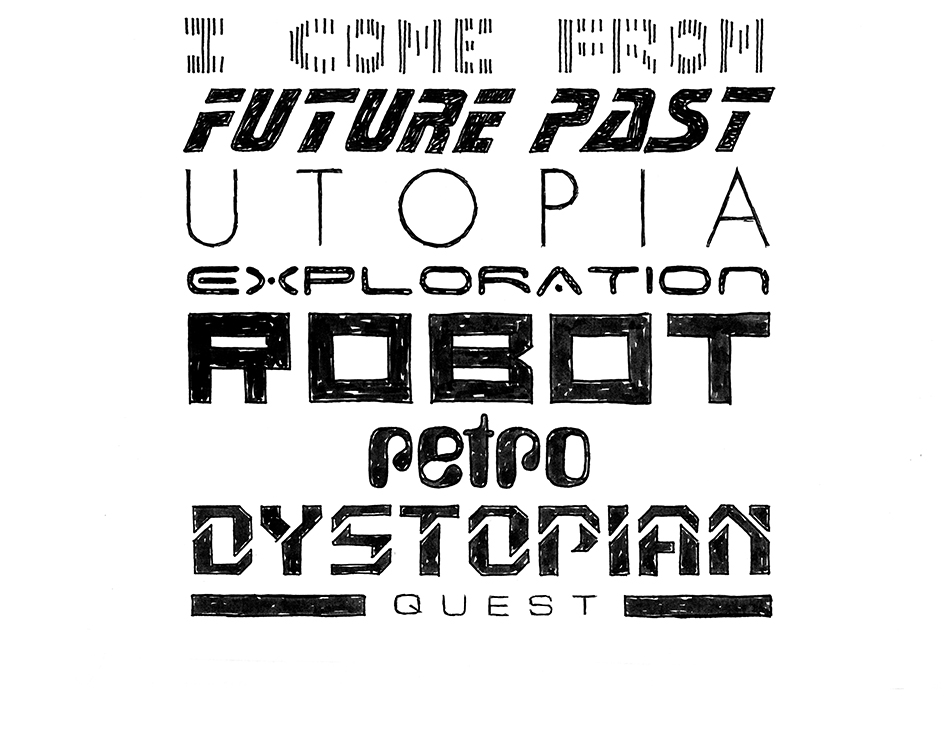 Sci-Fi Fonts

Sci-fi typefaces come in a wide assortment of shapes and styles, from the minimalist angular shapes that look like alien symbols, to the retro curves of 1970s' styles. What they all have in common is that they look geometrically constructed, as if either created by a machine or viewed on a computer screen.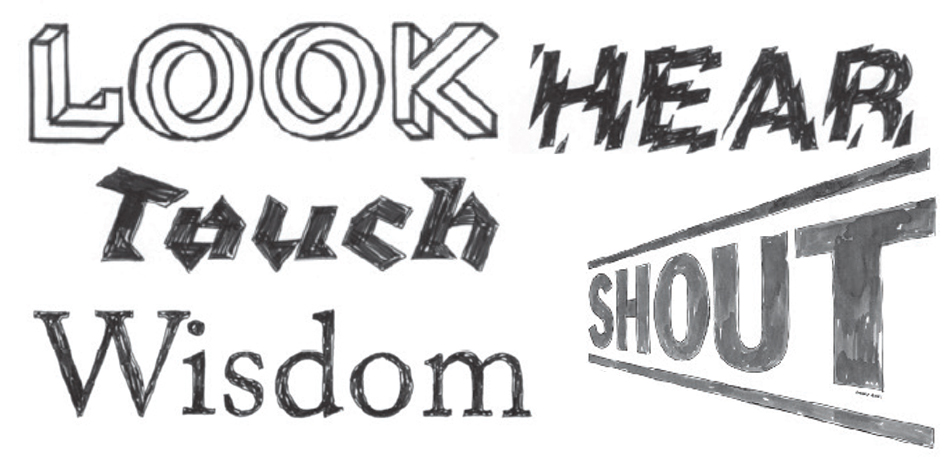 Mixed Type

Typefaces can turn a word into a story or they can completely transform its meaning. They can add humour, create tension or subvert a message. Create drama by combining opposites, or make alphabets with new associations by splicing letterforms together.

These fonts display opposite associations to the words they spell out, creating layered meaning".

These activities are taken from Sarah Hyndman's new book, How to Draw Type and Influence People (Laurence King Publishing).

Available here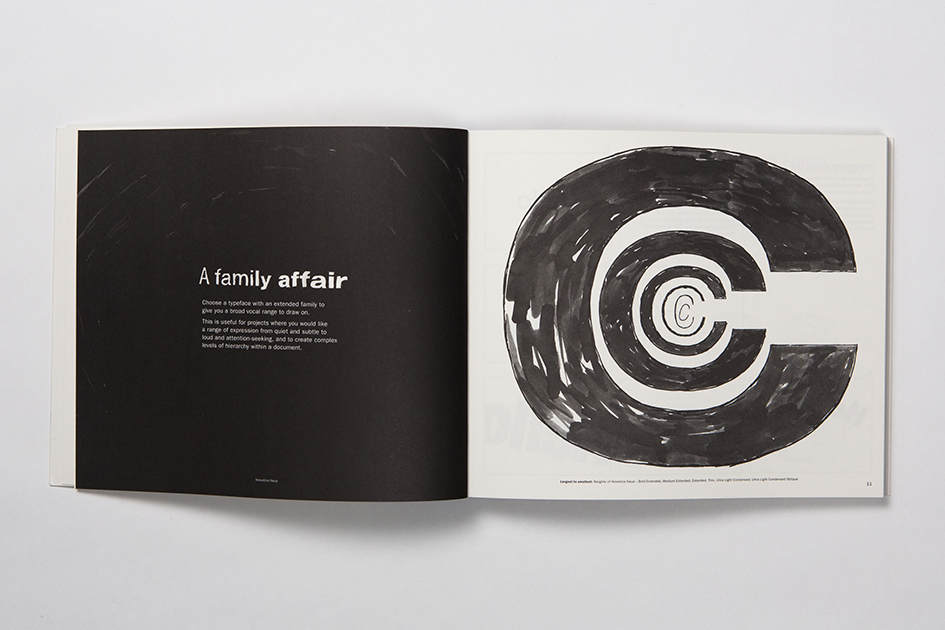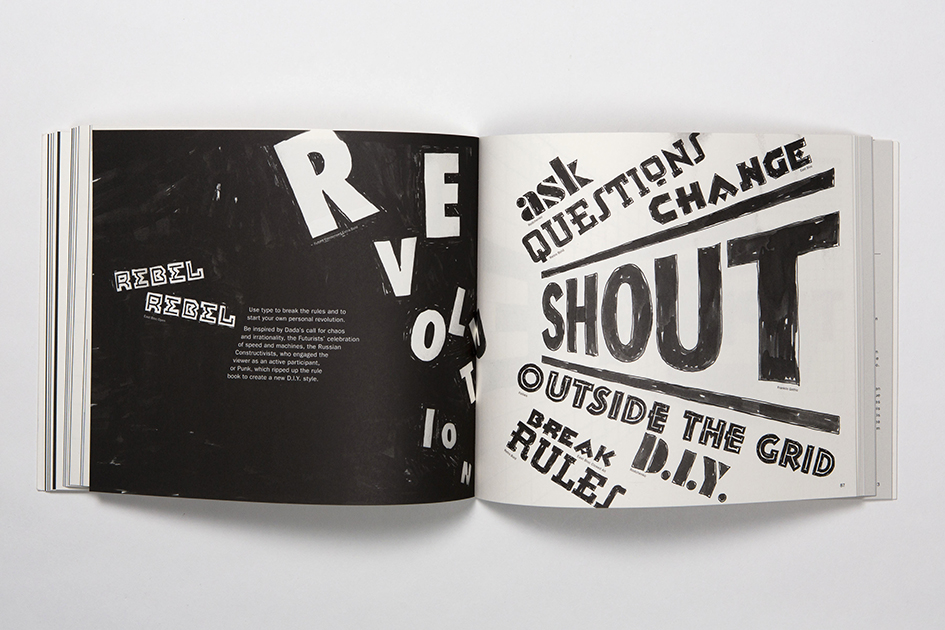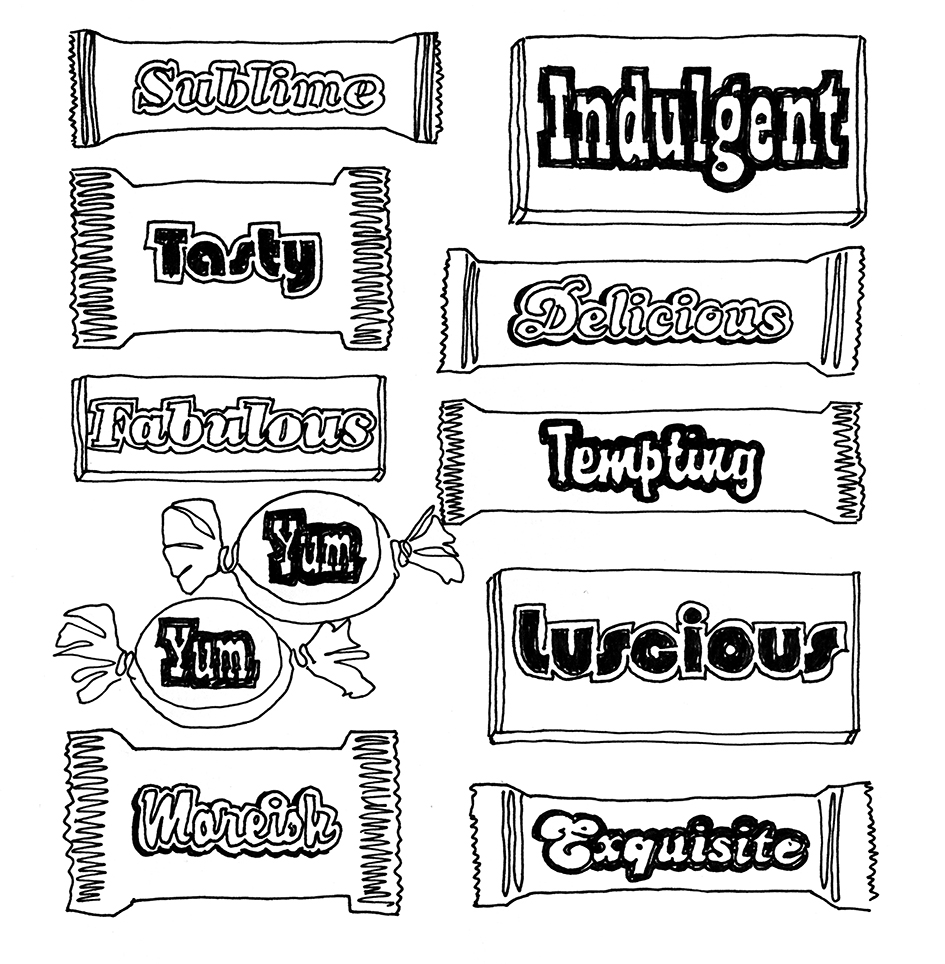 Tags/ inspiration, book, sarah hyndman, type tasting, 'how to draw type and influence people', laurence king publishing, life drawing with fonts