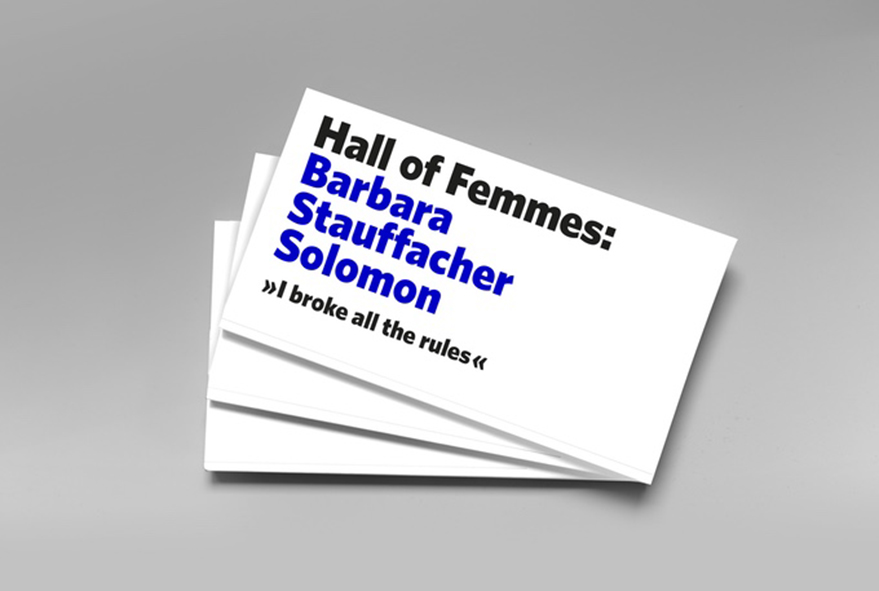 Supergraphics' Barbara Stauffacher Solomon legacy is ready to be told
The San Francisco-based artist, graphic and landscape designer, and writer Barbara Stauffacher Solomon is a woman of great importance, therefore she is the latest in a series of portraits called Hall of Femmes.
"We founded the project back in 2009 when we realised that as designers, we had few female role models. We couldn't find much information about female designers in the history books so to satisfy our own curiosity we began to do research and found designers who had made their marks on design history — credited or uncredited" say Samira Bouabana and Angela Tillman Sperandio of their initiative which includes lectures, exhibitions, interviews, podcasts and the publication of the Hall of Femmes book series, with each book portraying a designer and her work through in-depth interviews and previously unpublished images.

Angela and Samira travelled several times to New York to meet up with a few of the female giants of the design world. They talked to them about work and career opportunities, about mentorship and what it's like to be a woman in the design world.
These conversations have been transformed into a series of books . The first book, about Ruth Ansel, published in 2010, was followed by seven additional books: Carin Goldberg (2010), Lillian Bassman (2010) and Paula Scher (2011), Tomoko Miho (2013), Janet Froelich (2013), Lella Vignelli, (2013) and Bloggboken (2013, in Swedish). Now it's the time of Barbara Stauffacher Solomon's story to be told.

Born in 1928, Solomon first worked as a dancer before studying painting and sculpture at the San Francisco Art Institute. After the death of her husband in 1956, Solomon moved to Basel, Switzerland to study graphic design at the Basel Art Institute with Armin Hoffman. She later studied Architecture at the University of California, Berkeley.

Best known for her interior Supergraphics of the 1960s Sea Ranch and her 1991 Ribbon of Light installation at the Embarcadero Promenade in San Francisco, her iconic style of mixing Swiss Modernism and West Coast Pop, pioneered the look of the California Cool - an important moment in graphic design history.

Her works have been exhibited in galleries around the world from Paris to New York, always pushing the graphic design boundaries forward.
In addition to an impressive portfolio, Barbara Stauffacher Solomon boasts a fascinating life story.
Barbara Stauffacher Solomon was born in 1928 as a third-generation San Franciscan. As a young woman Stauffacher Solomon studied and worked as a dancer, as well as studying painting and sculpture at San Francisco Art Institute.
In 1948, at 20 years-old, she married the filmmaker Frank Stauffacher. The designer and printmaker Jack Stauffacher was her brother in law.
Stauffacher Solomon moved to Basel, Switzerland in 1956 after Stauffacher's death to study graphic design at the Basel Art Institute with Armin Hofmann from 1956 to 1959. She made the decision to study design because she knew she could make a living and needed to support herself and her small child.
"To this day, the combination of being trained as a ballet dancer, and trained by a Swiss to be a designer: I think that's why I haven't fallen apart!" says Barbara Stauffacher Solomon on her resilience.

"I was a Californian. I went back to San Francisco and I broke all the rules. My designs were bigger and bolder than my Swiss classmate's solutions had been. Give me a big white wall and I covered it with big red stripes" she added on her iconic style which redefined the culture of graphic design as we know it.

To learn more about Hall of Femmes latest biopic click here.

For more on Barbara Stauffacher Solomon legacy click here.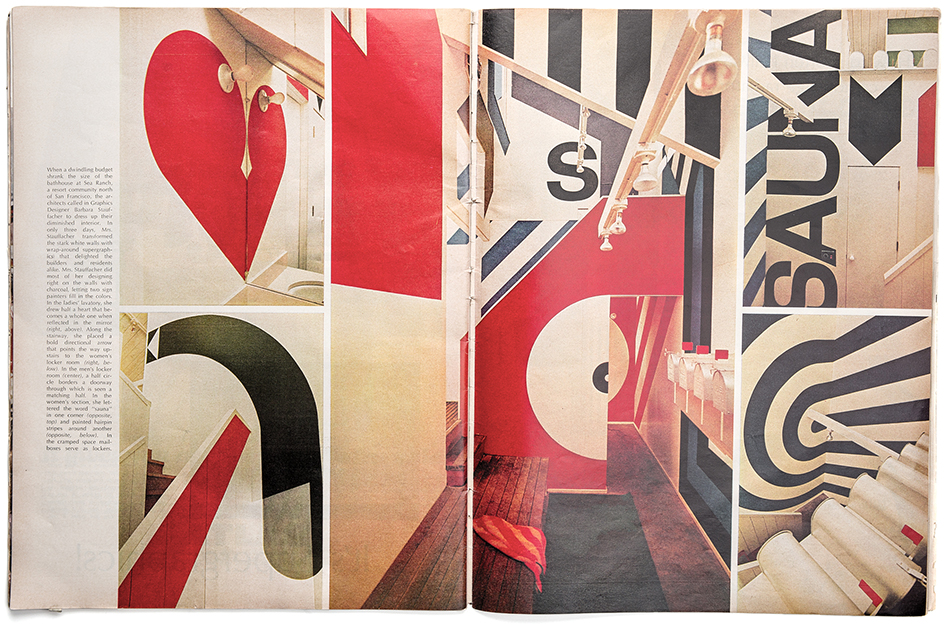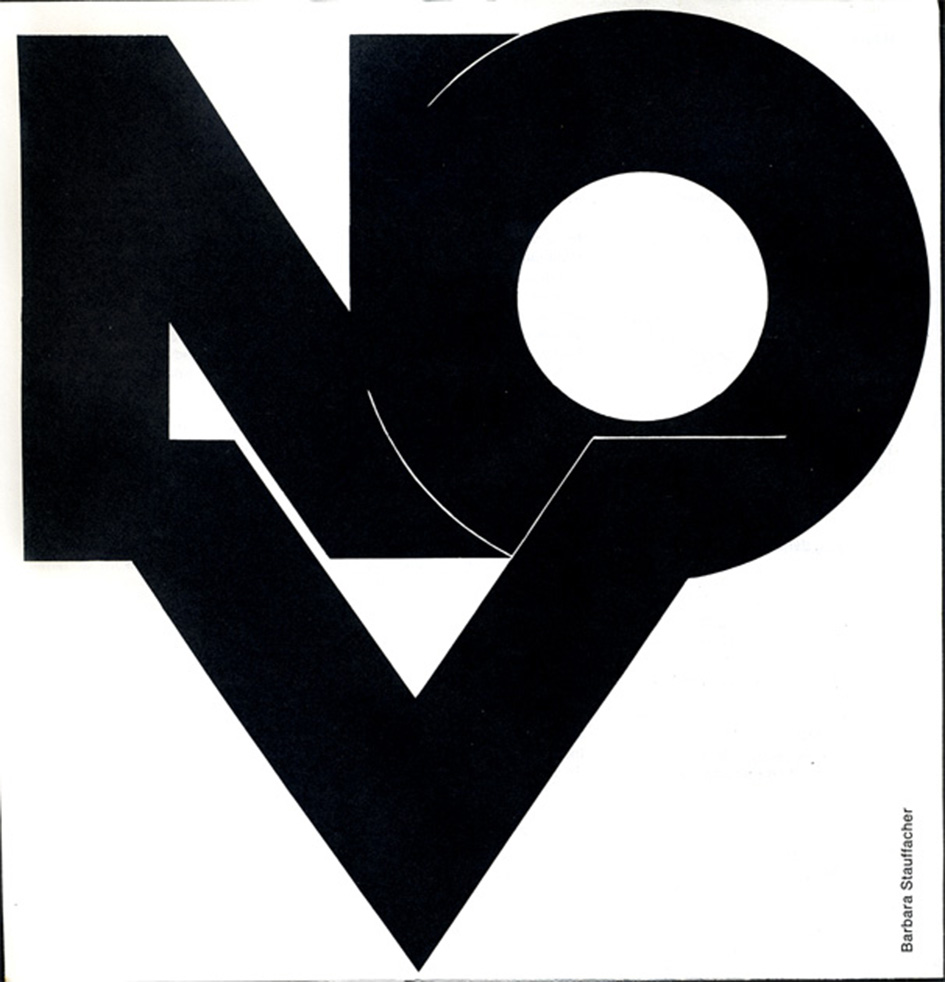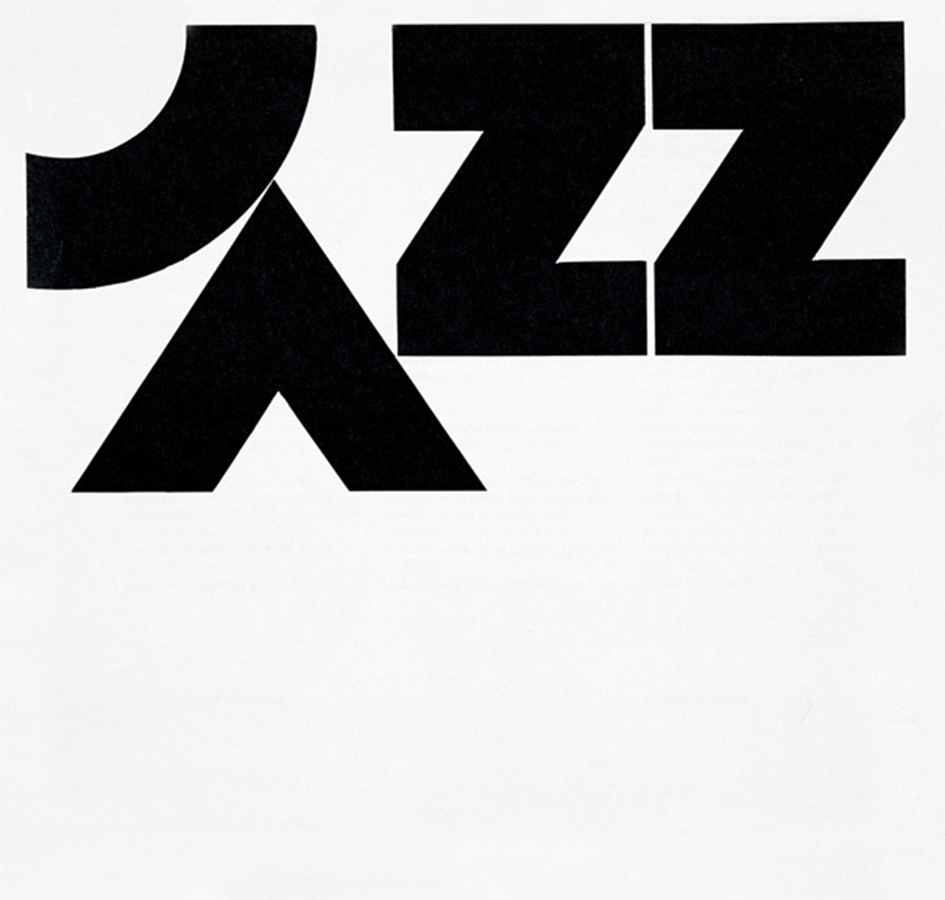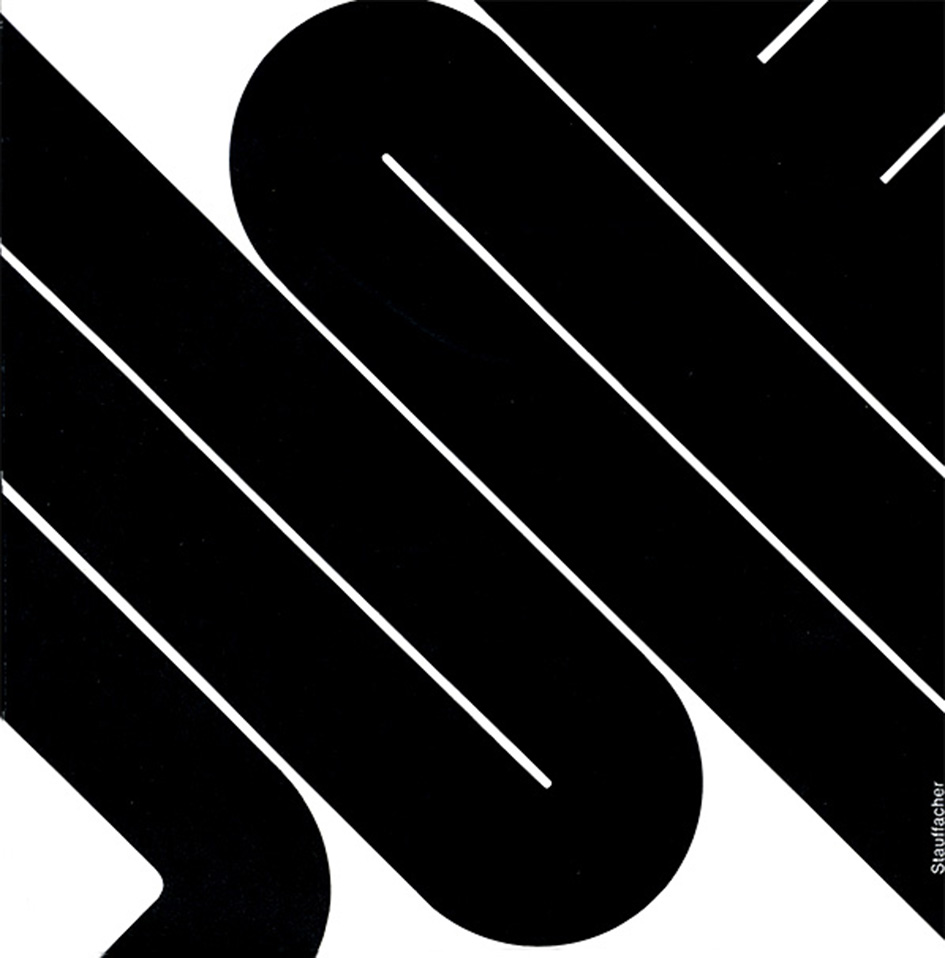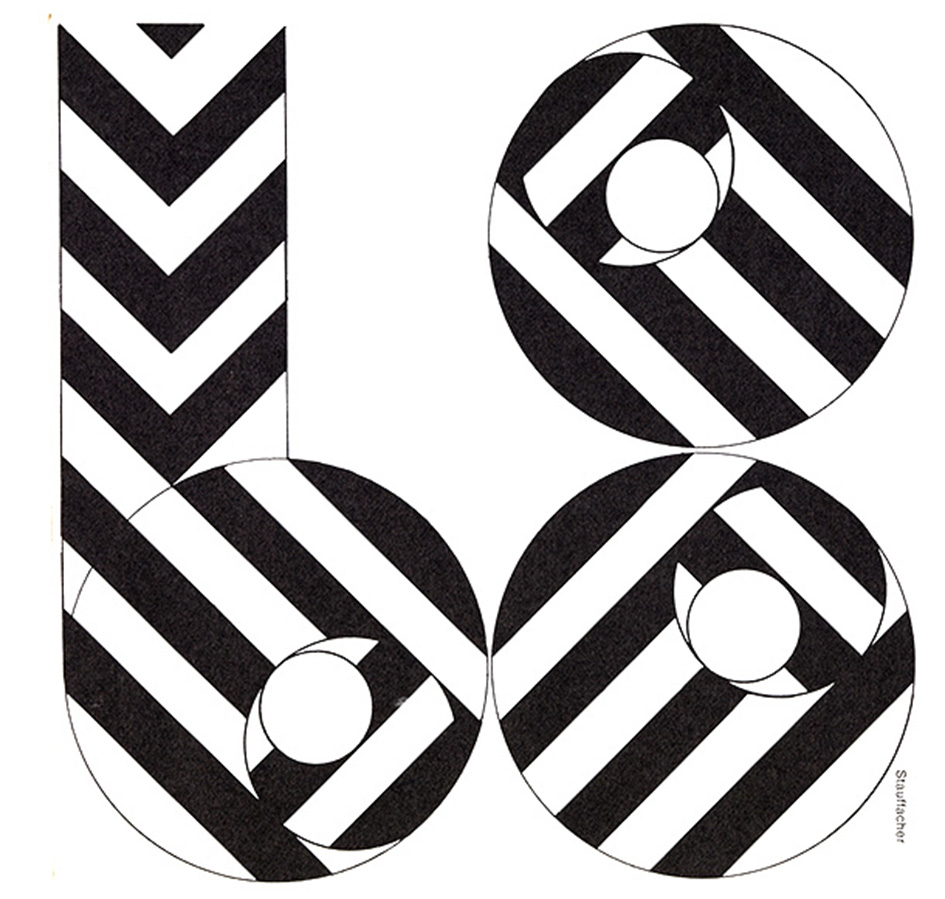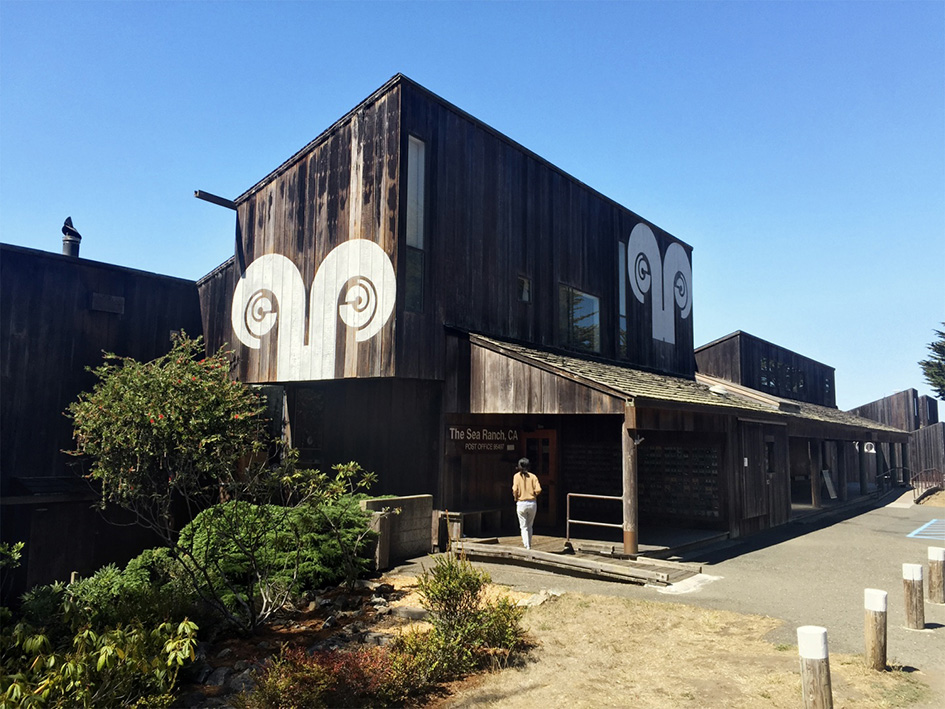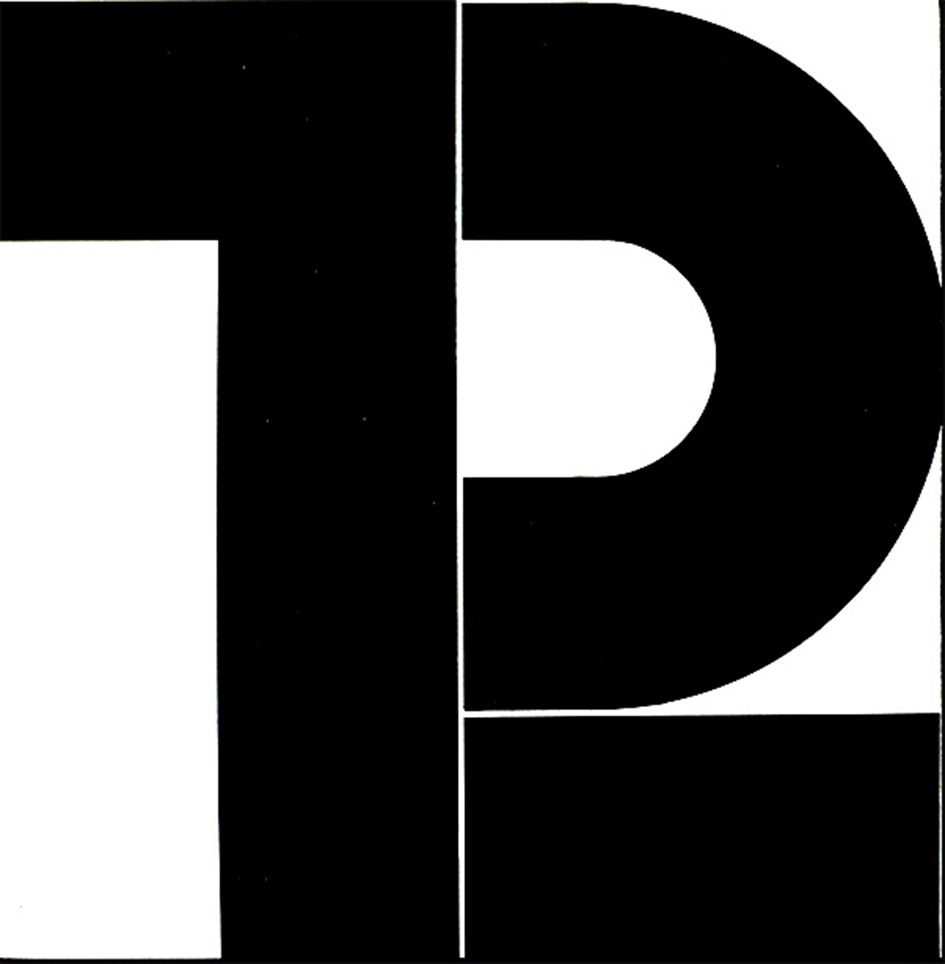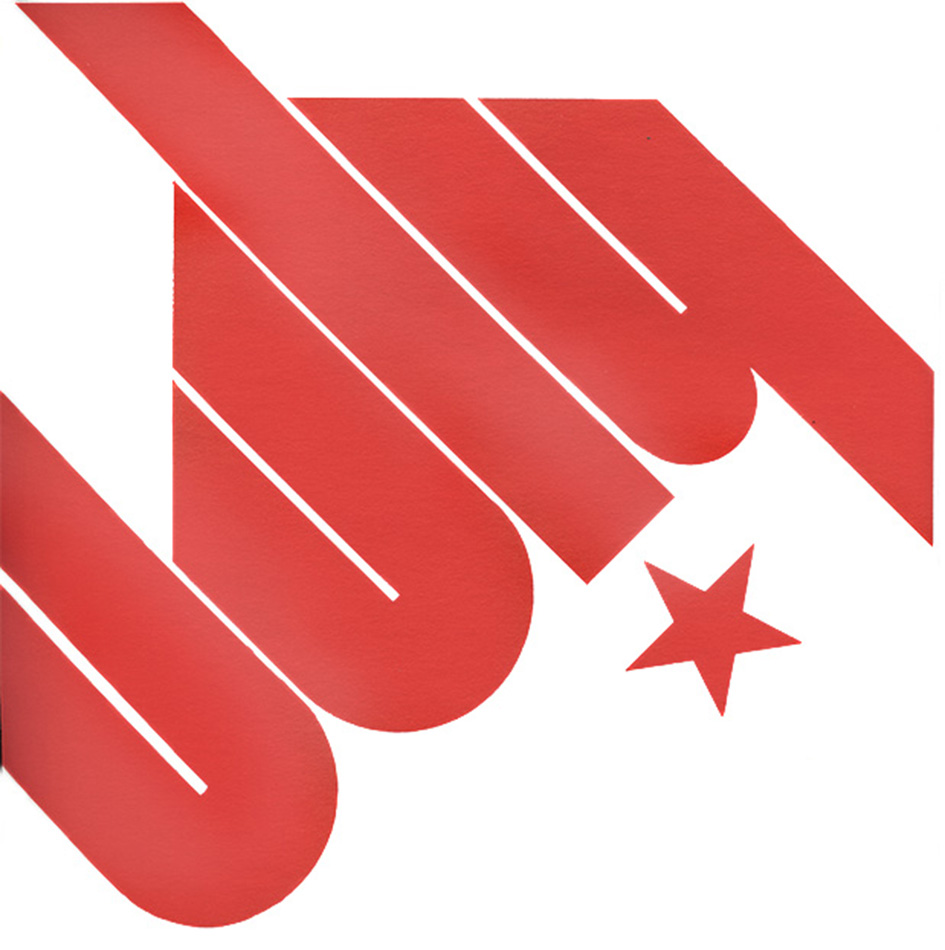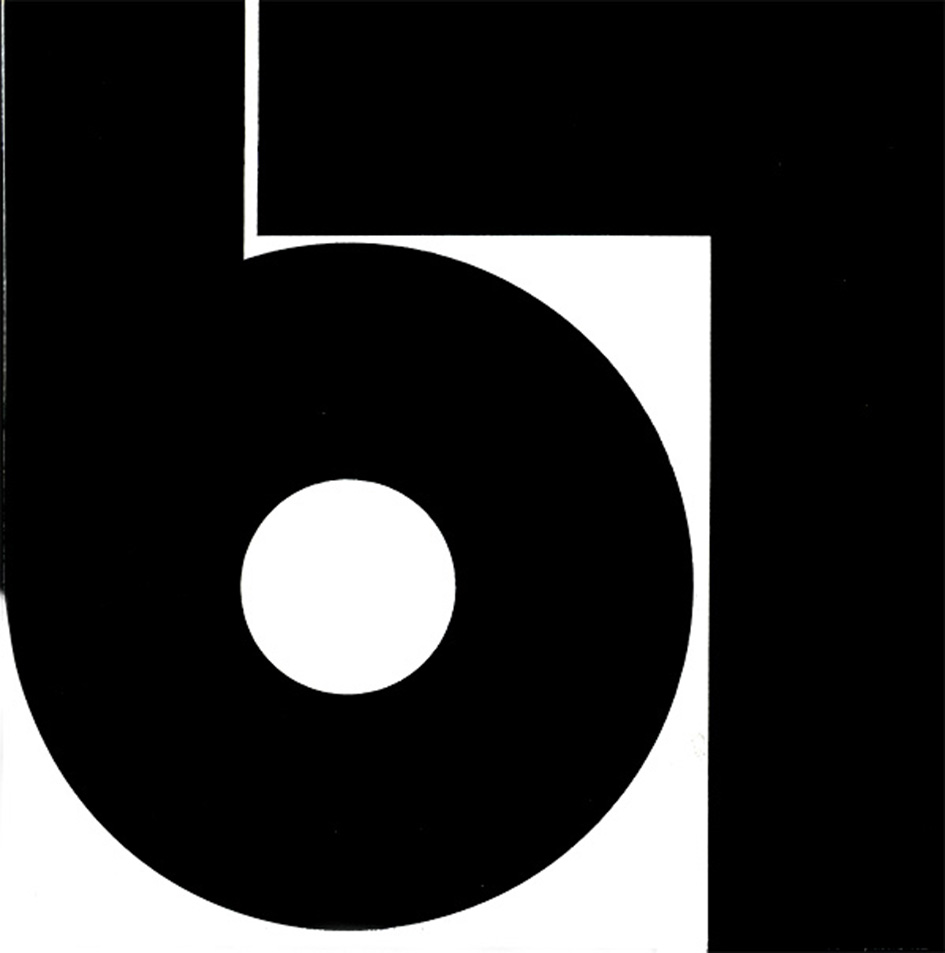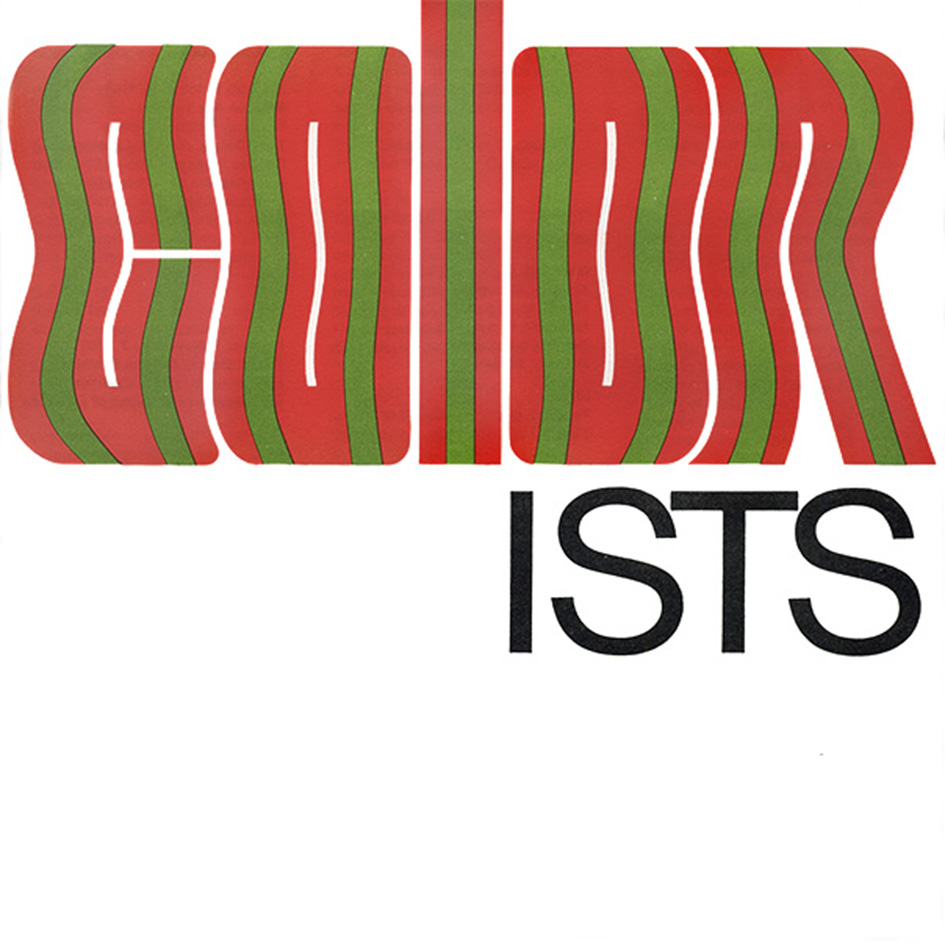 Tags/ graphic design, origins, graphic designer, armin hoffman, hall of femmes, samira bouabana, angela tillman sperandio, barbara stauffacher solomon