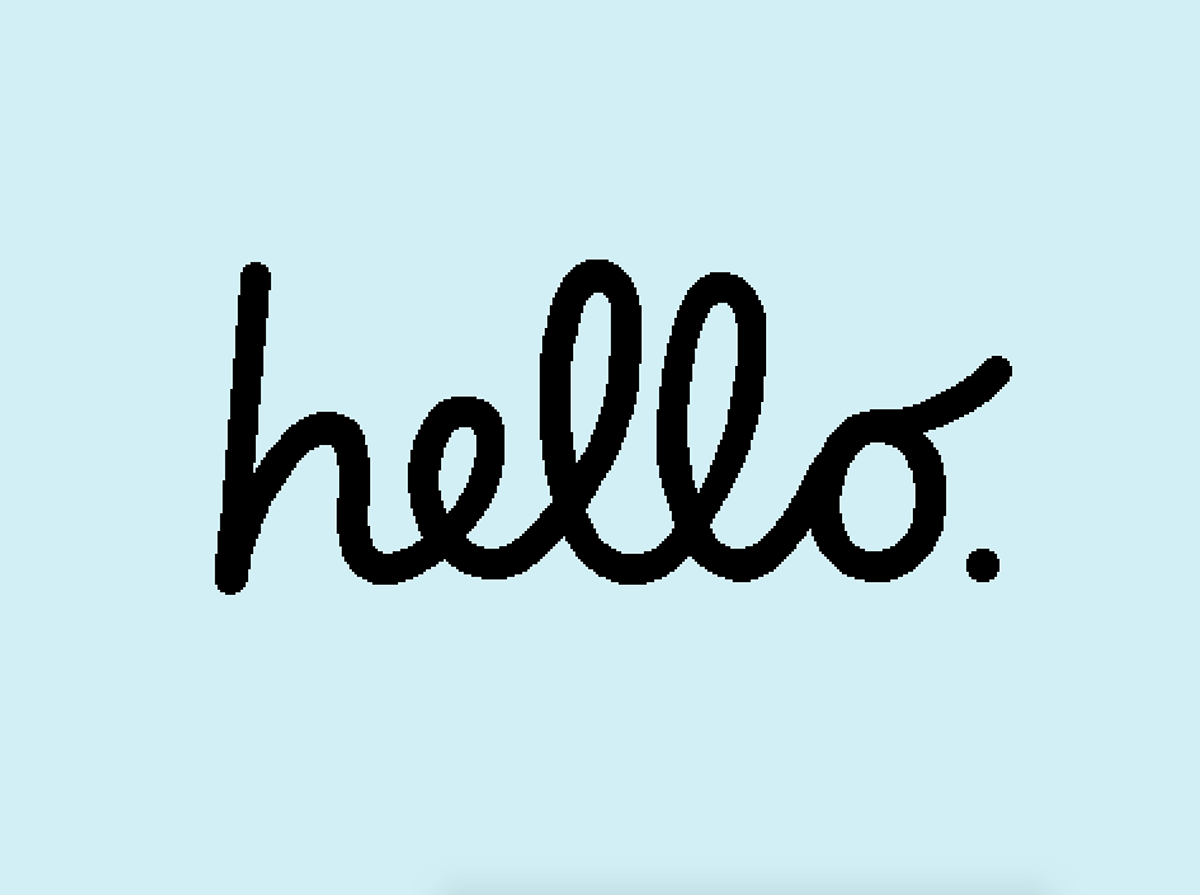 Susan Kare: the icon of icons receives Cooper Hewitt's Lifetime Achievement Award
Cooper Hewitt's National Design Awards, launched at the White House in 2000 as a project of the White House Millennium Council bringing national recognition to the ways in which design enriches everyday life announced this year's winners.
The Awards which were established to promote design as a vital humanistic tool in shaping the world honor and support excellence, innovation, and lasting achievement in American design and Susan Kare who has received this year's Lifetime Achievement Award is the embodiment of all of the above.
"When the National Design Awards were first established in 2000, Cooper Hewitt's stated intent was 'to affirm that design excellence is alive in America' and celebrate how design affects people from all walks of life in everyday and extraordinary ways," said Caroline Baumann, director of Cooper Hewitt.
"Twenty years later, the achievements of this year's class underscore not just the incredible prowess of American design today but advance our understanding of the power of design to change the world. From MIT D-Lab's work to address the daily challenges of poverty through design to Open Style Lab's functional and stylish wearable solutions for people of all abilities, the 2019 winners join an impressive group of honorees who have made an indelible impact on society."
The Awards, bestowed in recognition of excellence, innovation, and enhancement of the quality of life, celebrate design as a vital humanistic tool in shaping the world and aim to increase national awareness of the impact of design through education initiatives, therefore, Susan Kare's Lifetime Achievement Award is an obvious choice.
After all the iconic female designer who made us fall in love with her bitmap typefaces and symbols of the Mac Revolution circa the 80s made an indelible impact on society and digital culture with a very special 'hello.'
Susan Kare needs no introduction.
A pioneering graphic designer based in San Francisco, California, she has designed many notable typefaces, icons, and graphics that have become familiar to anyone who uses a computer.
For over thirty-five years Kare, the artist "who gave the Macintosh a smile," established our affair with technology through a minimalist grid of pixels. Her letterforms and symbols, "constructed with mosaic-like precision, communicated their functions immediately and memorable despite the low resolution with wit and style."
The "influential computer iconographer" per MoMA Kare was born in Ithaca, New York in 1954. She graduated from Harriton High School in 1971, received her BA, summa cum laude, in Art from Mount Holyoke College in 1975, and went on to get her Ph.D. from New York University in 1978. After college, Kare moved to San Francisco where she worked in an art museum and the rest is history.
Her revolutionary take on design brought "a sense of ease for the average person using computers" and as a creative designer at Apple, Dr. Kare envisioned typefaces and Icons, along with the original Macintosh OS.
Kare was hired at Apple in 1982 and created digital graphics and typefaces for the original Macintosh computer that were inviting, intuitive, and universal.
"She created the Lasso, the grabber, paint bucket, Chicago and Geneva typefaces, the first three generations of Apple iPod interfaces, The happy mac (a smiling computer welcoming users), the command symbol, and Clarus the dog, which was designed to indicate pages printing horizontal or vertical. trash can (for discarding files), the Mona Lisa face (letting people know the computer is working), and the clock (letting someone know the computer is busy and cannot be used)" notes Michelle Quinn in her interview with Kare back in 1995. Oh, and the bomb, a symbol created to let a user know there was a serious system failure.
"Some icons are easy because they're nouns -a calendar, for example," Kare once said. "But verbs are hard to do. Undo is especially hard. I struggle year in and year out about undo. Execute is another difficult one."
"Her initial involvement with computer graphics arose when a former high school classmate, Andy Hertzfeld, invited her to apply for a part-time job at Apple. Hertzfeld was the programming wizard who, as a member of the original Macintosh development team, wrote most of the fundamental software for the new computer. Unlike earlier computers, the Macintosh featured a 'bitmapped' display in which each point of light, or pixel, on the screen was individually controlled by a single 'bit' of computer data. Creating icons and other graphic images was a matter of deciding which bits to turn on and turn off. Macintosh icons consist of a grid 30 pixels by 30 pixels -- 900 dots in all. 'I pay attention to every dot,' Kare said. The designer who worked almost entirely on a computer was never afraid of technology, being a nerd herself, before any of us. For Kare "anything that's bound for the screen, I do on the screen."
"There are ways people have expressed themselves in the past that are analogous," she said. "The tile mosaics of the Romans can be thought of as an early form of bit-mapped graphics", she noted tracing her the lineage of her art to ancient times, an obvious choice for a woman who has a doctorate in art history.
Kare's extensive portfolio earned her the title "the queen of look and feel" in a Forbes ASAP profile, while a New York Times article called her "the Betsy Ross of the personal computer." Able to think outside the box, placing any computer neophyte into a digital realm of cuteness, Kare acknowledged the "cute factor" before anyone else does.
Kare who has been named by many as the Matisse of computer icons is always striving for simplicity, keeping in mind "the computer neophyte who cares less about how things work and more about getting things done".
Kare's "sense of whimsy and good eye" has been instrumental in making our digital realms fun, useful to people and engaging paying tribute to one of her gurus, Paul Rand, the iconic graphic designer who she introduced to Steve Jobs hired to create the NeXT logo. One of the world's most influential graphic designers, Rand had created such enduring symbols as the IBM logo and those of Westinghouse Corp., American Broadcasting Co., and United Parcel Service.
"I'm a huge Paul Rand fan, and I think he always was one of the most articulate, excellent writers and designers. Sometimes when I'm thinking about my own icon work, I read what he wrote about his work, and about trying to put meaning into what you do; so if you don't have a multibillion-dollar advertising budget, it helps if you can infuse some meaning in that symbol" she said.
"I think Steve and I both learned a lot from him. He was very unequivocal, a great person with a tremendous amount of self-confidence: I remember him almost pounding the table, saying 'I've been doing this for fifty-five years, and I know what you should do!' It must be great to have that much confidence in such an inexact science."
After Apple Kare joined Steve Jobs at NeXT Computer, and in 1989 she founded Susan Kare Design, spending the next twenty-five years developing thoughtful solutions to design problems for hundreds of clients including Autodesk, Facebook, Fossil, General Magic, IBM, Microsoft, PayPal, and Pinterest. An avid surfer, runner, and Australian shepherd fan Kare came to interface design from a traditional academic background in fine arts.
Tags/ inspiration, typefaces, fonts, apple, awards, cooper hewitt, paul rand, icons, lifetime achievement award, silicon valley, susan kare, steve jobs, bitmap, national design awards, white house, mac