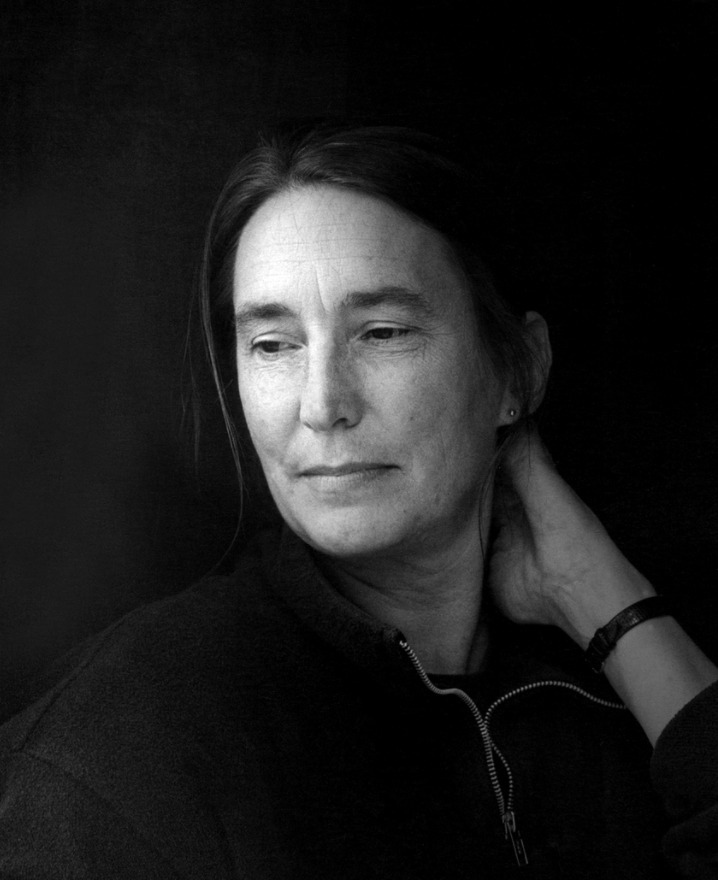 The Whole Truth: Jenny Holzer, warrior Queen of words, invades Italy
Tutta la verità (The Whole Truth), an exhibition of the highly acclaimed neo-conceptual provocative artist Jenny Holzer's work at the Palazzo della Ragione in Bergamo curated by GAMeC Director Lorenzo Giusti, is not to be missed. Furthermore, the exhibition -open to the public till the 1st of September 2019- marks the return of one of the world's most influential artists through words on the international scene to Italy.
Holzer's work employs the written word as a means of critical reflection and creative expression. In the late 1970s, her Truisms caused a stir, challenging stereotypes about art and society while prefiguring communication methods and strategies now widely deployed in guerrilla marketing. Initially featured on everyday objects – such as street posters, T-shirts, condom wrappers, and baseball caps – these early texts were written to resemble existing aphorisms, maxims, and clichés.
"I had worked in the streets anonymously for some time for various reasons including that I wasn't sure I was an artist to start with, and so I felt outside was like Speakers' Corner in the UK – you go out and offer what you have in the hopes that it is of interest and use to others. I used anonymity with the Truisms so that no one will attribute the sentences to a single 20-something female," she once said. "When I was doing stuff in the street, it didn't matter to me if anyone thought it was art – so maybe that has something to do with the reason that it worked. It didn't have any art baggage necessarily, other than there were some precedents for those in the know." Thankfully her words of truth became an art form of activism against a world filled with hate and bigotry, a world where the voices of justice rarely have the audience they deserve to.
A maverick, a "tricky impresario of language who makes words into visual spectaculars" per New York Times, Holzer incorporates throughout her body of work ''slogans, symbols and stereotypes that pose questions about the social context in which words and images operate and manipulate us,'' noted Richard Koshalek of the Museum of Contemporary Art in Los Angeles.
"Not unlike some televangelists, Holzer combines an old-fashioned preacher's zeal for spreading her gospel with an advertiser's skill at public presentation," wrote NYT of the artist who is deeply engaged with our world's issues. ''If you're a good artist you need to know what the live stuff is,'' she once said.
''LACK OF CHARISMA CAN BE FATAL,'' she has written. ''DON'T WATCH THE UNDERCLASS. IT'S MORE LIKELY THAT THE WARLORDS WILL KILL YOU.'' ''SPIT ALL OVER SOMEONE WITH A MOUTHFUL OF MILK IF YOU WANT TO FIND OUT SOMETHING ABOUT THEIR (sic) PERSONALITY FAST.'' Those were some of texts which demand our attention for some decades now.
Holzer, "an avowed feminist who is usually seen as part of a group of other strong female artists" such as Cindy Sherman, Louise Lawler, The Guerilla Girls and Barbara Kruger politicizes her art without losing the poetics of it and her massive works are meant to speak to the public, to be in touch with what it means to be human. ''It's fun wandering around other people's minds,'' Holzer told the New York Times.
"You only have a few seconds to catch people, so you can't do long, reasoned arguments" she added. For Holzer "a worried artist is a good artist.''
Holzer went on to write a number of other text series and later began using the words of others, often in large or more permanent formats including electronic signs, stone benches, and light projections on natural and architectural surfaces, as well as oil paintings and watercolors.
The texts in these works speak of violence, oppression, gender, sexuality, power, war, and death. In Holzer's art, modes of presentation more often associated with institutional information, news, and advertising become a powerful tool to address political and social issues. She uses language to challenge social norms, prejudices, and violence.
The immediacy of Holzer's message is a weapon against the mystification of reality, as implemented on a daily basis by media organisations, government agencies, and advertisers who engage in the banalisation of language.
This brand new exhibition, Tutta la verità (The Whole Truth) establishes a dialogue between the stately medieval building, with its grand architectural elements and frescoes, and the subversive poetics of the American artist. The walls of the Sala delle Capriate, a symbolic place where historically local justice was administered, provide the backdrop for a series of new light projections. The texts chosen by Holzer for this special occasion will touch on important themes in her work––identity, gender, and dialogue––and in particular will address the ongoing migrant crisis.
The authors whose words are featured in the projections include Alemu Tebeje Ayele, Antar Mohamed Marincola, Armin Gorozian, Arnold de Vos, Dunya Mikhail, Faraj Bayrakdar, Fatiha Kamel, Ghayath Almadhoun, Gëzim Hajdari, Hasan Al Nassar, Khawla Dunia, Mahmoud Darwish, Mihai Mircea Butcovan, Mohammad-Reza Shafiei Kadkani, Mohja Kahf, Najat Abdul Samad, Omid Shams, Osama Alomar, Sham al-Sa'id, Siza Gorozian, Wisława Szymborska, Yehuda Amichai, Yousif M. Qasmiyeh, and Zein Abdullah. The exhibition also draws on poems and other texts by Italian writers, including Patrizia Cavalli and Pier Paolo Pasolini, as well as authors from other national contexts, such as Wisława Szymborska, Anna Świrszczyńska, and James Schuyler.
An integral part of the installation will be nine marble benches produced for the occasion thanks to the generous support of the Fondazione Henraux. Placed in a circle, the artworks will provide a place to pause and reflect on both the illuminated walls and the sentences carved into the surfaces of the benches themselves.
Jenny Holzer was born in Gallipolis, Ohio. Her works can be found in some of the most important museum collections in the world, including those of the Museum of Modern Art in New York, the Guggenheim Museum in Bilbao, the Centre Pompidou in Paris, and the Tate in London.
Holzer represented the United States in 1990 at the Venice Biennale, where she was awarded the Golden Lion for Best National Pavilion. She has been honored with many other awards, including the World Economic Forum's Crystal Award in 1996, the U.S. Department of State's International Medal of Arts in 2017, and a 2018 Global Fine Art Award for her exhibition SOFTER: Jenny Holzer at Blenheim Palace.
The exhibition organised by the GAMeC in Bergamo's historical Palazzo della Ragione comes only two months after the opening of the artist's major retrospective at the Guggenheim Museum in Bilbao.
Do treat yourself with the artist's groundbreaking, out of the box, thoroughly spoken, typographic infused amazing wisdom.
Read more here.
Jenny Holzer, Xenon for Bordeaux and Paris, 2001 © 2019 Jenny Holzer, member Artists Rights Society (ARS), NY / SIAE, Rome, photo: Attilio Maranzano
Jenny Holzer, Xenon for Bordeaux and Paris, 2001 © 2019 Jenny Holzer, member Artists Rights Society (ARS), NY / SIAE, Rome, photo: Attilio Maranzano
Jenny Holzer, Xenon for Bordeaux and Paris, 2009 © 2019 Jenny Holzer, member Artists Rights Society (ARS), NY / SIAE, Rome, photo: Lili Holzer-Glier
Jenny Holzer, Xenon for Bregenz, 2004 © 2019 Jenny Holzer, member Artists Rights Society (ARS), NY / SIAE, Rome, photo: Attilio Maranzano
Jenny Holzer, Xenon for Monterrey, 2001 © 2019 Jenny Holzer, member Artists Rights Society (ARS), NY / SIAE, Rome, photo: Roberto Ortiz Giacomán
Jenny Holzer, Xenon for Bordeaux and Paris, 2001 © 2019 Jenny Holzer, member Artists Rights Society (ARS), NY / SIAE, Rome, photo: Attilio Maranzano
Exhibition view: Jenny Holzer, Solomon R. Guggenheim Museum, New York, 1989 © 2019 Jenny Holzer, member Artists Rights Society (ARS), NY / SIAE, Rome, photo: David Heald
Jenny Holzer, All Fall, 2012, Text: U.S. government documents © 2019 Jenny Holzer, member Artists Rights Society (ARS), NY / SIAE, Rome, photo: Joshua White/JW Pictures
Jenny Holzer, Blue Purple Tilt, 2007 © 2019 Jenny Holzer, member Artists Rights Society (ARS), NY / SIAE, Rome, photo: Lee Pretious
Jenny Holzer, Installation for Bordeaux, 2001 © 2019 Jenny Holzer, member Artists Rights Society (ARS), NY / SIAE, Rome, photo: Frédéric Delpech
Jenny Holzer, New Corner, 2011 © 2019 Jenny Holzer, member Artists Rights Society (ARS), NY / SIAE, Rome, photo: Sang Tae Kim
Exhibition view: Jenny Holzer: Thing Indescribable, Museo Guggenheim Bilbao, Spain, 2019 (1) © 2019 Jenny Holzer, member Artists Rights Society (ARS), NY / SIAE, Rome, photo: José Miguel Llano
Exhibition view: Jenny Holzer: Thing Indescribable, Museo Guggenheim Bilbao, Spain, 2019 (1) © 2019 Jenny Holzer, member Artists Rights Society (ARS), NY / SIAE, Rome, photo: José Miguel Llano
Tags/ inspiration, exhibition, moma, barbara kruger, museum, activism, jenny holzer, italy, new york times, feminism, bergamo, truisms, migrant crisis