Adobe pays tribute to Bauhaus with a stunning typographic treasure for all
After almost 100 years, original typography sketches and unpublished letter fragments from the legendary Bauhaus school of design were rediscovered. Now Adobe pays tribute to the iconic typographic archive in an attempt to inspire a new generation of designers with five beautiful alphabets which have been meticulously completed and digitized. Erik Spiekermann and an international team of students facilitated the efforts to turn lost letter fragments and sketches into fully functional typefaces.

Nearly a century after the school was founded, a new generation of typelovers came to the Bauhaus school building in Dessau, Germany, to continue the typographic work of students who worked generations before them.

There, at the Bauhaus Dessau Foundation, the birthplace of modern design, which was founded in 1919 in Weimar, Germany by architect Walter Gropius the Bauhaus style was born out of the challenge of designing basic necessities like buildings, tables, and chairs, with the core idea that form follows function.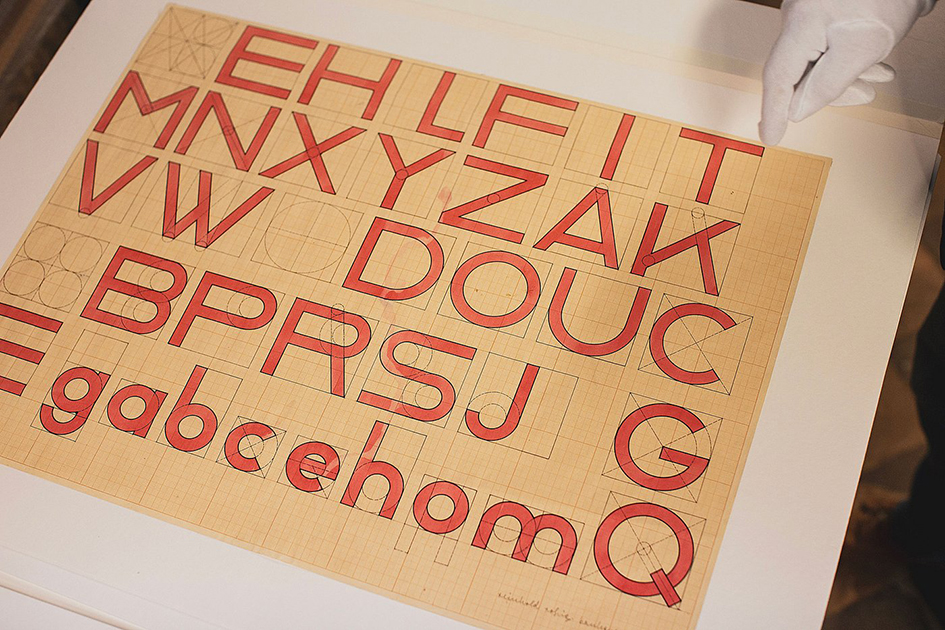 Image: Adobe, 2018 / © Doug Beach
"In 1925 the school moved to the industrial city of Dessau, where its ideal of creating a new unity of crafts, art, and technology flourished. Many now-iconic designers called the Bauhaus home, and their legacy of industrial design and functional yet striking typography lives on today" notes Adobe.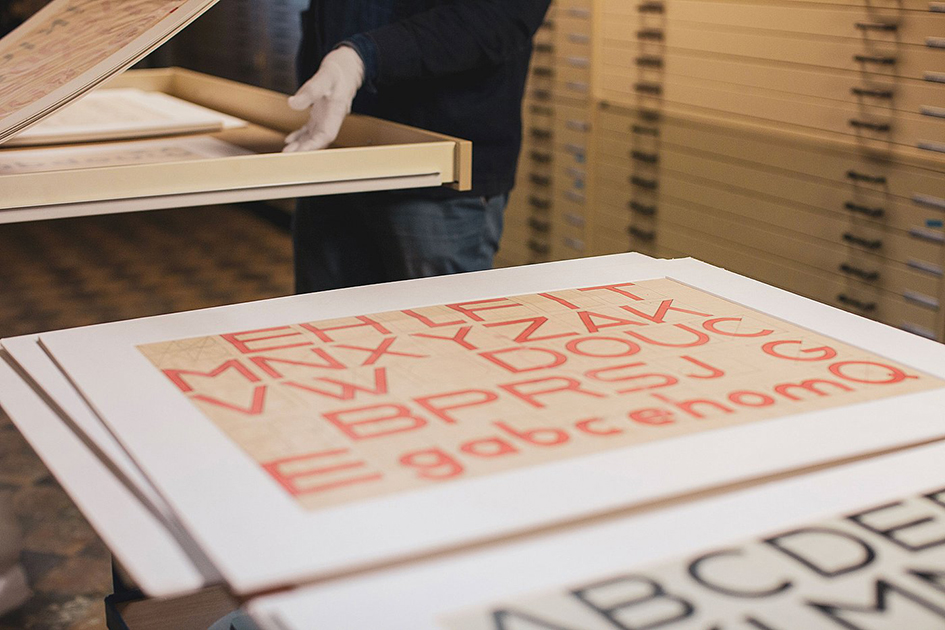 Image: Adobe, 2018 / © Doug Beach
"By marrying industrial technology and fine art, the Bauhaus masters and their students designed functional objects that could be mass-produced with modern machinery. Their concrete and steel buildings, minimalist furniture, and bold lettering for advertising posters continue to inspire creatives in all fields of art and design. Typography from Bauhaus Dessau is instantly recognizable. Simple geometric forms, unadorned with serifs. Vibrant, expressive colors. Balanced layouts that convey a clear and direct message. Some of the world's most celebrated ad layouts, political posters, album covers, and logo designs owe their power to lettering designs created at Bauhaus Dessau. Founded as a German art school in 1919, Staatliches Bauhaus—commonly known simply as Bauhaus—would remain in operation for only 14 years before closing under pressure from Germany's Nazi regime. Nonetheless, the school's ideology and founding principles lived on in the Bauhaus movement, which had a monumental impact on art across a spectrum of disciplines, from architecture to graphic design to typography. And now, in 2018, working at one of the original Bauhaus school buildings in Dessau, Germany, renowned typographer Erik Spiekermann and a team of design students have created digital typefaces based on type sketches and fragments that were hand-drawn at the school in the 1920s and 1930s—and these typefaces are coming to Adobe Typekit".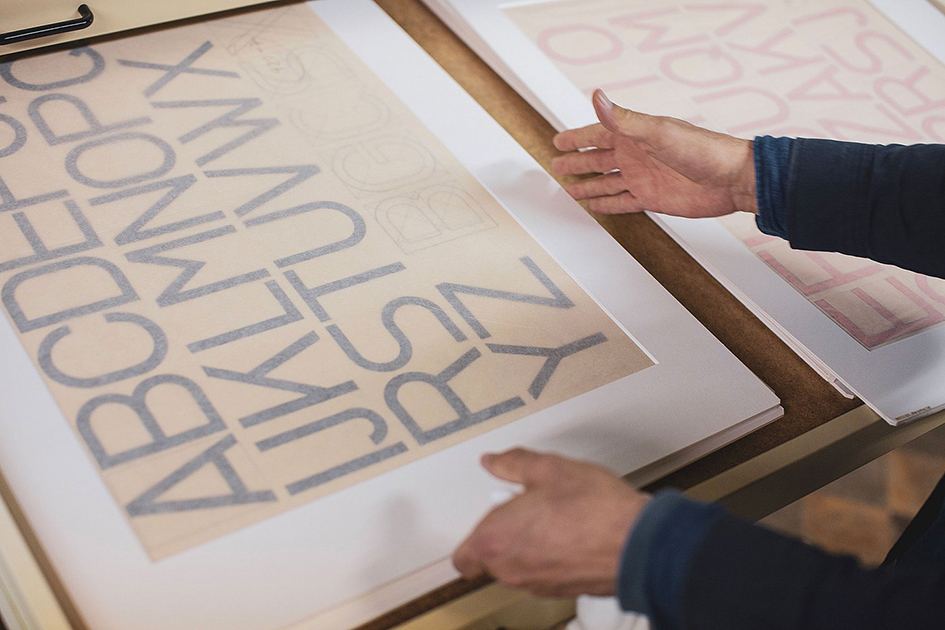 Image: Adobe, 2018 / © Doug Beach

Each new letterform was painstakingly handcrafted, to create five new typefaces inspired by the original sketches and artwork for Adobe's "Hidden Treasures" series. Screen-printed posters were an important part of the Bauhaus movement and this colourful example from the archives provided inspiration for the project's designers. The typefaces were then refined – in keeping with Bauhaus style and form – and further developed digitally. The fonts Xants and Joschmi, have been named after Bauhaus designers Xanti Schawinsky and Joost Schmidt, respectively, and are now available to download on Adobe Typekit, with the other three to follow. The reimagined fonts have been used in a series of experimental motion graphics by Sebastian Onufszak, as part of the Adobe Hidden Treasures project. Onufszak, an illustrator and graphic designer based in Augsburg, Germany, also designs live visuals for festivals and other events around Europe and the US.

Enter this inspiring project here.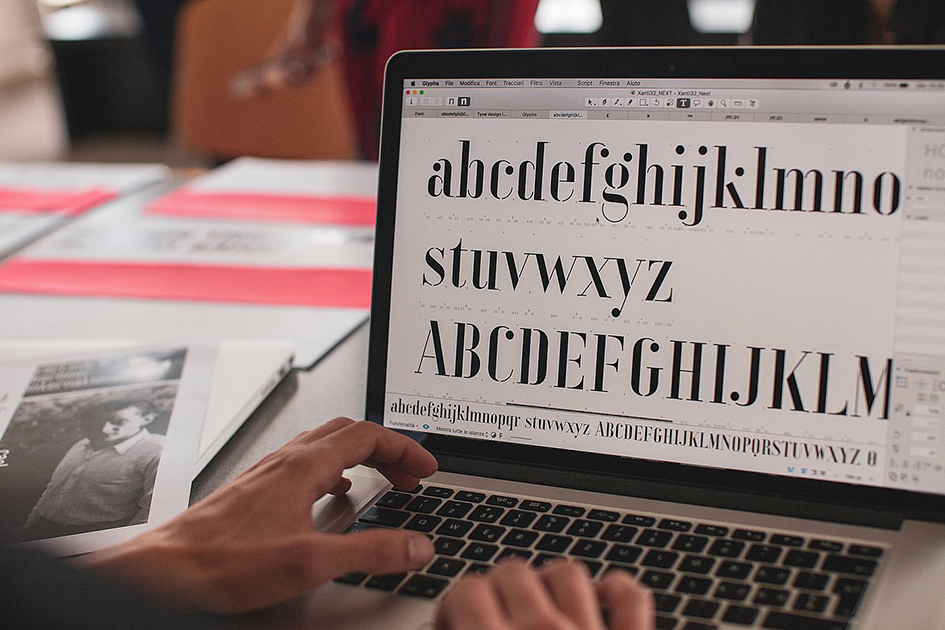 Image: Adobe, 2018 / © Doug Beach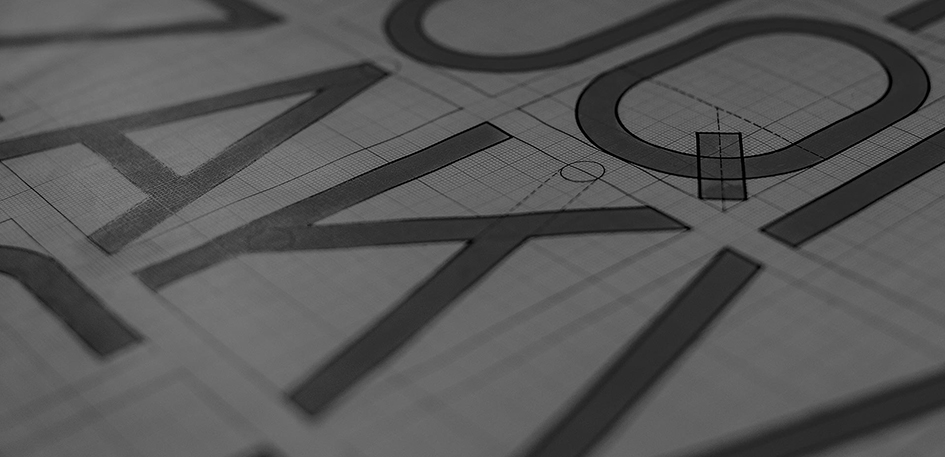 Image: Adobe, 2018 / © Doug Beach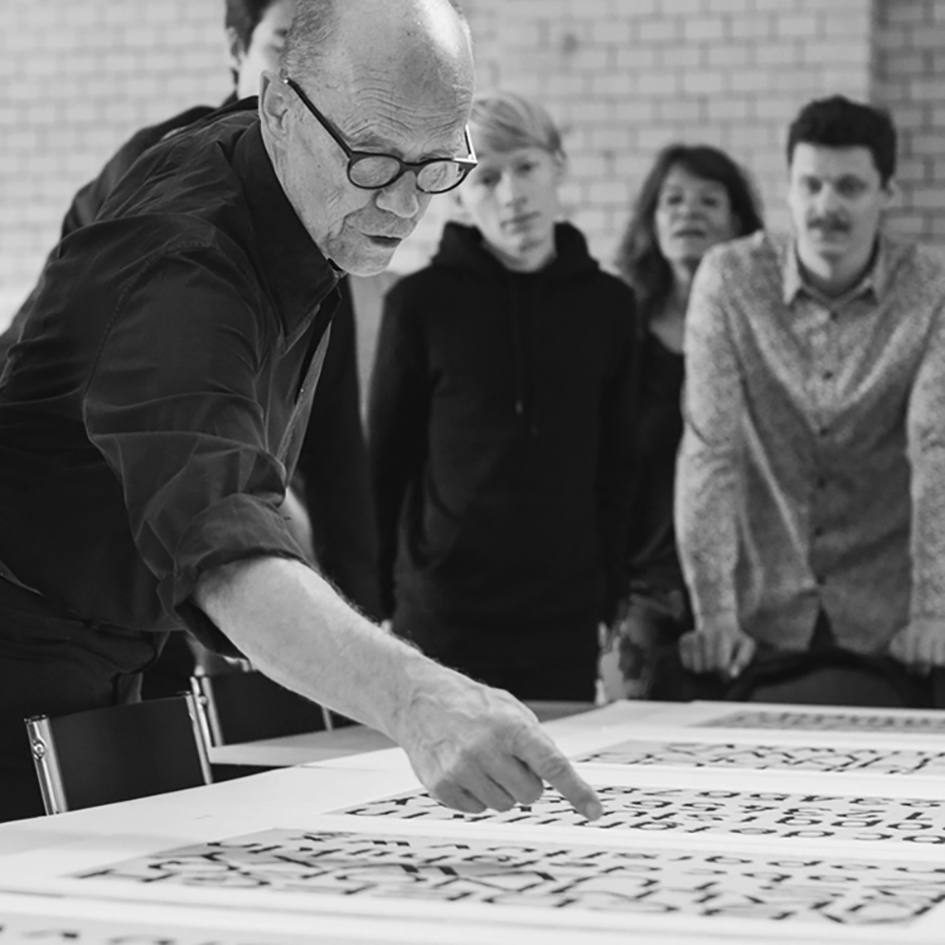 Image: Adobe, 2018 / © Doug Beach
Tags/ design, typography, inspiration, font, typefaces, lettering, adobe, letterform, alphabets, europe, erik spiekermann, bauhaus, walter gropius, industrial design, typographic, germany, adobe typekit, hidden treasures, xants, joschmi, sketches, letter fragments, form, function, weimar, bauhaus dessau foundation, augsburg, typelovers, staatliches bauhaus, xanti schawinsky, joost schmidt, sebastian onufszak