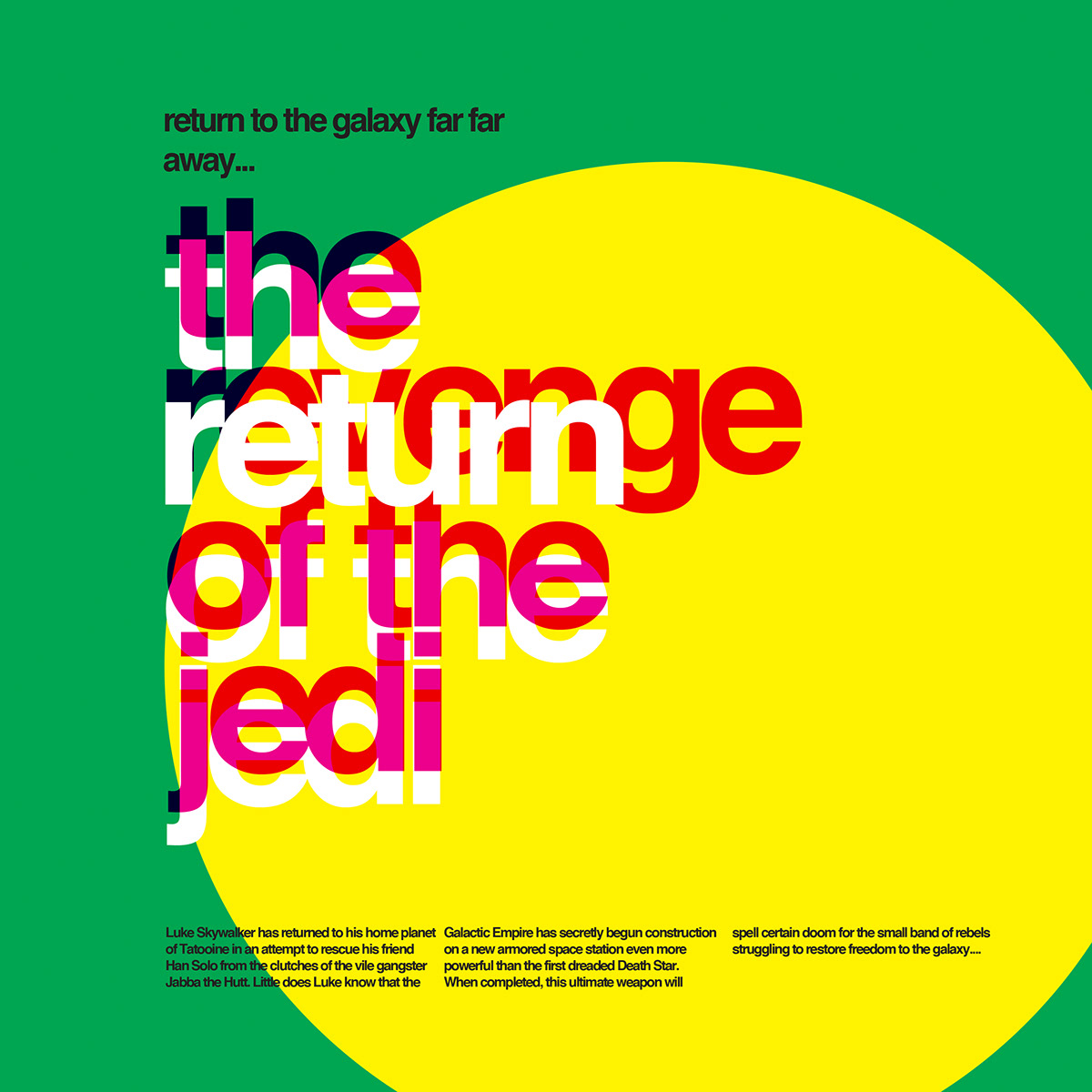 Helvetica strikes back: a typographic tribute to Star Wars for the ages
When Buenos Aires-based Fernando de Carabassa broke the Internet a couple of weeks ago, the Jedis and the Stormtroopers of our world rejoiced.
The reason? A Helvetica infused tribute to the Star Wars universe in full multicolor mode.
Carabassa's massive use of the font that was used for the original logo of the movie is combined with shapes and patterns reminding us that this epic space adventure is as classic as the font he used for his intergalactic tribute to Yoda and his friends.
MilkMade asked him a few questions on this very curated form of fan art for the Force Awakens.
"It started as a project at the university. The assignment was to make a system of pieces that work together typographically, and visually. I chose Star Wars because I've loved the franchise since I was eight years old" he says.
"I named it Swiss because it's based on the primary international typographic style that is Helvetica, which was created by graphic designers in early 1950's Switzerland."
Check Carabassa's Helvetica Star Wars takeover here.
Tags/ typography, helvetica, swiss, quotes, star wars