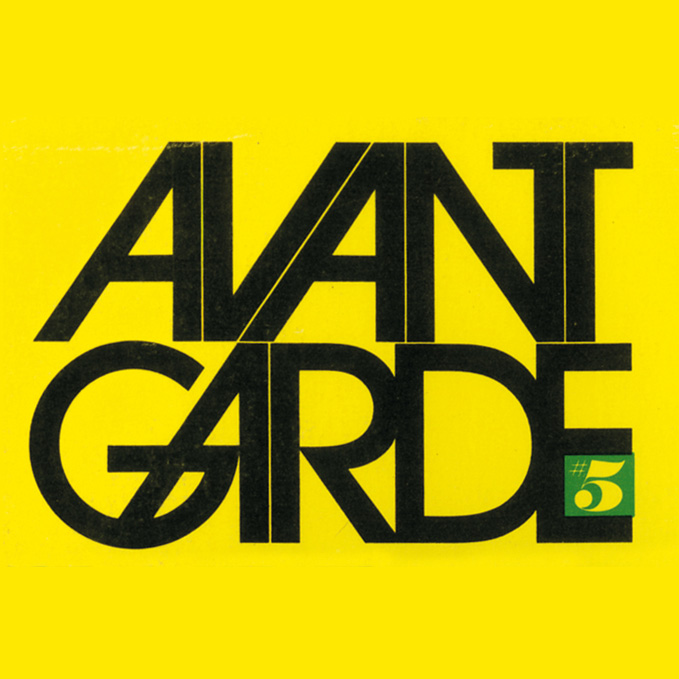 Happy Birthday Herb Lubalin, the most avant garde designer of all
Born on this day in 1918, Herb Lubalin was an experimental typographer unlike any other. Always having a playful approach to what the letterform stands for, Lubalin designed the letters individually, changing the weight and the meaning of words with the skills that define a master.
"(I)t is Lubalin and his typographics, words, letters, pieces of letters, additions to letters, connections and combinations, and virtuoso manipulation of letters, to which all must return" comments AIGA of the designer that never settled for anything.
He experimented with his work throughout his life and he was on a continuous evolvement in context with the harsh, political times he lived. An idealistic designer, yet brave enough to acknowledge his status -"Right now, I have what every designer wants and few have the good fortune to achieve. I'm my own client. Nobody tells me what to do" he once said - Lubalin was a progressive liberal even when this was regarded a bad quality for business.
His close collaboration with Ralph Ginzburg put him at the forefront of the 1960s free speech movement. In 1962 they published the controversial erotic magazine Eros, a publication that got shut down by it's fourth issue for "violating federal obscenity laws in the USA". Fact Magazine followed, yet legal troubles put a premature end to it as well. But it was six months later when their most iconic publication hit the shelves.
It was in January 1968 when the first issue of Avant Garde got published. This attractive soft-covered periodical followed in the footsteps of its predecessors by pushing the envelope and eventually the boundaries of censorship. Avant Garde run for 14 issues between January 1968 and July 1971 and although there were no direct legal actions brought against it, Avant Garde was forced to shut down when Ginzburg went to prison for the Eros scandal -oh, America! For many, Avant Garde magazine's most notable legacy is its instantly recognizable logo design by Herb Lubalin and its expansion into an extensive range of characters and ligatures intended solely for use in the identity and headlines of the magazine.
Quoted (by themselves) as "the most exciting and beautiful magazine in the country today" Avant Garde was, and is, a brave step forward. "As most of the world's ills are traceable to old imperatives, old superstitions, and old fools, this magazine is exuberantly dedicated to the future" was written on its first page.
Avant Garde was described as "culture shocking", "lush", "luscious", always on the lookout for readers that "must be open-minded, literate and somewhat unconventional". Herb Lubalin had created a magazine that didn't want just to reflect the zeitgeist of the late 60s, he created a publication which he "would like to take a lead role for a more liberal America".
Happy birthday, Herb Lubalin (1918–1981)! Images: (1) ​Herb Lubalin (art director), Ralph Ginzburg (editor), and Alwyn Scott Turner (photography), Avant-Garde No. 13, NY, 1971. (2) Herb Lubalin, Avant Garde Gothic X-Light transfer sheet, Lubalin, Burns & Co Inc., NY, ca. 1970. pic.twitter.com/KUx03WTJ9Q

— Letterform Archive (@Lett_Arc) March 17, 2021
Running from January, 1968, through July, 1971, this handsome soft-covered periodical was filled with creative imagery that would more than often criticize American society and rules. The magazine had a modest circulation, yet it was a hit among the graphic design community of the Mad Men era. Eventually, demand from the design community for an Avant Garde typeface became such that Lubalin employed the help of his partner Tom Carnase and together they transformed the Avant Garde lettering into a full-fledged typeface.
ITC Avant Garde was first released in 1970 by the International Typeface Corporation, a company formed by Lubalin that same year and became one of the most used and abused typefaces of the 70s.
Herbert (Herb) F. Lubalin (17 Mar 1918 – 24 May 1981) enrolled in Cooper Union at age 17 after scoring 64th out of an acceptable 64 on the entrance exam.
"I had no talent at all and they almost threw me out of school because I was so bad the first couple of years" he once stated.
Since 1985 The Herb Lubalin Study Center of Design and Typography in the School of Art which was founded by The Cooper Union and friends of the late Herb Lubalin keeps his legacy alive. Its mission is to focus on the preservation of design history through its core collection of the work of Herb Lubalin and extensive library and archive of design ephemera.
He would have been 98 years old today.
References and more information: Rethinking Lubalin, Crimes Against Typography, Sex, prison and lost ligatures: The story of Avant Garde, Avant Garde: Ralph Ginzburg & Herb Lubalin, part II, Eros, Fact and Avant Garde
Tags/ typeface, origins, magazine, letterform, publication, herb lubalin, aiga, avant garde, cooper union, fact magazine, eye-catching, master, ralph ginzburg, eros, ligatures, america, itc avant garde, international typeface corporation