Versa: James Lewis presents his latest three dimensional typographic adventure
With over 6 years of experience in hand lettering, plus a degree in graphic design, James is perfectly suited for all projects requiring unique typography James Lewis is obviously an accredited type designer and lettering artist and an avid lover of 3D.

With a degree in graphic design and a passion for typography Lewis crafts letterforms that are known to stand out and he is well known for his three dimensional typography which he regularly showcases on his Instagram (@jamesllewis) to millions of people around the world.

It's this three dimensional style which was the basis of the VERSA font family. "With its 17 stackable layers VERSA ensures every project not only makes an impact, but fills you with ease" notes Lewis.

Lewis' hand lettered artworks have been featured on numerous occasions by the likes of: Creative review, The Guardian, Made in Cardiff TV, Creative Bloq, Expressive type (book), Good type (book), Behance, design&paper, as well as many other smaller art & design sharing platforms.

Check his 3D typographic adventures and more here.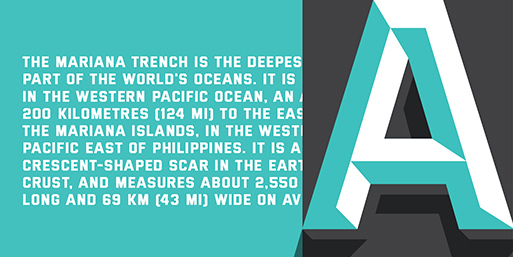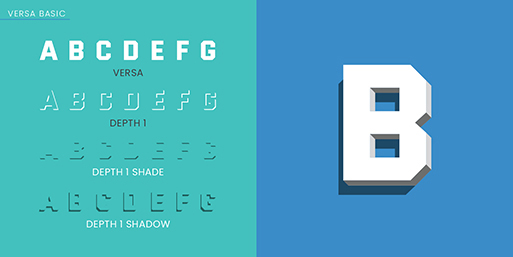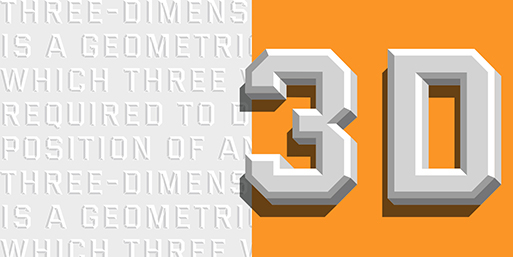 Tags/ typography, type, graphic design, lettering, behance, creative review, letterforms, the guardian, expressive type, james lewis, 3d font, versa, stackable, made in cardiff tv, creative bloq, good type, design&paper