Type crimes: Hoefler & Co's seriously must-have typographic gift is hilarious
"By special issue from the 100% totally real Typographic Violations Division, the Uniform Ticket Book is standard equipment for the modern design enforcer" note Hoefler & Co, a graphic design studio that is smart and brings some humour into the scene. Their latest project aptly named Typographic Ticket Book lists thirty-two common design infractions, each with an appropriate penalty. Per H&C there is "plenty of room for improvisation".
"Authoritatively typeset in Helvetica to provoke maximum anxiety, and jarringly printed in retina-scorching orange, each Notice of Violation is sure to startle, striking an uneasy chill in even the most upstanding designer. Contains fifty tickets, each neatly perforated for a satisfyingly loud rip prior to presentation. Bound in soul-deadening municipal pressboard, with a heavy-duty 100pt millboard backing, and foil stamped with an official-looking clip art emblem in gold. Police uniform not included, nor recommended. For novelty use only".
Satire got printed so the world will officially get busted if they don't know what the the difference between 'font' and 'typeface'. The Typographic Ticket Book is available for $10 at the Hoefler & Co. Design Shop.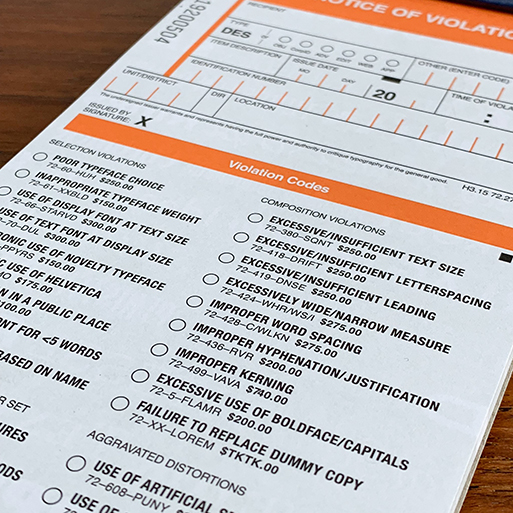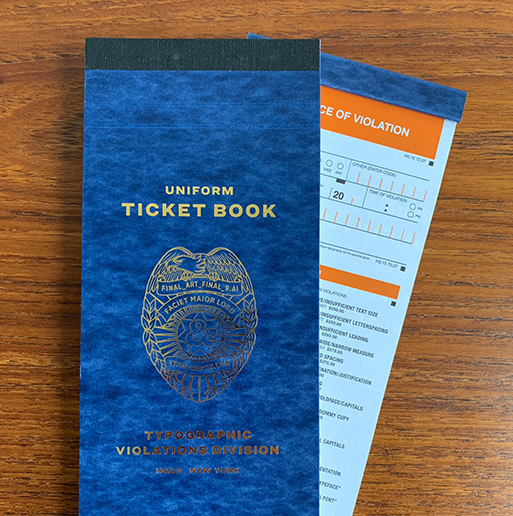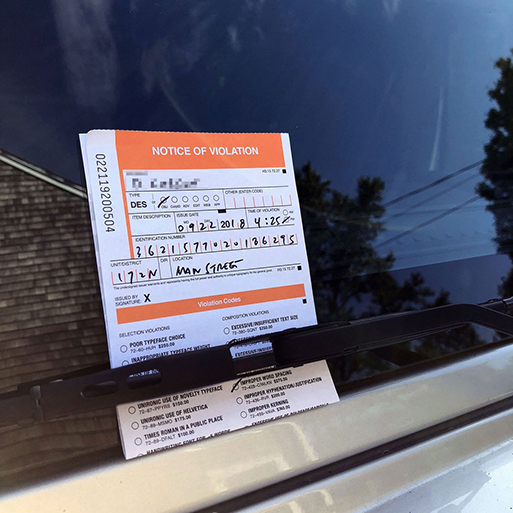 Images: Hoefler & Co.
Tags/ graphic design, typeface, helvetica, font, studio, hoefler & co, typographic ticket book, uniform ticket book, typographic violations division