TDC65: Last call to enter Type Directors Club best typography competition
Type Directors Club, the leading international organization which supports excellence in typography has announced its last call for entries for TDC65 The World's Best Typography competition.
The two oldest and best-known competitions hosted by Type Directors Club are the Communications Design competition, held annually for 65 years, and the Typeface Design competition, now in its 22nd year.
In short, here's what happens: An international jury of type designers, graphic designers, art directors, and illustrators convenes in January to select over 250 works that represent the "world's best type and typography".
The winning entries, which will be published in the 40th edition of the Type Directors Club annual, The World's Best Typography, and will be shown in a travelling exhibition that will tour more than 35 cities throughout the world.
Type Directors Club appoints new chairs to oversee each of these competitions each year.
TDC65 accepts works in the Communication Design competition in a broad range of categories — movie titles, digital media, apparel, logos, exhibition design, and experimental work. The competition's Communications Design judges are Karin Fong, Leo Jung, Eddie Opara, Paulina Reyes, Ian Spalter, Annik Troxler, and Zipeng Zhu. This year's Communication Design competition chair is Bobby C. Martin Jr.
Separately, the Typeface Design Competition invites you to enter your best type design work, from single fonts through superfamilies. The Typeface Design competition will be judged by Tobias Frere-Jones, Nicole Dotin, Kristyan Sarkis, and Erin McLaughlin. This year's Typeface Design competition chair is Nina Stössinger.
Be part of this typographic fest and submit your creations until Noon EST January 11, 2019. More info here.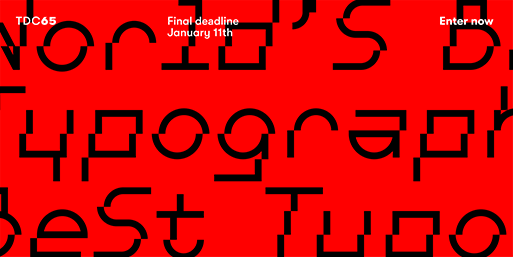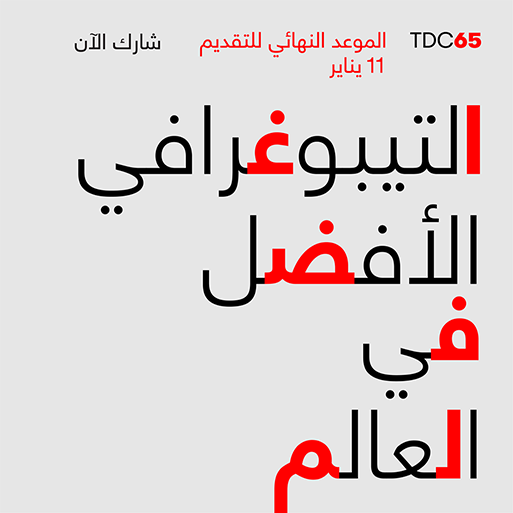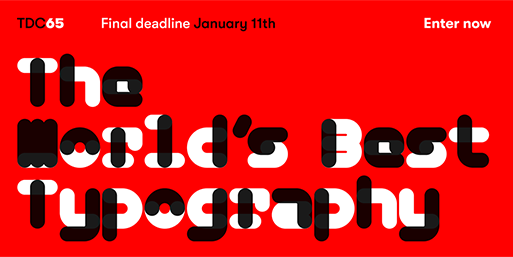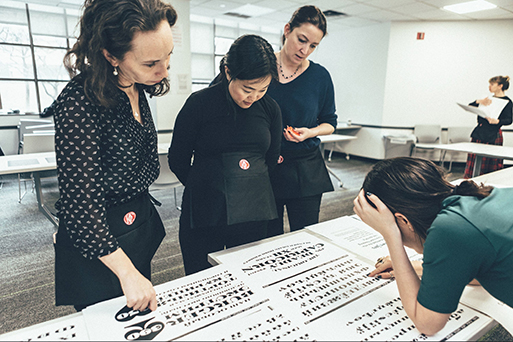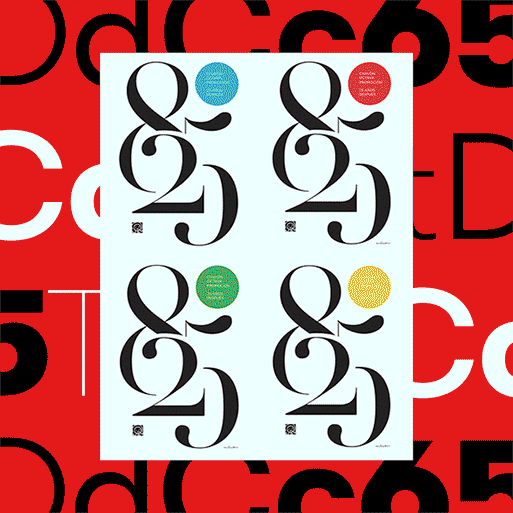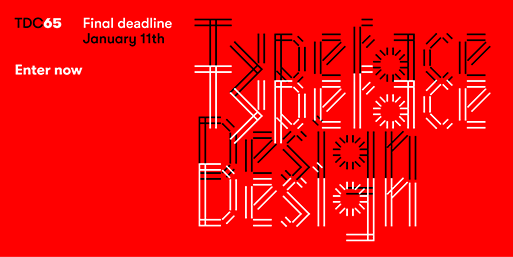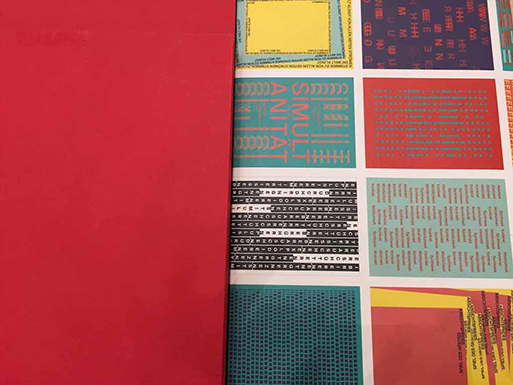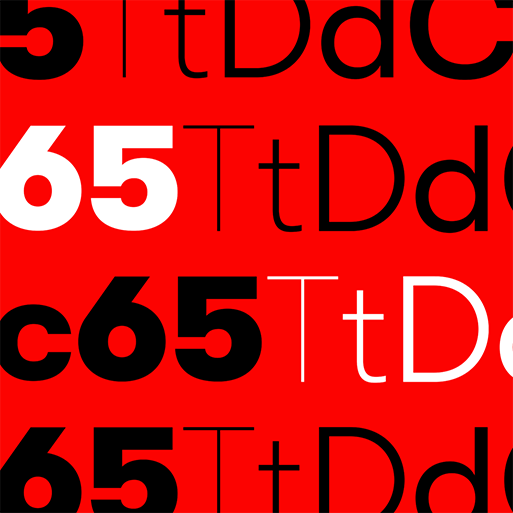 Tags/ typography, exhibition, fonts, leo jung, competition, tobias frere-jones, type directors club, kristyan sarkis, call for entries, tdc65, the world's best typography, karin fong, eddie opara, paulina reyes, ian spalter, annik troxler, zipeng zhu, bobby c. martin jr, nicole dotin, erin mclaughlin, nina stössinger