Monotype's Ambiguity: a typeface with five "states" of letterforms unleashed
Charles Nix, designer, typographer and educator for over 20 years at the Parsons School of Design and Chairman Emeritus of the board of the international organization dedicated to furthering typographic excellence, the Type Directors Club, is challenging the font industry through Monotype's latest release after Helvetica New, Ambiguity.
Inspired "by the idea that utopia is within reach if we embrace ambiguity and fluidity as states of perfection" Monotype's type design director is challenging the norms in type design with Ambiguity, a typeface with five "states" of letterforms that aim to provide a diverse palette of fonts for designers and brands "wanting to both challenge and express their typographic voice." Per Monotype the "multi-voice typeface designed to encourage experimentation, and question our assumptions. As a design, Ambiguity embraces an impressively broad set of voices. It's radical but also traditional, and conservative without sacrificing quirkiness."
To achieve this, Nix divided the design into five different 'states', all of which exist on the same spectrum and bear names that speak to their personality - Tradition, Radical, Thrift, Generous and Normate. Nix's "font-palette" is created in the hope of breaking designers out of their comfort zone, and encouraging brands to try on entirely new points of view.
"Ambiguity started as a thought experiment," says Charles Nix, who began turning over ideas for the design in 2016, after listening to Paola Antonelli lecture in Toronto notes Monotype. "She illustrated the point with a collection of works that challenged borders—between design and science, human and machine, technology and nature, and gender," explains Nix. "The challenge and promise of transforming the world by changing our frame of reference resonated with me. It's an essential part of the process and products of design" says Nix.
Explore Monotype's Ambiguity multi-faceted universe here.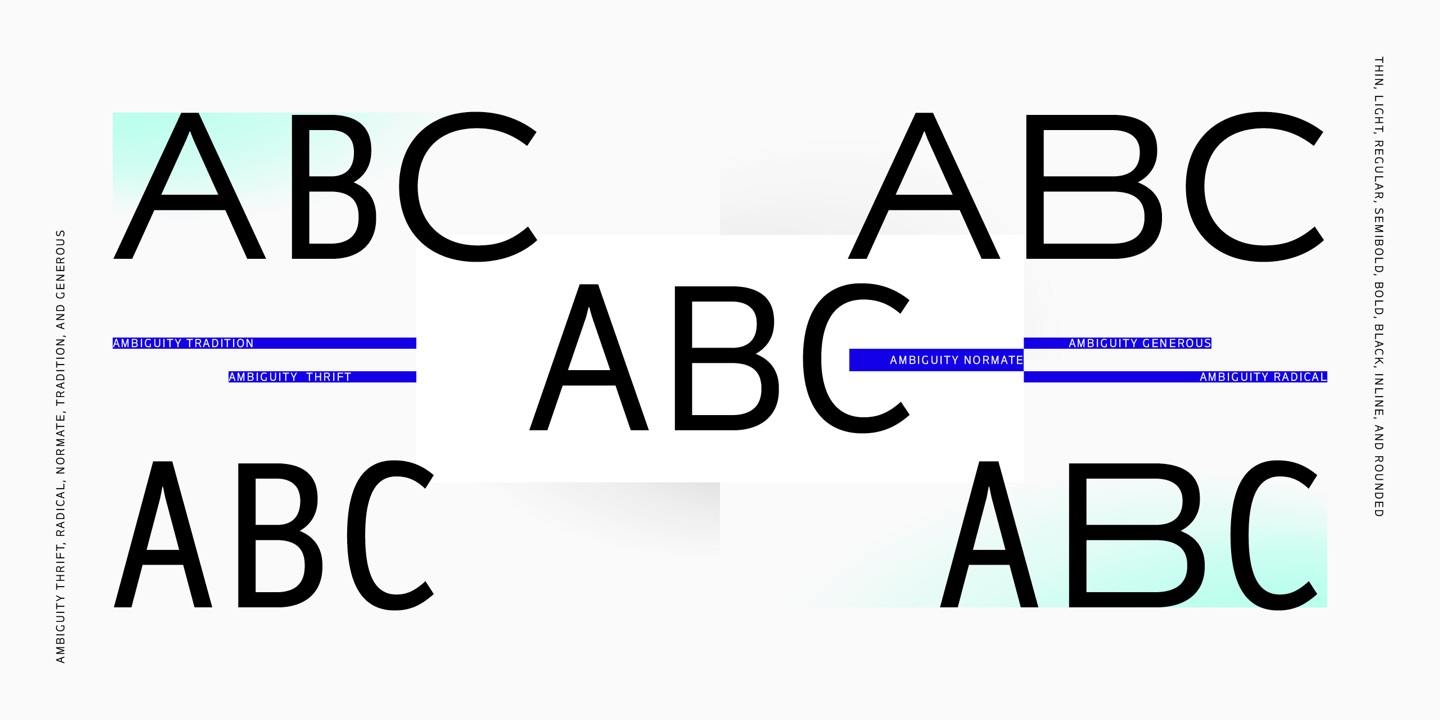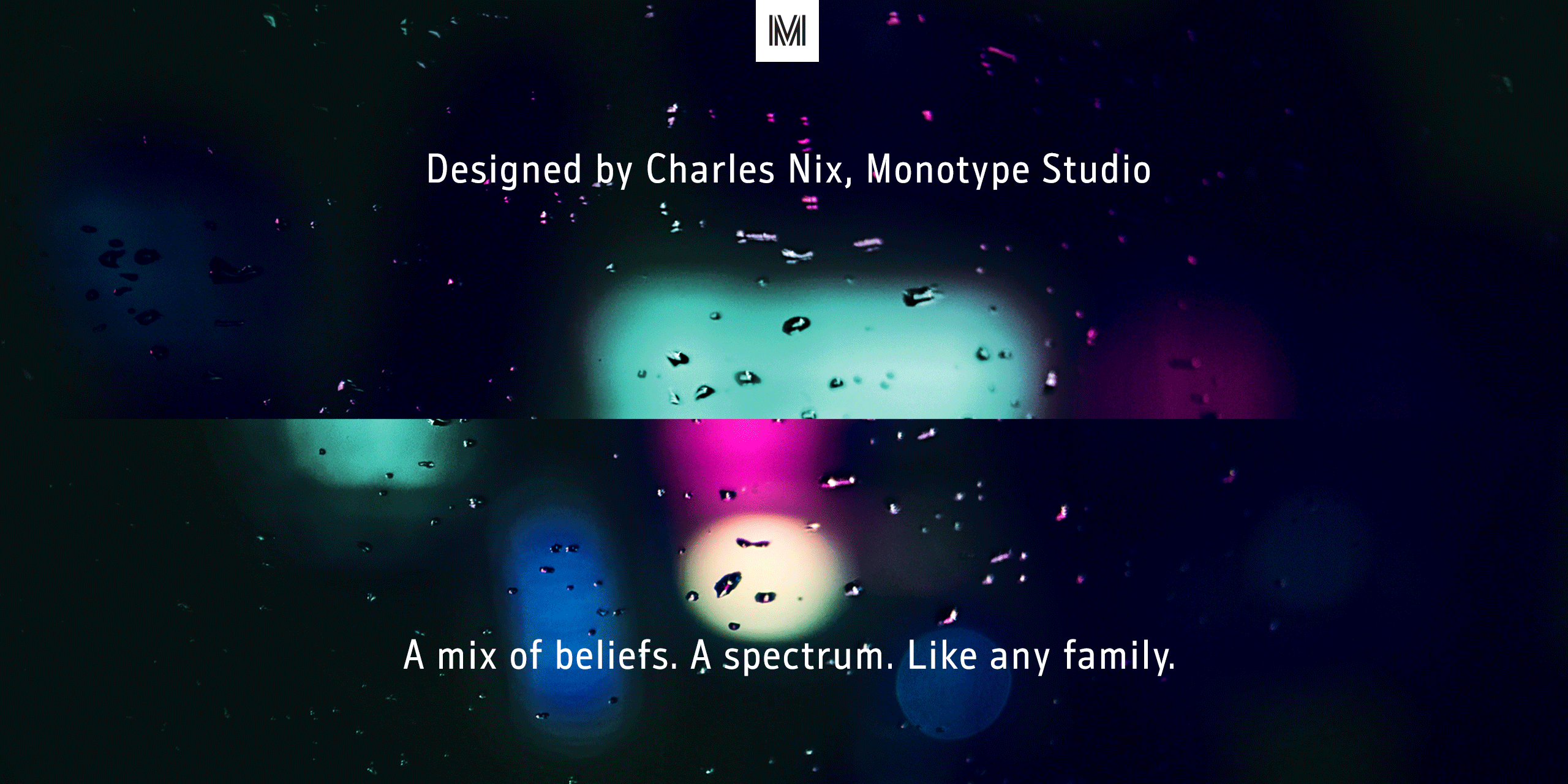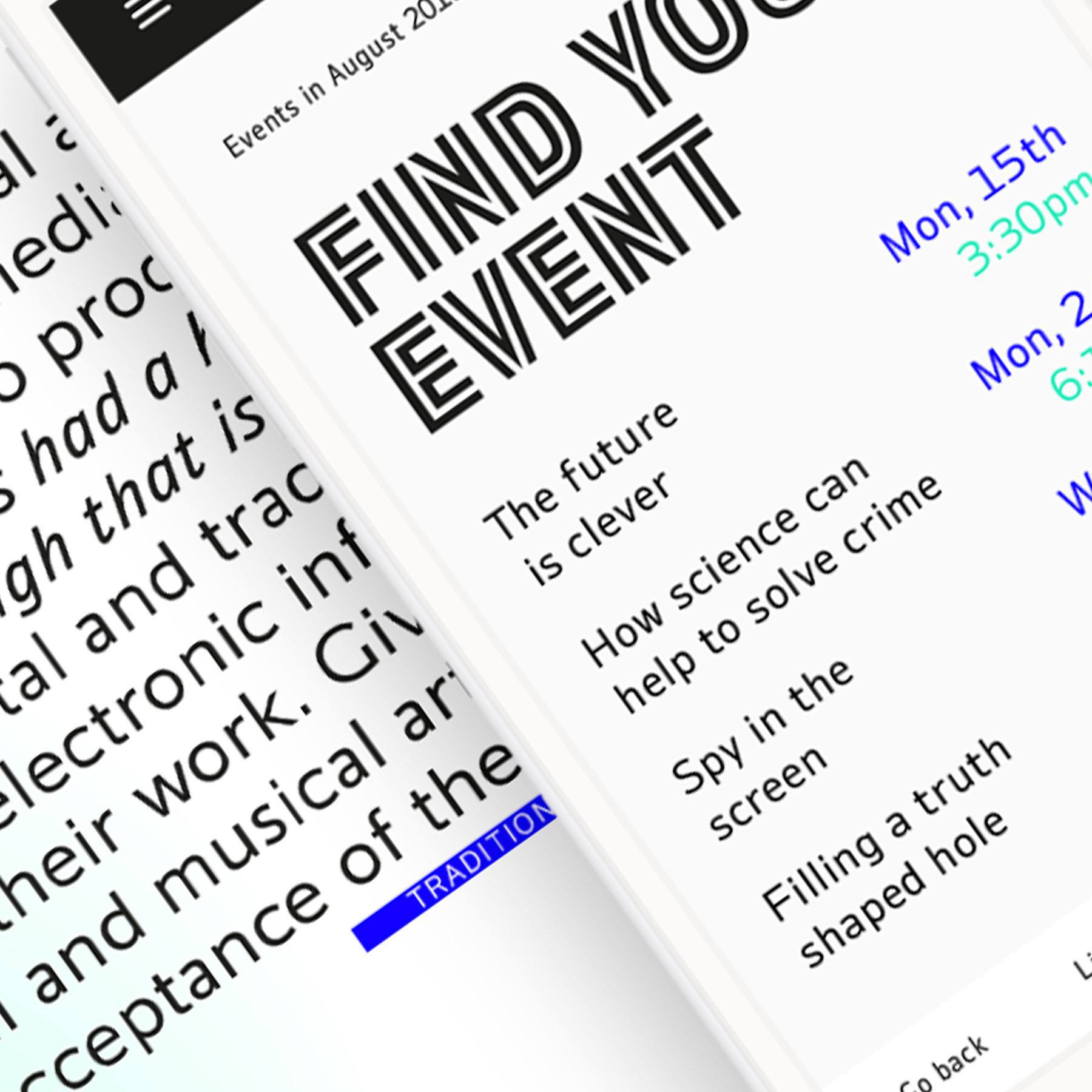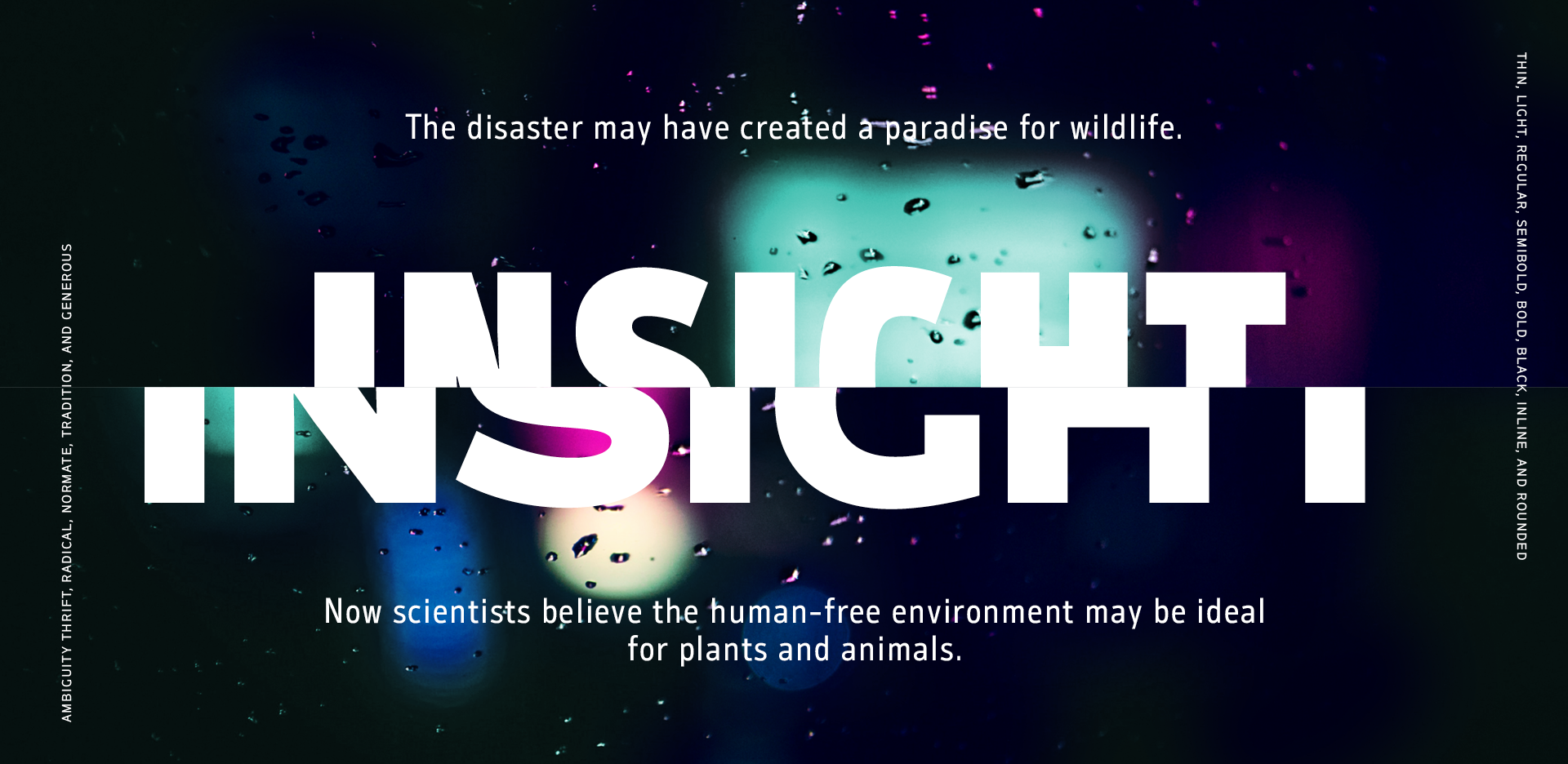 Tags/ typeface, font, monotype, type directors club, type designer, charles nix, parsons, helvetica now, release, ambiguity