#IWD2019: Google Doodles ultra typographic tribute to female empowerment
From Zaha Hadid through Frida Kalo to Millicent Fawcett and Yoko Ono, Google's interactive, slideshow Doodle is told by and made by women for International's Woman Day 2019.
"In it, we showcase inspirational quotes across various languages by thirteen international female trailblazers—both past and present. Connecting to the larger theme of 'women empowering women,' the quotes were also designed by a talented group of female guest artists from around the globe" notes the team of this typographic fest of female spirits that need to be heard.
Consisting of thirteen inspiring female voices, today's doodle is a clean typographic affair with thirteen guest female artists bringing the quotes in life.
Abjad Design, Cyla Costa, Melissa Crowton, Kate Forrester, Rosa Kammermeier, Sabeena Karnik, Beno Zephine, Gemma O'Brien, Zuzanna Rogatty, Yai Salinas and Hazuki Tamano illustrated with letters the quotes of Chimamanda Adichie, Millicent Fawcett, Zaha Hadid, Emma Herwegh, Dr. Mae Jemison, Frida Kahlo, Mary Kom, Clarice Lispector, Yoko Ono, George Sand, Sanmao, Marina Tsvetaeva and NL Beno Zephine, Indian diplomat.
Led by designer Vishnu Ganti and art directed by Erich Nagler Google's team is in full female force and Typeroom is feeling the empowerment which is not just a woman's affair.
"The process of choosing the thirteen quotes was extremely difficult, but we aimed to include a diverse representation of voices on a day which celebrates the past, present, and future community of diverse women around the world" notes the team.
Learn more about the women who made today's Doodle possible here.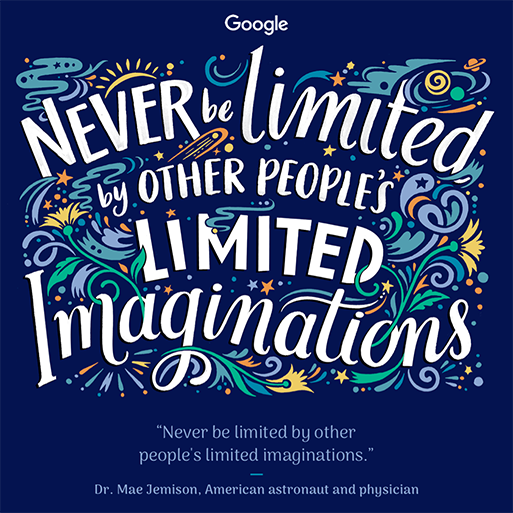 Kate Forrester | www.kateforrester.co.uk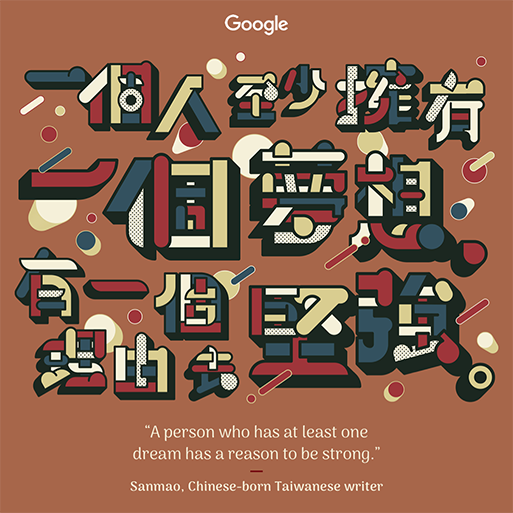 Hazuki Tamano | parallel.world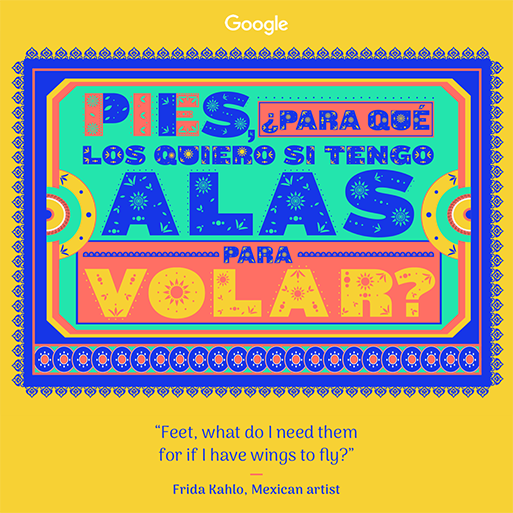 Yai Salinas | behance.net/yaisalinas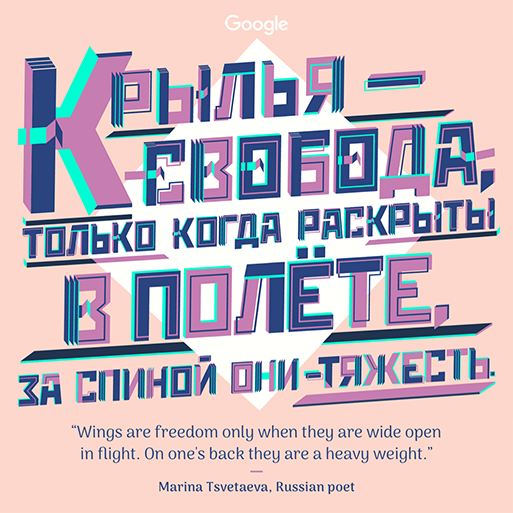 Yai Salinas | behance.net/yaisalinas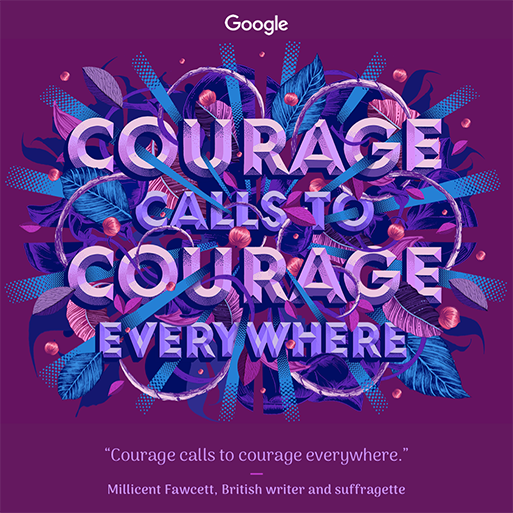 Gemma O' Brien | gemmaobrien.com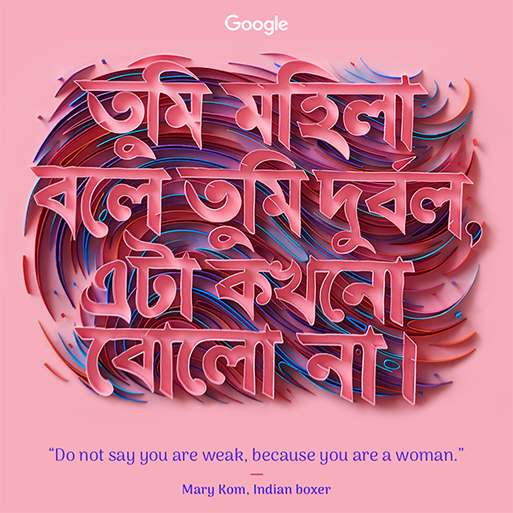 Sabeena Karnik | ​behance.net/sabeenu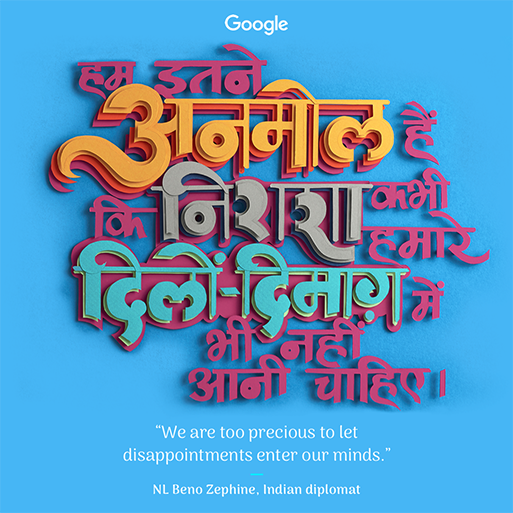 Sabeena Karnik | ​behance.net/sabeenu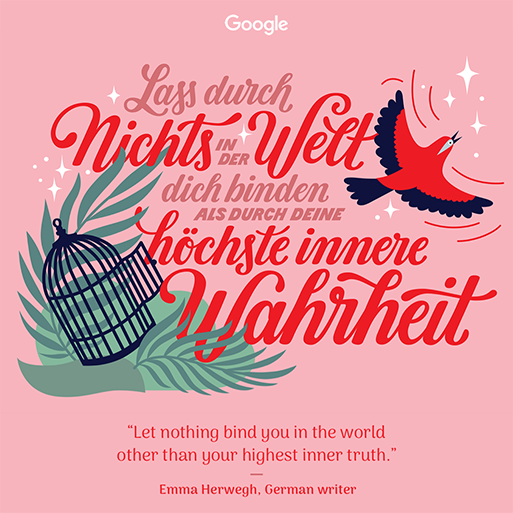 Rosa Kammermeier | rosa-kammermeier.de
Tags/ google, yoko ono, international's woman day 2019, women, google doodle, vishnu ganti, erich nagler, abjad design, cyla costa, melissa crowton, kate forrester, rosa kammermeier, sabeena karnik, beno zephine, gemma o'brien, zuzanna rogatty, yai salinas, hazuki tamano, chimamanda adichie, millicent fawcett, zaha hadid, emma herwegh, dr. mae jemison, frida kahlo, mary kom, clarice lispector, george sand, sanmao, marina tsvetaeva, nl beno zephine