Insights galore! Monotype presents The 2018 Font Purchasing Habits Survey results
Mary Catherine Pflug is passionate about the type industry and the graphic designers who use fonts. For her "type design is a multi-faceted business, and today selling fonts is more than just design" therefore her "2018 Font Purchasing Habits survey" for Monotype is an insightful treasure for thought.
Pflug's survey was sponsored by 10 other companies, consisted of 56 questions related to font preferences and purchasing habits, polled 15,745 creative professionals around the world and its goal is loud and clear. "What do customers really want?"
According to the survey, the first thing font customers care about are the numbers of styles in a font family (82%) followed by number of glyphs (42%).
When surveyed regarding font evaluation, customers want to see the entire character set (89%), type out their own words and phrases (77%), see if the font has alternates and ligatures (56%), and want to have the option to select and compare fonts with each other (53%).
55% of respondents answered that they purchase 1 to 10 individual fonts in a year on average, 21% of them use OpenType features in fonts and most of them spent between $100 and $249 on fonts for either themselves or a client or organization in the last year.
As for the variable fonts some type education is needed. 36% of the creatives surveyed have never heard of variable fonts. The full results were announced at TypeCon 2018 and make sure to spend some serious learning time in the the full, extensive report here.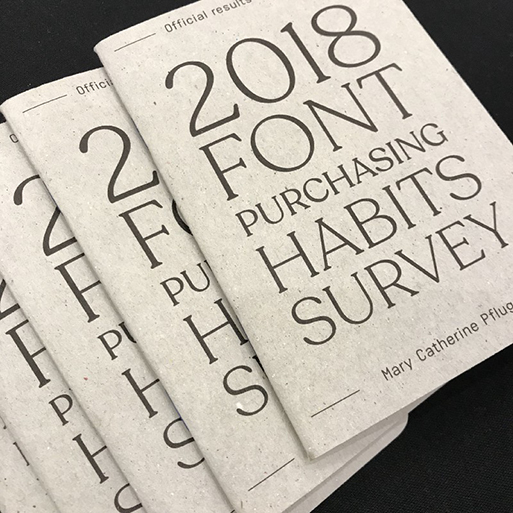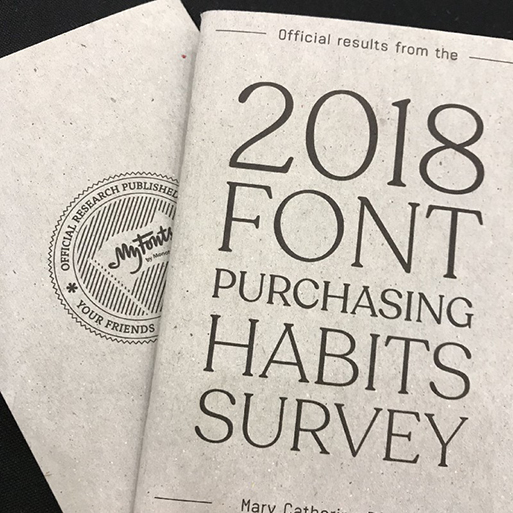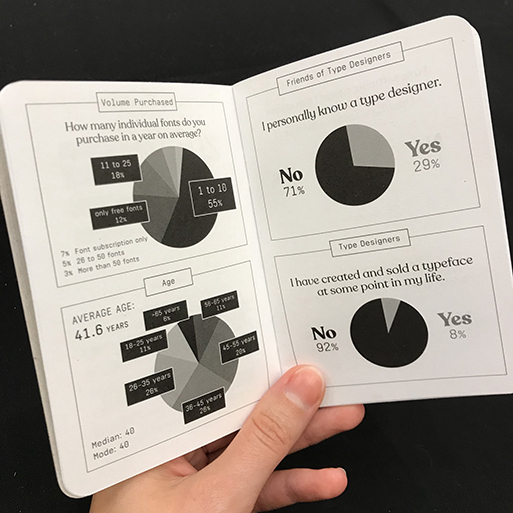 Tags/ type, glyphs, type design, monotype, fonts, ligatures, opentype, mary catherine pflug, 2018 font purchasing habits survey, character set, typecon 2018