The Guardian: Hope is Power in the brand's latest campaign for change
"The Guardian has an almost 200-year history of producing journalism which inspires hope. Our new campaign aims to turn that feeling into action" notes Anna Bateson of The Guardian's latest brand campaign which aims to inspire readers to support Guardian journalism with its bold creative approach.
The campaign's central message, "Hope is Power", is inspired by The Guardian's editor-in-chief Katharine Viner's essay 'A mission for journalism in a time of crisis' and the campaign highlights the Guardian's purpose to "not only hold power to account, but to explore new ways of doing things, bringing new ideas to the table and giving people the facts to challenge the status quo."
For the British news outlet the message 'Hope is Power' "feels relevant and urgent in these disorientating times. It's a message we can all rally behind."
Hope is Power is the Guardian's first brand campaign in seven years.
The campaign is a collaboration between the Guardian's brand, marketing and editorial teams. Uncommon London led on creative development, PHD led on media planning and buying, and Pentagram developed the initial brand positioning.
The campaign's short film, which will run as an advert in cinema, television or video-on-demand platforms, is directed by Academy Award-winning director James Marsh, known for his Stephen Hawking biopic, The Theory of Everything.
In addition to the film, the campaign features "bright and powerful statements" which will be posted online and in locations across the UK, US and Australia.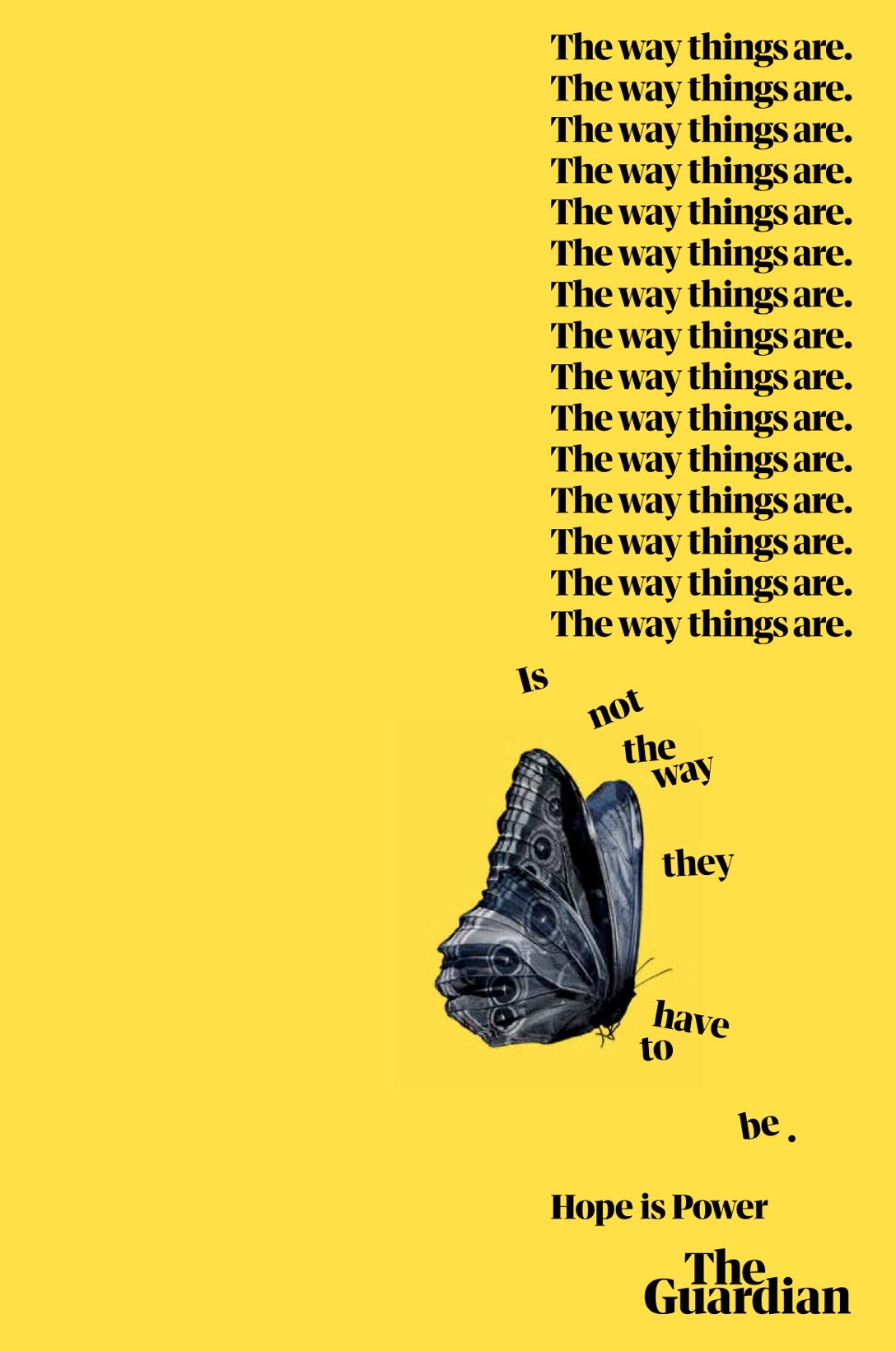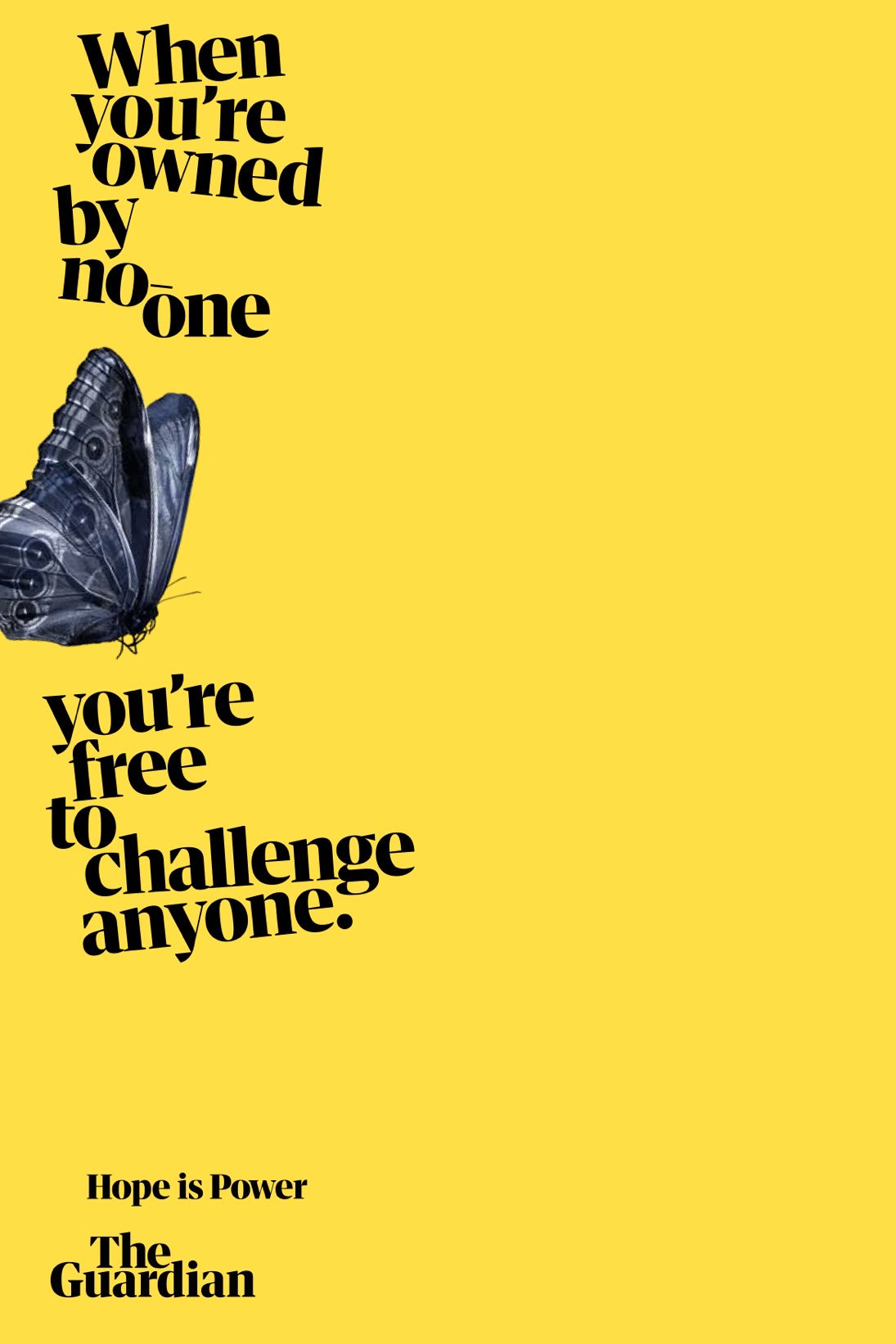 To find out more about Hope is Power, please visit here.
Tags/ campaign, pentagram, the guardian, film, uncommon, news outlet