This #FontSunday the beauty of the exclamation mark marched online!
Watch out! The exclamation mark, also sometimes referred to as the exclamation point in American English, is a punctuation mark usually used after an interjection or exclamation to indicate strong feelings or high volume (shouting), or to show emphasis, and often marks the end of a sentence. Similarly, a bare exclamation mark (with nothing before or after) is often used in warning signs.
Graphically the exclamation mark is represented as a full stop point with a vertical line above. One theory of its origin is that it is derived from a Latin exclamation of joy (io).
The modern graphical representation is believed to have been born in the Middle Ages. Medieval copyists wrote the Latin word io at the end of a sentence to indicate joy. The word io meant "hurray". Over time, the i moved above the o, and the o became smaller, becoming a point.
The exclamation mark was first introduced into English printing in the 15th century to show emphasis, and was called the "sign of admiration or exclamation" or the "note of admiration" until the mid-17th century; admiration referred to its Latin sense of wonderment.
The exclamation mark did not have its own dedicated key on standard manual typewriters before the 1970s. Instead, one typed a period, backspaced, and typed an apostrophe.
In the 1950s, secretarial dictation and typesetting manuals in America referred to the mark as "bang", perhaps from comic books where the ! appeared in dialogue balloons to represent a gun being fired, although the nickname probably emerged from letterpress printing.
This bang usage is behind the names of the interrobang, an unconventional typographic character, and a shebang line, a feature of Unix computer systems.
This #FontSunday, Design Museum challenged the graphic design community to post the beauty of the exclamation mark in use. Explore more on Twitter's hashtag adventure here.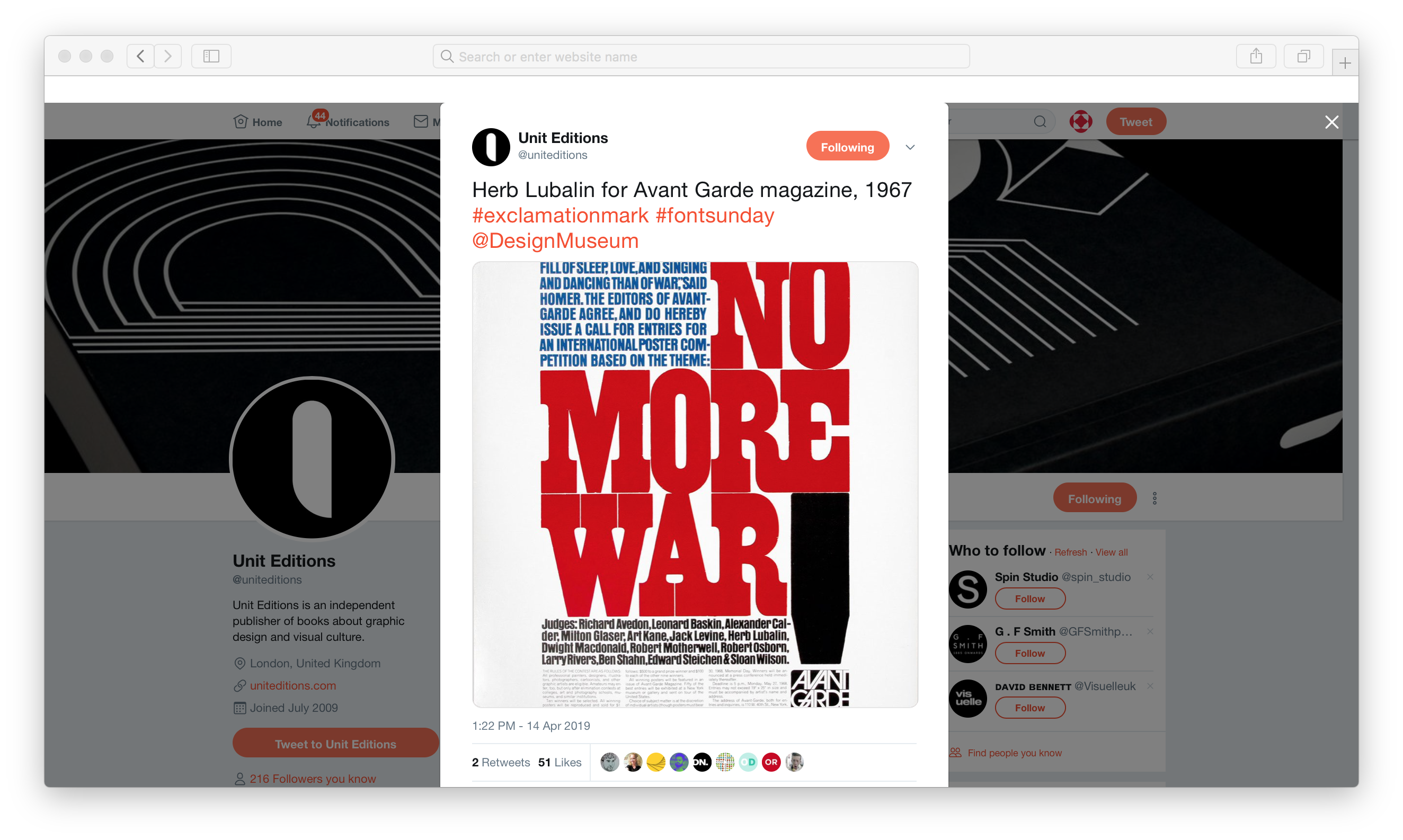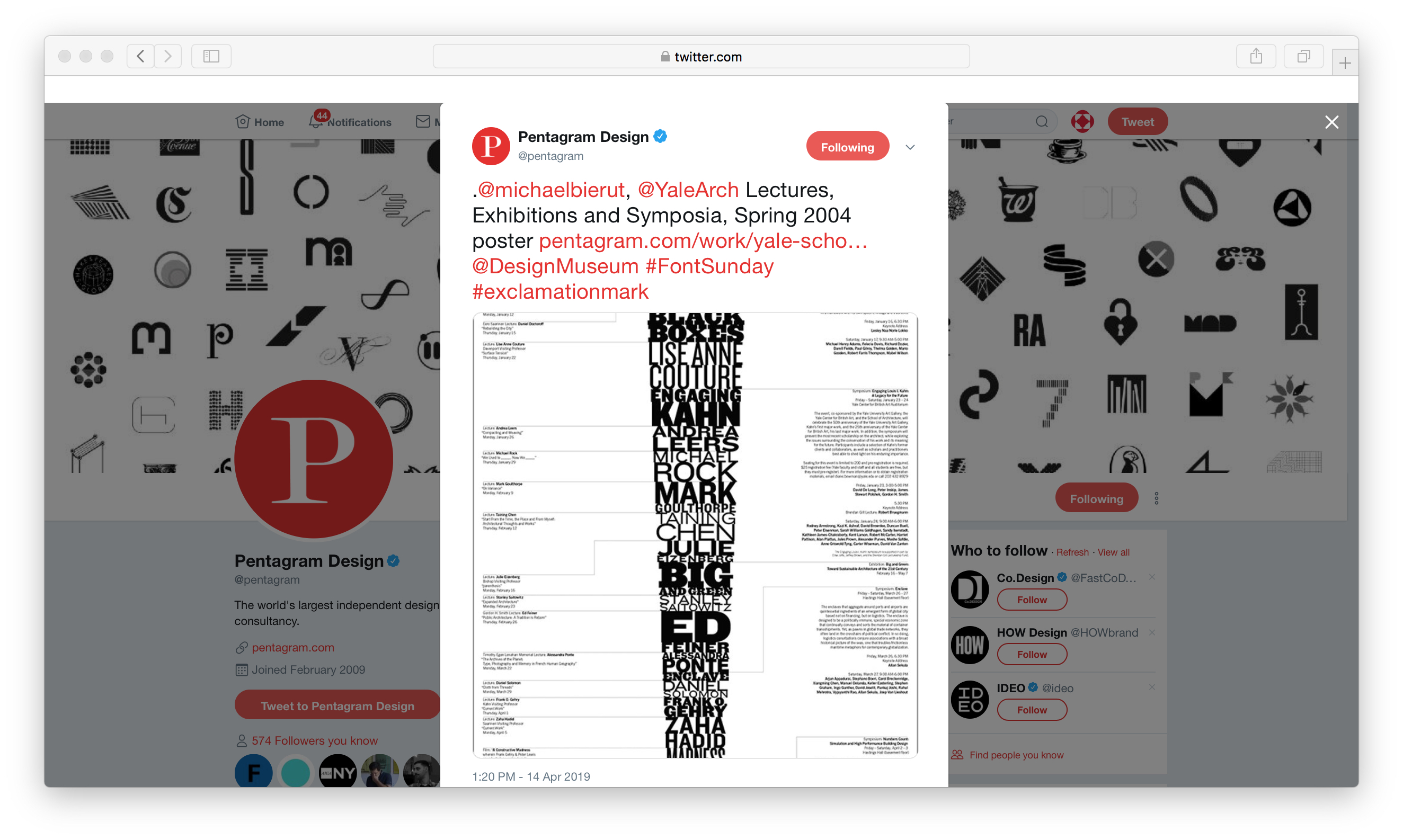 Tags/ twitter, poster, alan kitching, herb lubalin, design museum, fontsunday, exclamation mark