Filthy Media takes over Brighton's Premier League Football Club with type
Filthy Media takes over Brighton's Premier League Football Club with type
Born in Brighton but working all over the world, Filthy Media are a design studio with a passion for creating, building and growing brands. eventually they do like soccer as well.
"Having designed Filthy Seagull Display, a bespoke typeface for Brighton, the Premier League Football Club commissioned us to design a set of wall graphics for the East Stand concourse at the Falmer Stadium in Brighton" notes Filthy Media of their latest typographic project with the studio's distinct lettering in full force across the the East Stand of Brighton's Falmer Stadium.
"The basis for the project is the bespoke typeface Filthy Seagull Display, which we've designed for the Premier League football club.Shown here is the full typeface, and a series of posters that adorn a 60 square metre wall in the concourse" explains Filthy Media.
"The concept for the main wall was to utilise the typeface to create a fly poster campaign, illustrating the clubs chants and songs from the stadium terraces. The second wall displays statistics, celebrating the seagulls first season in the Premier league, the third wall pays homage to Glenn Murray's 100th goal for the club, the fourth wall features quotes from fans alongside location photography from the Sussex coastline, and the fifth wall shows a history of the club crests from 1948 to 2011" explains the team.
Filthy Media produced and installed all the wall graphics using a 3M Film Wrap, "heat-sealed directly onto the concrete render, lending itself perfectly to the fly poster aesthetic".
Filthy Media's creativity runs free and this time they have scored high in this inaugural Premier League of Type.
To see the full photographic case study covering the entire project click here.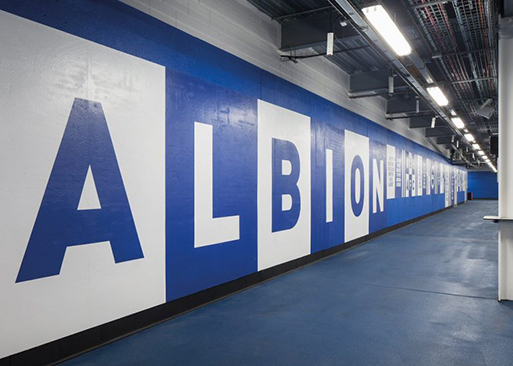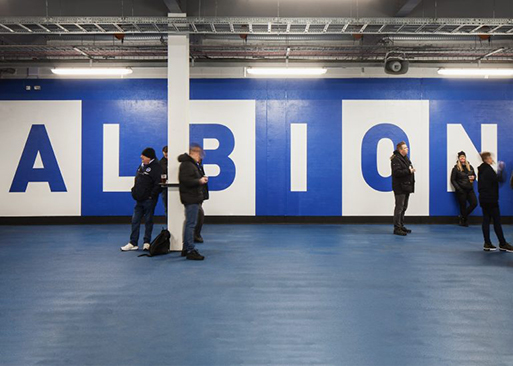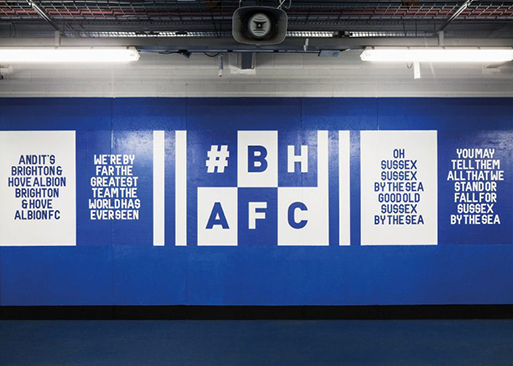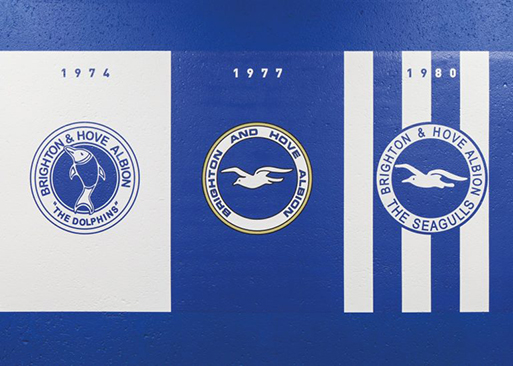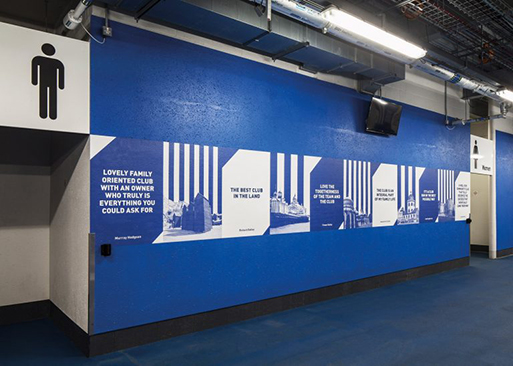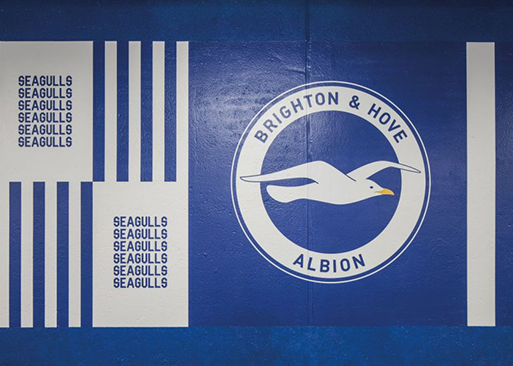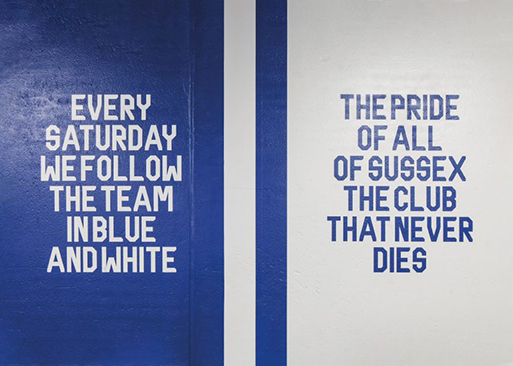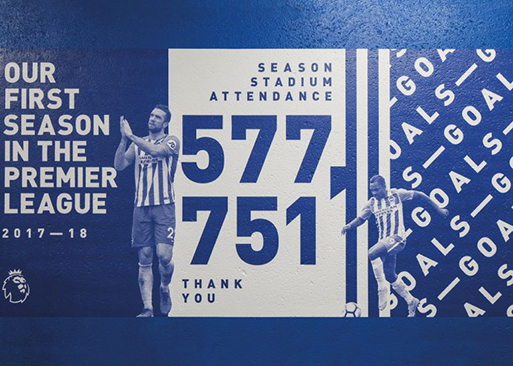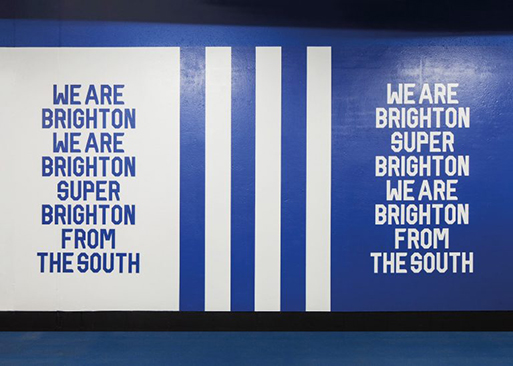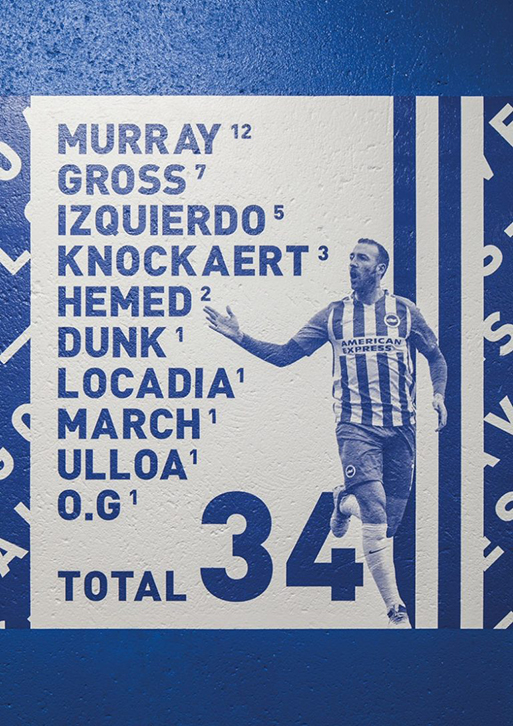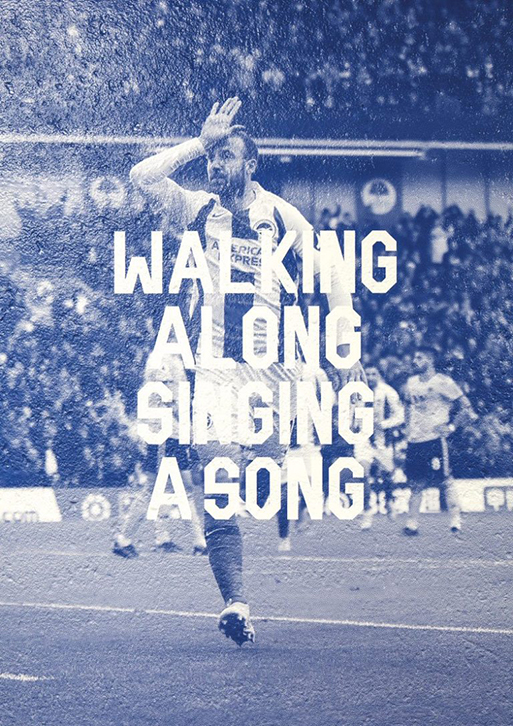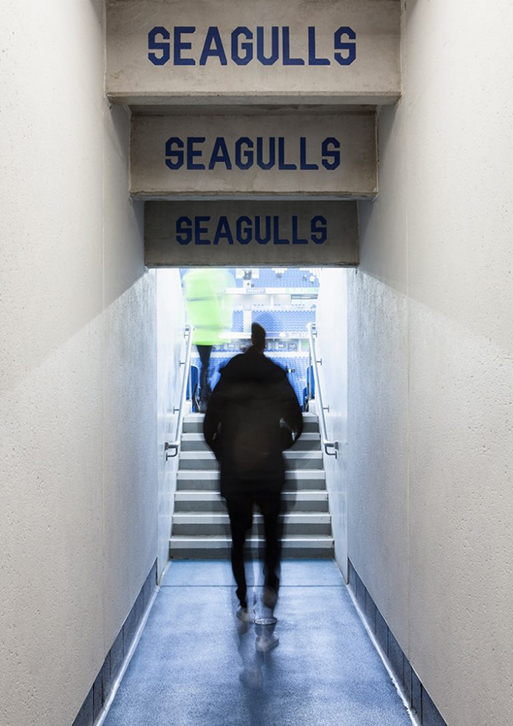 Tags/ #football #installation #brighton #filthymedia #bespoke #stadium #footballclub #soccer