FC Barcelona Play is Barça's bespoke type for the win
From this season on Barça is set to have its own "more expressive" typography aptly named FC Barcelona Play.
Barcelona's new typography will be featured on the backs of the club's shirts as well as in all club marketing during the upcoming season in Barca's first foray ever in type design.
"The intention is for it to become a new identification element of the club, known for its personality and uniqueness" reads the club's official statement.
"The new typography, which has already been seen on the shirts of the new signings in the different professional teams, is the result of a creative process that has taken into account the history of the club to the brand story and the need to have a strong graphic character, whilst at the same time owning a creative expressiveness that is recognisable and can be identified with Barça."
Barça Women, Barça B and the basketball, handball, roller hockey and futsal teams, as well as their youth sides, will also use the new typography in their friendly matches and official competitions. In addition to usage on the shirts when permitted by the regulations, the new typography will also be applied to sporting campaigns, as well as in the retail and merchandising area of the club.
This is the first time that Barça has driven the design of their own, new typography, although in previous seasons the shirts had different designs developed by Nike.
"Conceptually, FC Barcelona Play is a typography based on the origins and history of the club, Catalan modernism in the late nineteenth century and specifically relating to the direct link between Barça and the current artistic and aesthetic trends in the city of Barcelona and Catalonia. The intention was that each word written with the typography had its own personality and ability to have variants. Once the typographic base was defined, the creative process introduced its own elements that make Barça a unique and different club, such as the style of play. Thus, the new typography includes traces that suggest movement and dynamism, and a wink to the movement of the ball" the official statement reads.
The first game in which the players from the first team will be wearing this new typography will be in Tokyo on July 23, when Ernesto Valverde's team face Chelsea on the Japan tour.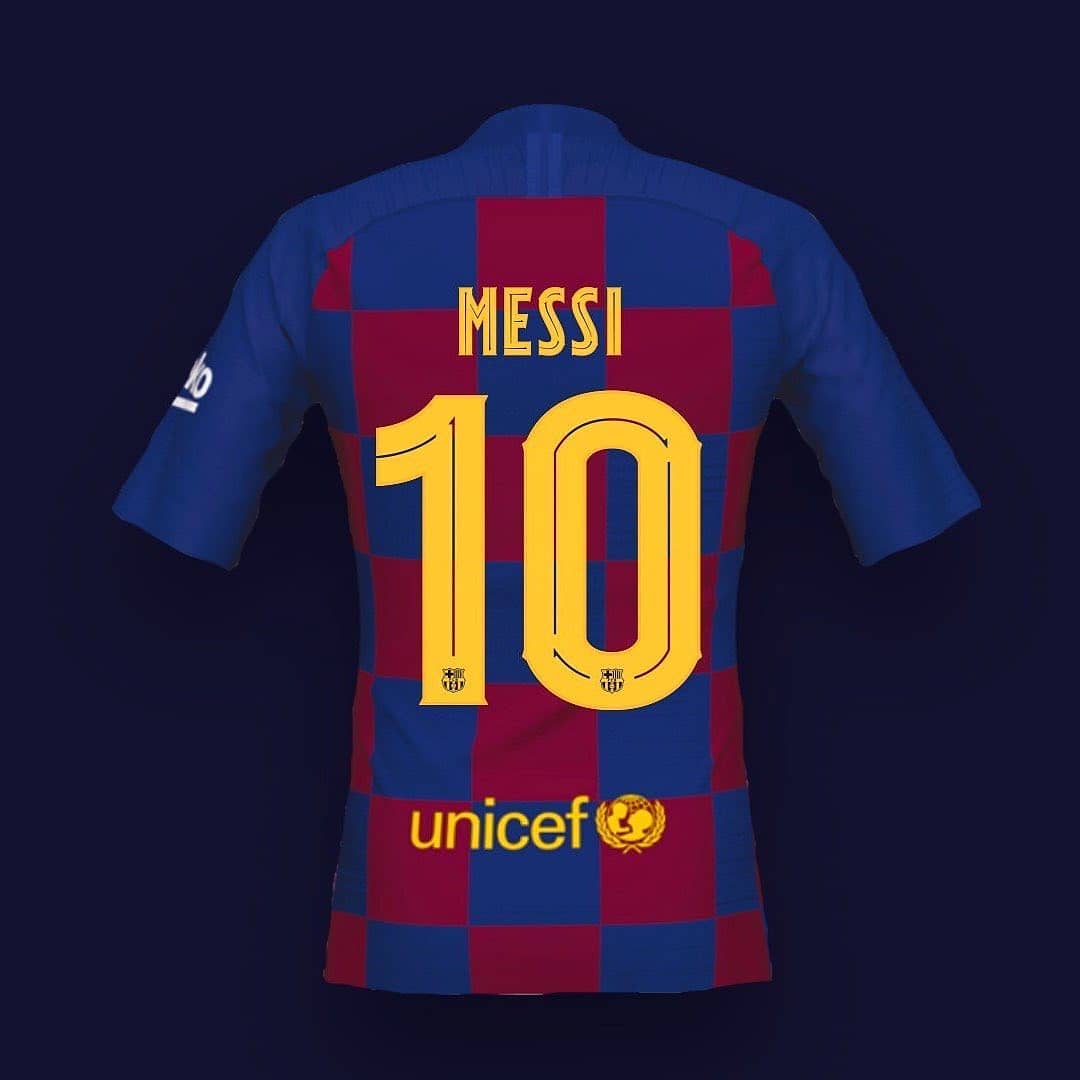 Image via FC Barcelona
Tags/ typeface, type design, custom, barcelona, nike, bespoke, fc barcelona