Bold typography is a winner in the inaugural Richard Schlagman Art Book Awards
A new initiative for 2019 celebrating excellence in arts publishing the Richard Schlagman Art Book Awards is an innovative collaboration between Whitechapel Gallery and the Authors' Club celebrating the best in international arts publishing in the English language.
Named after Richard Schlagman, whose vision and drive transformed Phaidon Press to become a world-class publisher and revolutionized modern and contemporary arts publishing, this new initiative, newly launched in January 2019, "highlights the fertile relationship between the art world and publishing, recognizing a diverse genre that encompasses art, architecture, and design."
The Awards celebrate "the importance of books in the dissemination of knowledge and learning about art around the world, addressing a vital need to champion the visual arts publishing sector" and the innovation and verve of contemporary graphic design and print production.
Challenged to create a new visual identity for the awards, Pentagram "produced a clear and instantly recognizable design. Led by a bold, typographical motif it is a brand that is both flexible and elegant in its simplicity. Recalling and inspired by the image of book spines as they sit upon a bookshelf, this subtle approach also conveys a timeless quality."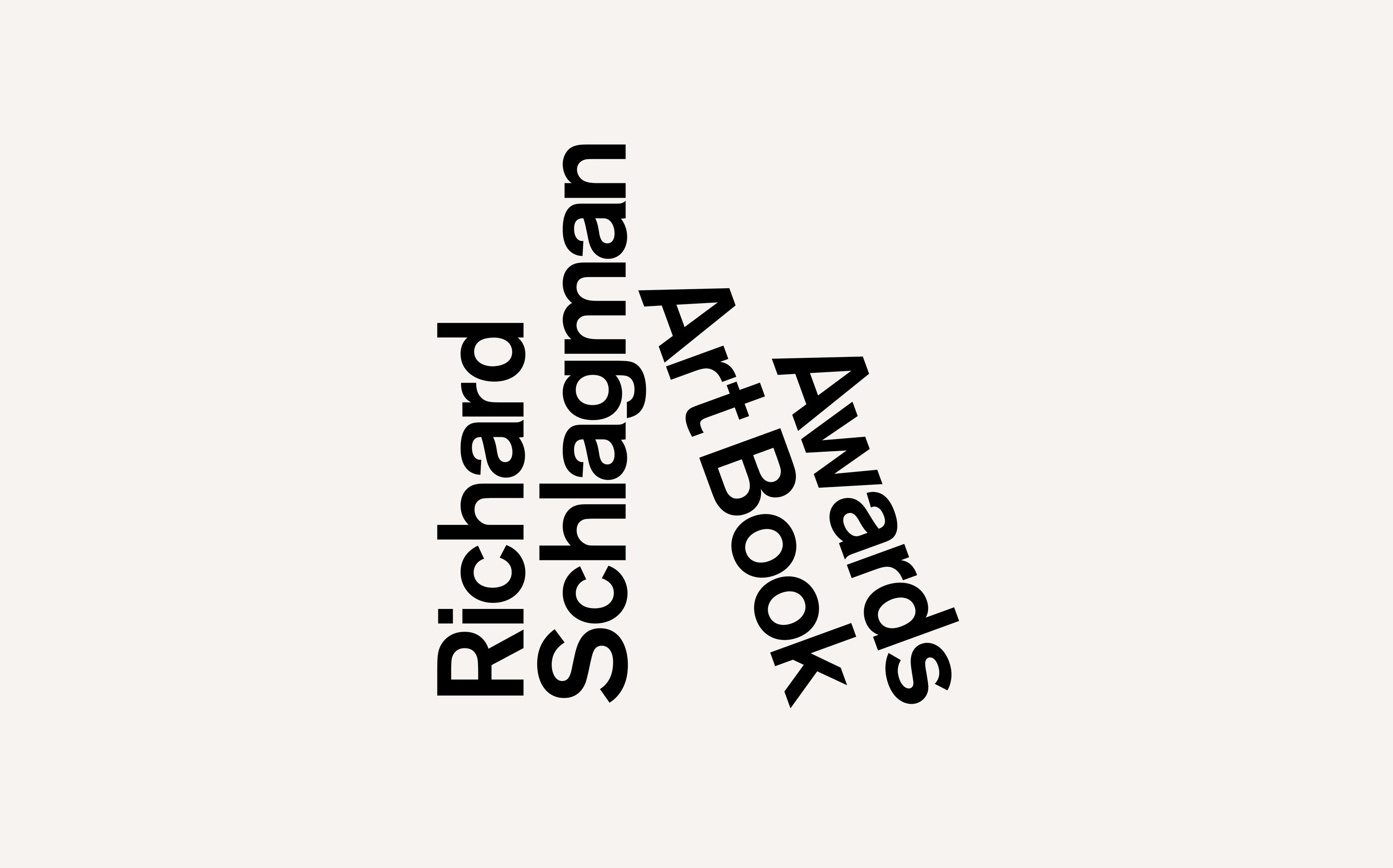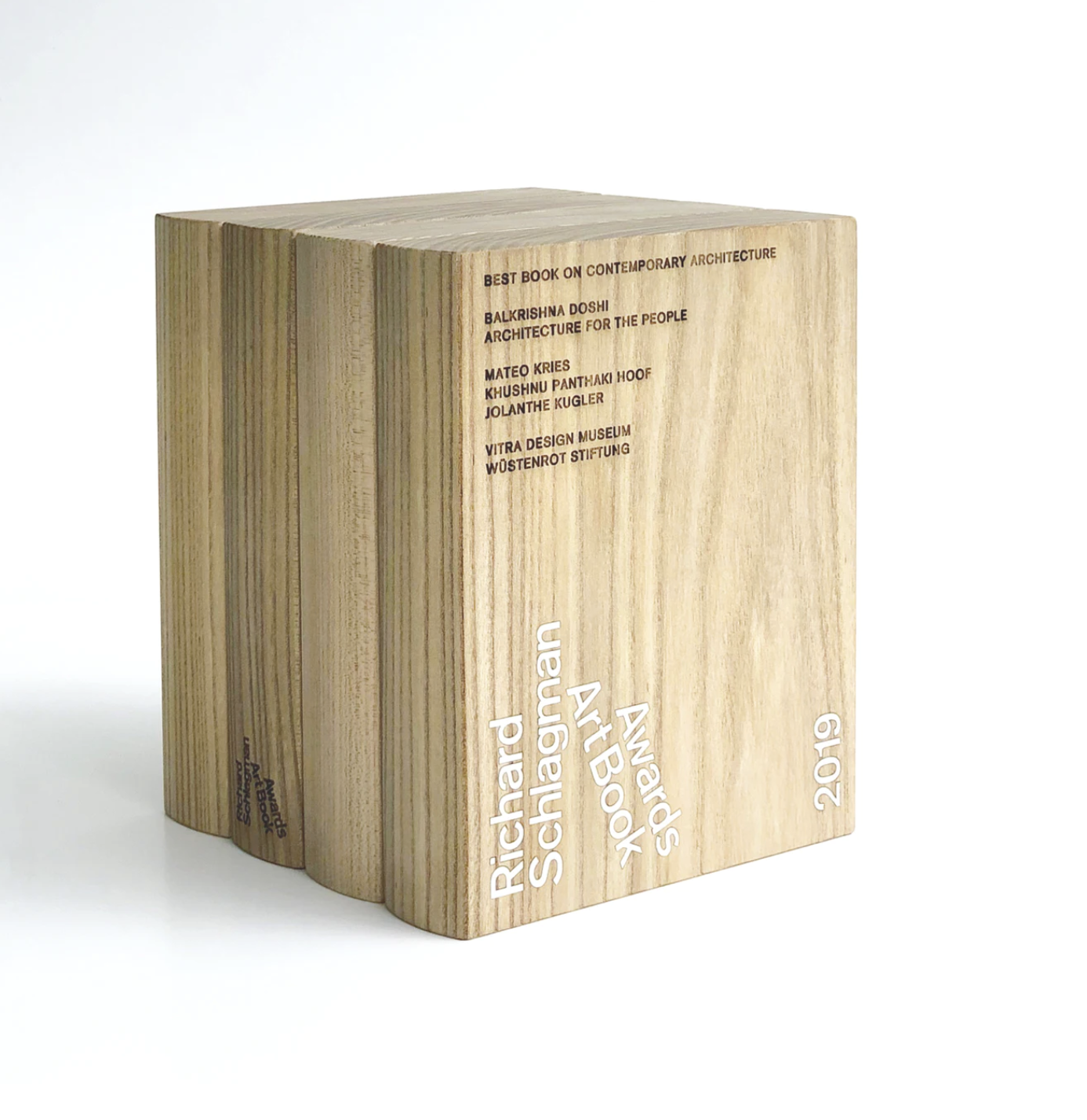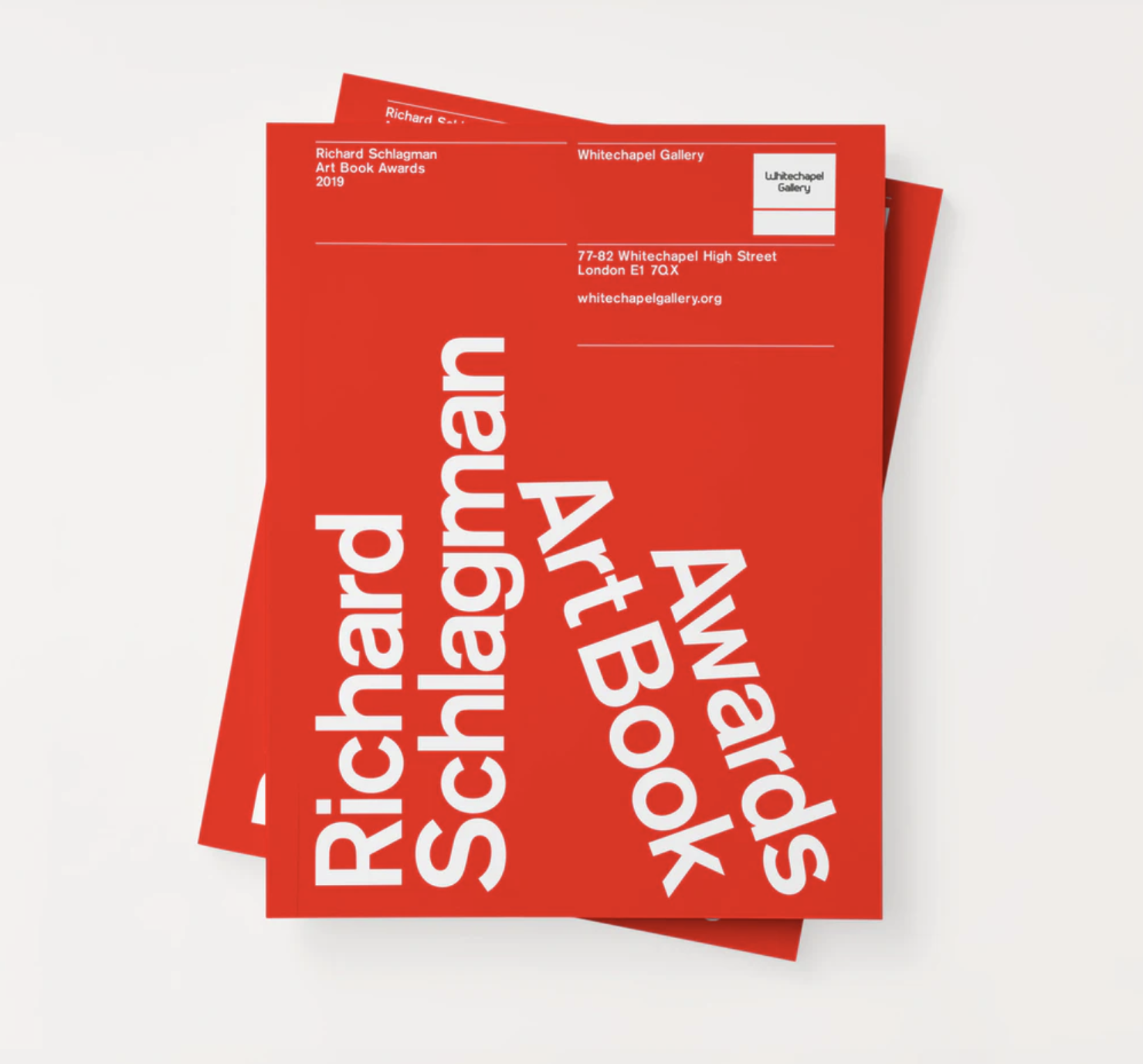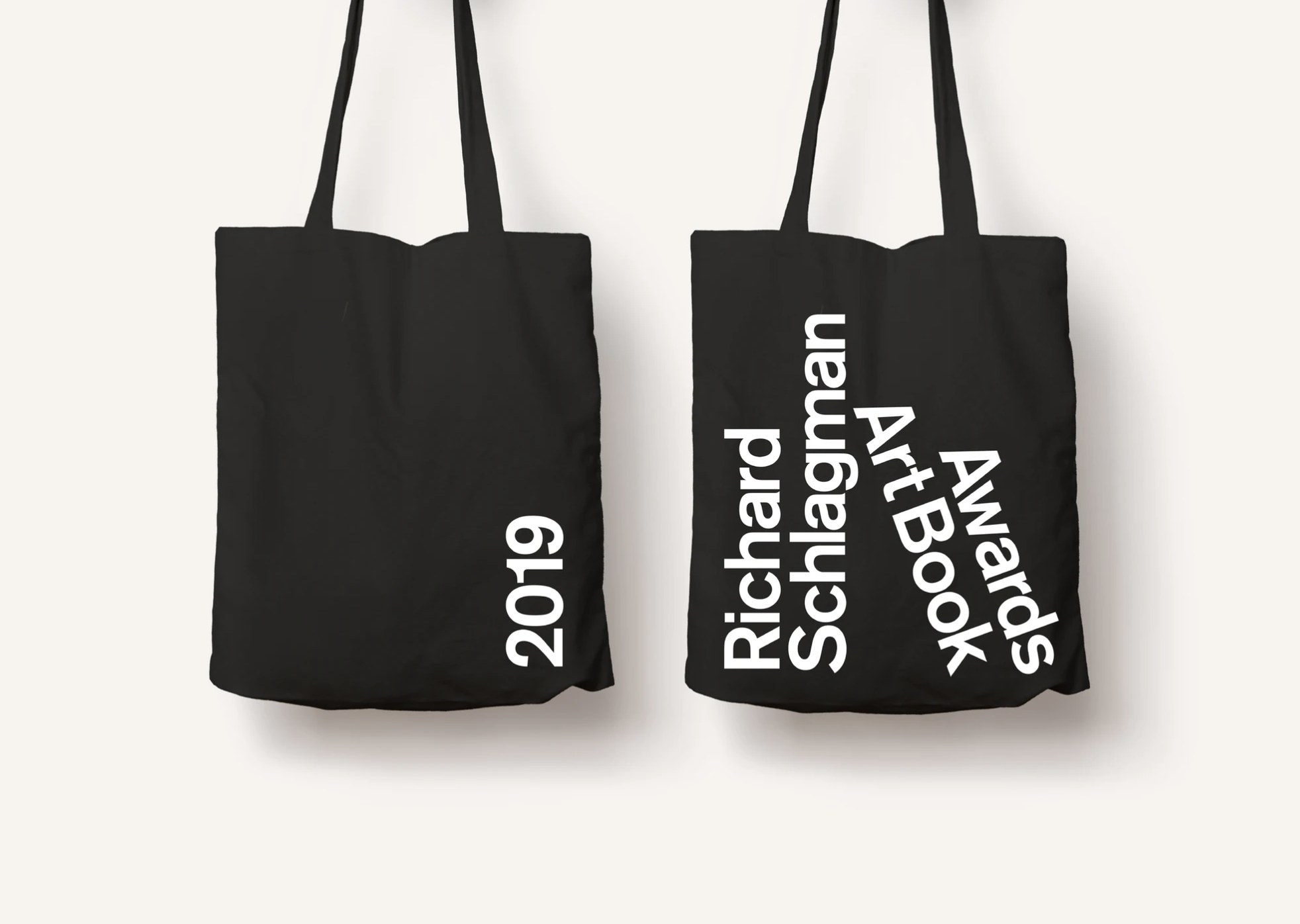 "Encompassing easily-recalled elements from the art, design and printing worlds, Pentagram's new identity can stretch across the diverse genres recognized by the awards yet is malleable enough to fit alongside and complement the Whitechapel Gallery's longstanding brand identity. For the design of the trophy, Pentagram collaborated with the Swedish industrial designer Björn Dahlström."
Pentagram's Astrid Stavro is the official partner on this project.
Last but not least these are the winners for each category -plus the overall winner- which were announced earlier this week.
History of Art/ Dubuffet And The City: People, Place, And Urban Space by Dr. Sophie Berrebi (Hauser & Wirth)/ Editor: Jennifer Bernstein, Tenacious Editorial/ Designer: Mevis & van Deursen, with Marius Schwarz
Contemporary Art/ Thomas Demand: The Complete Papers by Christy Lange (Mack)/ Editor: Christy Lange/ Design: Naomi MisuzakiHistory of Architecture/ Toward A Concrete Utopia: Architecture In Yugoslavia 1948-1980 by Martino Stierli and Vladimir Kulić (MOMA)/ Authors: Martino Stierli, Vladimir Kulic/ Designers: Bruno Margreth, Martina Brassel
Contemporary Architecture/ Balkrishna Doshi: Architecture For The People by Jolanthe Kugler, Khushnu Panthaki Hoof, Meike Wolfschlag (Vitra Design Museum and the Wüstenrot Foundation, in collaboration with the Vastushilpa Foundation)/ Editors: Jolanthe Kugler, Khushnu Panthaki Hoof/ Design: Double Standards, Berlin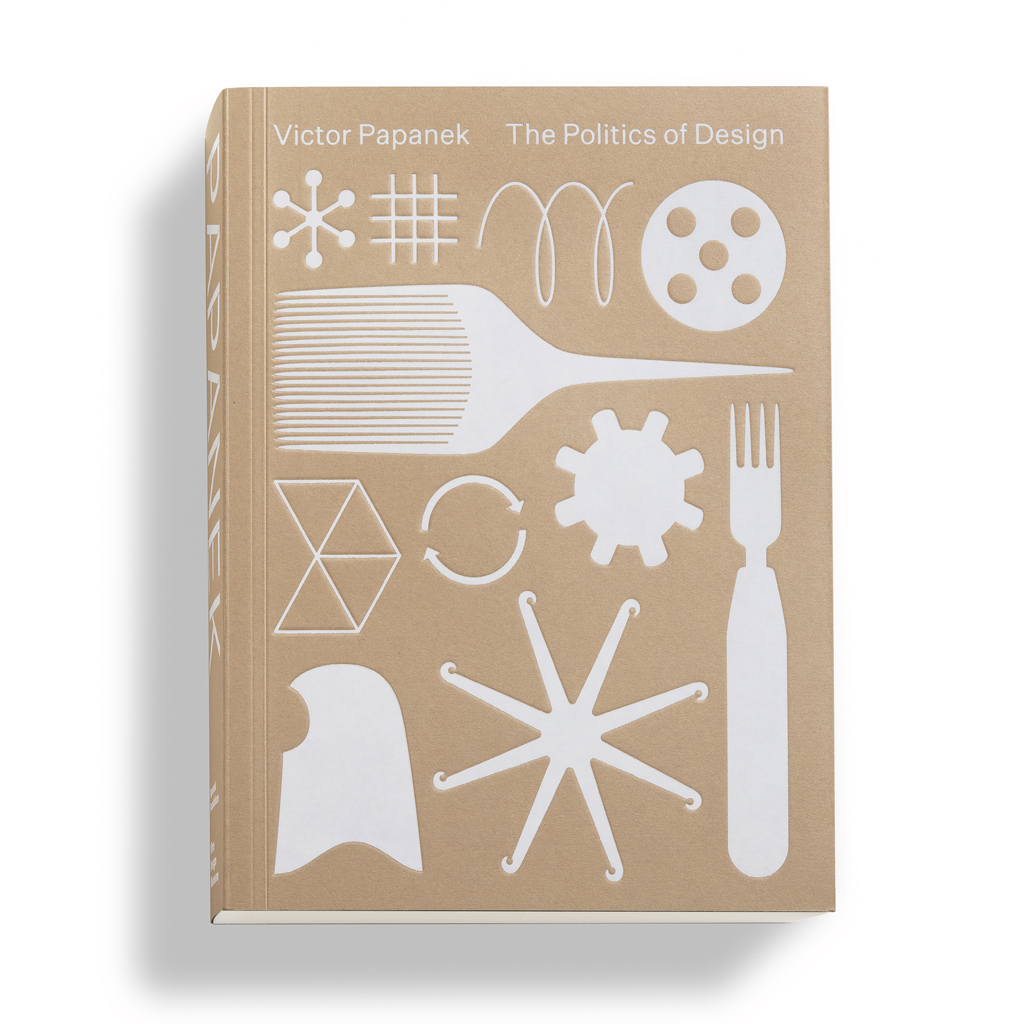 History of Design/ Victor Papanek: The Politics Of Design by Mateo Kries, Amelie Klein, Alison J. Clarke (Vitra Design Museum and the Victor J. Papanek Foundation, University of Applied Arts Vienna)/ Editors: Mateo Kries, Amelie Klein, Alison J. Clarke/ Design: Visual Fields, Bristol
Contemporary Design/ Embodiment by Naoto Fukasawa (Phaidon)/ Author: Naoto Fukazawa/ Design: Asami Koga, Nana Fukasawa

Best Book Design overall/ Dubuffet And The City: People, Place, And Urban Space by Dr. Sophie Berrebi (Hauser & Wirth)
Outstanding Artist's Book/ A Series of Utterly Improbable, Yet Extraordinary Renditions by Arthur Jafa (Serpentine Galleries, the Store X, Julia Stoschek Collection, and Koenig Books)
Tags/ typography, books, art, visual identity, publishing, moma, awards, pentagram, brand identity, vitra, astrid stavro, phaidon press, richard schlagman art book awards, victor papanek