Bauhaus 100: Harvard pays tribute to the influential art movement that defined us
Mounted in conjunction with the 100th anniversary of the founding of the Bauhaus in Weimar, Germany the "Bauhaus and Harvard" exhibition presents nearly 200 works by 74 artists, drawn almost entirely from the Busch-Reisinger Museum's extensive Bauhaus collection.
Founded in 1919 and closed just 14 years later, the Bauhaus was the 20th century's most influential school of art, architecture, and design. Harvard University played host to the first Bauhaus exhibition in the United States in 1930, and went on to become an unofficial center for the Bauhaus in America when founding director Walter Gropius joined Harvard's department of architecture in 1937. Today the Busch-Reisinger Museum houses the largest Bauhaus collection outside Germany, initiated and assembled through the efforts of Gropius and many former teachers and students who emigrated from Nazi Germany, including Anni and Josef Albers, Herbert Bayer, Lyonel Feininger, and László Moholy-Nagy.
The exhibition features rarely seen student exercises, iconic design objects, photography, textiles, typography, paintings, and archival materials. It explores the school's pioneering approach to art education, the ways its workshops sought to revolutionize the experience of everyday life, the widespread influence of Bauhaus instruction in America, and Harvard's own Graduate Center (1950), the first modernist building complex on campus, designed by Gropius's firm The Architects Collaborative.
The curated by Laura Muir, research curator in the division of Academic and Public Programs, is organized by the Harvard Art Museums.
"The Bauhaus and Harvard" exhibition is on through July 28, 2019. More info here.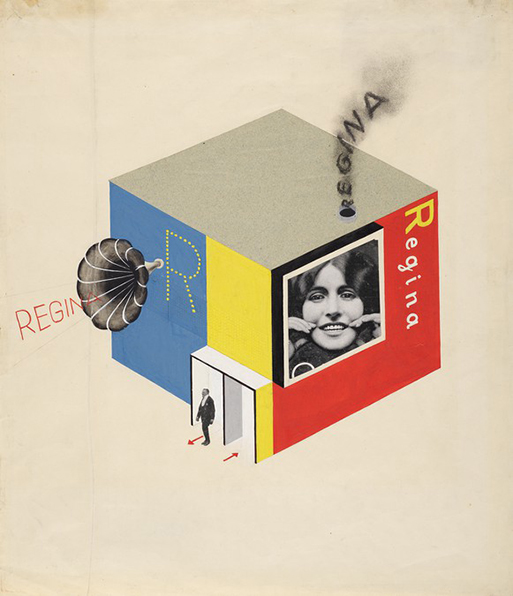 Design for a Multimedia Trade Fair Booth, Herbert Bayer. Opaque watercolor, charcoal and touches of graphite with collage of cut printed and colored papers on off-white wove paper. Harvard Art Museums/Busch-Reisinger Museum, © Artists Rights Society (ARS), New York/VG Bild-Kunst, Bonn.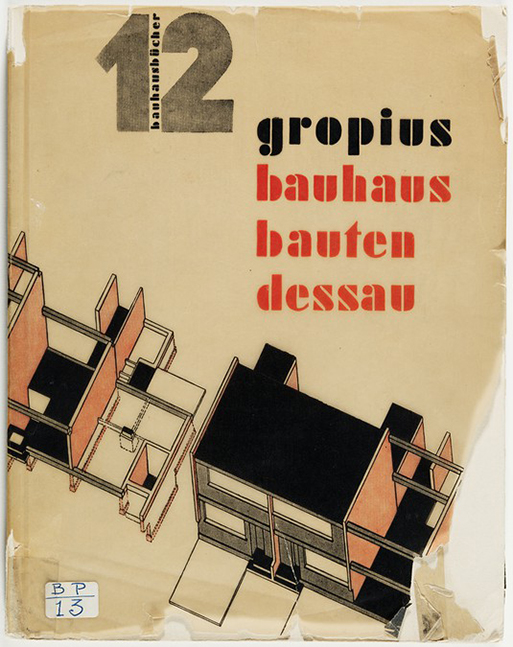 Bauhaus Books No. 12: Bauhaus Buildings, Dessau, László Moholy-Nagy, Walter Gropius. Harvard Art Museums/Busch-Reisinger Museum, © Artists Rights Society (ARS), New York / VG Bild-Kunst, Bonn.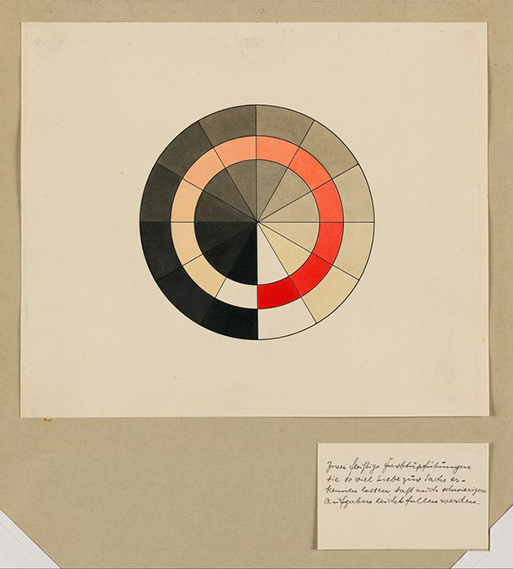 Black and Red Color Exercise, Hansgeorg Knoblauch. Harvard Art Museums/Busch-Reisinger Museum, Gift of Friends of the Busch-Reisinger Museum.
Tags/ design, art, exhibition, bauhaus, lászló moholy-nagy, walter gropius, herbert bayer, germany, weimar, united states, harvard, busch-reisinger museum, achitecture, anni albers, joseph albers, lyonel feininger, the architects collaborative, laura muir, harvard art museums