Attention type lovers, this is your last call to enter ISIA's Type Week 2018
Ever since 2011 when it was first conceived by Jonathan Pierini ISIA Type Week enlightens students to the art of type. ISIA Type Week is an intensive course in type design led by Fred Smeijers and held at the Higher Institute for Applied Arts in Urbino, Italy. The course follows a teaching method developed and practised by Smeijers, who has more than 30 years experience as an educator. The method guides students from analog to digital designing along a smooth and constant learning curve.

The 8-day, 2018 edition of the course extends the existing curriculum to include a subject-related trip to the nearby cities of Fano and Pesaro and a visit to the historic library of the University of Urbino, alongside regular contributions by visiting tutors who this year include Eric Kindel, Riccardo Olocco and Luciano Perondi.

The course will take place on the premises of ISIA, a spectacular former convent in the heart of the Renaissance walled city of Urbino, a UNESCO World Heritage Site located in a lush and hilly part of the Marche region of Italy.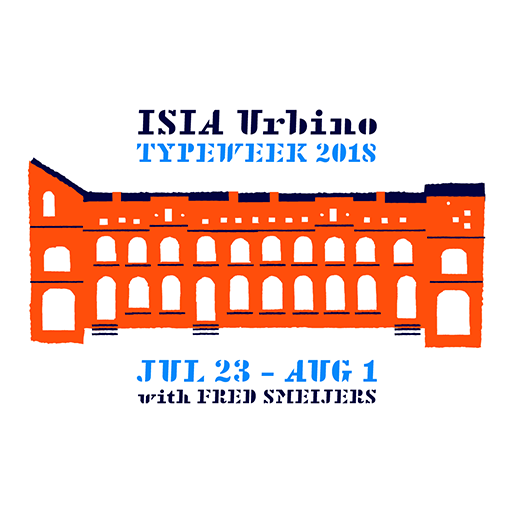 The ISIA Type Week course follows a teaching method that incorporates handwriting and sketching, stencilling and digital working. The method has been developed and practised by Fred Smeijers over many years and has proven highly effective in delivering an introduction to letterforms and the visual relationships between them.

The method is based on the premise that doing things by hand can deliver true personal satisfaction, which in turn results in a deeper interest and enthusiasm for the field of study. Lectures, exercises and feedback sessions help students develop consistently and progressively as they gain awareness, control and precision at each stage of work.

The materials used during the course are uncomplicated and easy to handle, and participants are not required to have particular practical skills or experience. During the course, participants will learn how to translate sketches and drawings into digital designs, connecting an analog approach to digital tools and technologies.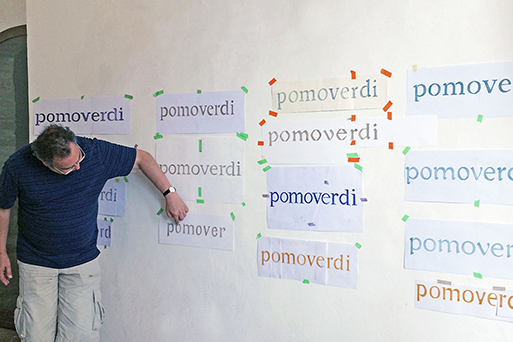 The course is open to students and professionals with a passion for type, and who are working in the fields of graphic design, typography or type design. The nature of the course allows for varied backgrounds among participants – from beginners to seasoned practitioners – who will immerse themselves in the world of type and acquire new practical skills. Participants will learn to look at and design type in a unique, unconventional way.

ISIA Type Week 2018 will run from 23 July to 1 August (inclusive), totalling 8 working days with a weekend intermission. Participants are expected to arrive by the afternoon of Sunday 22 July when they will meet their tutors and fellow students.

The course fee is €800. The fee includes basic working tools and materials, transportation costs for the trip to Fano and Pesaro, and welcome drinks and pizza. Participants will be required to bring their own laptop computer with font editing software already installed – Robofont, FontLab or Glyphs.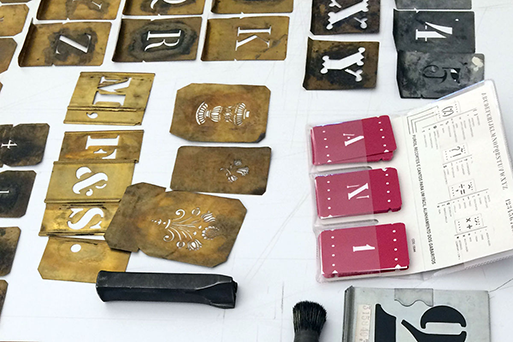 The deadline for applications is 27 May 2018. To apply, applicants are invited to send an email to the course coordinator, attaching a PDF that includes their résumé and a compact portfolio of work. The portfolio should showcase not more than five projects; the PDF should be no larger than 5MB. Applicants are required to supply their full first name, family name, birthday, postal address (street, city, zip code, state, country), telephone, e-mail and school name or company name.

The course will only run with a minimum of 20 participants. Once an applicant is accepted, a confirmation notice will be sent by 1 June 2018. The course fee must be paid within 2 weeks of enrolment notification. Accepted applicants are officially registered on the course only after the course fee is paid.

Previous editions have had as guest tutors heavyweights of the type industry such as Bruno Maag (2011) and Erik van Blokland (2012). Fred Smeijers has led the course since 2014.
Click here for more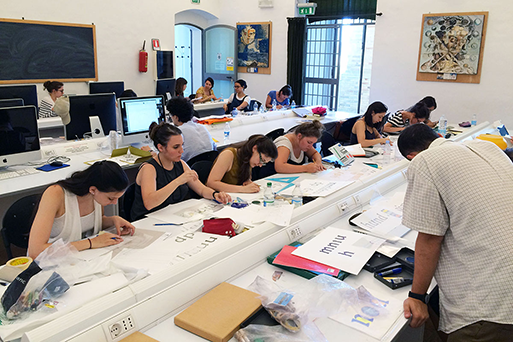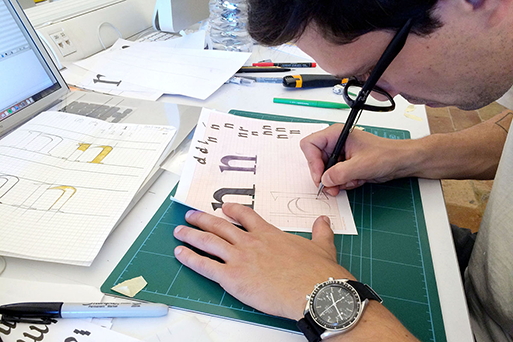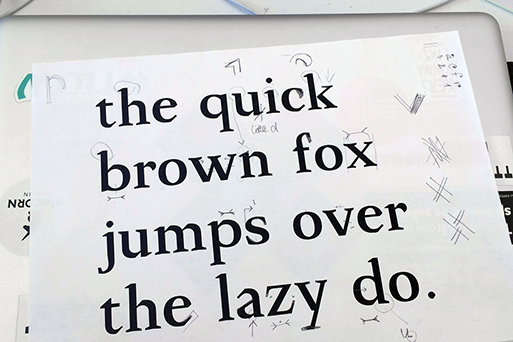 Tags/ typography, graphic design, glyphs, type design, lectures, letterforms, fontlab, portfolio, unesco world heritage site, jonathan pierini, isia type week, fred smeijers, course, bruno maag, erik van blokland, robofont, higher institute for applied arts, eric kindel, riccardo olocco, luciano perondi, handwriting and sketching, stencilling, digital working