World Animal Day: meow around with Small's cat-inspired bespoke font
On this World Animal Day PETA is certainly not happy that Justin Bieber and Hailey Baldwin spent $35,000 on a pair of Savannah cats, a breed legally restricted or banned in states including Colorado, Georgia, Idaho, Massachusetts, Nebraska, New York, Texas and Vermont according to nonprofit group Savannah Cat Association. PETA urges the celebrity couple to inspire their fans around the world to save a life by adopting a cat from a local animal shelter and not "fueling the dangerous demand for hybrid cats, contributing to the animal overpopulation crisis" as noted by PETA Senior Vice President Lisa Lange. On this World Animal Day Typeroom acknowledges the need to educate humans about how their actions impact animals and create awareness about the protection of animals all over the world and, in a more typographic mode, highlights Adieu Smalls, a custom typeface inspired by cats.
Created by Smalls, a direct-to-consumer cat food brand the font speaks the language of cats, the only domesticated species in the family Felidae which has inspired everything. From art through novels to animated characters -Theodor Geisel's aka Dr. Seuss' Cat in the Hat this is for you- cats have their own bespoke font and it is, obviously curved.
"We collaborated with Good Type Foundry to create a custom typeface inspired by the feline form — particularly the cattail. I don't think you'd know right away, looking at it, but there's something strangely cat-like about it, and it's these tails. Cats use their tails to communicate and so we created a typeface to match that behavior, and appropriately, to communicate" notes Smalls lead designer Miles Barretto.
"Below, you can see when a cat is 'interested' a slight hook is formed at the tip of their tail. If we look at the character 'U' and 'E' you can see similar hooked tips that break out of the ascender and descender of the characters. When a cat is pleased the tail quivers. You can see in 'M' and 'O' you have a similar state of playfulness" adds Barretto.
The tail-typeset is featured online and in the company's soon-to-be released print magazine, "Small Talk."
World Animal Day is celebrated internationally on St. Francis Day, the patron saint of animals and the environment.
The decision to mark World Animal Day was taken in 1931 at the International Congress of Proponents of the Movement for Nature Conservation in Florence, Italy.
Animal rights organizations and groups use the holiday to draw people's attention to the need for humane and responsible treatment and care for animals, as well as to the wildlife plight on our planet.
"Building the celebration of World Animal Day unites the animal welfare movement, mobilizing it into a global force to make the world a better place for all animals. It's celebrated in different ways in every country, irrespective of nationality, religion, faith or political ideology. Through increased awareness and education we can create a world where animals are always recognized as sentient beings and full regard is always paid to their welfare" is the motto to this campaign against cruelty.
Learn more here and may the meows be with you.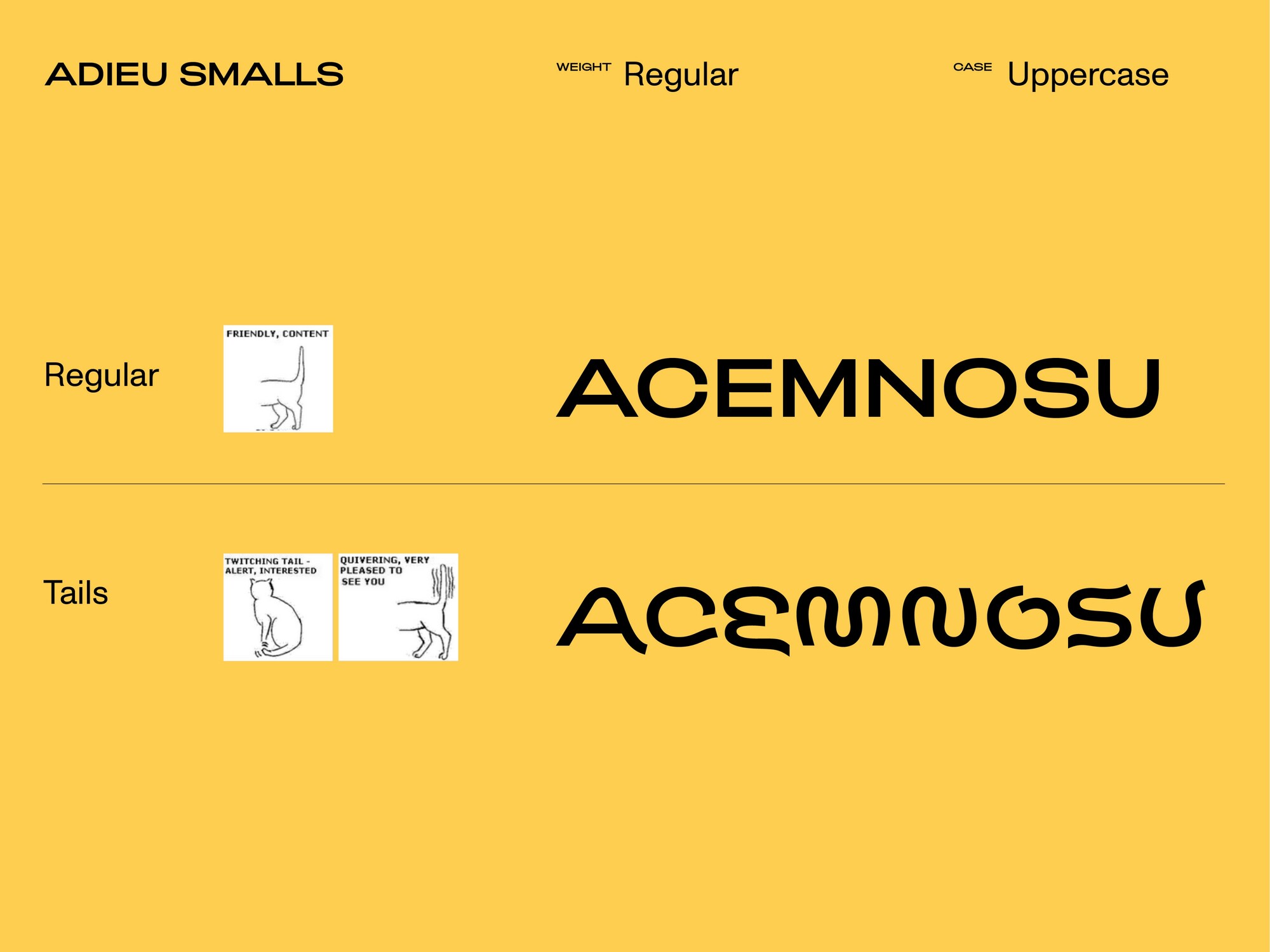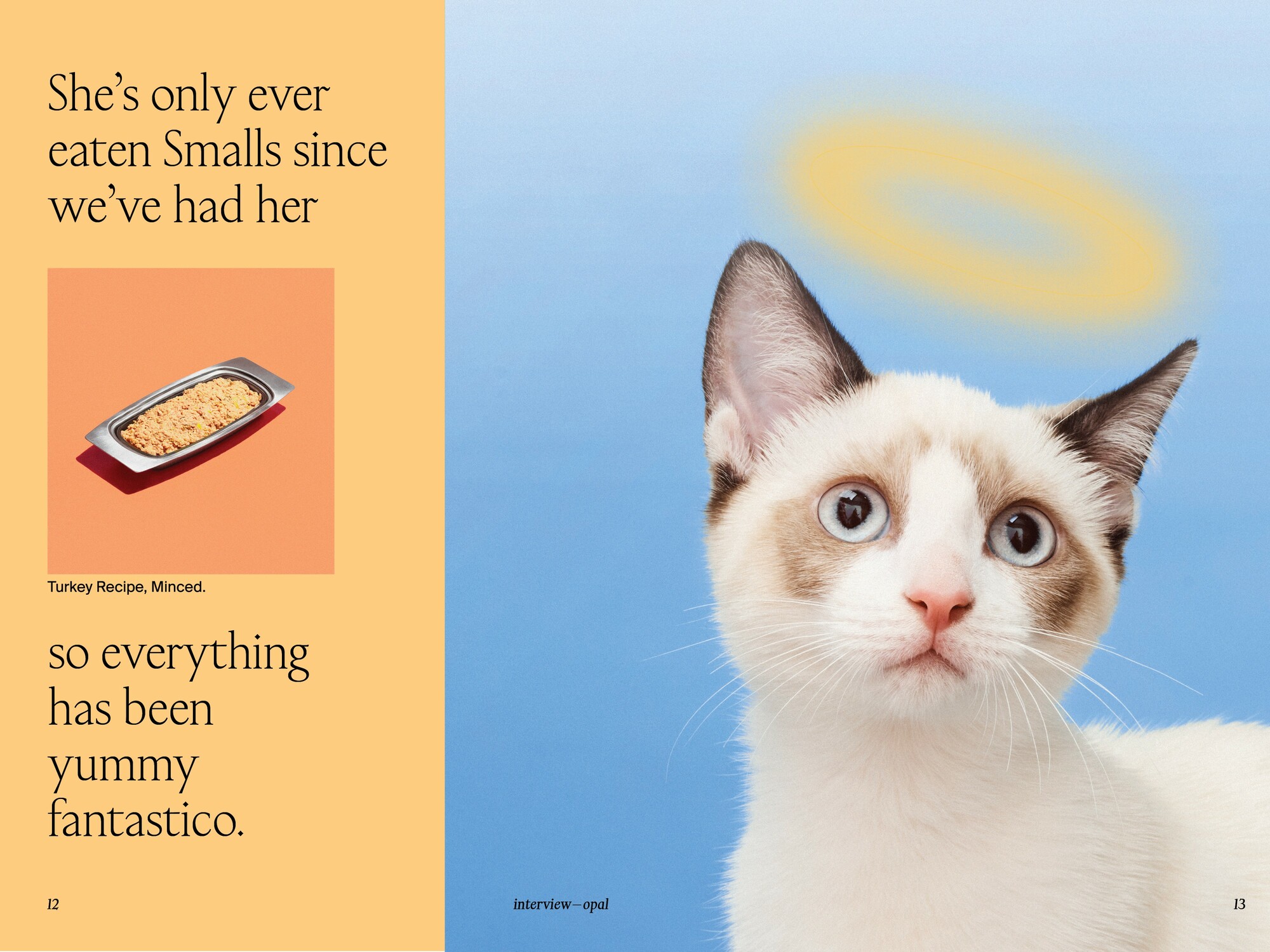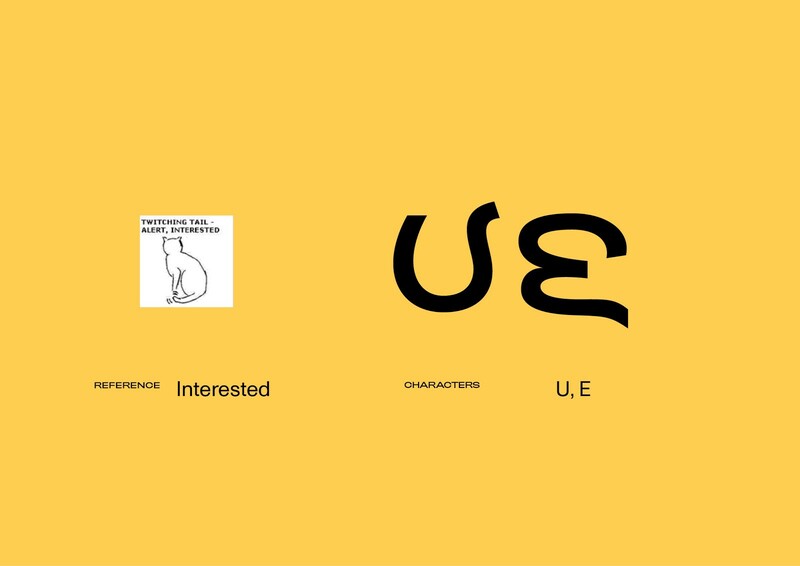 "When a cat is 'interested' a slight hook is formed at the tip of their tail. If we look at the character 'U' and 'E' you can see similar hooked tips that break out of the ascender and descender of the characters"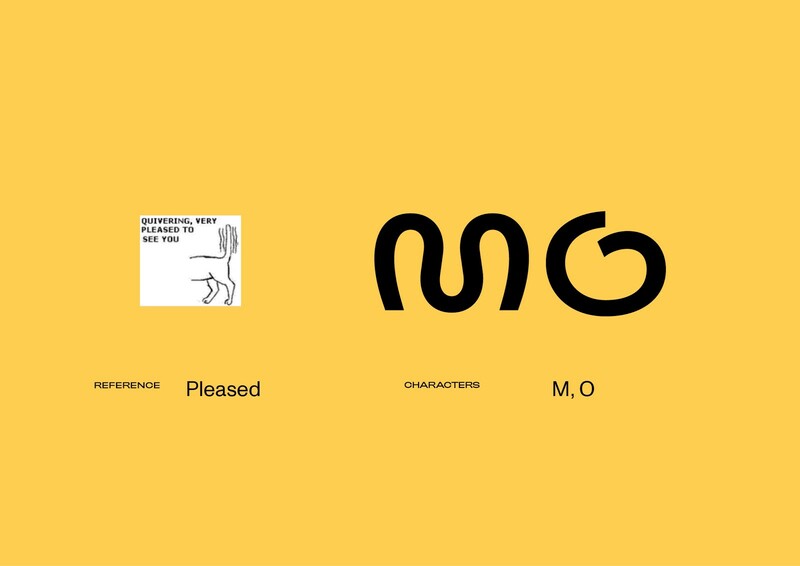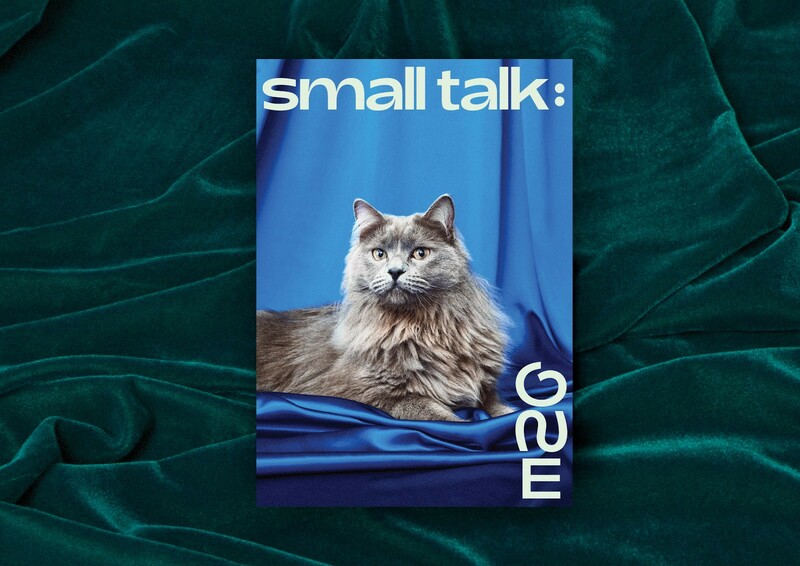 "When a cat is pleased the tail quivers. You can see in 'M' and 'O' you have a similar state of playfulness"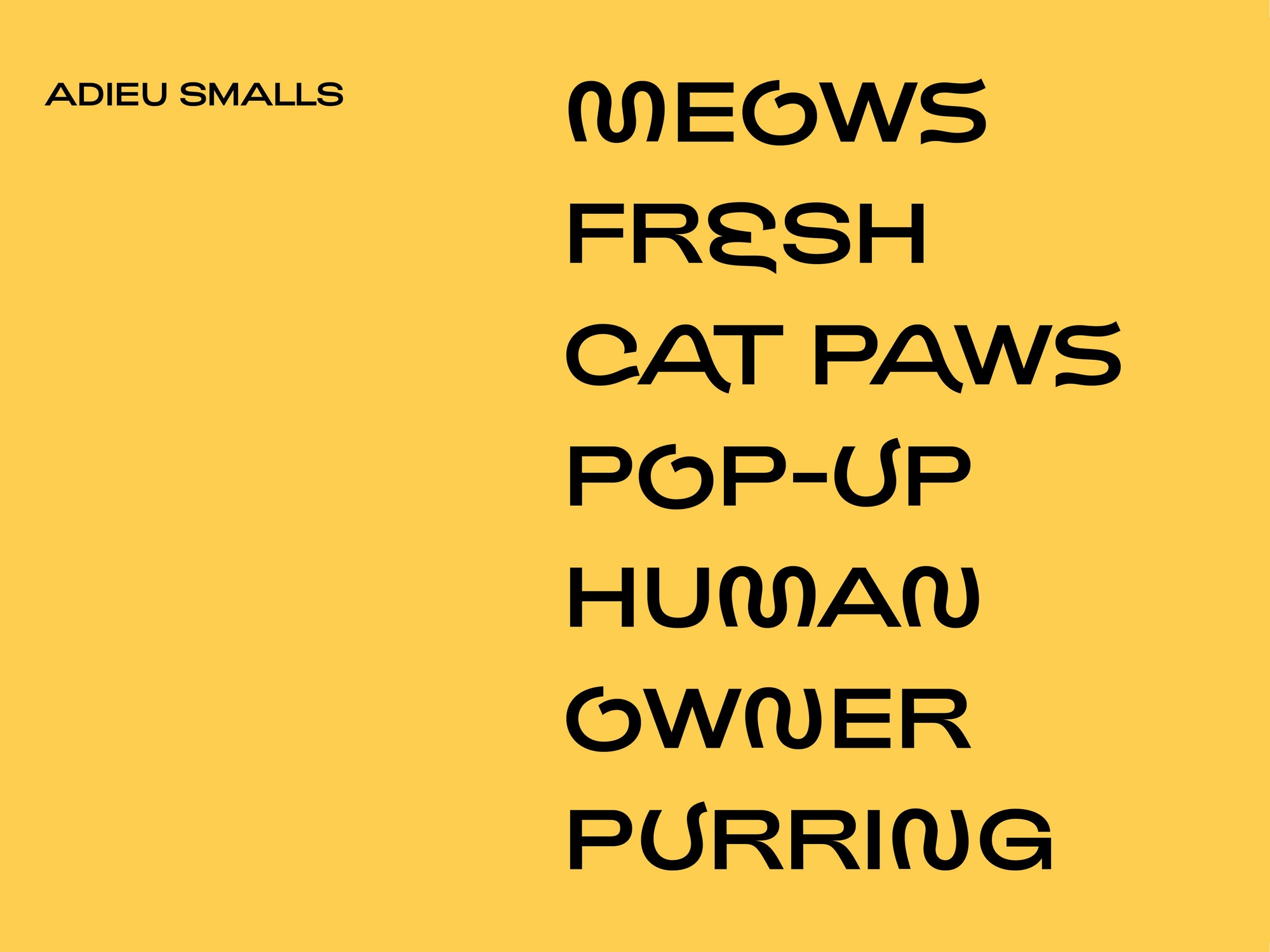 Tags/ inspiration, font, type foundry, print magazine, oslo, peta, good type, celebration, world animal day, cats, animals, smalls, food subscription, miles barretto