Why The Feminist Letters is the ideal font for the #TimesUp era
Championing feminism and equal rights now have their own downloadable font thanks to New York-based ad agency Y&R -of the global Young & Rubicam brand- which collaborated with Women of Sex Tech, a group of entrepreneurs dedicated to increasing the diversity of sex tech, to give the fight for gender equality a typeface that matters.
Each letter of the Feminist Letters has been designed to call attention to the issues facing women in the #MeToo and #TimesUp era.
"A is for ass kicking career women, B is for birth, C is for campus assault and safety laws" states the font which is literally a typographic protest against discrimination.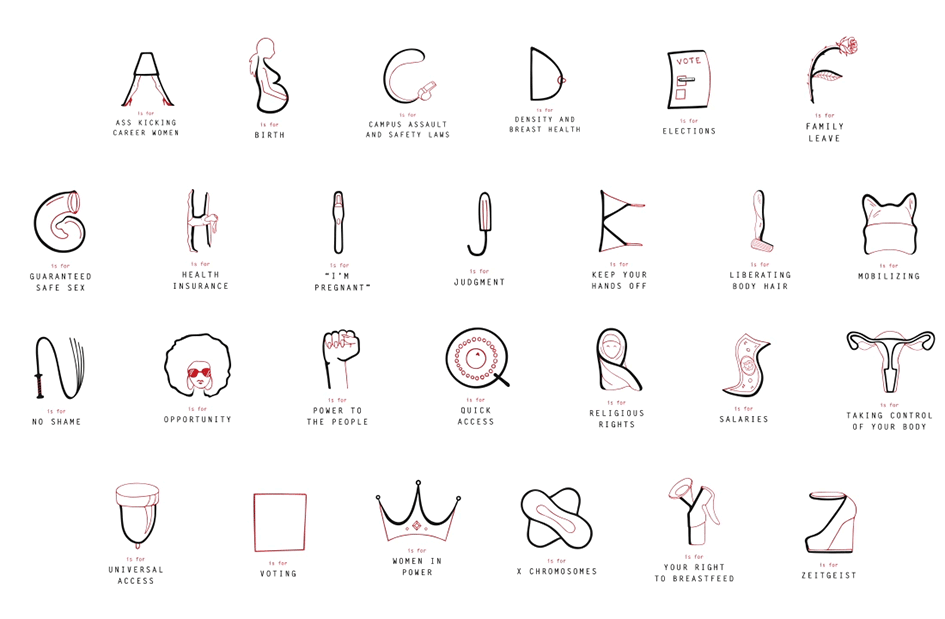 "The font first which debuted at the Women's March in January 2017 with the letters used on signs in NYC, LA, Philadelphia and other U.S. cities as up to 5 million women worldwide marched for equality and against the election of Donald "Grab 'Em By the Pussy" Trump is being launched with support from a handful of powerful female-led business: New York-based women's publisher Bustle, Brooklyn customised clothing startup Bow & Drape, women-led mezcal company Yola Mezcal and the 3% Conference, which champions creative female talent and leadership through its events and online community" reports Mashable.
"We're in a critical moment for women's rights, with movements like #TimesUp and #MeToo inspiring women everywhere to take action," said Chief Creative Officer for Y&R North America, Leslie Sims, in a press statement.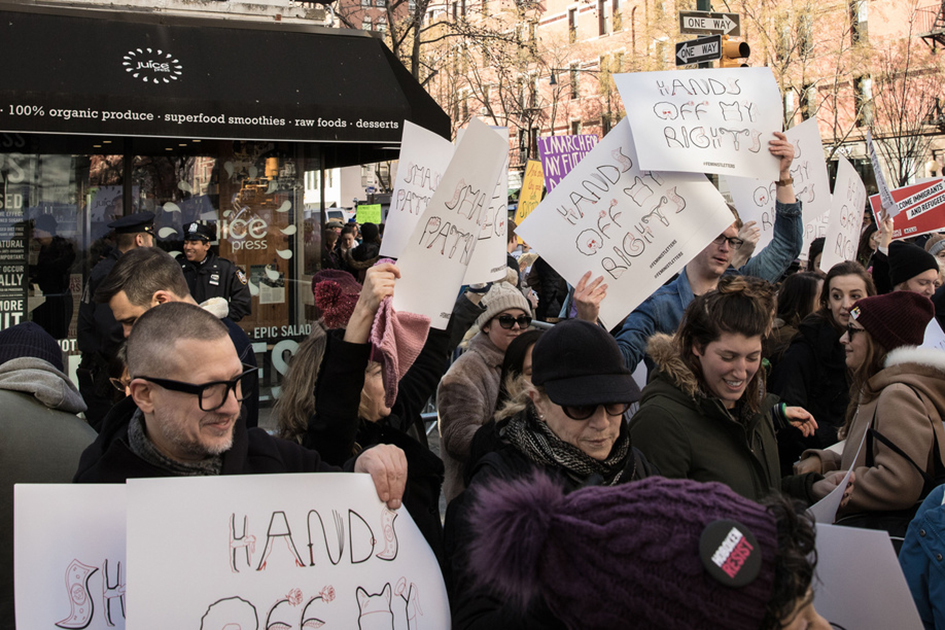 "The Feminist Letters gives activists a way to send a message in a font that really sends a message. There are so many organizations advocating for gender equality, and The Feminist Letters offers a shared language that encompasses all of these issues."
The Feminist Letters font turns ABCs into messages of advocacy as each letterform has been specifically envisioned with purpose, raising awareness around issues of equal pay, reproductive rights, women's health, women in politics, and campus assault laws.
Smart and to the point, this downloadable typeface can be explored through an interactive website that offers insight into each letter's social message.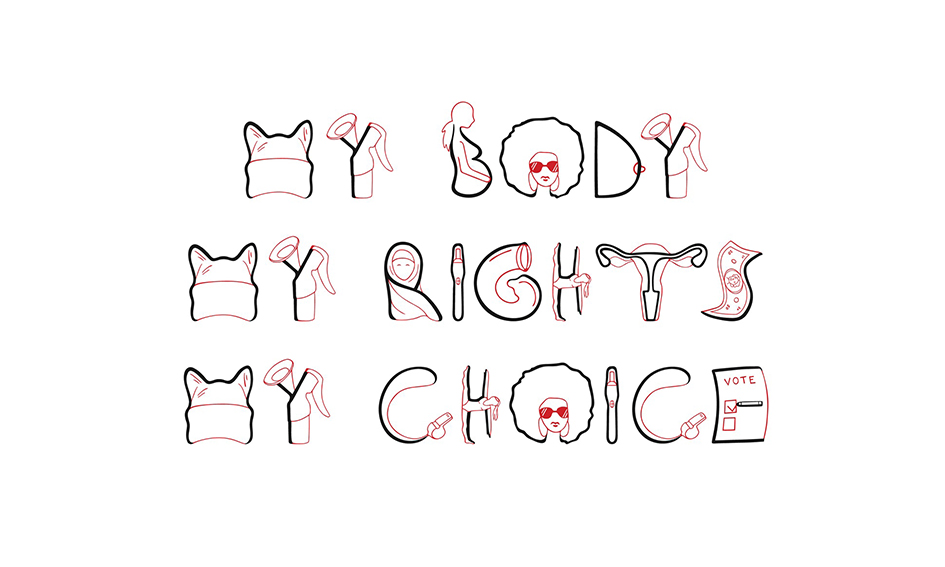 "When it comes to political activism, people make their voices heard through letters, emails, signs, spoken word, social posts," Sims tells Bustle.
"TFL creates a fundamental language centered on the values and issues driving today's feminist activism. We wanted to create a font that speaks as courageously as the voices we hear from women everywhere… We want to act as a megaphone and a unifier that makes feminist voices a little louder" she adds.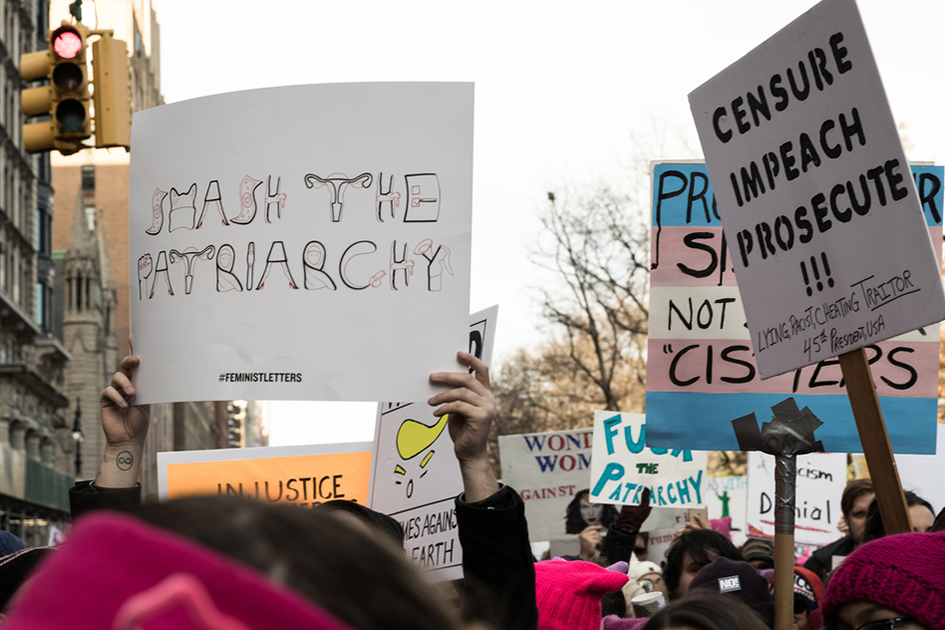 Planned Parenthood quickly endorsed the TFL's effect. "The Feminist Letters help us demand that our representatives fight for gender equity and stand with feminists on critical issues so entwined with our livelihoods, like sexual and reproductive health and rights, support for sexual assault survivors, equal pay, and getting more women elected to office," Laura McQuade, President and CEO, Planned Parenthood of New York City, said in a statement.
Feminism has its own font and the typographic revolution speaks volumes thanks to a font for all things equal.
Tags/ typography, inspiration, font, protest, mashable, donald trump, feminism, metoo, timesup, tech, feminist letters, equal rights, bustle, planned parenthood, young & rubican, advertising agency, advocacy