Anna Rügerin, the first female typographer ever
Typography is a particularly male-dominated craft -even today. Even in 2015, findings have shown that during TypeCon 52 men and 15 women talked about typography whereas at Typo Berlin 2015 the numbers were 61 men versus 15 women and at Typographics 2015 18 men and 8 women. I don't know what Anna Rügerin would say about that.
Anna Rügerin is considered to be the first female typographer to inscribe her name in the colophon of a book.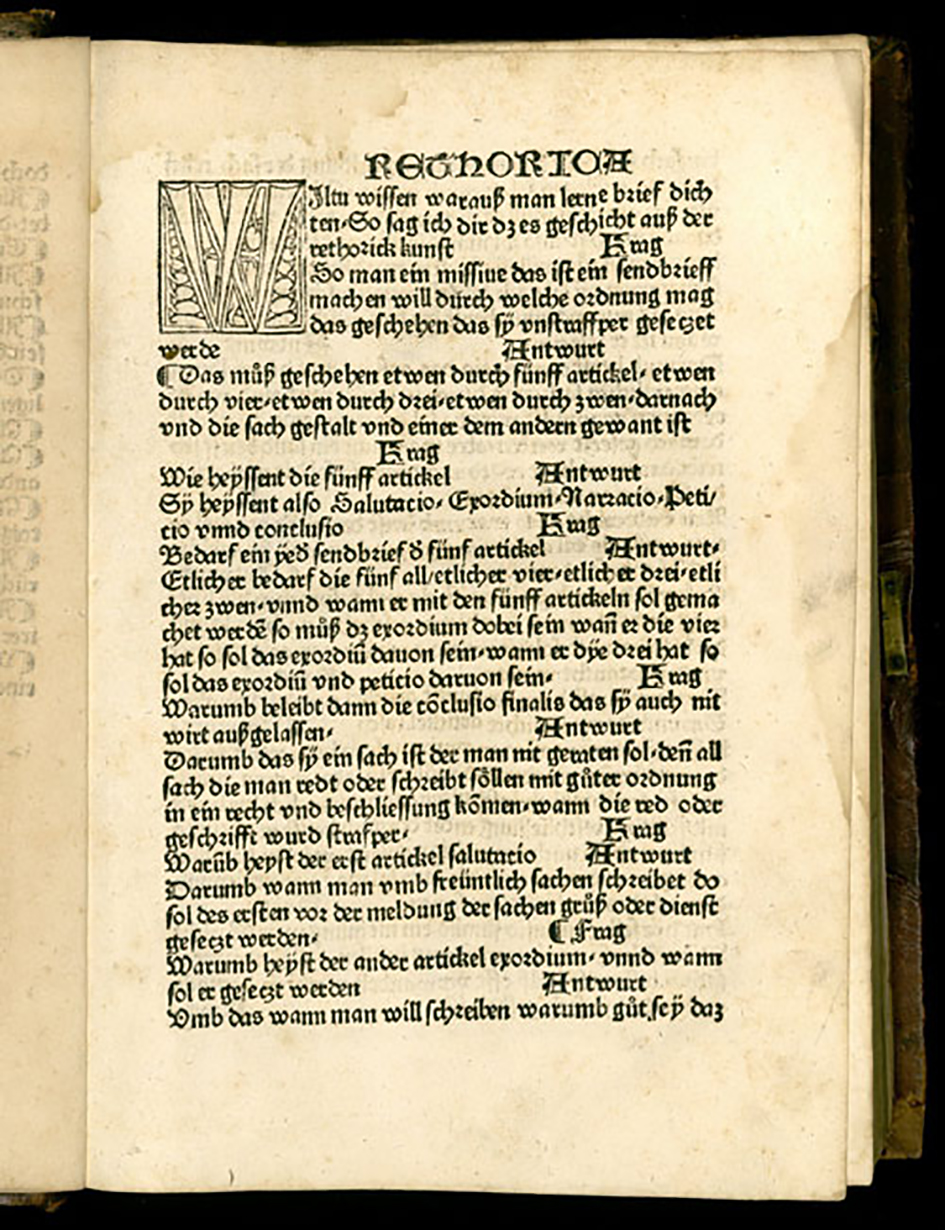 In 1484, almost six centuries ago, Rügerin printed two books in the in-folio format, in a press she owned in the city of Augsburg (Germany). Her work appeared less than twenty years after the arrival of the movable-type printing press in that city.
The first of Rügerin's known books is an edition of Eike of Repgow's compendium of customary law, the Sachsenspiegel, dated 22 June 1484.
The Sachsenspiegel, written in the 13th century, was the first major work of German prose. The catalogue "Beschreibung derjenigen bücher welch von erfindung der buchdruckerkunst bis M.d.xx ... gedruckt worden sind" by Georg Wolfgang Panzer details some of its characteristics.
The second book was an edition of the Formulare und deutsch rhetorica, a manual of instructions for the editing of official documents and of letters, printed on 29 July 1484.

These books were composed in the Gothic font 1:120G of Johann Schönsperger. Per researcher Sheila Edmunds Schönsperger is the brother of Anna Rügerin, as his mother, Barbara Traut Schönsperger, married the printer Johann Bämler as her second husband (probably in 1467 or 1468). This marriage, according to Edmunds, would have produced an extensive familial network devoted to the book trade in Augsburg. Anna Rügerin's husband, Thomas Rüger, jointly published books with Schönsperger in 1481 and 1482. Johann Schönsperger could have helped Anna Rügerin (who had inherited Rüger's press) to make her first printing so it's obvious printing was a family affair for the first female typographer of our times.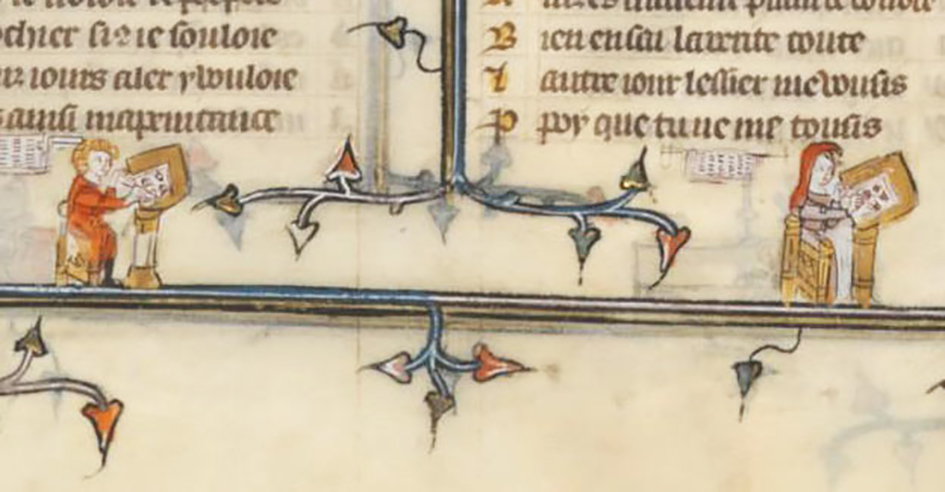 Fast forward to now, many have suggested that the male-dominated world of printing through the ages has resulted in today's gender problem of the industry.
"In the 19th century, women began to have access to university or college training[…] they were encouraged to focus on the learning of crafts such as weaving, textile painting, pottery, illustration[…] all occupations orientated towards the decorative" notes Sibylle Hagmann, type designer and founder of Kontour, who explored the issue in her 2005 essay for Visual Communication journal Non-existent design: women and the creation of type.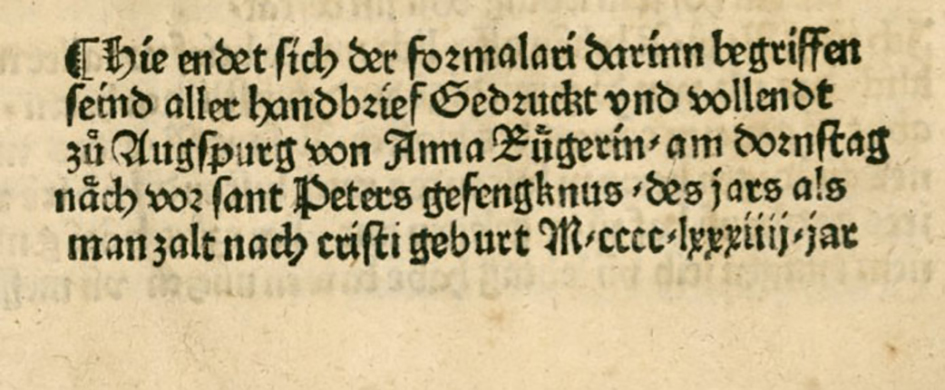 As Eye on Design notes "design activists have addressed the lack of equality in the type industry before; in the 90s, the WD+RU (Women's Design Research Unit) highlighted the issue through the development of typeface Pussy Galore".
The Women's Design + Research Unit (WD+RU) was founded in 1994 with the intent of raising awareness about women working in the field of visual communication and design education.
WD+RU's focus has gradually changed more towards encompassing general social responsibility rather than just focusing on 'women's issues', but all projects are underpinned by a core feminist philosophy and approach.
In the fifteenth century Rügerin broke the barrier and became the first woman in typography as we know it. In the 21st century women are still a minority in the art of letterforms. Let's celebrate International Women's Day by bringing gender equality to the non-gender art of type with a conversation that is long overdue.
Words by Loukas Karnis
Tags/ typography, Origins, Gothic, International Women's Day, letterforms, TypeCon 52, Typo Berlin 2015, Anna Rügerin, Sachsenspiegel, Georg Wolfgang Panzer, Pussy Galore, WD+RU, Sibylle Hagmann, Kontour, Formulare und deutsch rhetorica, Johann Schönsperger