"Stranger format": an ode to the retro branding of our VHS memories
Ka chunk". The sound of inserting and eventually ejecting a VHS tape is the sound of memories. At least for all those who grew up in the 80s, before DVD and Blu-Ray uprising in the home-entertainment realm. VHS shaped our culture and our times. VHS almost certainly shaped the entertainment industry as well. In the words of Matt Duffer, one of the two brothers that created Stranger Things, this ultra hyped ode to the eighties: "So many of our greatest moviegoing experiences were actually experienced in our house, on VHS. These were the films that were on our shelves, that we would watch. When you're a kid, you don't watch a movie one time. You watch it 10, 20 times. These were the movies we grew up on. It became a part of us." He speaks from the heart. VHS is a part of a generation and the nostalgia for this medium is thriving.
Video allowed for the wide distribution of films that enjoyed little screen time at the cinema and became the format through which cheap productions could recuperate their funding. The packaging and the design of those tapes is so retro it hurts. Bold and sturdy, VHS tapes are obsolete, therefore precious for many.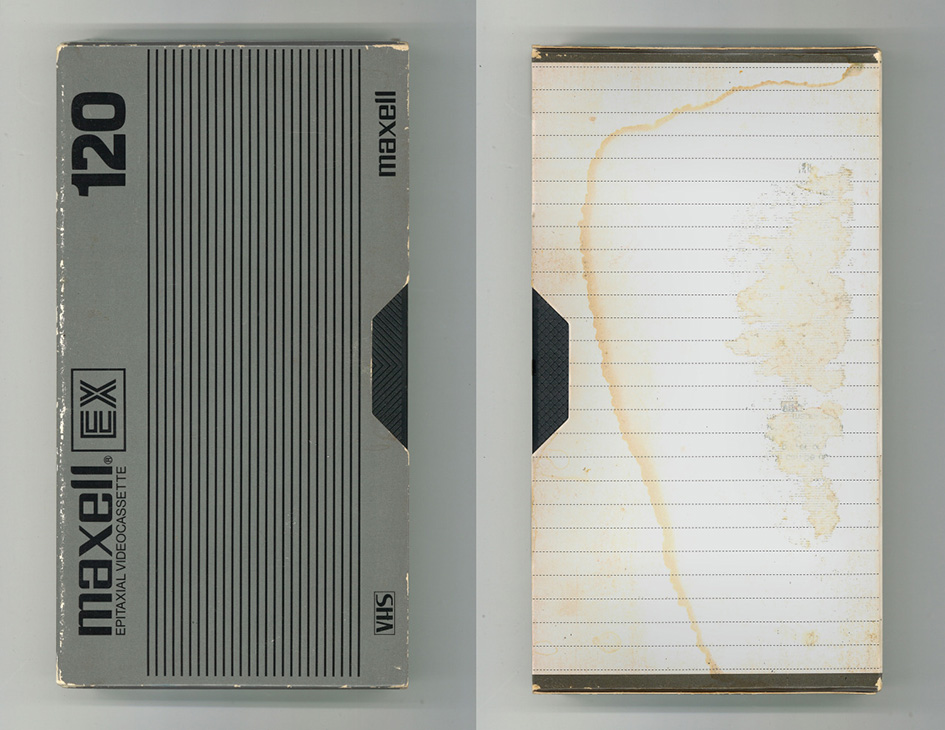 "October 2008 was, all told, a tough month. The UK financial sector almost collapsed; global stock exchanges hit record lows; and, most alarming of all, JVC announced that it had retired the VCR player. Thus ended the imperial reign of VHS – unassailable in the 1980s and 1990s, until DVDs gatecrashed the party" wrote Guardian's Joseph Morpurgo on this "home-entertainment goliath" of our childhood that reminds to many the times when we were small and curious.
Morpungo is not the only artist who is taking inspiration by this "walking-dead" format. "Ross Sutherland's theatre piece Standby For Tape Back-Up uses looped home video as a means of connecting with his dead grandfather; mash-up artist VHS Head builds sonic collages out of shredded video soundtracks; James Ferraro's head-spinning Rapture Adrenaline is one of many VHS transmissions from the US underground; and electronic music act Boards Of Canada – veterans of this sort of wheeze – have built a massive cult following by playing with mildewy textures and crackle'n'hum" writes Morpurgo. "VHS might be dead but that doesn't mean you can't have fun channelling the ghosts locked inside these chunky black oblongs" he adds.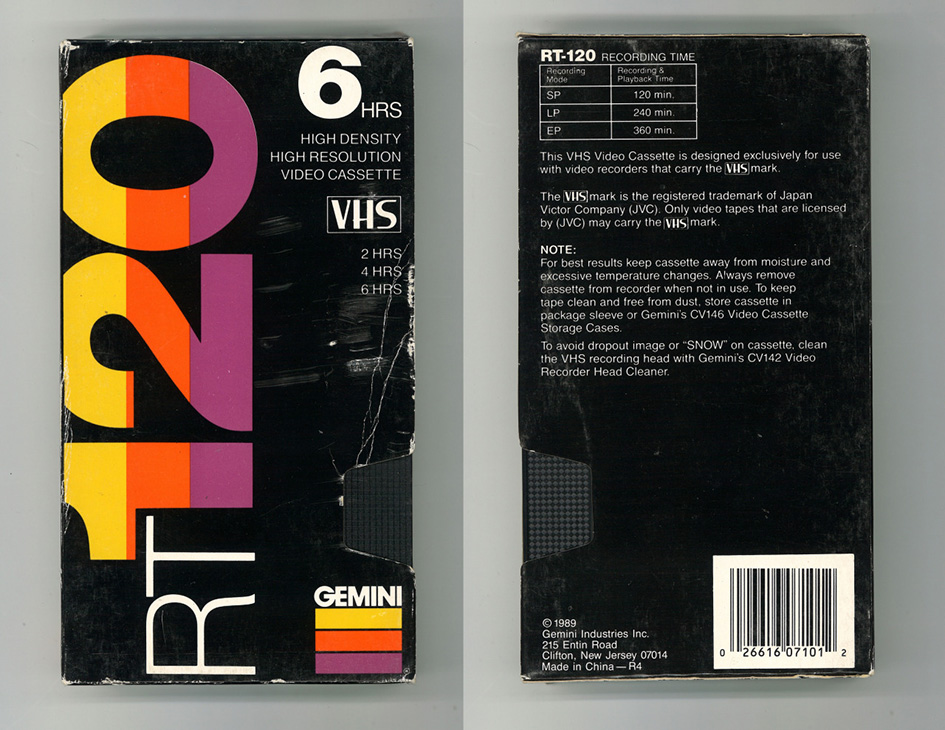 Yet, ten years after the last major Hollywood release on the format – David Cronenberg's A History Of Violence back in 2006 – a movement to protect and preserve the obsolete format has begun. Yale University added a collection of 2,700 tapes to its library, to stand alongside Egyptian papyri and Lewis & Clarke expedition papers and this move was a delight for Josh Johnson, director of Rewind This!, a documentary about VHS collection and preservation.
"It's a small step, but it's really the first time we've seen a step like this taken by an established and respectable organisation. There is no organised archival effort for preserving this material. In most cases, it's not being done at all. My hope is that the news will motivate other universities and other organisations to do the same thing" he told The Telegraph. By some estimates as many as 50% of films available on VHS have not ever been released on DVD, and lots more cover art – some hand-drawn, some lurid, but all emblematic of an era – risks being lost forever reports Helen O'Hara.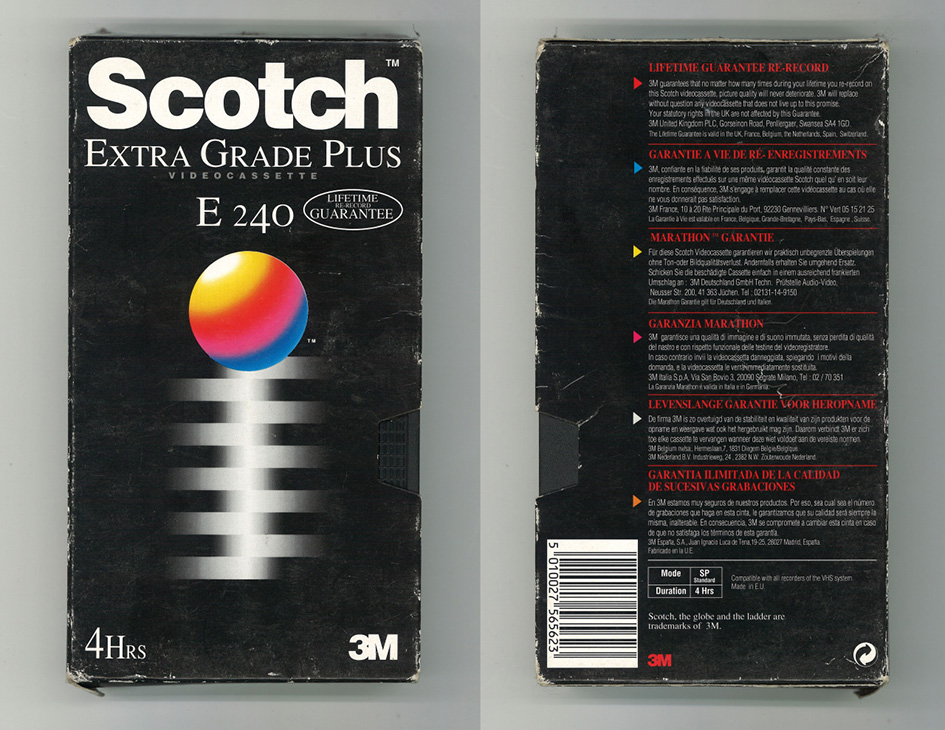 Unfortunately VHS will not become the new vinyl (after all it wasn't the best quality format even in its heyday with Betamax being better) but if you are willing to take a trip down memory lane enter.
Vault of VHS, the tumblr dedicated to the design of retail VHS packaging, for both home & pre-recorded tapes. There you will find more than one reason to feel grateful for this format that democratised film viewing.
"VHS will never die" claim the hardcore fans and collectors of the medium. This sounds like a horror movie straight from the eighties and we approve. "Ka chunk".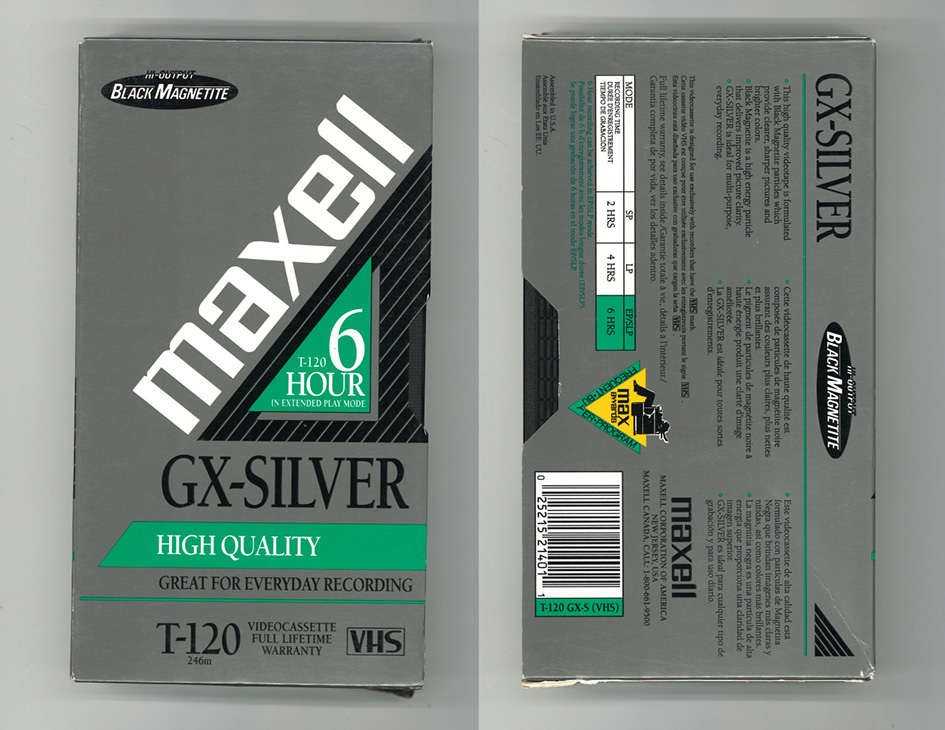 Telegraph's 5 great films only available to own on VHS:
SubUrbia (1997). Richard Linklater's misanthropic comedy about disaffected teens is director's only film not to be released on DVD.
The Decline of Western Civilisation Part 2 - The Metal Years (1988). Very funny all-star rock documentary, finally getting a DVD release in June.
Diary of a Mad Housewife (1970). Carrie Snodgrass was Oscar-nominated for her portrayal of woman trapped in a loveless marriage. VHS copies are rare.
Meat Loaf: To Hell and Back (2000). A predictably overblown rock biopic, starring the singer himself in the title role.
The Last Roman (1968). Even its dazzling cast - Laurence Harvey, Honor Blackman, Orson Welles - couldn't secure this lavish historical drama a DVD release.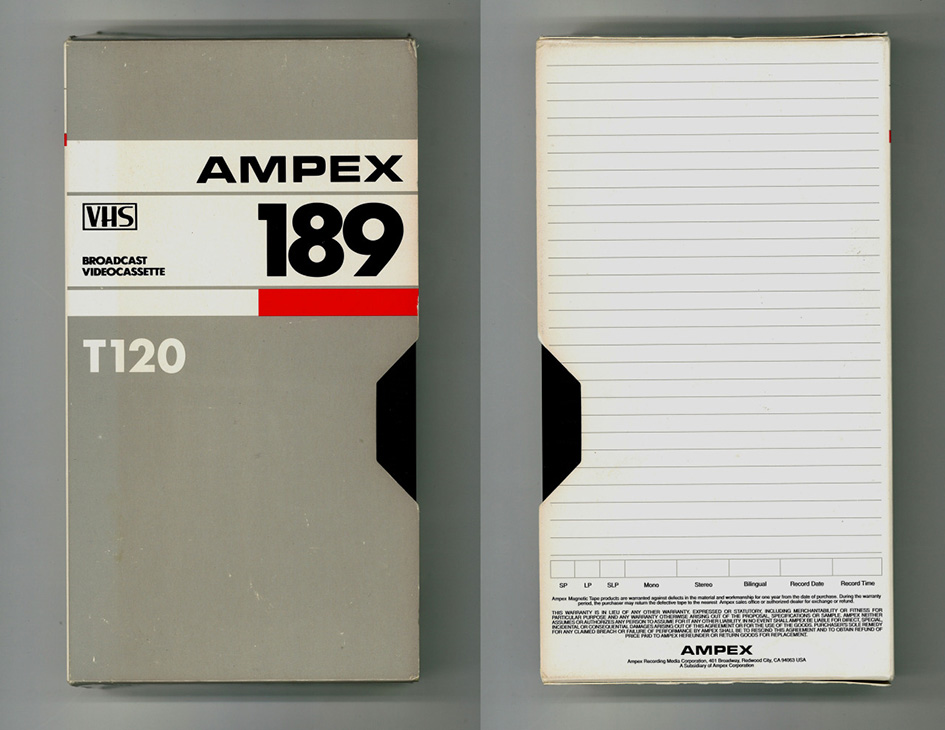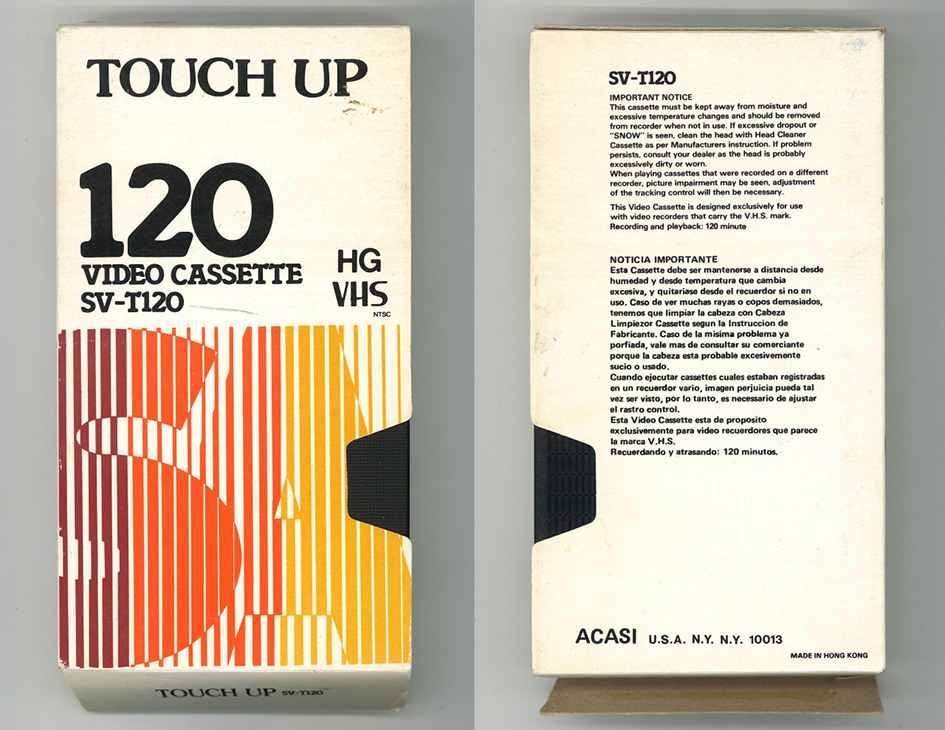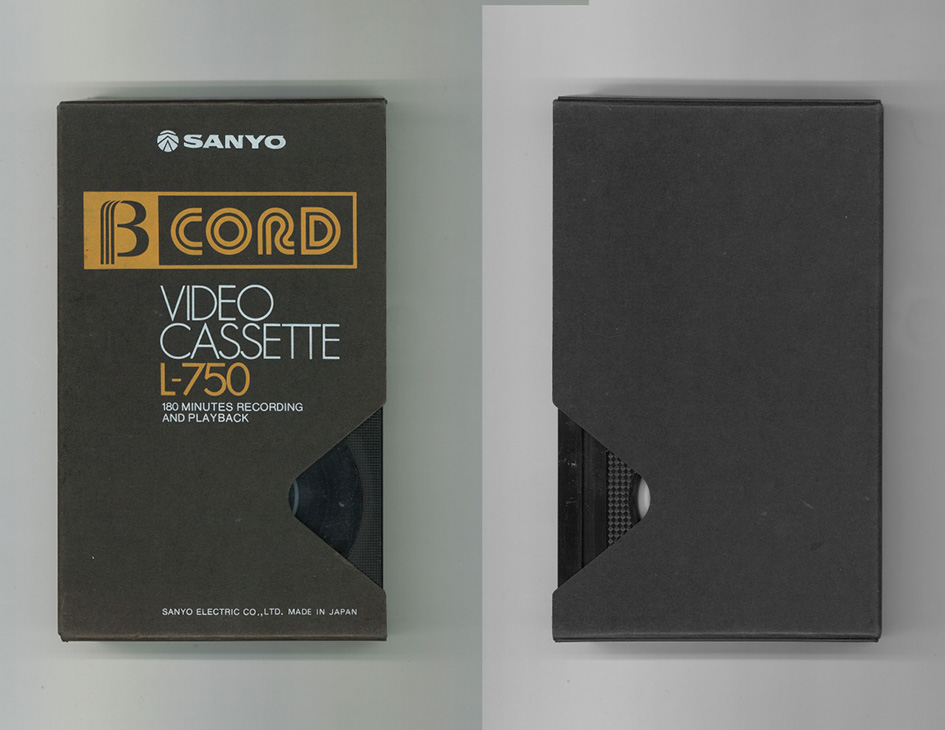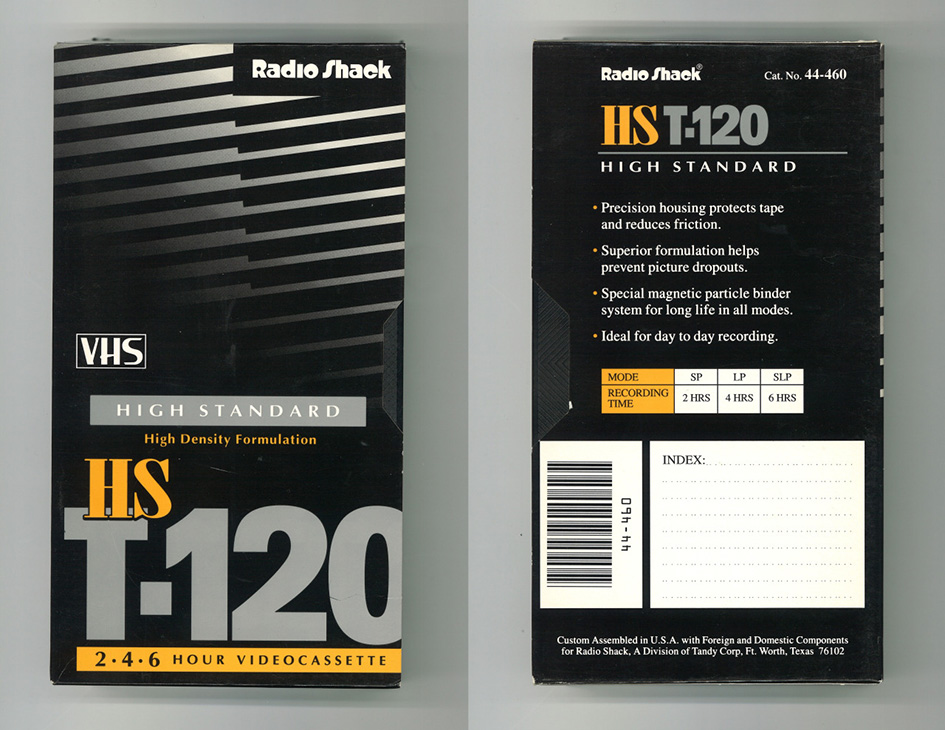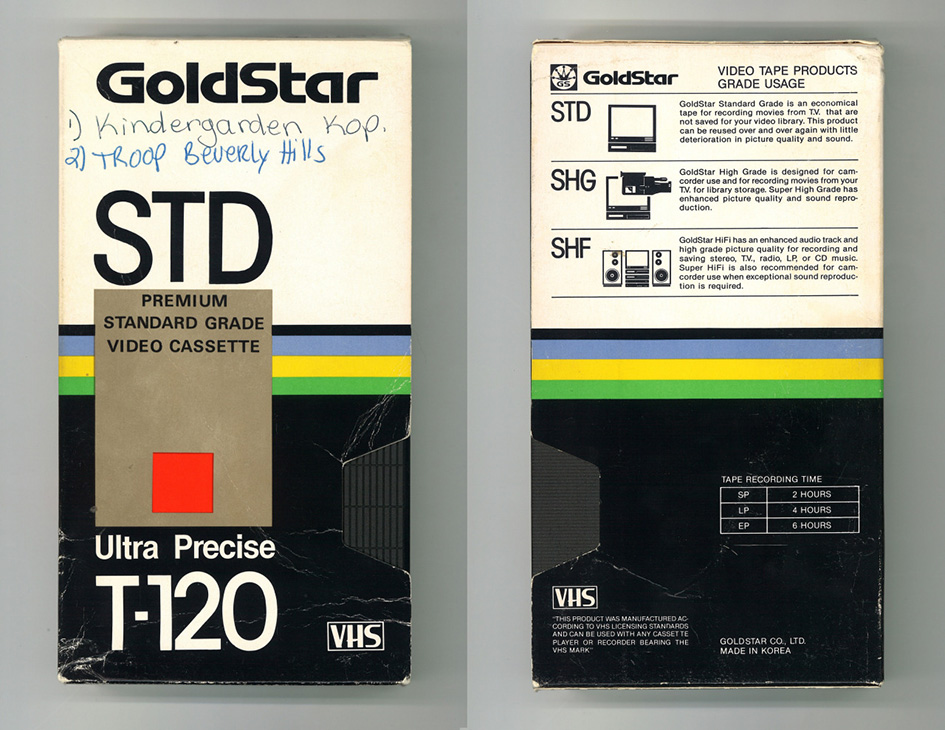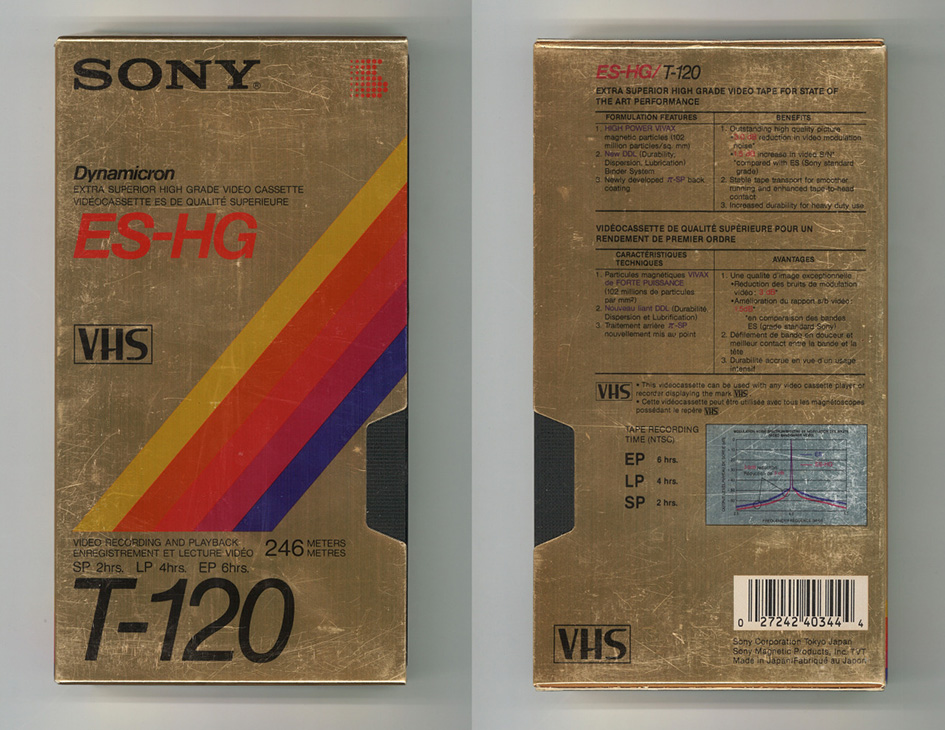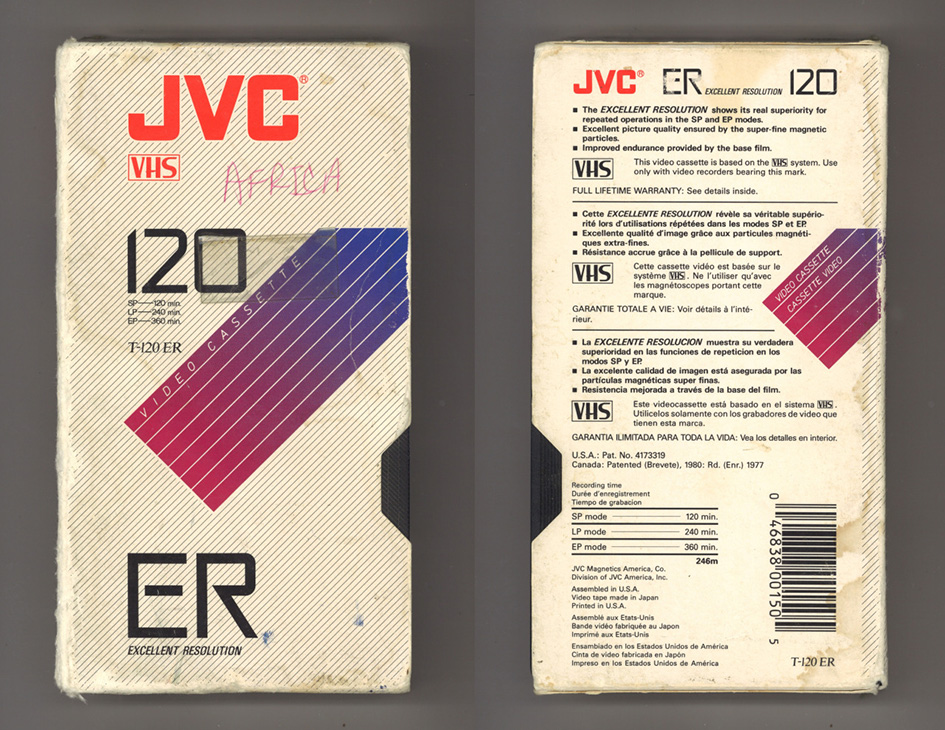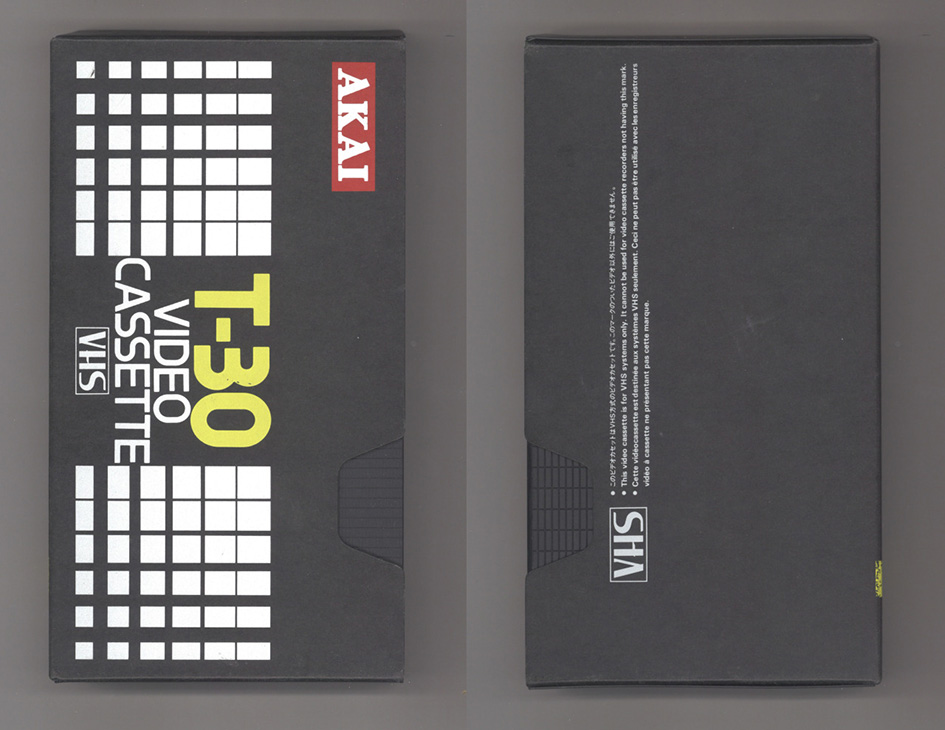 Tags/ design, origins, branding, retro, packaging, stranger things, matt duffer, nostalgia, eighties, vhs, vhs tape, jvc, morpungo, david cronenberg, josh johnson