Slanted #29 pays tribute to Finland's hot & sweaty design scene
Finland—though a small country judging by its population of 5.5 million inhabitants and population density of 18 inhabitants per square kilometer (the lowest in the EU)—boasts many superlatives: there are more saunas than cars; it has the most heavy metal bands per capita; any Finnish noun can have over 200 different forms; Finns are the most avid readers of books and newspapers globally and world leaders in the use of libraries… The list goes on forever. In the summer of 2016 the Slanted editors embarked on their trip to Helsinki to take a close-up look at the contemporary design scene there. What they found was a rich creative community with a deeply rooted culture – people who do much more than just love design, they live it" writes Slanted of their newest addition to the ever expanding series of the global design scene.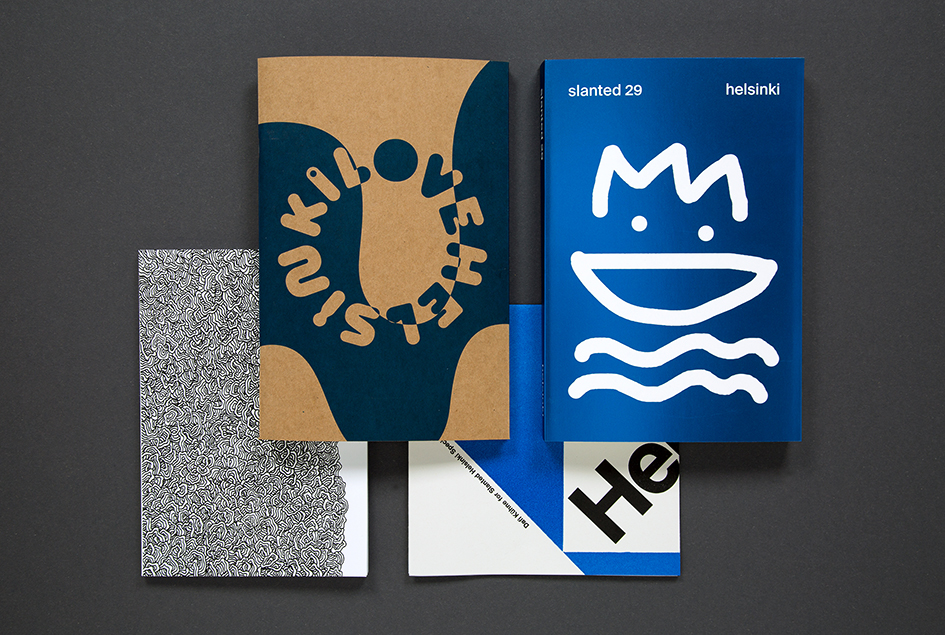 Featuring legends such as Erik Bruun to young, wild creatives who are creating exciting voices in their own right Slanted #29 is filled with eell known figures from Helsinki's contemporary design scene such as Jesse Auersalo, Bond Agency, Double Happiness, GRMMXI, Helsinki Type Studio, Kokoro & Moi, Kuudes, Linda Linko, Martin Martonen, N2, Tino Nyman, Prakt Design Agency, Schick Toikka, Tsto, and Werklig. Illustrations, photography, interviews and essays complement the issue thematically whilst Slanted provides a deeper look at their opinions and views through video interviews that can be watched online on the site's video platform (www.slanted.de/helsinki). In addition the booklet "Contemporary Typefaces" - a regular feature of Slanted Magazine presenting an editorial selection of recently published international high-quality typefaces - features Finnish typefaces, such as Brummell (Panos Vassiliou / Parachute) and Zeitung (Akiem Helmling, Bas Jacobs, Sami Körtemäki / Underware).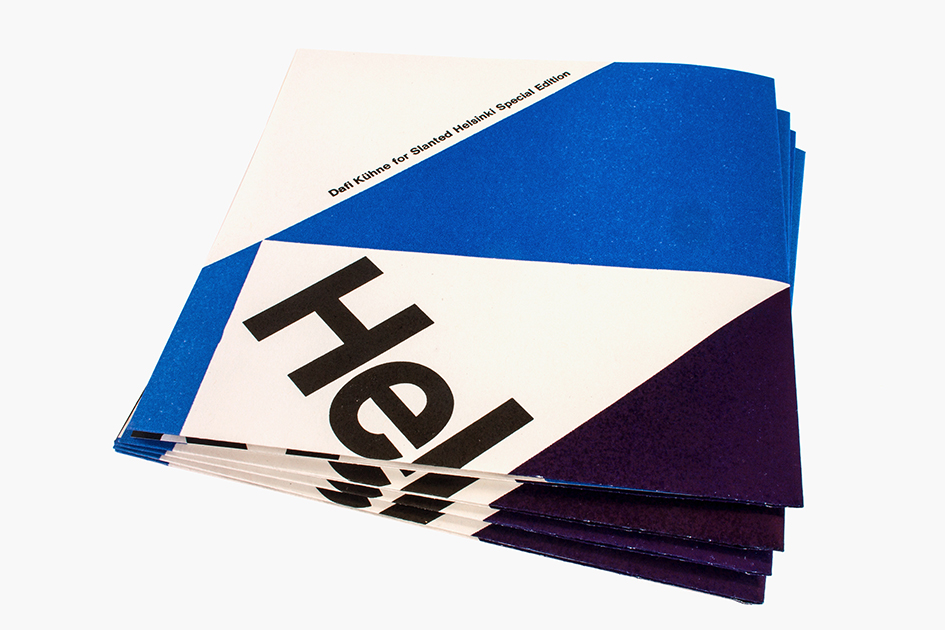 To top it off there is a limited special edition available, consisting of a folded poster, designed by Dafi Kühne, a notebook alongside a free custom typeface called Suomi Primeval, which references the great Finnish designer Eero Aarnio's work, and an art book by visual artist Aleksi "xbstrxct" Koivusalo.

Enter the Finnish typographic realm here.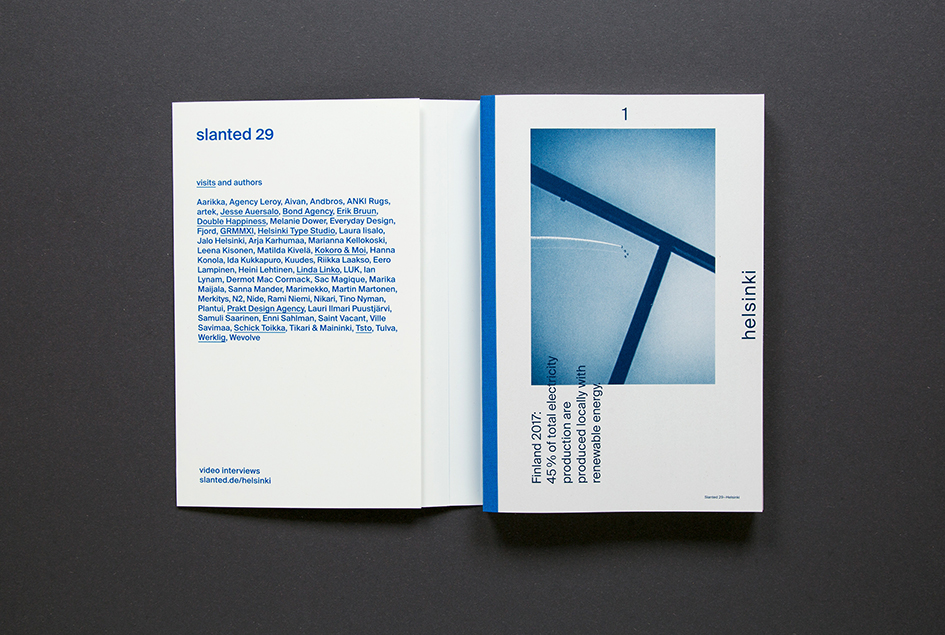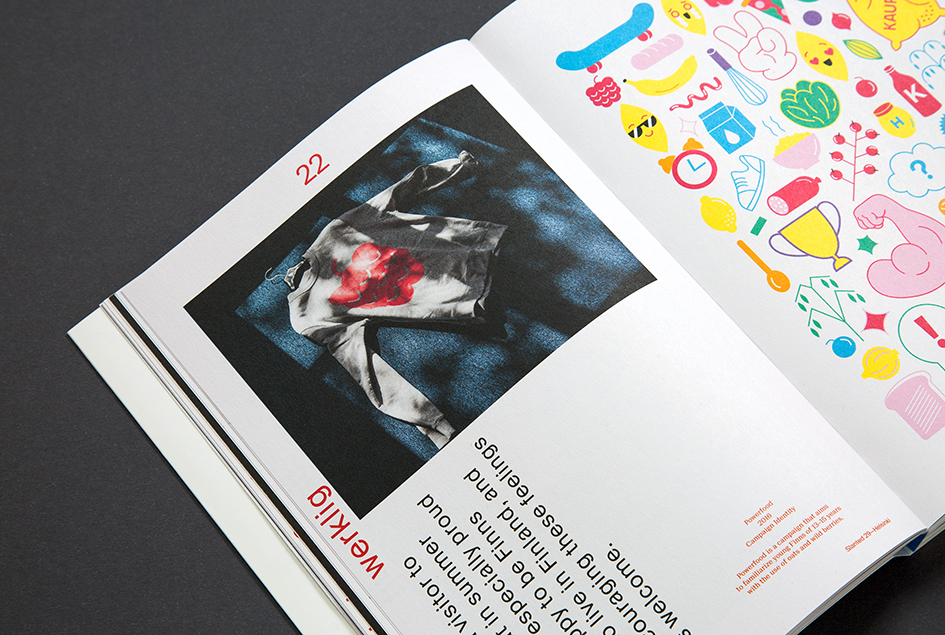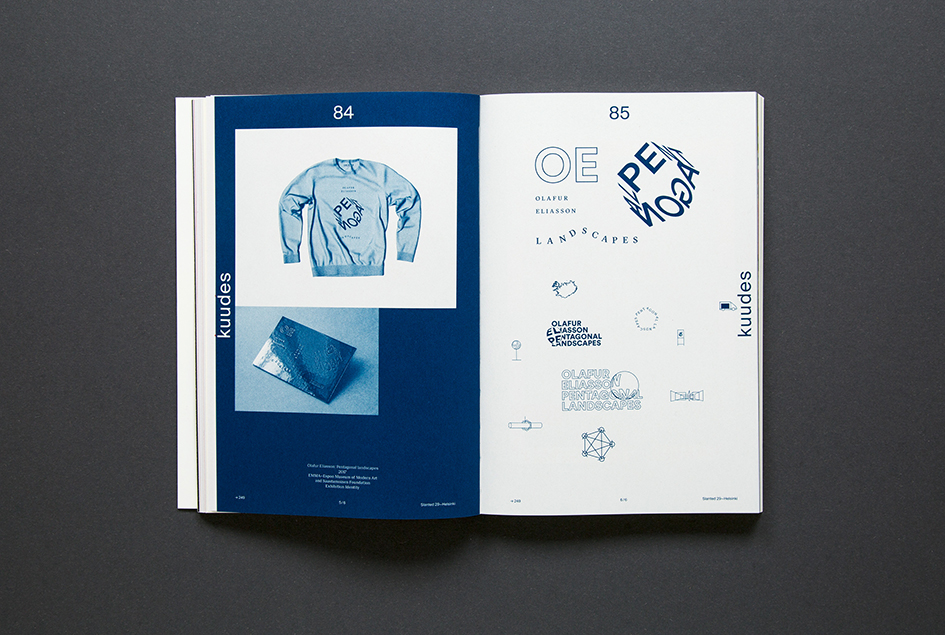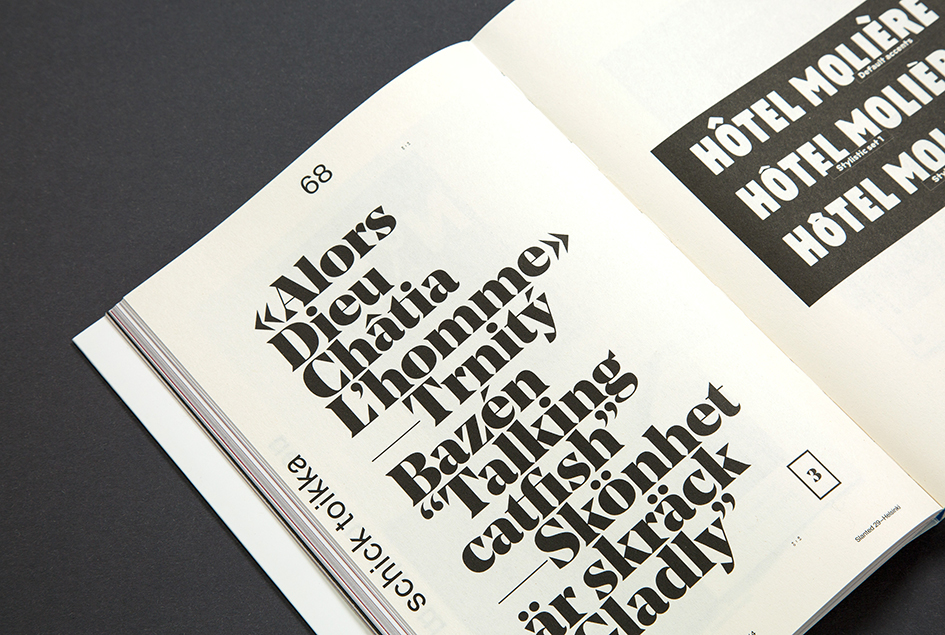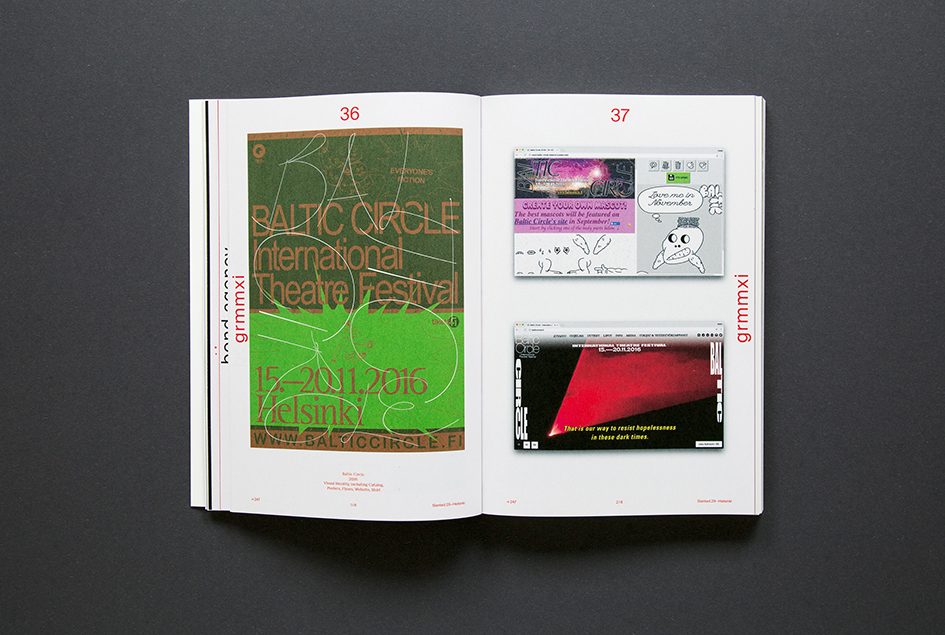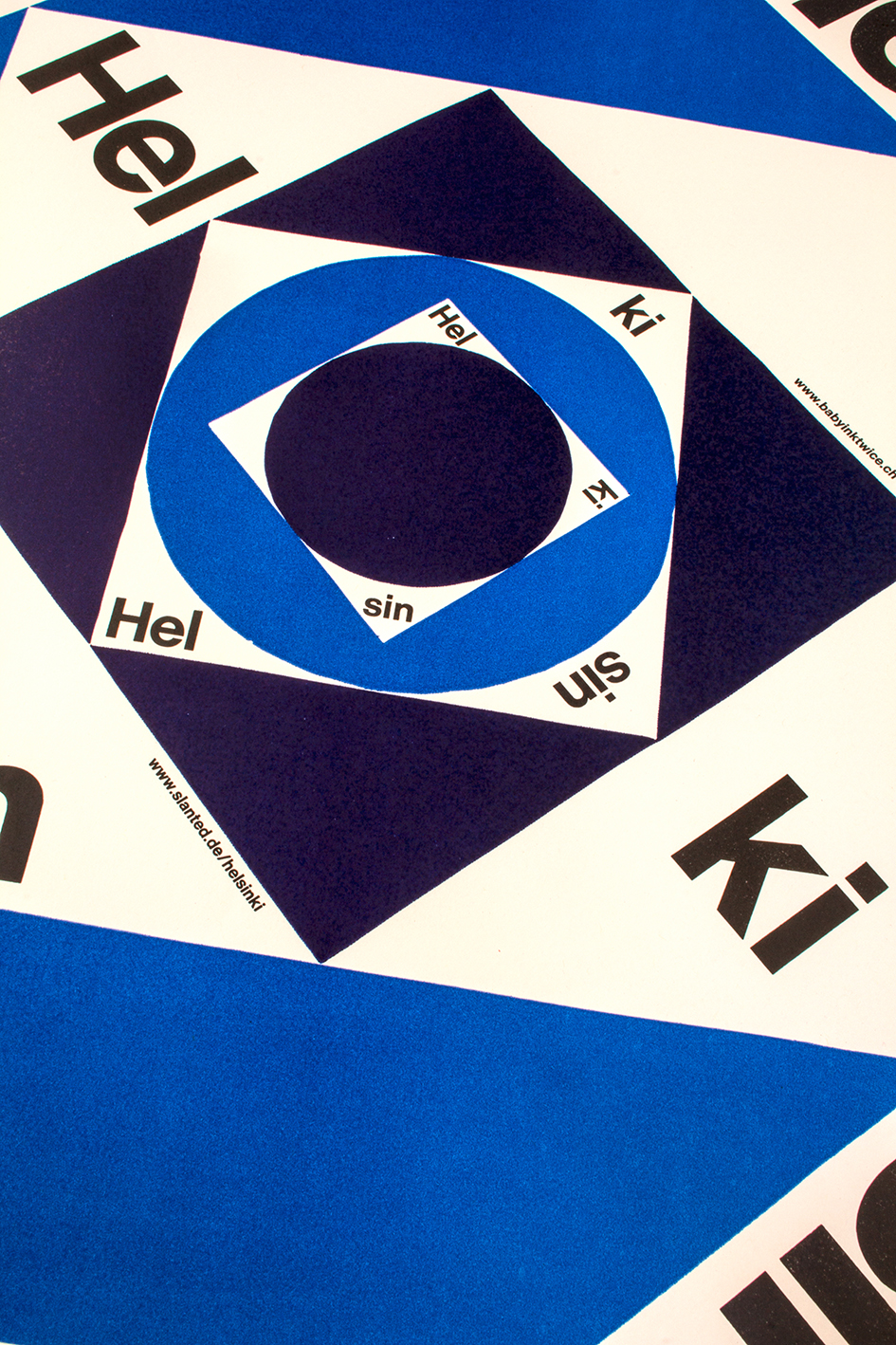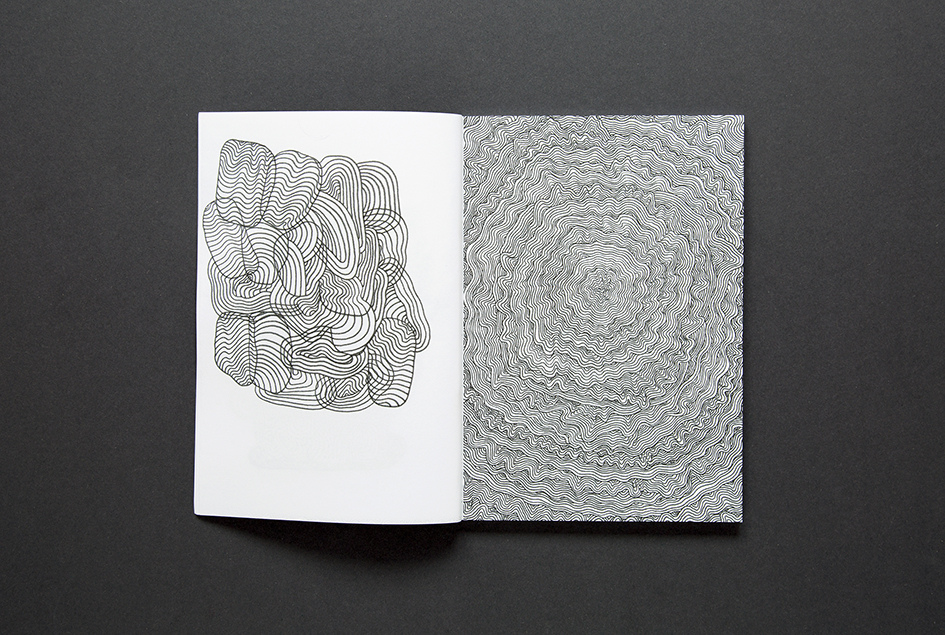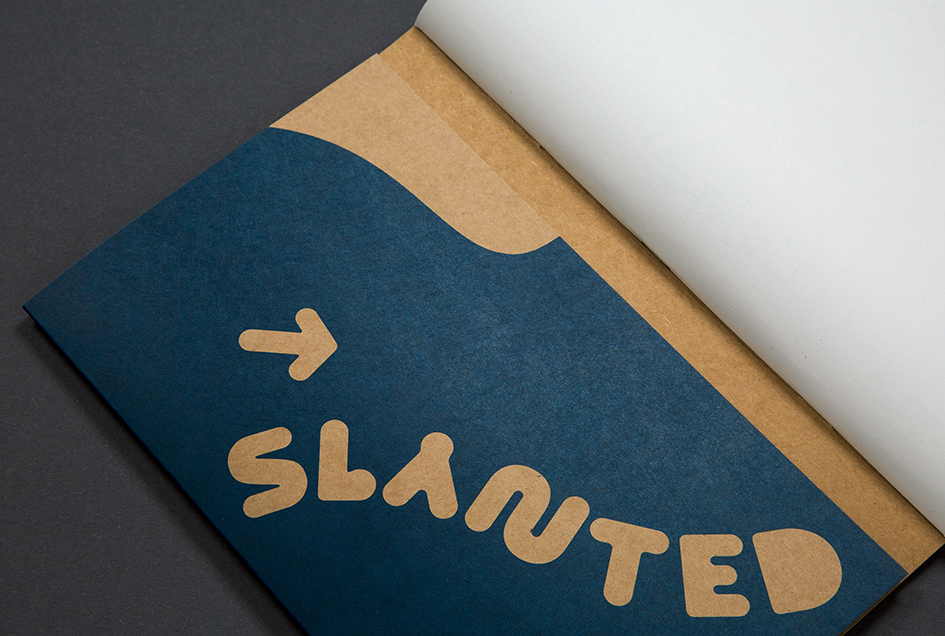 Tags/ inspiration, graphic design, photography, poster, slanted, custom typeface, illustrations, interviews, helsinki, contemporary typefaces, high-quality typefaces, limited special edition, art book