Poster House is the reason to celebrate 2019 for good
When I was twelve years old, my family friend Michael brought me to the commercial print shop he ran in downtown Baltimore to spend the day with him and see how all the presses worked" notes Val Crosswhite, the President of Poster House, Manhattan's first shrine of the art of the poster. In her introductory note, Crosswhite writes her love for the intimacy of the poster. A personal art form which stands alive and kicking through the ages.
"Of all the posters Michael brought back from the shop for me over the years, my favorite was an advertisement for the Big Apple Circus, which toured to Baltimore's Inner Harbor. A baby elephant balances on a beach ball next to hand-drawn script that reads: "Our elephants are close enough to steal your popcorn!" As a kid, I thought that was hilarious. The poster came with me to college, where I wrote a paper on its brilliant designer, Ivan Chermayeff, for a course on the history of graphic design. And it hangs in my kitchen today, where it charms my three-year-old son who can start the process all over again. For me, it just happens to embody a perfect synthesis of my past, my present, and my future, and when I think about the essential poster, this one is the image that will always come to mind" writes Crosswhite.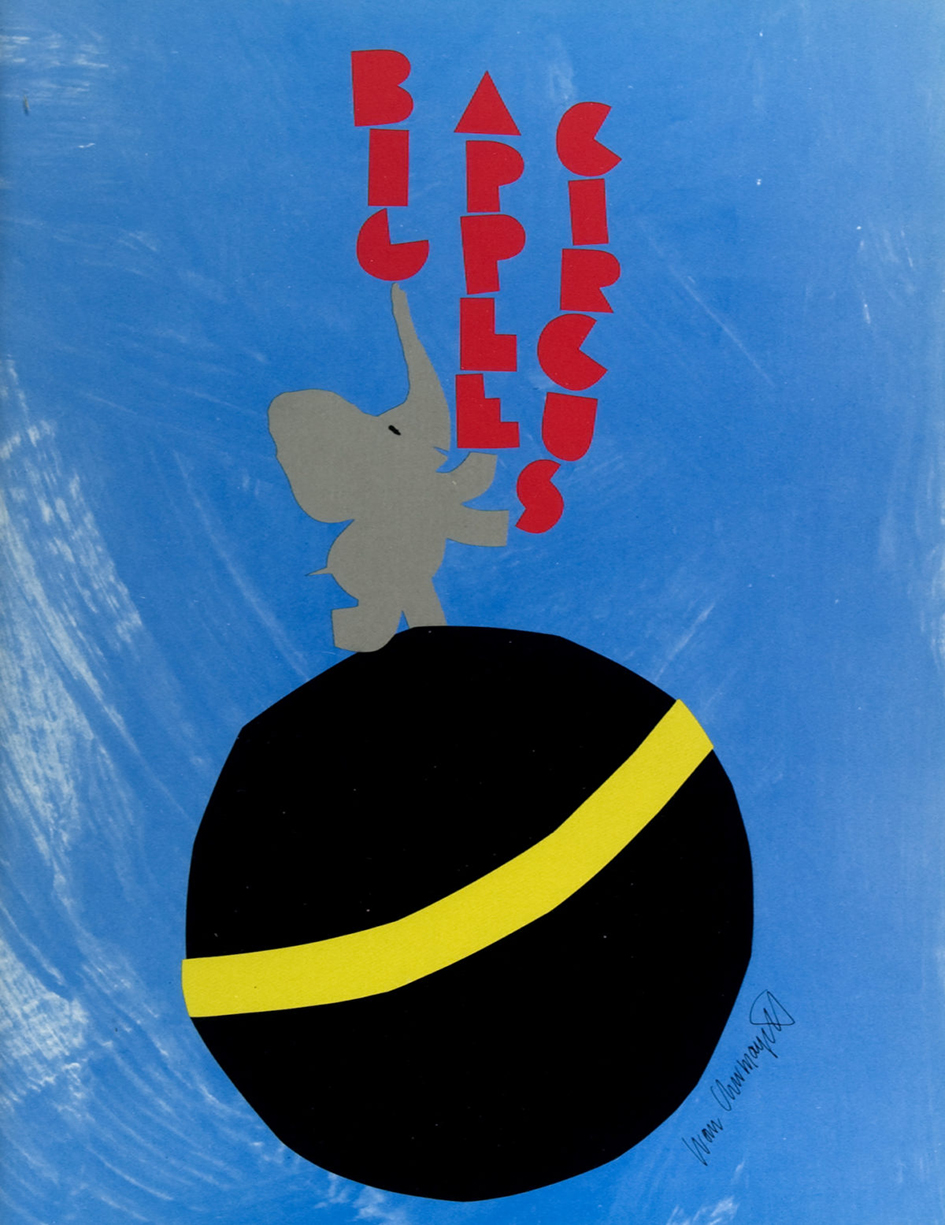 Image: posterhouse.org
"My experience is specific, but it's not so unusual—posters are astonishingly personal. As we have been working over these past two years to start a museum for posters, we constantly encounter this type of personal connection to the form. Everyone seems to have had a poster that hung on their bedroom wall that spoke to their earliest and most passionate interests, or remembers a movie poster that gripped their imagination, or a political poster that woke them up to a cause. Or made them realize they wanted to become a graphic designer, as we have come to understand the primacy that posters have in the creative minds of those who love and make design. There's an immediacy and a democracy to posters—they speak to everyone. And yet, there is an intimacy, too, a private conversation happening at the same time that makes posters so easy to enjoy and to love. As we envision the experience of coming to Poster House, fostering and building on that personal connection is an approach that excites us about the project over and over again" she adds.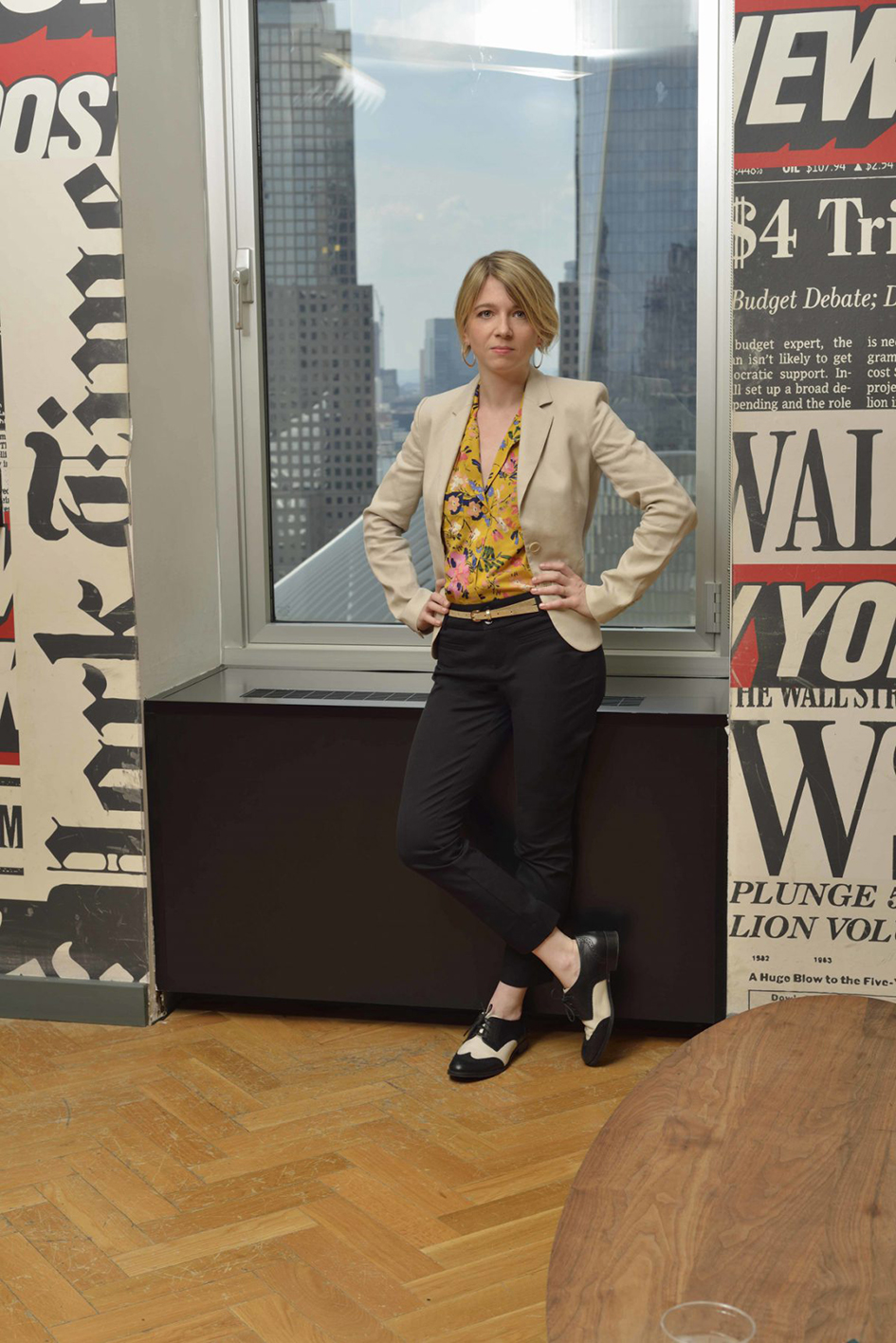 Image: posterhouse.org
Poster House is a brand new museum opening in 2019 in Manhattan that is dedicated to presenting the impact, culture, and design of posters, both as historical documents and methods of contemporary visual communication.
Through temporary exhibitions, a growing permanent collection, and educational events, Poster House explores the enormous impact of posters on society and culture, and how they continue to influence human behavior in the 21st Century.
As the first museum in the United States specially devoted to global history of posters, PH aims to provide a space for inquiry for all those in the New York City area and beyond who are interested in design, advertising, and public interventions, with an aim of improving design literacy among the general public.
"Born out of the consumerist fervor of the Industrial Revolution, posters have a long history as a bridge between the worlds of art and design. They have been used to sell goods, advertise spectacles, promulgate propaganda, and incite revolutions; in all these capacities, posters alternately reflect and guide social concerns of the day. Poster House aims to draw out hidden histories of poster art, map their continued role in today's media landscape, and encourage future design as the medium is reclaimed and reworked by successive generations in order to communicate quickly, effectively, and seductively to an audience constantly on the move" notes the museum.
Recently Poster House unveiled the plans for its permanent home. Designed by LTL Architects, the space is slated to open early in 2019, and will host lively, rotating exhibitions of international posters from all time periods and cultures, exploring how this ephemeral medium came to become the people's art.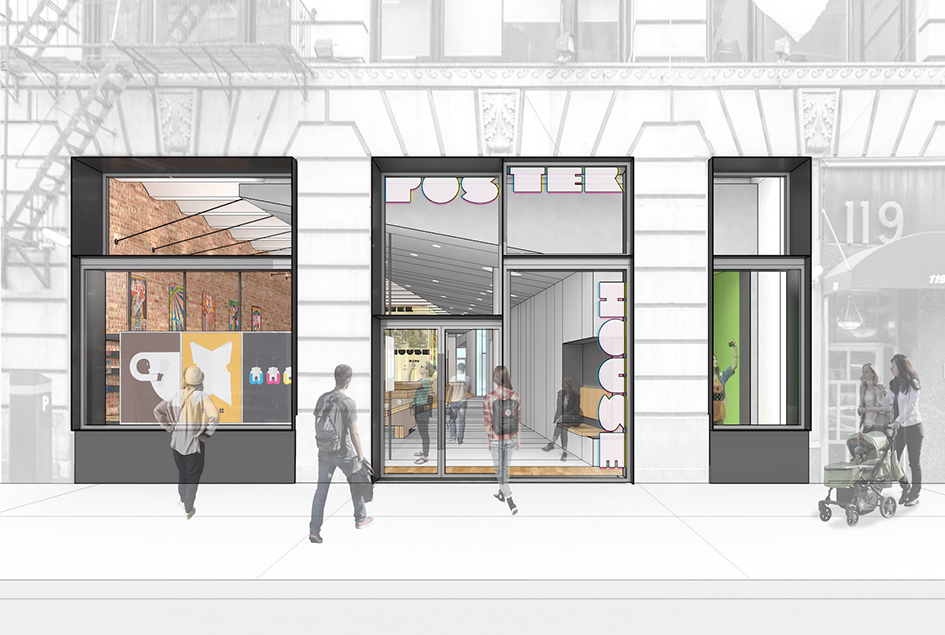 Approximately 15,000 sq. ft. in total, the through-block museum will encompass both the street level and cellar of 119 W. 23rd St., and will feature two exhibition spaces for rotating exhibitions, a cafe, a children's area, climate-controlled storage, an educational workshop, gift shop, interactive features, and offices.
"We look forward to exploring the world through posters, which have always prioritized direct communication with audiences through the beauty of design." said Poster House Director Julia Knight.
"The space reflects that, drawing visitors to the exhibition areas while maintaining a street-like vibe. We'll be able to celebrate posters as works of exceptional art and design, and maintain a sense of their natural, public context."
The design of the new permanent home responds to both the uniqueness of Poster House, as the only institution in the country dedicated to the global history and impact posters, and the exceptional urban conditions of its site in the Flatiron district, home to so many advertising agencies, printers, and designers.
"Our hope is that this new, permanent home will become an integral part of the neighborhood, and New York's cultural scene more generally," said Poster House President Valerie Crosswhite. "We can't wait to share this dynamic space with our visitors, whether they're families, neighbors, design aficionados, or just passing by."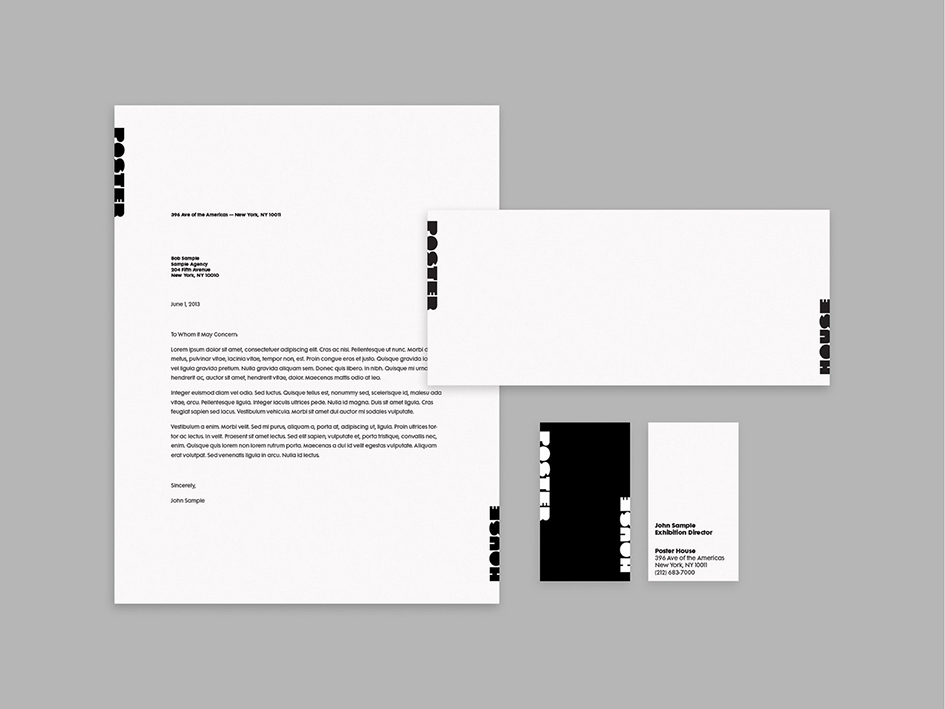 On top of it all, Pentagram has created a dynamic identity for Poster House that treats the name as a moveable frame that immediately announces the content at hand. Set in a custom typeface, the two words of the name are placed along the edges of collateral and promotional materials, where they set off images and information and signal they are part of the Poster House programming, exhibitions or collection.
The words are trimmed along their top or bottom, playing with the edges to suggest the layering of sniped posters or the crop of a full-bleed design.
Poster House is being guided by an advisory board that includes, among others, Pentagram's own Paula Scher; the design critic, author and educator Steven Heller; Ellen Lupton, curator of contemporary design at Cooper Hewitt; Nicholas Lowry, president of Swann Galleries; and Alexander Tochilovsky, curator of the Herb Lubalin Study Center of Design and Typography at Cooper Union.
Set to become the obvious reason to celebrate 2019 as the year of the poster, Poster House is ready to inspire and educate us all. Cheers to that!
Explore more here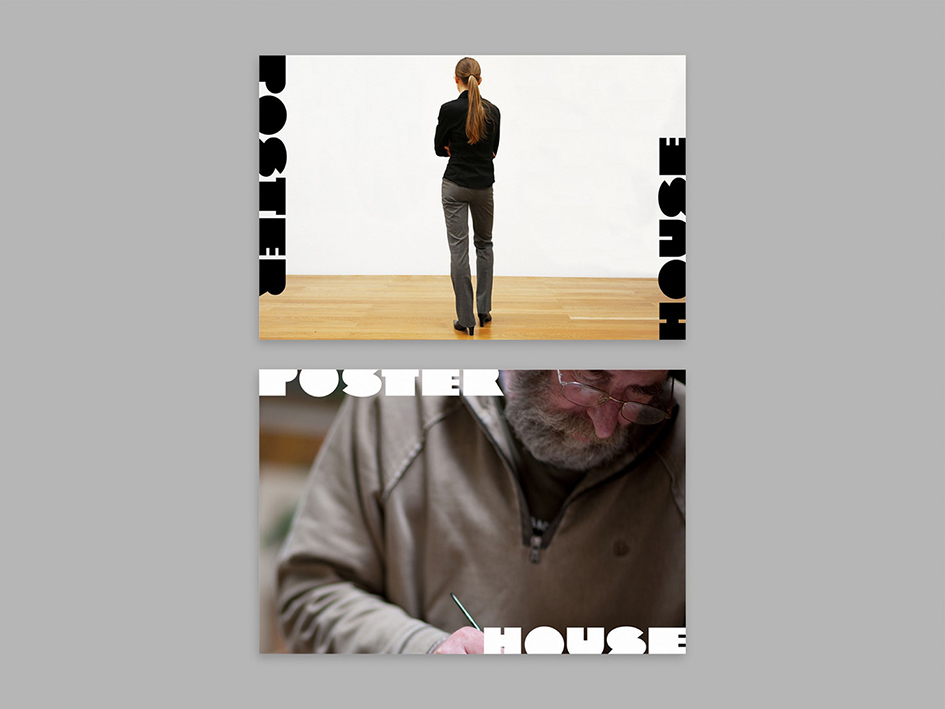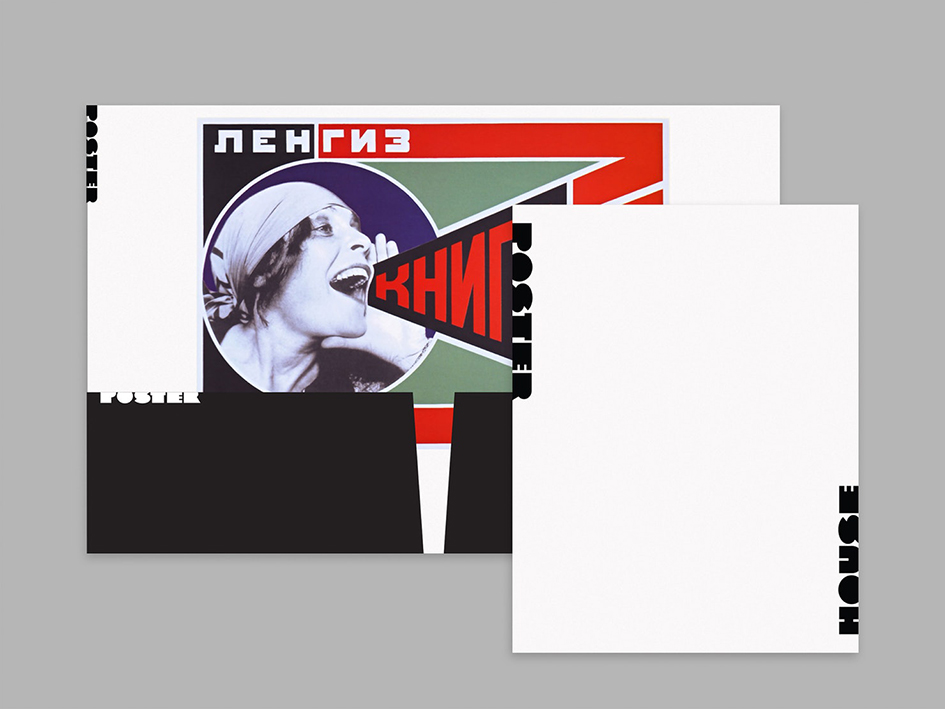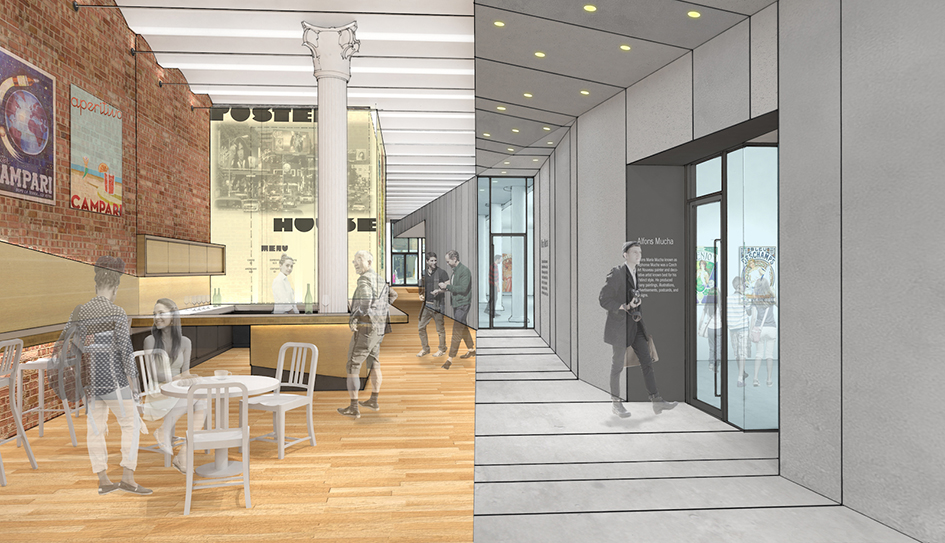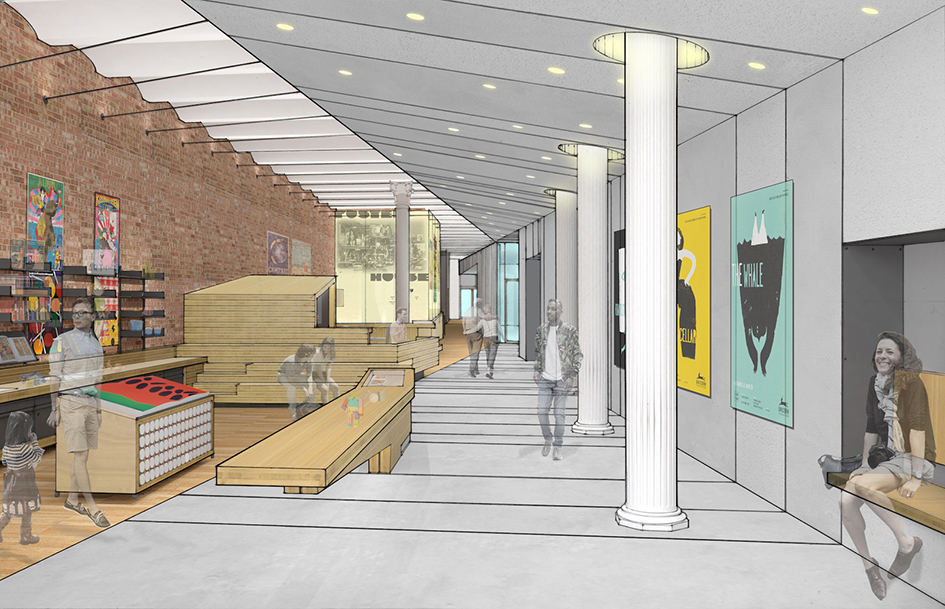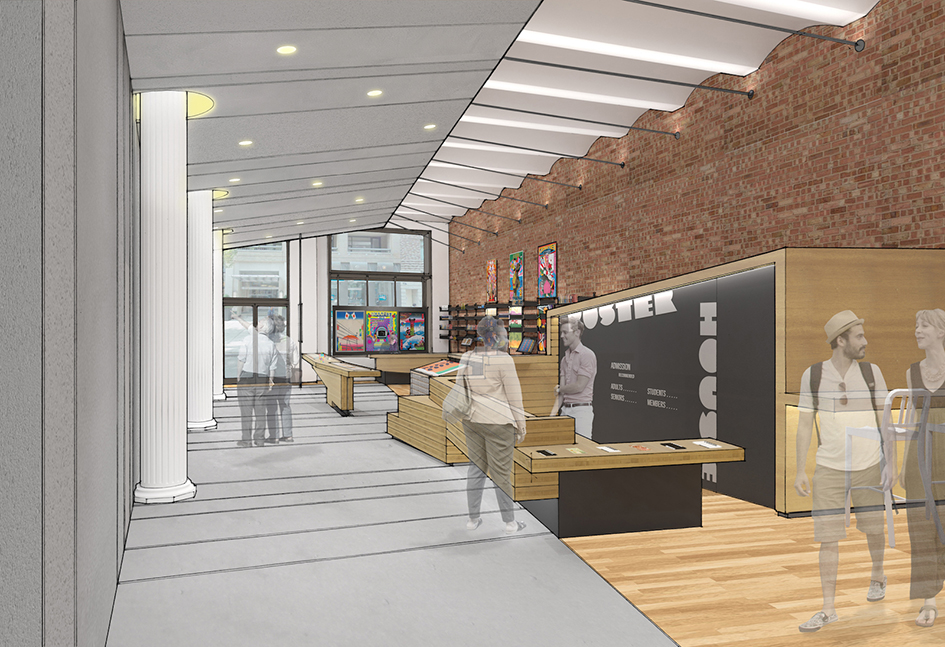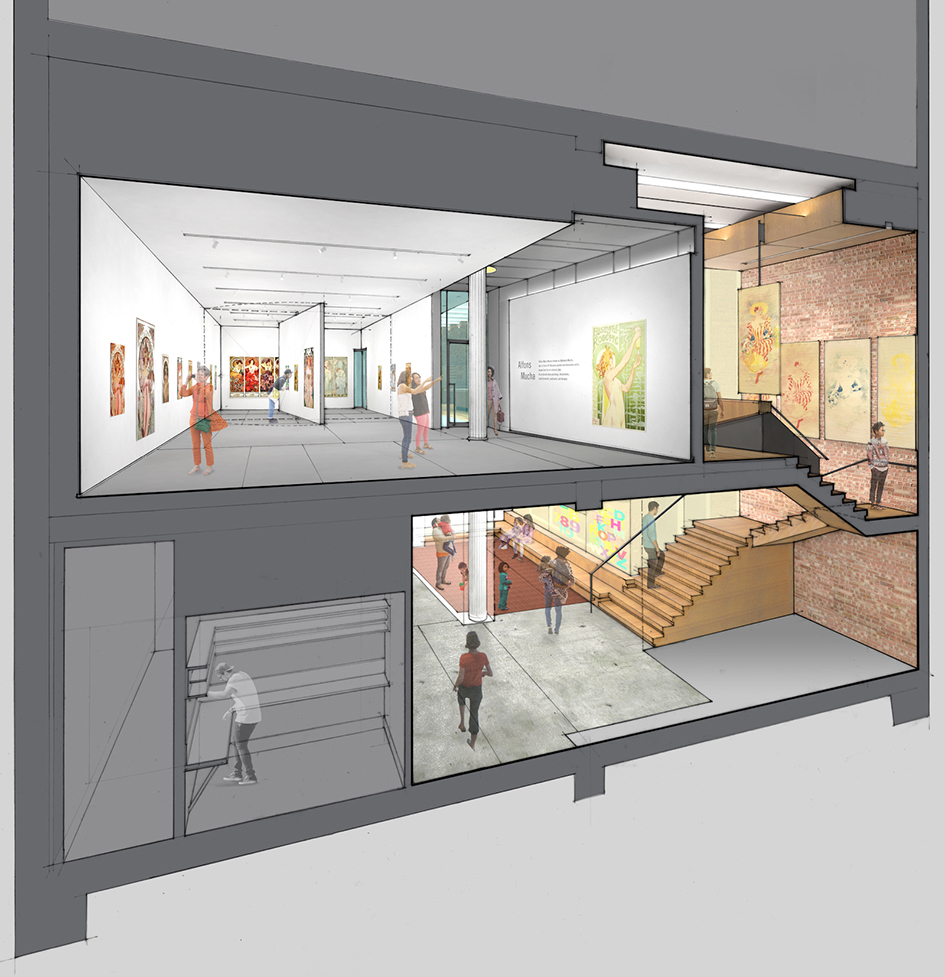 Tags/ design, inspiration, graphic design, advertising, ellen lupton, steven heller, poster, custom typeface, pentagram, cooper hewitt, museum, manhattan, cooper union, alexander tochilovsky, baltimore, visual communication, industrial revolution, new york city, exhibitions, paula scher, herb lubalin study center of design and typography, united states, poster house, val crosswhite, julia knight, ivan chermayeff, big apple circus, ltl architects, nicholas lowry, swann galleries