Paul Peter Piech's typographic art will make us a better person
How do you fight the system from within? By learning its faults, through exposing via artistic vision. We don't have the slightest idea if this was the case with printer and artist of the letterform Paul Peter Piech yet it could as this was a man of two identities. A major force in the development of the radical protest poster who was willing to take on global issues with sometimes harsh, always stark political messages and a man who spent the early part of his career as an advertising man, working in the industry on highly influential and successful corporate campaigns on both sides of the Atlantic. "Piech's own support and voice for liberal causes together with his skills and artistry in printmaking make him one of the masters of the political poster, which this retrospective explores and celebrates," says Mark Wilson, Exhibitions Officer at the People's History Museum in Manchester on the institution' celebration of his humanitarian art and magnificent career.
Twenty years after his death, Piech's colourful art is outspoken and willing to pull the audience in a universe of thought. The exhibition proves how his experiences as a humanitarian and campaigner for groups such as the CND and Amnesty International shaped his vision whilst he developed his printmaking techniques from woodcut to letterpress. His original printmaking tools, rollers and linocutting equipment will be on display, thanks to the Regional Print Centre which is jointly curating the exhibition.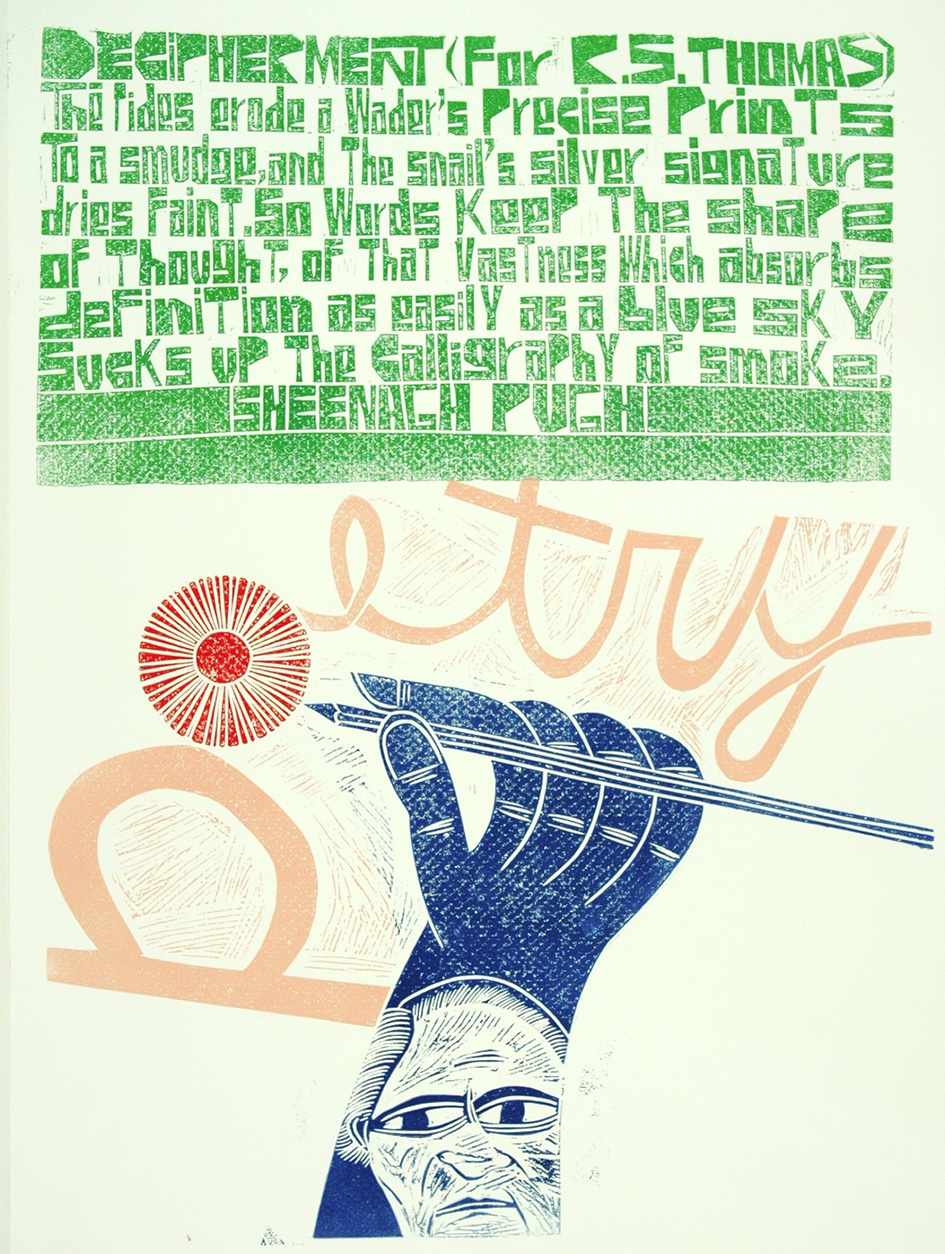 Born in America to Ukrainian parents in 1920, Piech attended New York's Cooper Union School of Art when Second World War happened. It was a change for a lifetime. After being posted to UK, he worked on his craft after moving to Wales and London, he refined his skills in fine art and lithography at the Chelsea School of Art.
A creator of some of the most iconic posters of the 20th century he wanted to make the world a better place. 'Racism is a Poison' he shouted, Love is the only force capable of transforming an enemy into a friend' he printed, referencing Martin Luther King, a hero par excellence.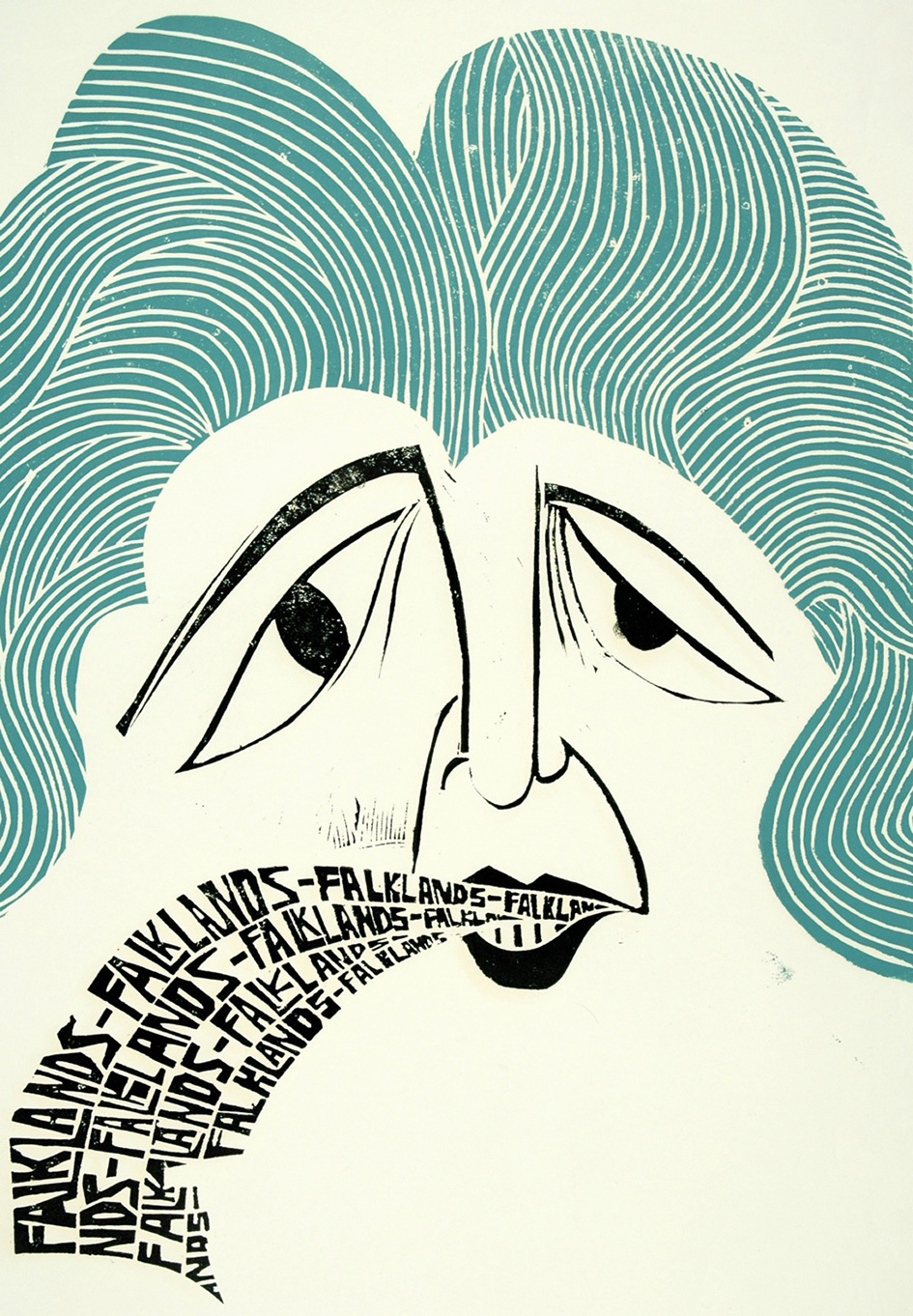 "He was also a great observer of his time, often using the words and quotes of politicians and leading figures in his visuals. To understand his work and legacy, you need to understand the man, and through Dedicated to all Defenders of Human Freedoms we've set out to share Piech's story as well as his work" says Wilson.
Twenty years after his death, Piech's colourful art is outspoken and willing to pull the audience in a universe of thought
All these while working as artistic director on big campaigns for companies like BP, ICI and British Steel. Piech started Taurus Press, a platform for his progressive political views and this hybrid of a man was part advertisement, part activism, all glory.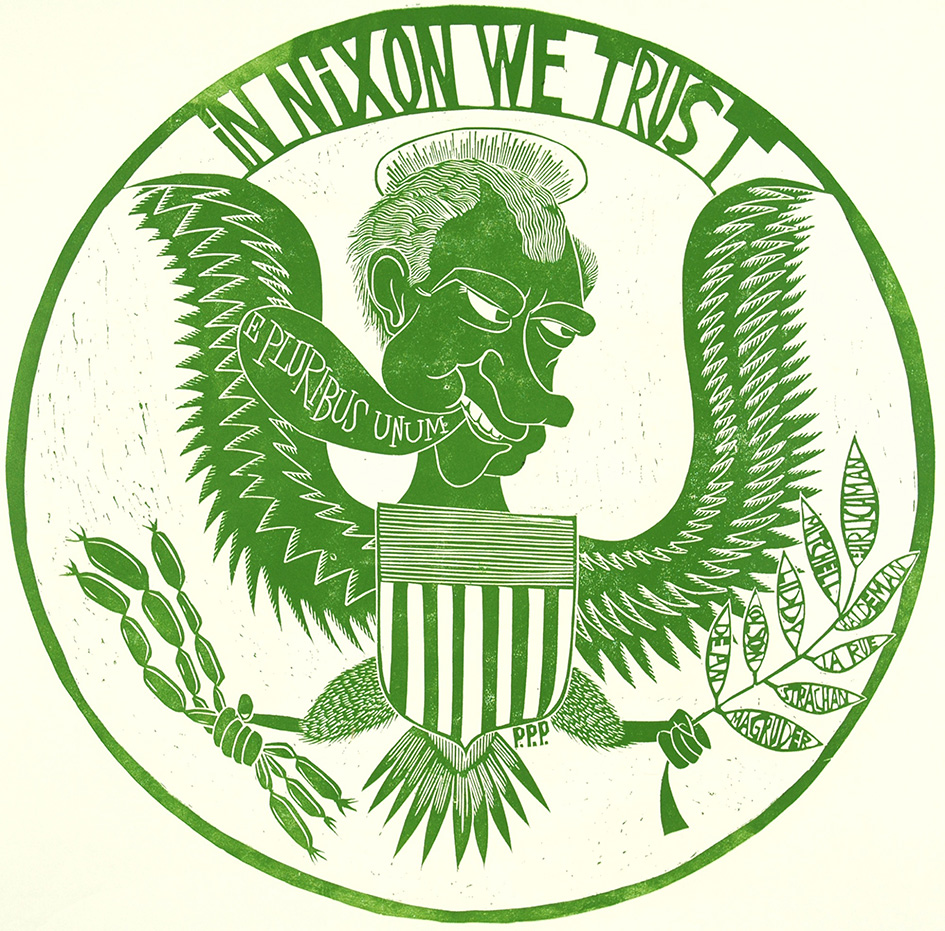 "Some remarkable individuals keep on believing, throughout their lives, that the world could change for the better. The artist and printer Paul Peter Piech was one such man" wrote The Independent's Lottie Hoare. "His books and posters confront the viewer with the need for global responsibility and co-operation. One piece borrows the words of John Donne, "Any man's death diminishes me, because I am involved in mankind.""
"In 1959 Piech was keen to find a way of disseminating the kind of information that had no place in a profession geared to promoting Supersoft shampoo. To this end he set up his own press, the Taurus Press. Over the next decade he accumulated a Gem proofing press and other commercially redundant letterpress printing equipment. In the early years he used metal type to set his texts but he became increasingly attached to his own rough and expressive linocut lettering."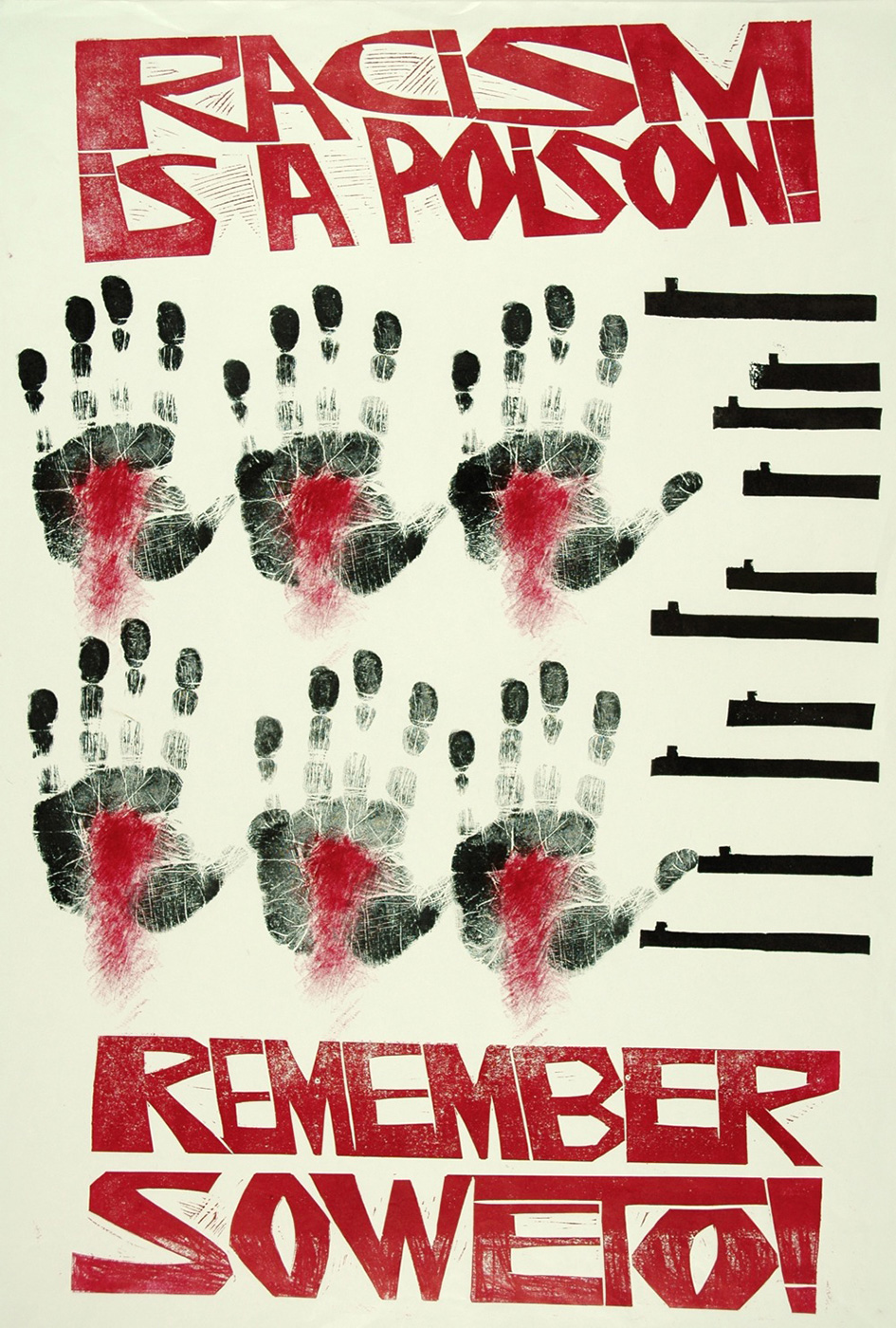 "Piech printed his linocut images alongside the wise words of John F. Kennedy and Martin Luther King or the crass boasts of Richard Nixon. In 1979 the American Embassy protested at Piech's treatment of the United States flag. He had turned it sideways to illustrate it as prison bars above the caption "My country 'tis of thee, sweet land of liberty". When, however, he produced a poster of Nixon with the word "Dicktator" inscribed above his head, it was purchased by the Library of Congress."
"Eric Gill once defined the private press as a press which prints solely what it chooses rather than what its customers demand. The Taurus Press exemplified the kind of contribution that a private press can make to modern society. It never ignored history, it republished numerous written works by William Blake for instance, not to mention De Profundis: the sayings of Jesus Christ (1972), but it did not trade on a book-collector's nostalgia for a long-lost and idyllic past. A hilarious book on the horror of car drivers, Ugly Pieces of Metal (1975), was produced with a text by William J. Leahy. This offers no reminders of green and pleasant lands but unsettles the viewer with its urban depictions of traffic jams and road rage."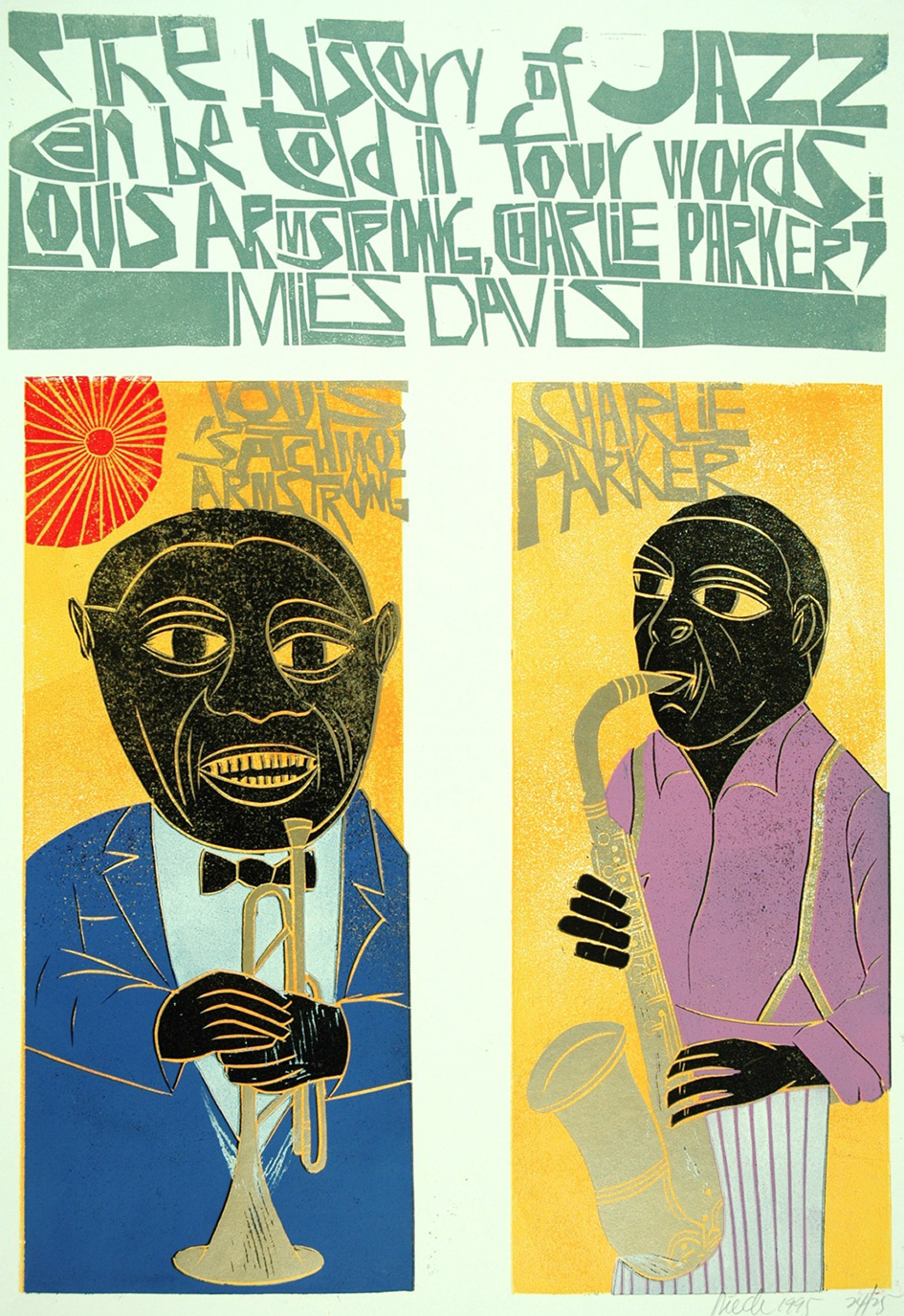 "Piech did not crave the perfect studio. He was happy to work in garages. In his series of suburban homes, in Middlesex, Herefordshire and Wales, he would spend evenings cutting his lettering direct on to the lino, whilst keeping one eye on Coronation Street. It was a family joke that Christmas Day ended at 10 in the morning. Once the presents were open Piech went back to his proofs".
"In our current climate of fin de siecle despair at the state of the world Paul Peter Piech stood out as a man who knew how to turn any anger about man's inhumanity to man into creative work with a disturbing social message" she adds. Piech died in 1996 leaving behind a huge archive of work.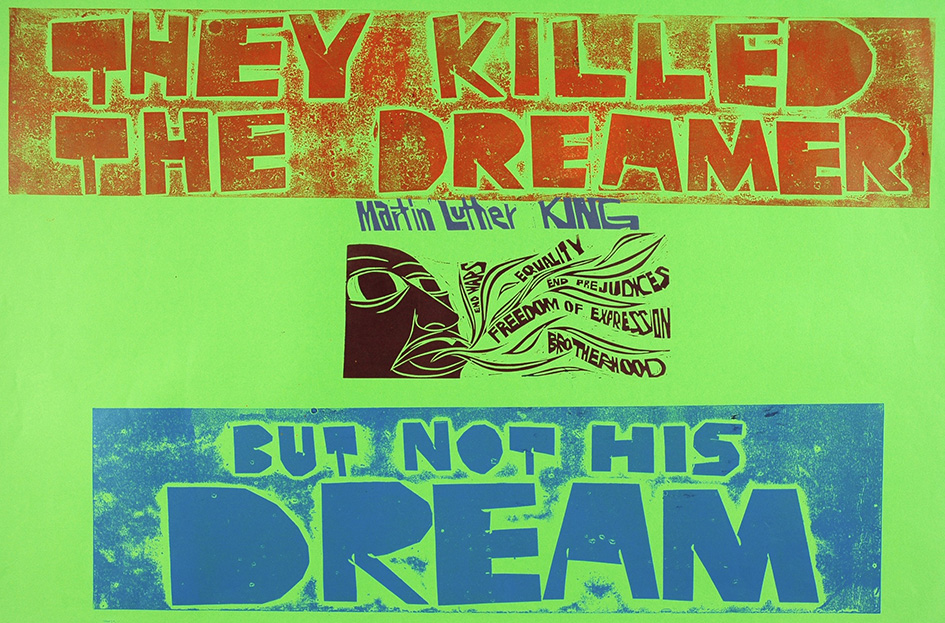 Dedicated to all Defenders of Human Freedoms, The Art of Paul Peter Piech at the People's History Museum, is a major retrospective of his career. Visitors will see Piech's powerful political work against racism and for peace, set against his more melodic prints illuminating his passion for jazz and the poet Walt Whitman. The exhibition is jointly curated with the Regional Print Centre at Coleg Cambria in Wrexham – to whom Piech's family donated an wide range of the artist's work and it includes a large display of books produced by the Taurus Press, which Piech founded in 1959.
See PHM for more.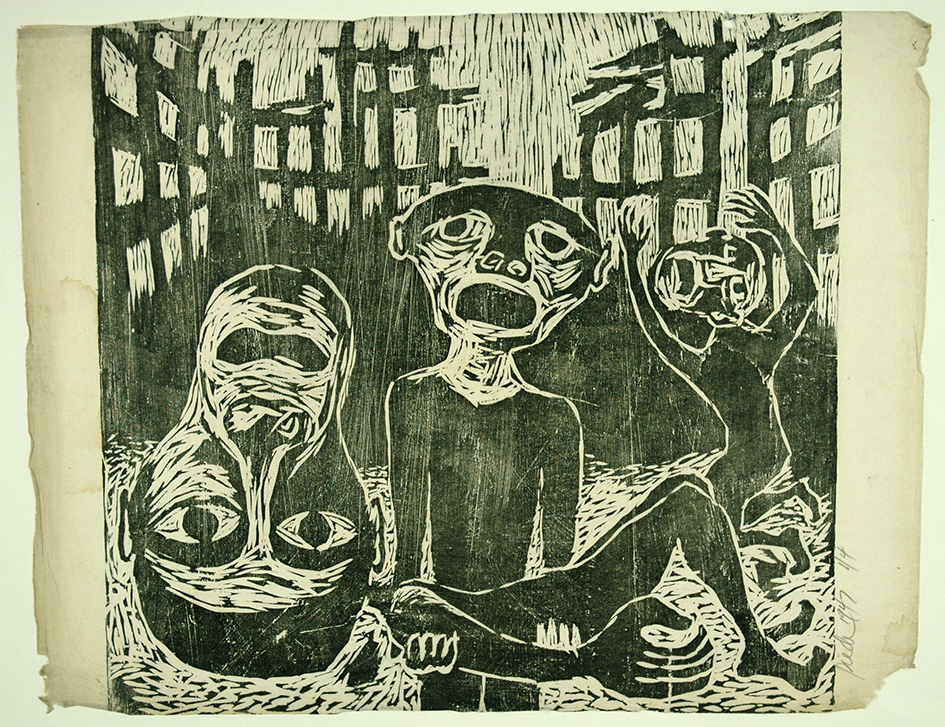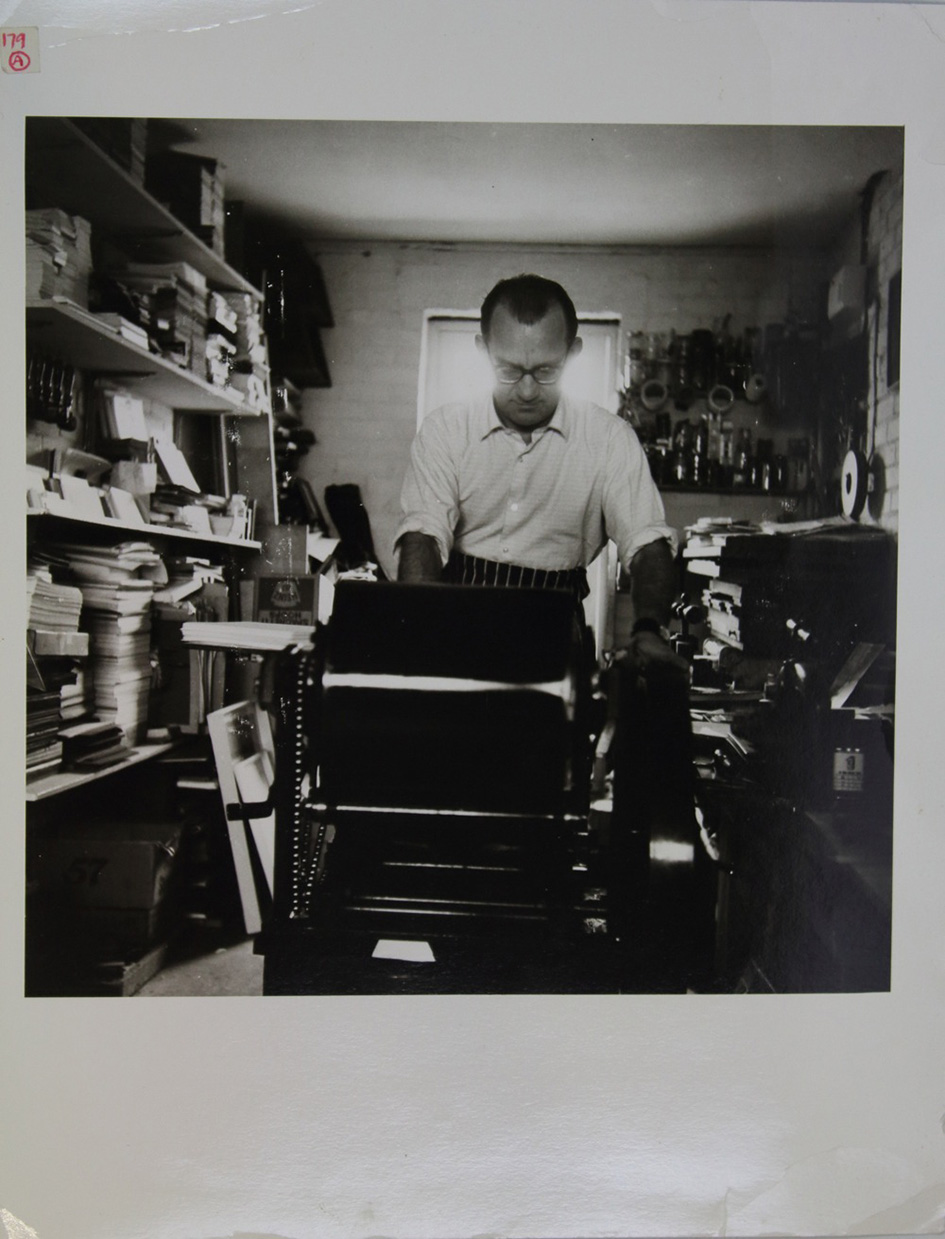 Tags/ graphic design, origins, exhibition, advertising, letterpress, poster, eric gill, iconic, amnesty international, activism, printmaking, chelsea school of art, manchester, paul peter piech, political poster, mark wilson, people's history museum, woodcut, regional print centre, cooper union school of art, martin luther king, taurus press, lottie hoare, humanitarian, retrospective, cnd, linocut