Masterpieces of 20th-century Type Design is the limited letterpress set of treasures to own
A limited-edition of 150 letterpress printed postcard-size graphic creations to adore, Tallone Press presents "Masterpieces of 20th-century Type Design."
This collectible letterpress printed treasure is the latest in the diverse catalog of Tallone Press' 400 catalog of books. Ranging from Greek philosophers to the great classics of worldwide literature and contemporary poets, in a multiplicity of languages and book formats, Tallone Press line of typographic products are entirely typeset by hand in original foundry types, letterpress printed and hand-bound to a new typographic design, thus creating a "book-diversity", which is unique in the publishing scene.
A small introduction on the heritage preserved by the Tallones: Alberto Tallone (1898-1968), the son of the poetess Eleonora Tango and the painter Cesare Tallone, grew up in a fervent artistic environment. In the century of pure poetry, he was a proponent of pure typography.
He established his publishing house in Paris in 1938, taking over both Léon Pichon's and Maurice Darantière's typographic studios with their vast endowment of original foundry types.
Ten years later, Alberto amplified the studio's endowment with his distinctive Tallone type, punch-cut by Charles Malin, the design of which encompasses both Italian and French tradition, and so was immortalized in 2016 with a monument at the Italian Cultural Institute in Paris. Alberto moved the studio home to Italy in 1960.
His goal of conveying the best possible reading experience, while combining aesthetic and philological accuracy, has been pursued since the 1970s by his son Enrico with his wife Maria Rosa and their three children.
A unique case of continuity, the Press has been functioning since half of the 18th century and it has now passed through three generations in the Tallone family.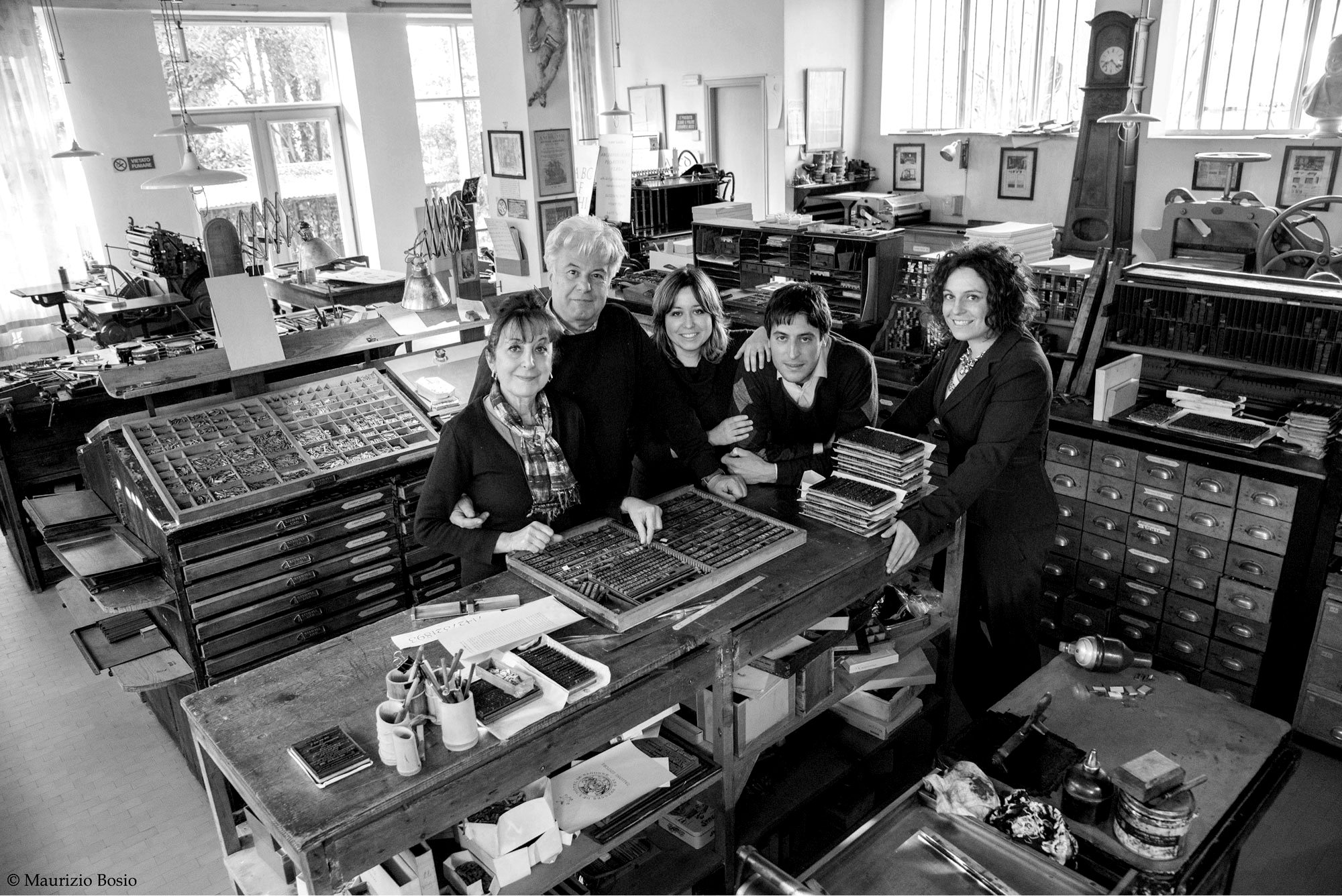 Alberto Tallone, the son of the poetess Eleonora Tango and the painter Cesare Tallone, grew up in the century of pure poetry and he became a proponent of pure typography
Most recently, the Press published Guido Ceronetti's new translation of the Old Testament's Ecclesiastes, printed in Italian, and a collection of Emily Dickinson's poems printed in English.
Set by hand in original 20th-century foundry types and designed by Enrico Tallone himself, "Masterpieces of 20th-century Type Design" is a set of typographic beauty to treasure.
Printed by the Archive of Styles® - Tallone Press' experimental typographic studio are printed on heavyweight acid-free fine paper -among which Fabriano, B.F.K. Rives, Magnani, Canson & Montgolfier.
The set, housed in bespoke folders, come in a limited edition of 150 with six folders of four cards each.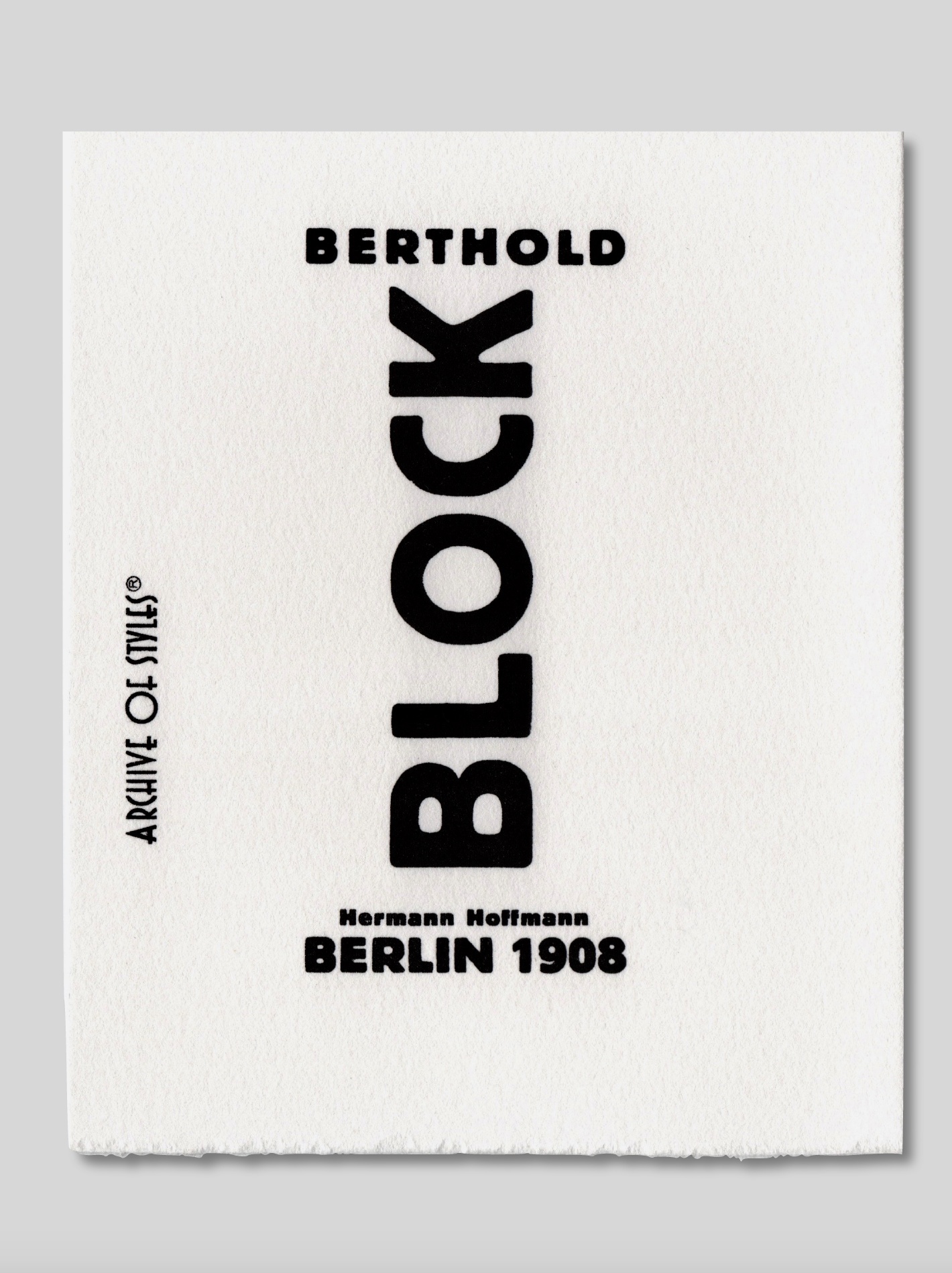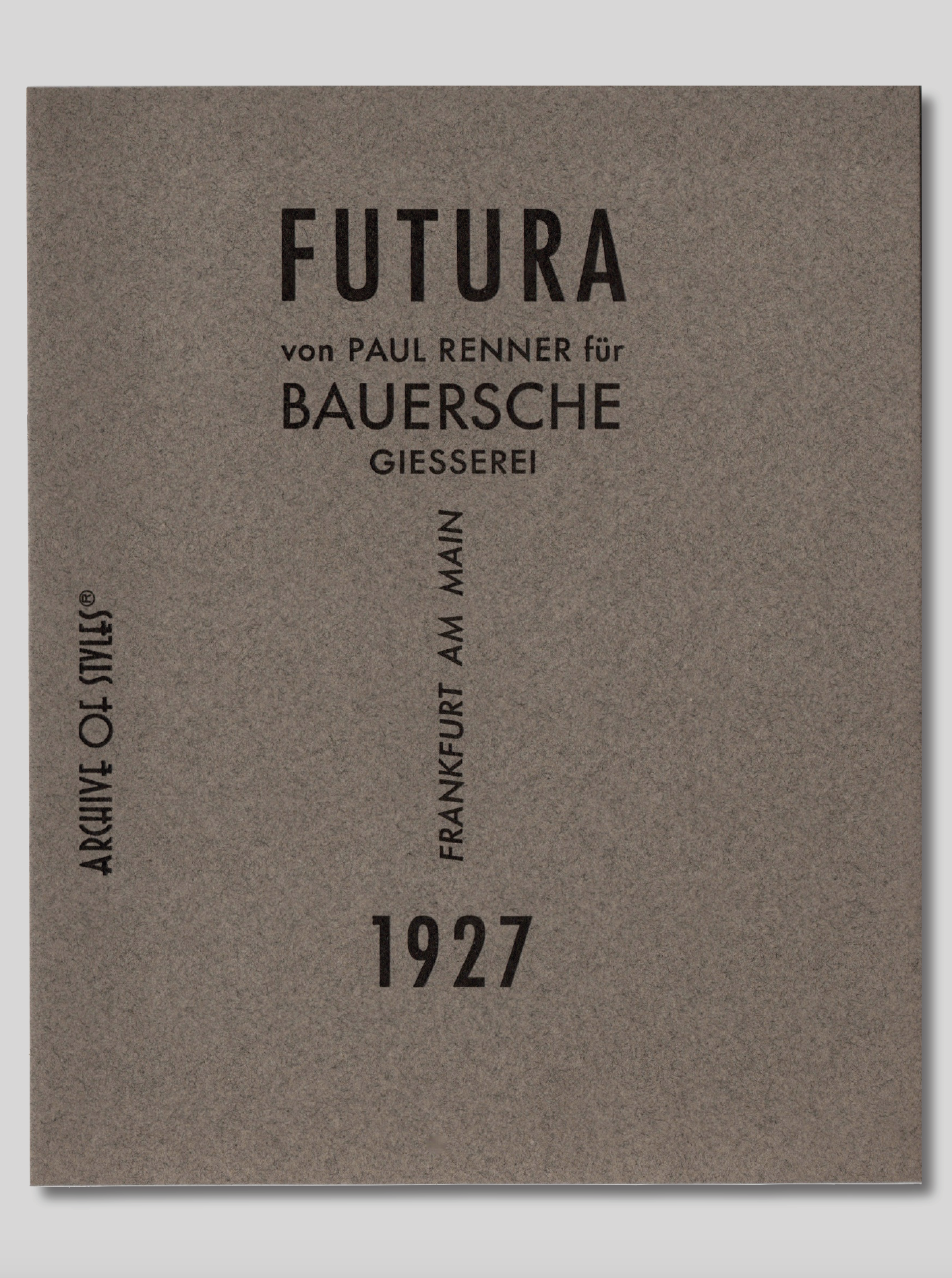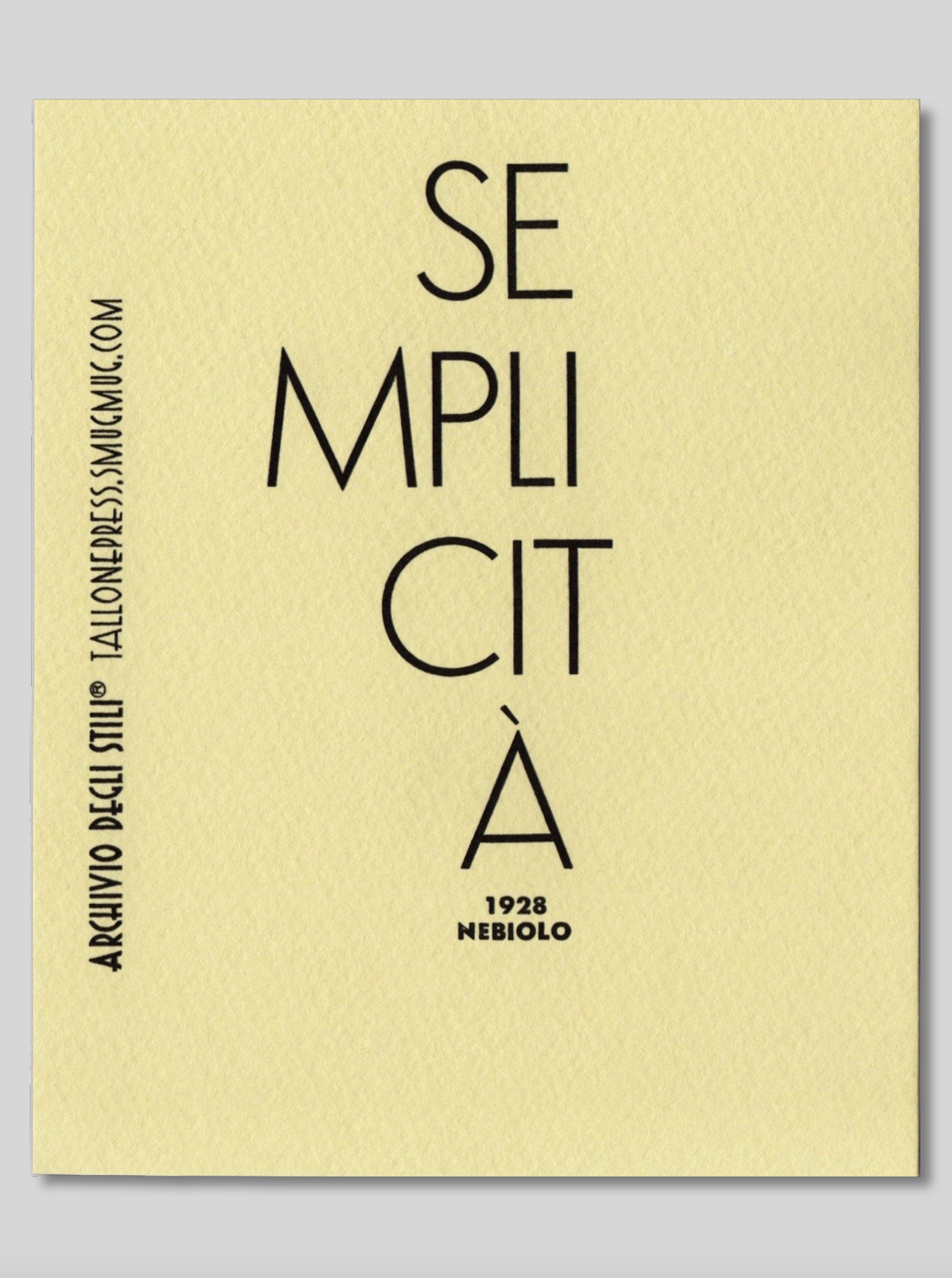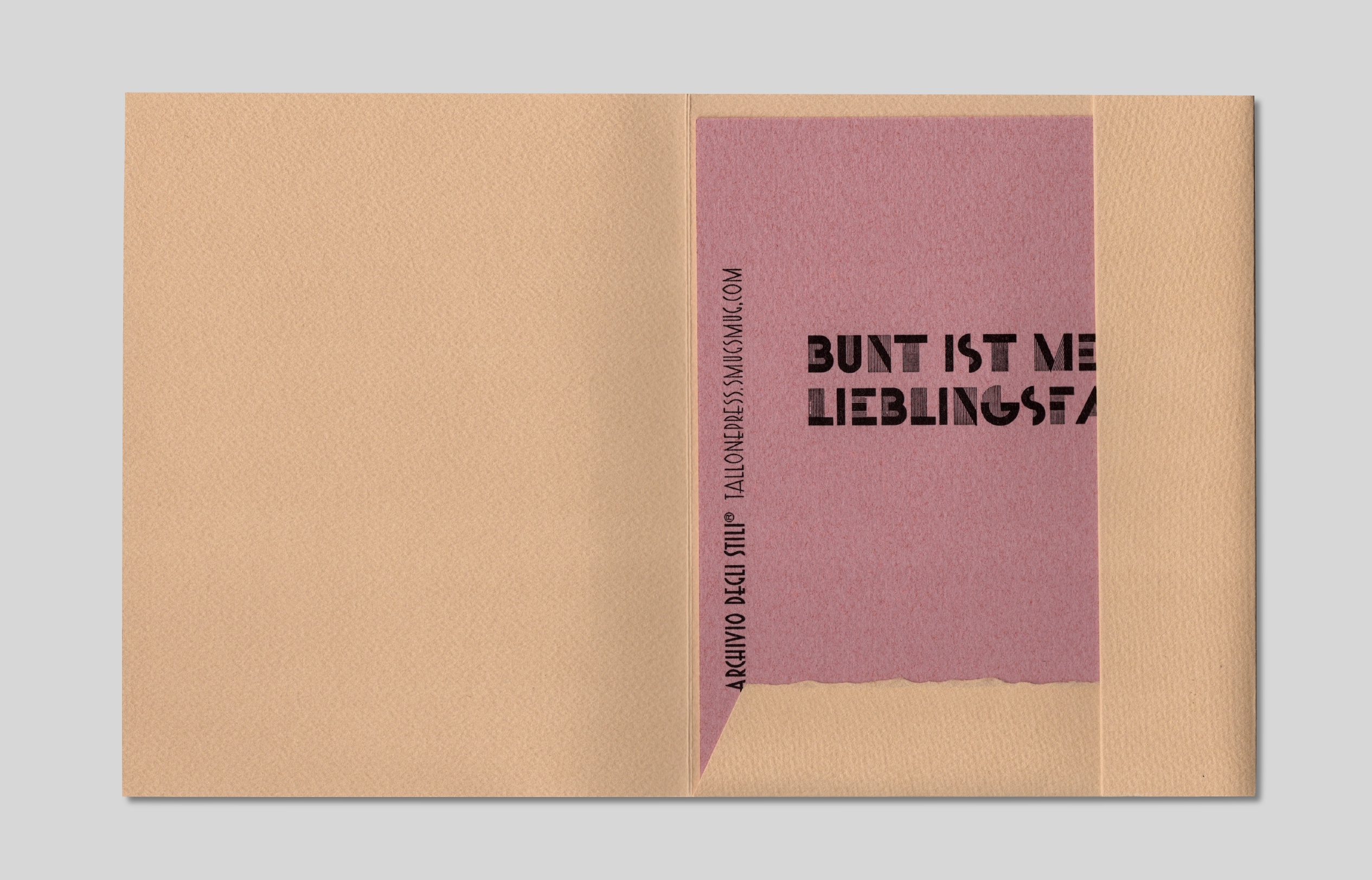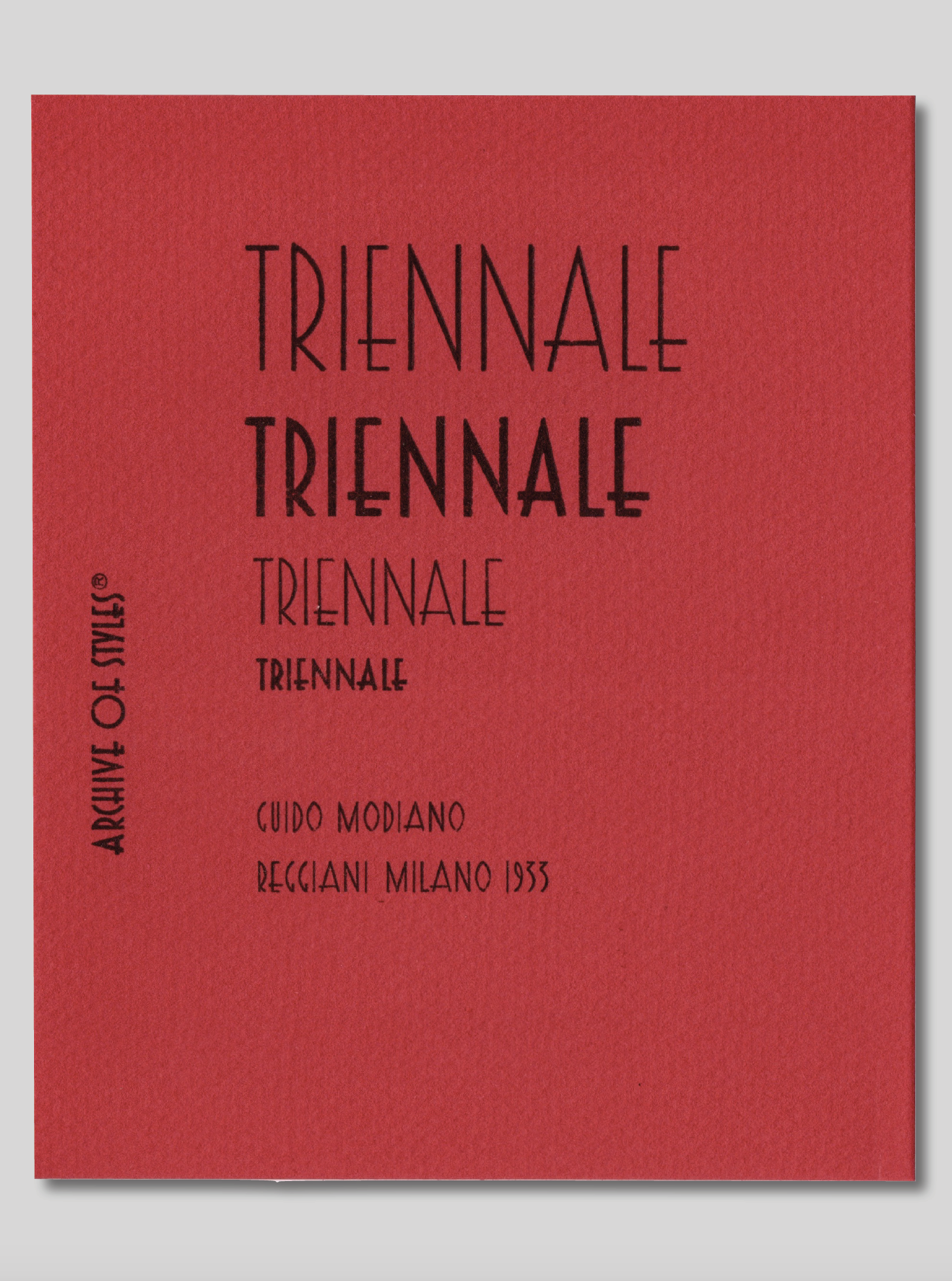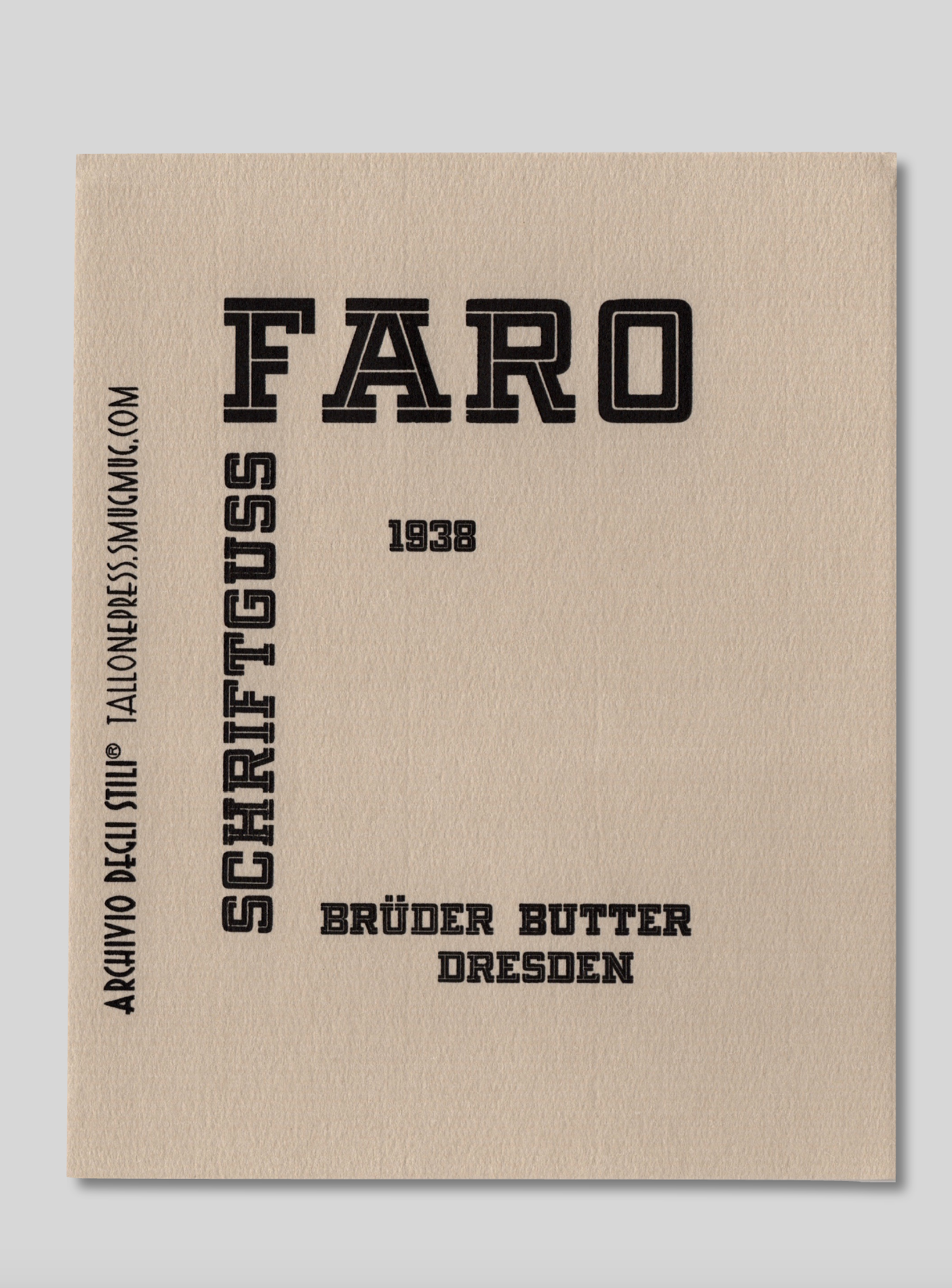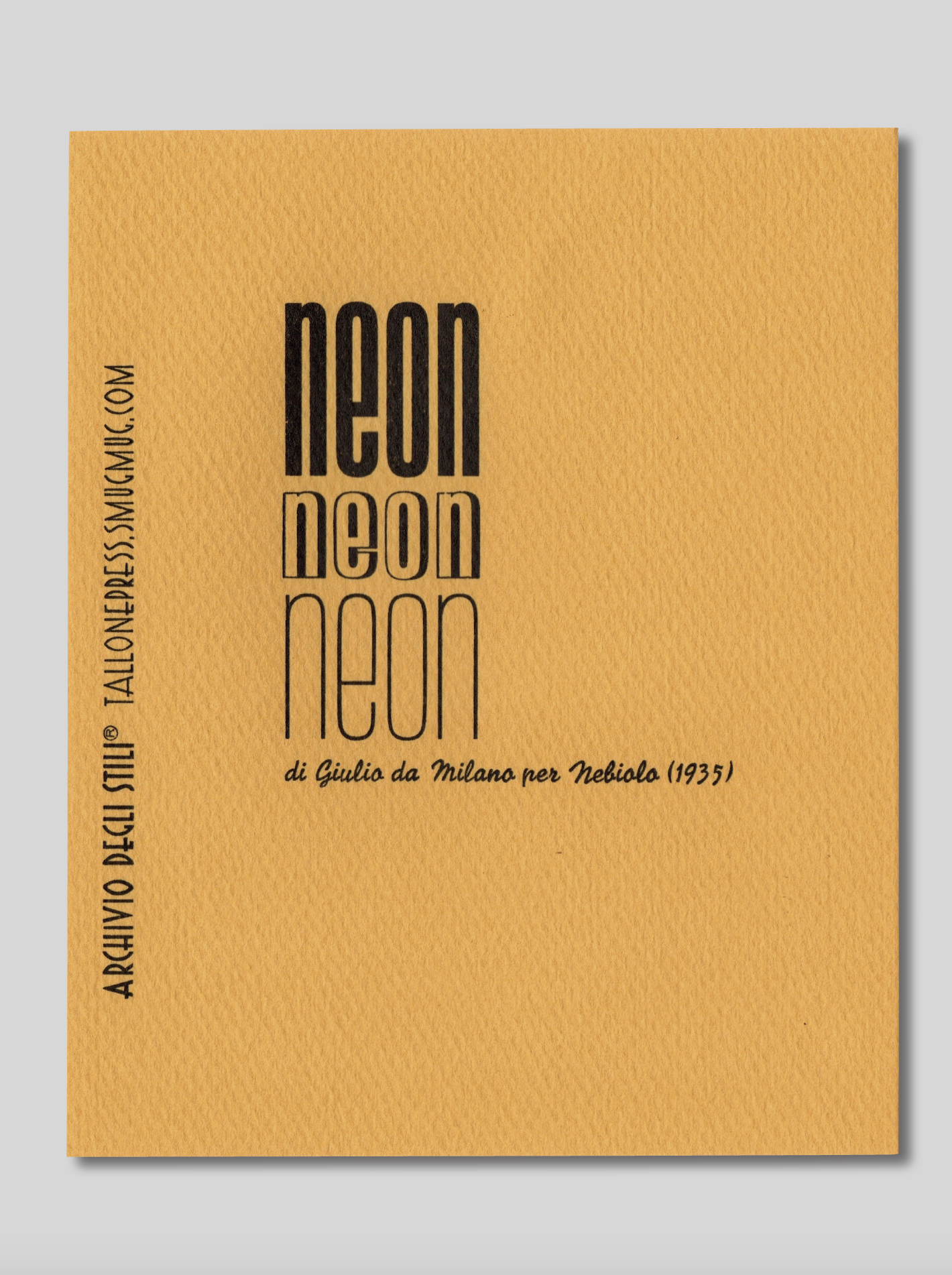 Tags/ origins, letterpress, publication, limited edition, foundry, italy, postcard, set, collectible, tallone