M.C. Escher, Pixerécourt, Agrippa, Pavlov & more printed gems shine in Amsterdam
Whether you are a serious collector, a bibliophile or just an admirer of beautiful and exceptional books, prints, maps, manuscripts and other works on paper or parchment you have a date. The 39th edition of the most prestigious antiquarian book fair of the Netherlands, the acclaimed Amsterdam International Antiquarian Book Fair, will be held on the 5th and 6th of October 2019 in the heart of the book-loving city of Amsterdam.
This major two-day event is the largest and most prestigious antiquarian book fair of the Low Countries, showcasing rare, unique and unusual items from ca. 50 Dutch and international dealers.
Presented and managed by the Dutch antiquarian booksellers' association (NVvA), in collaboration with the International League of Antiquarian Booksellers (ILAB) the Amsterdam Book Fair will be held at the Amsterdam Marriott Hotel.
"From incunabula to modern signed first editions, visitors to the fair can literally hold history in their hands as they view and buy museum-quality books, maps, prints, manuscripts, ephemera and original artwork" notes the newly elected book fair committee which consists of Laurens R. Hesselink, Sascha Kok, Jeroen Schierenberg, Leo Smiet and Marc Harrison.
Naturally, the fair committee looks forward to welcoming many familiar collectors, customers and specialists, but it also likes to emphasize that everyone who has a love for books is very much welcome.

On Sunday, Reinder Storm, curator of the library at the University of Amsterdam will be giving a guided tour, walking around the stands, talking about his personal favorites in the exhibitors' collections, and sharing his knowledge. Especially recommended for those who feel they are not yet initiated in the wonderful world of antiquarian books, maps and related treasures the 39th Amsterdam International Antiquarian Book Fair is a treasury of knowledge filled with printing matters and typography like no other.
"This year, the fair committee has attracted over 50 well-known and highly respected exhibitors from all over Europe, including many members from the Dutch Association of Antiquarian Book Dealers (NVvA)" notes Bibliophile.
"The committee is pleased to see many familiar faces return to Amsterdam, but is also very happy with the participation of nine new exhibitors. These are Bookvica Ltd (Tbilisi, Georgia), Florisatus Fine Books, Manuscripts & Musicalia (The Hague), Fuad Audi (Paris, France), Antiquariat Kainbacher (Baden, Austria), Antiquariat Manfred Nosbüsch (Euskirchen-Kuchenheim, Germany), Pictura Prints (Overasselt), PY Rare Books (London, United Kingdom), Tanchelmus Antiquariaat (Antwerp, Belgium) and Le Zograscope (Paris, France). Together with the other participants – who come from the Netherlands, Italy, Denmark, Austria, Belgium, France and Germany – they will guarantee a show that is not only exquisite and unique, but also widely varied in subject matter and value."
Following are some of the fair's highlights and if you are lucky enough to attend this fest of beauty made of paper, do share the love. More info here.
Philip Lansberge's "Astronomi celeberrimi, opera omnia" (Middelburg, Zacharias Roman, 1663) from Antiquariaat De Boekenbeurs.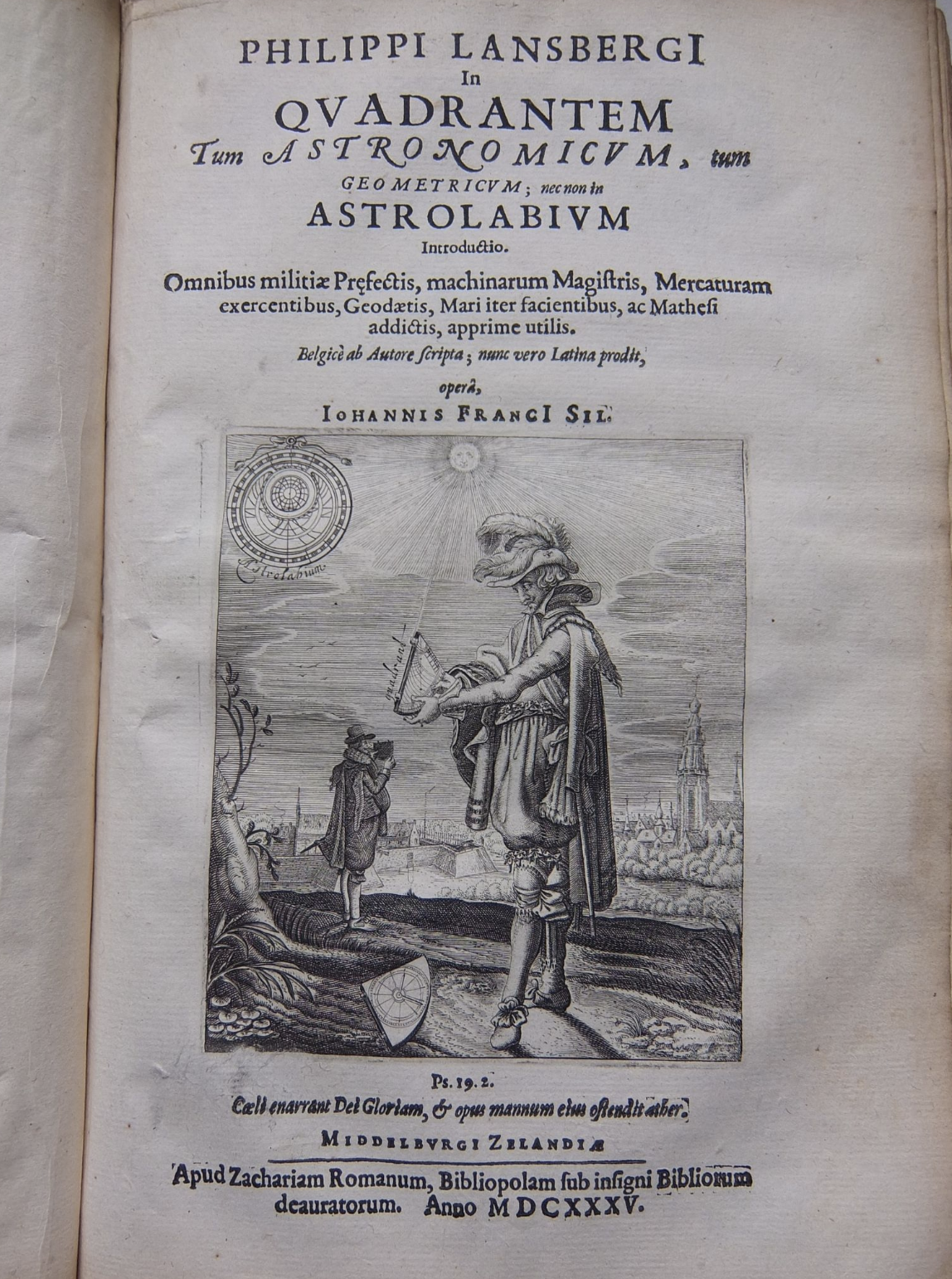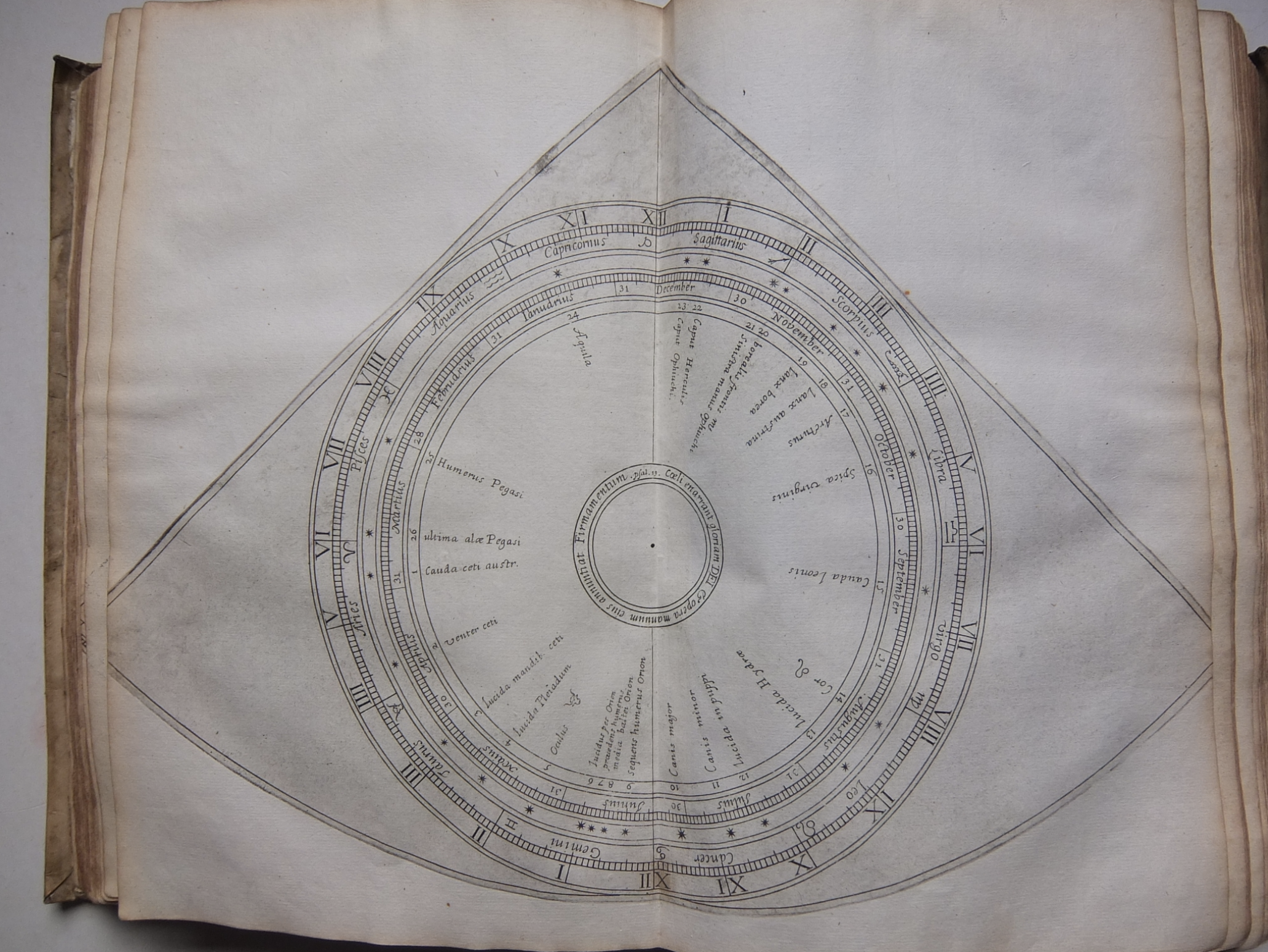 "From incunabula to modern signed first editions, visitors to the fair can literally hold history in their hands as they view and buy museum-quality books, maps, prints, manuscripts, ephemera and original artwork"​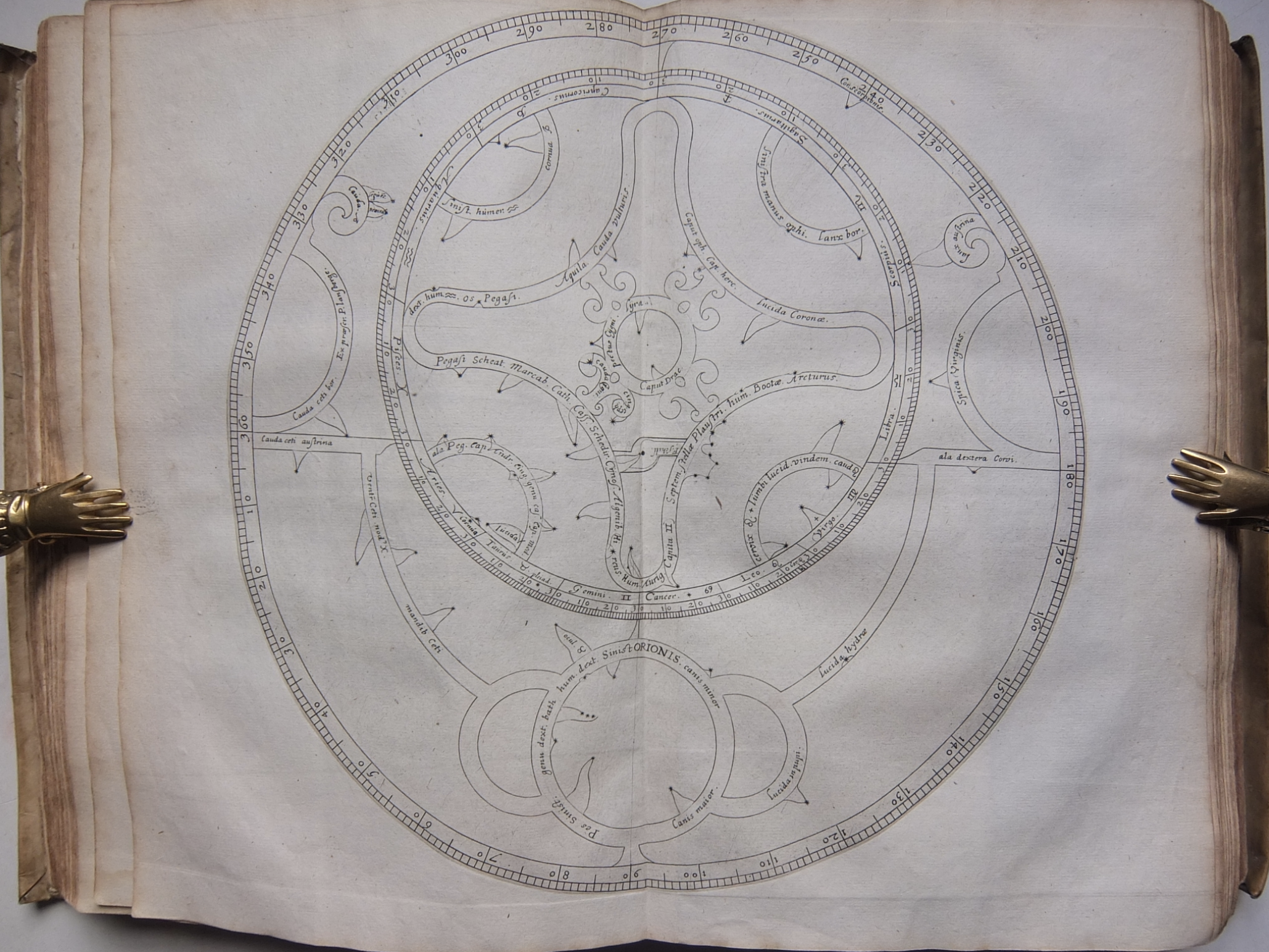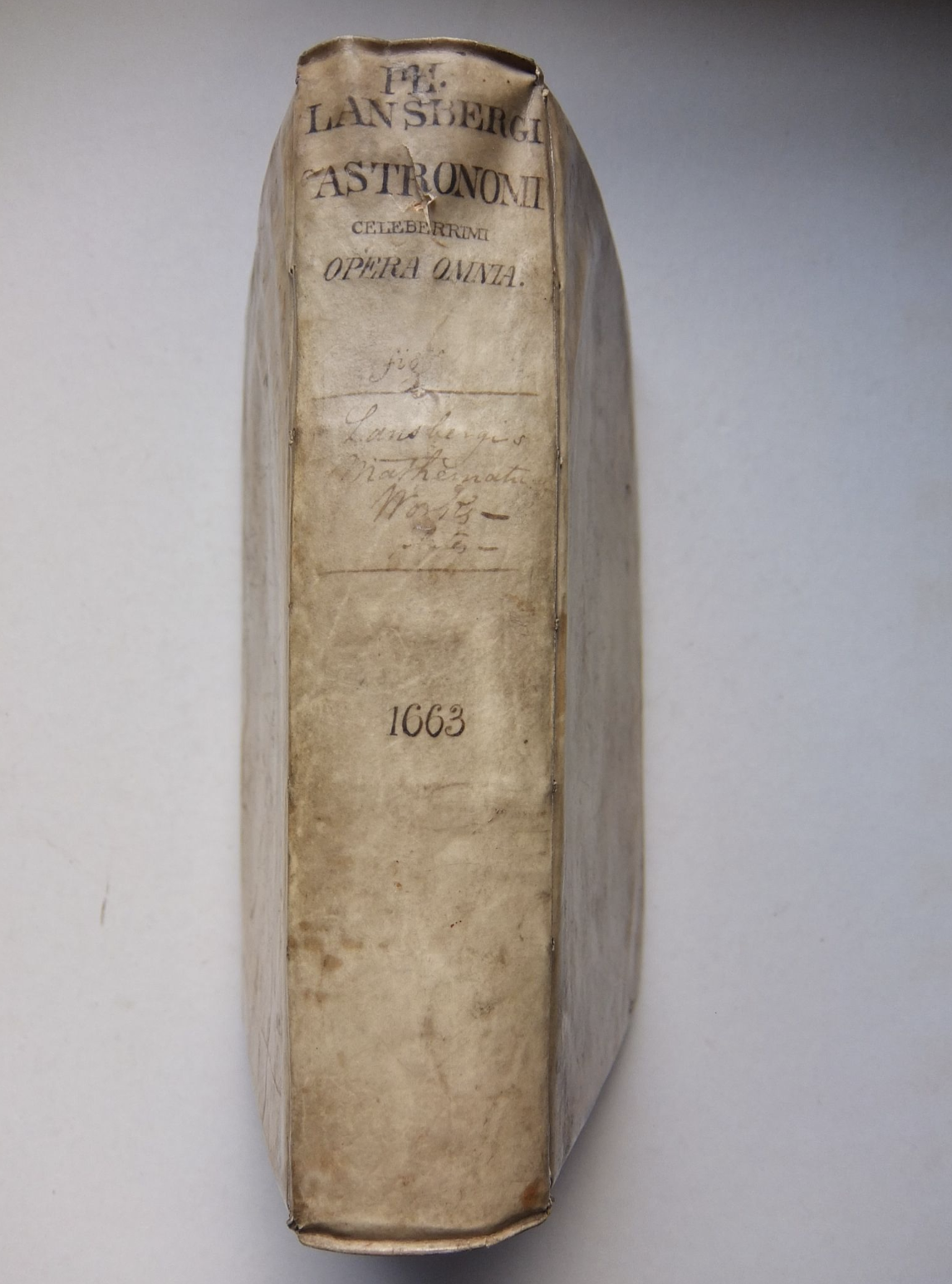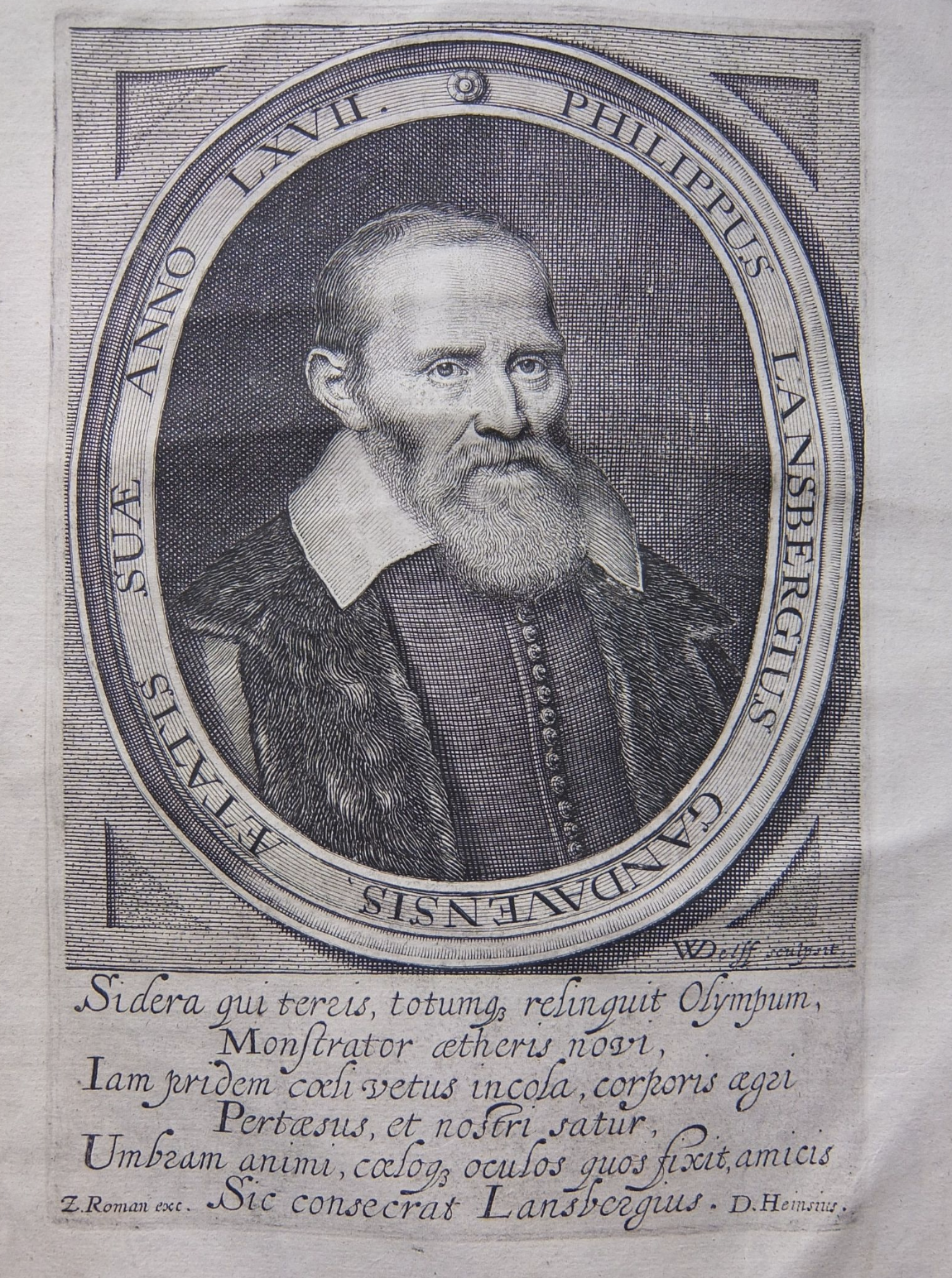 Lansberge (Gent 1561 - Middelburg 1632) was a theologian, mathematician and astronomer. In 1613 he settled down in Middelburg. He belonged to the first ones who defended the ideas of Copernicus in the Netherlands. His publications created sensations at home and abroad.
Pavlov, I.P., Lektsii o rabote glavnykh pishchevaritelnykh zhelyoz [i.e. Lectures on the Work of the Principal Digestive Glands] from Bookvica LTD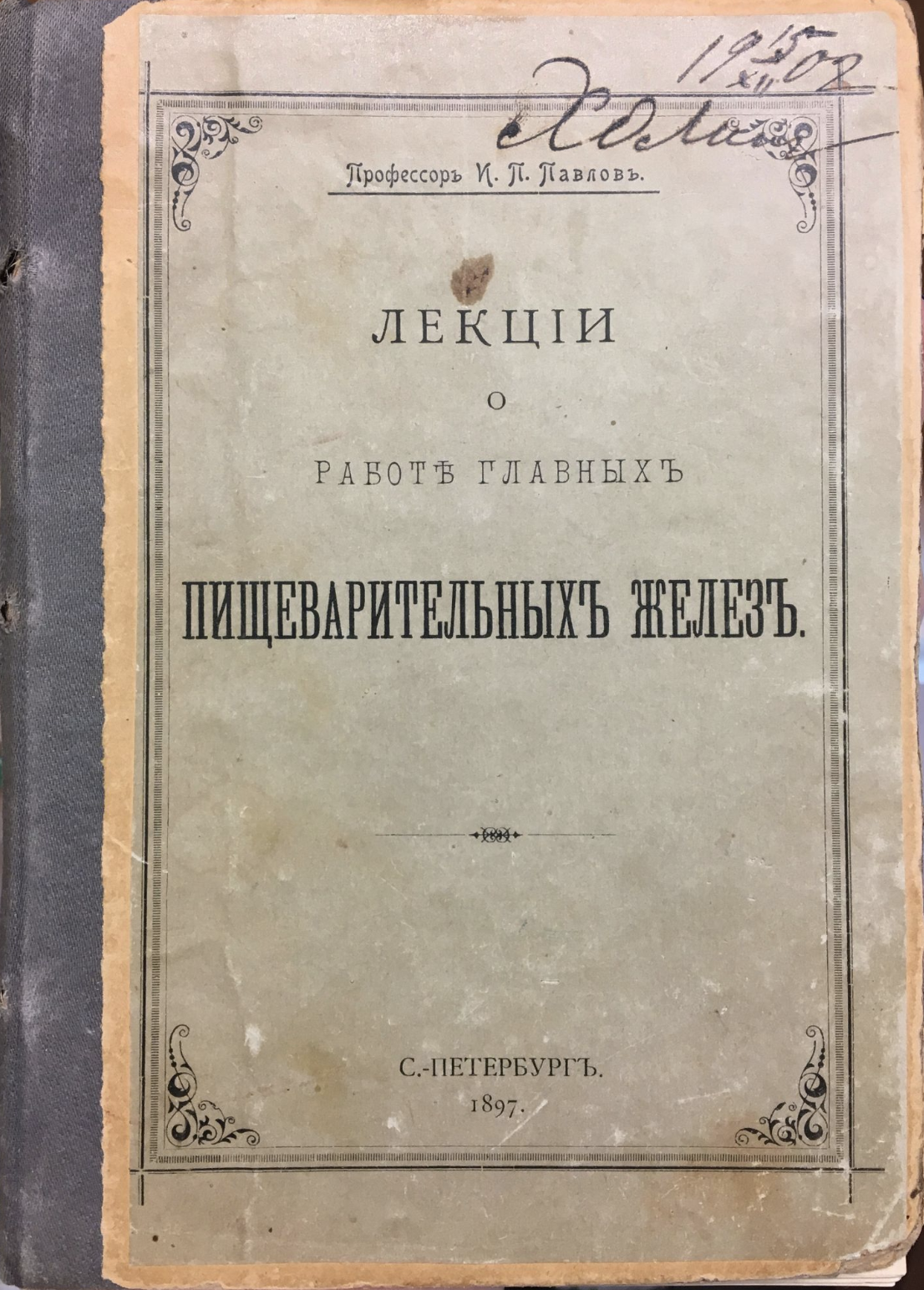 The ground-breaking work of Ivan Pavlov in the field of physiology is considered one of the main works of Russian science.
Ivan Pavlov (1849-1936) was a Russian physiologist who contributed to many areas of neurological sciences. During the 1890s he was looking at salivation in dogs as a response to being fed, when he noticed that his dogs would begin to salivate whenever he entered the room, even when he was not bringing them food. At first he found this something of a nuisance, but what he had accidentally discovered was the phenomenon of classical conditioning. Pavlov performed and directed experiments on digestion, eventually publishing this work after 12 years of research. He won the Nobel Prize for Physiology or Medicine in 1904 for his work.
His discovery has gained growing significance in political practices and sociological sciences. He concluded that even such concepts as freedom, curiosity and religion were conditioned reflexes of the brain.
"Essentially, only one thing in life is of real interest to us? our psychical experience,'' he said in his Nobel address. ''Its mechanism, however, was and still is shrouded in profound obscurity. All human resources -art, religion, literature, philosophy, and the historical sciences- all have joined in the attempt to throw light upon this darkness. But humanity has at its disposal yet another powerful resource -natural science with its strict objective methods.'"
A very rare first edition to admire.
Heinrich Cornelius Agrippa von Nettesheim, De incertitudine et vanitate scientiarum from Le Zograscope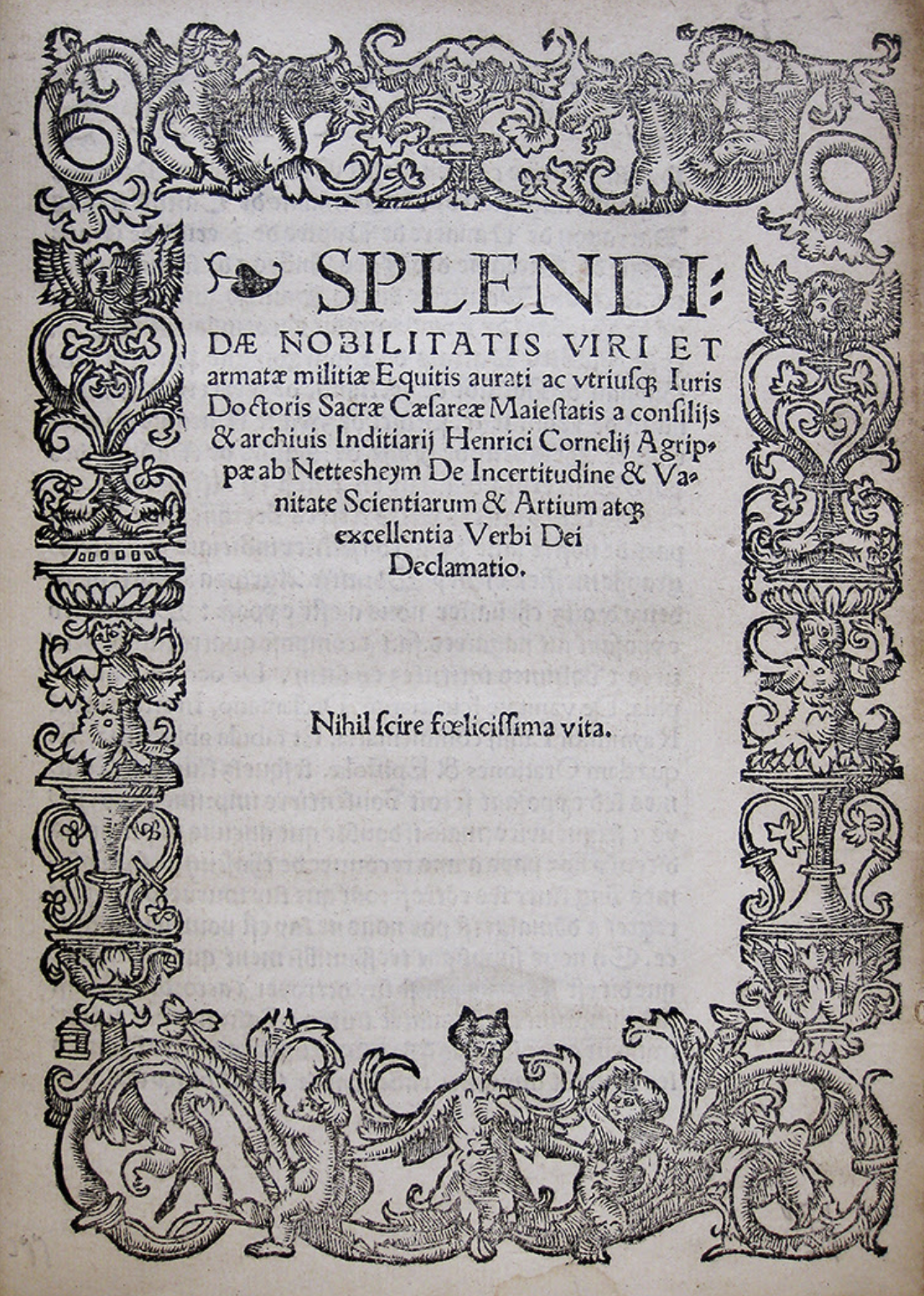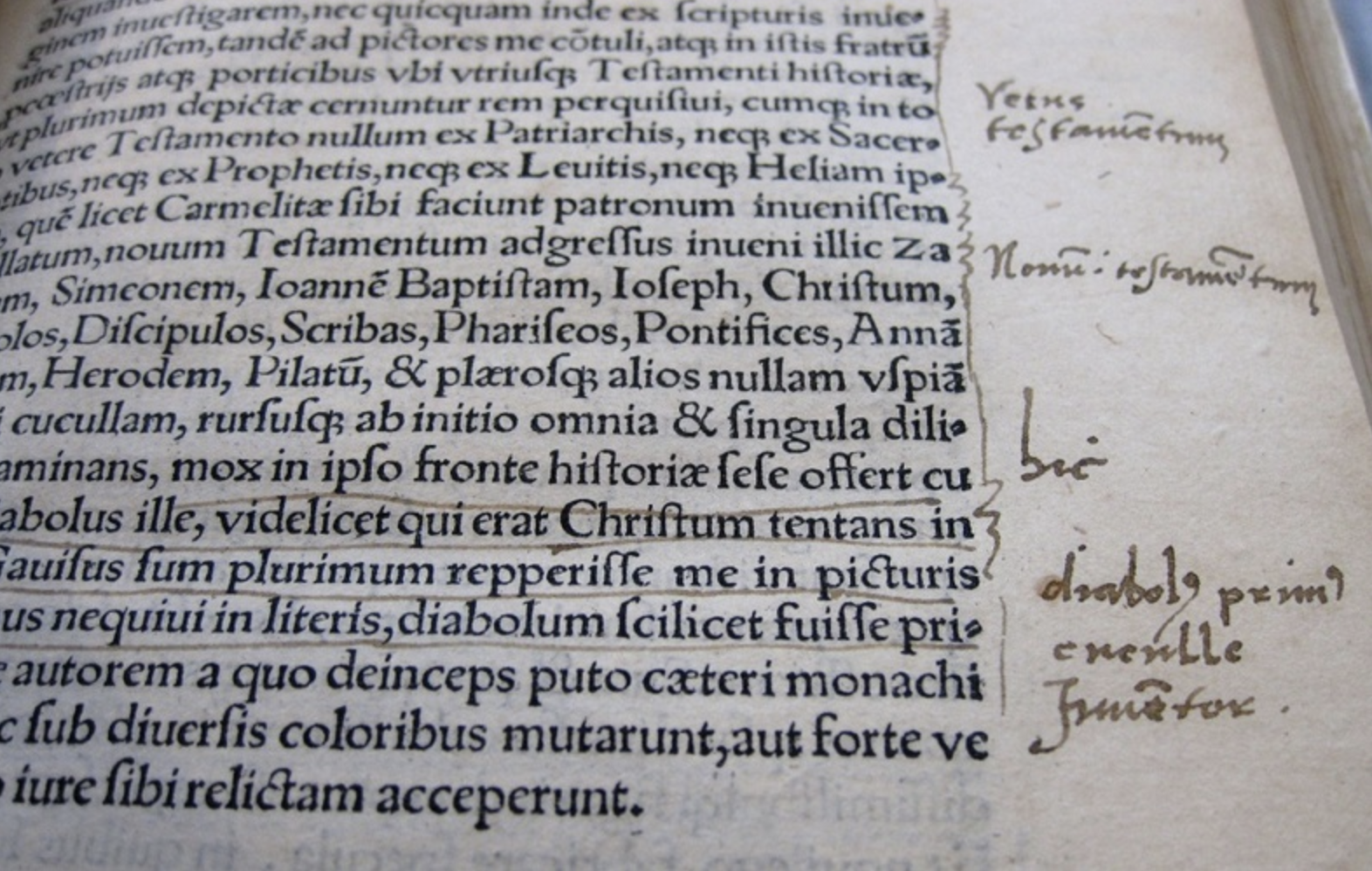 "This year, the fair committee has attracted over 50 well-known and highly respected exhibitors from all over Europe"
Very rare first edition of Agrippa's De incertitudine et vanitate scientiarum, a polemic, influential and original book from the Renaissance which virtually renews the antique skepticism before Sanchez and Montaigne.
A good copy from the Abel Lefranc's library and with contemporary annotations.
"The intellectual biography of Heinrich Cornelius Agrippa von Nettesheim (1486–1535) provides us with significant proof of a cultural crisis in the Renaissance" notes Stanford Encyclopedia of Philosophy
"The most striking aspect of his heritage is the seemingly paradoxical coexistence of a comprehensive treatise on magic and occult arts, De occulta philosophia libri tres (Three Books on Occult Philosophy), written in 1510, but then reworked, substantially enlarged, and finally published in 1533, and a rigorous refutation of all products of human reason, De incertitudine et vanitate scientiarum et artium atque excellentia verbi Dei declamatio invectiva (On the Uncertainty and Vanity of the Arts and Sciences: An Invective Declamation), printed in 1530."
"Esoteric literature and inquisitorial handbooks invariably quoted Agrippa, the celebrated (or execrated) Archimagus; bibliographies on skepticism granted him a long lasting, but not entirely deserved, reputation as one 'who professed to overturn all the science' (Naudé 1644: 44–45). Actually, both works, as well as all of Agrippa's other writings, are clearly defined moments in a broader philosophical, religious, and moral meditation on the social significance of learning in his own time. The 'paradox' with which Agrippa challenges his readers lies precisely in the simultaneous presence of two speculative concerns, which are scattered in different texts, but which express, in spite of their apparent inconsistency, a complex cultural and religious project. De vanitate performs the epistemological function of the pars destruens, identifying the causes and the historical responsibilities for the general spiritual wreckage of Christian society, and introducing the proposal contained in the pars construens. De occulta philosophia, recovering 'true magic' in the framework of Neoplatonic metaphysics and Hermetic theology, offers humankind a wonder-working knowledge, one which is able to restore human cognitive and practical capacities."
"In order to understand the internal coherence of Agrippa's intellectual journey, his entire oeuvre has to be taken into account. The task is made more difficult because of his specific writing strategy, which entailed hiding his true purposes beneath a mound of borrowed material and erratic juxtapositions. This style of thought and exposition requires Agrippa's readers to piece together his 'scattered meaning' (dispersa intentio) and to search for the theoretical message which is knowingly concealed within an unsystematic exposition. The literary technique of spreading knowledge in disguise, typical of the sapiential tradition, turned out to be increasingly important for most Renaissance intellectuals, who were 'forced to create spaces for themselves by merging learning with prophecy' (Celenza 2001: 128). In addition, Agrippa composed his texts by gathering a wide range of concepts and quotations from ancient and contemporary sources, which were removed from their original context and re-composed in a new explanatory structure. Such a way of de-constructing and re-constructing his cultural models should be considered in the light of Agrippa's ideological program. By 're-writing' his sources, he uncovered presuppositions and implications, which the sources themselves often left unsaid, and he connected together, in a single coherent design, arguments and points of view which remained separate in contemporary discussions. In this way, he added a 'political' meaning to the new text which was not present in the purely cultural or religious critique put forward by his sources. This emphasis on the civic function of philosophy can be regarded as the most characteristic and 'original' element in Agrippa's works."
Bibliothèque de M. G. de Pixerécourt, avec des Notes littéraires et bibliographiques de ses deux excellens amis Charles Nodier et Paul Lacroix from Knuf Rare Books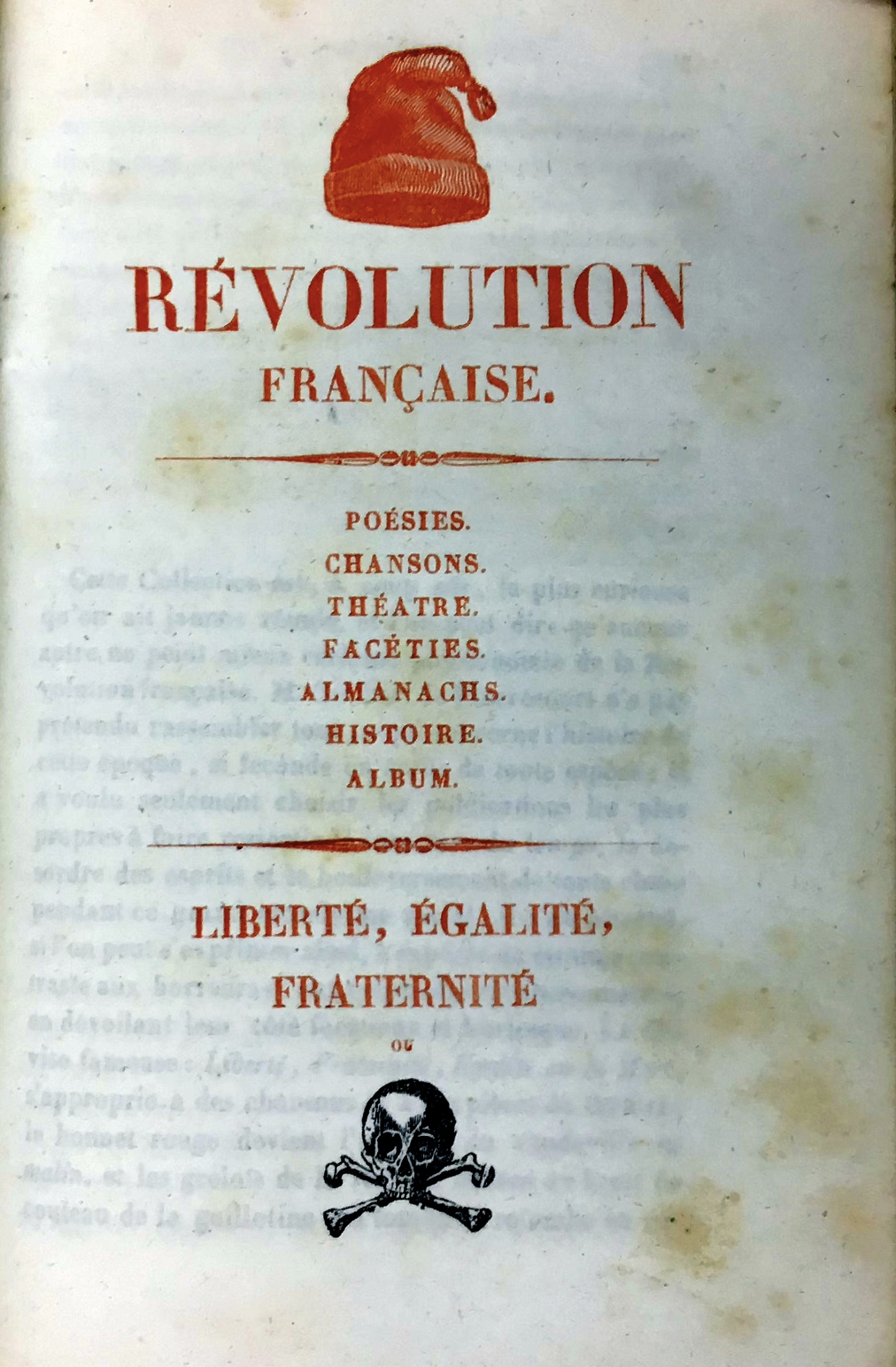 Pixerécourt (1773-1844), the author of more than a hundred plays, "the Shakespeare and Corneille of the Boulevards," was one of the founders of the Société des Bibliophiles français.
The sale of his library was a major event in the annals of French bibliophily. The catalogue features wonderfully detailed and original literary and bibliographical notes by Charles Nodier and Paul Lacroix, the latter having taken down some of Pixerécourt's own dictations, with each contributing separate prefaces.
The first catalogue, with 2313 lots plus the French Revolution lot, is printed on fine paper and dated 1838 (regular paper copies have the date of "1839" on the title). Pixerécourt's magnificent collection on the French Revolution, which occupies pages 343-414, sold for 3000 frs. and was divided between the Bibliothèque du Sénat and the Louvre.
M.C. Escher and A.E. Drijfhout (author), XXIV Emblemata, dat zijn zinne-beelden (proofcopy), from Antiquariaat Acanthus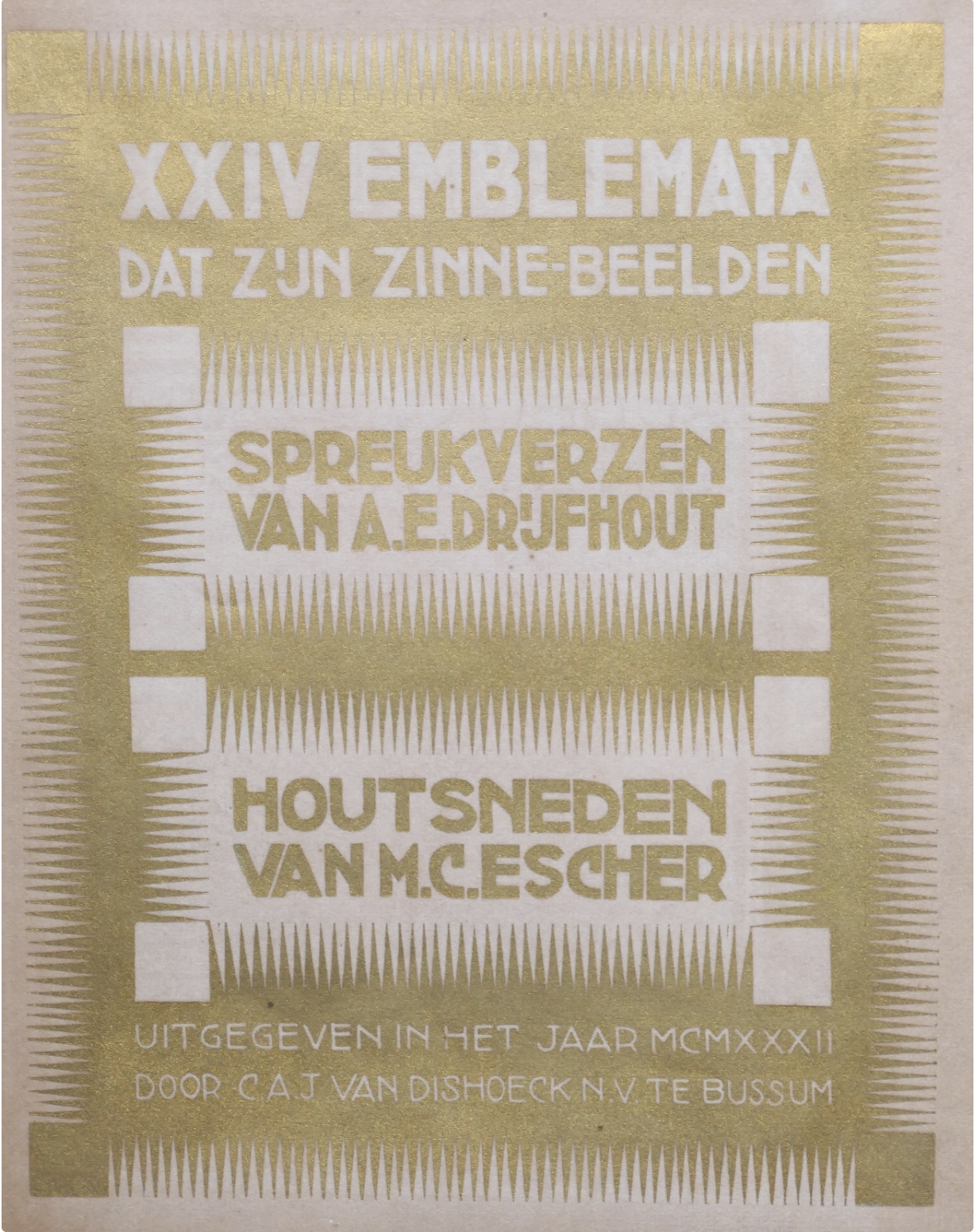 27 Original woodcuts by M.C. Escher, all loose and in uncut sheets (tipped in, under contemporary paper passe-partouts), all signed within the plate and 21 extra signed in pencil by M.C. Escher with his full name. The title sheet is uniquely printed in gold on beige paper (ca. 23 x 20 cm.) and 26 plates (various small differing sizes) are printed on thin white Japanese paper.

An unrecorded, unique collection of proofs, formerly in the possession of the art historian G.J. Hoogewerff (1884-1963), the author and initiator of this Emblemata project of Escher. 12 Plates of the 'Emblemata', possibly from this copy, were also the first exhibited works of Escher in a museum, from February - March 1932. Hoogewerff played a crucial role in the personal and artistic life of M.C. Escher (1898-1972).
Escher lived and worked in Rome between 1924 and 1935 and Hoogewerff was the director of the Dutch Historical Institute in Rome from 1924 to 1950. Around 1930 Escher became quite depressed, struggling with health problems, lack of inspiration, lack of interest in his work and financial difficulties, all of which lead him to contemplate to end his artistic career altogether. Hoogewerff revived Escher with the suggestion of a partnership production of a series of 'emblemata', being allegorical illustrations with an accompanying explanatory text, captioned by a Latin motto. Thus using a traditional form and at the same time creating something new. Hoogewerff wrote the text under the pseudonym of A.E. Drijfhout and Escher made the woodcuts.
And, perhaps even more important, Hoogewerff played a significant role in Escher's recognition as a graphic artist. He was the first well-known art historian who wrote a lengthy 18 pp. article on Escher's work, published in the leading Dutch artistic literary journal Elseviers Geïllustreerd Maandschrift of october 1931. In it, he also favourably discusses the Emblemata.
A few months later, in February - March 1932, possibly through connections of Hoogewerff, Escher had his first exhibition in the 'Haags Gemeente Museum'. He showed there for the first time his graphic work with 10 plates, the title and the content page of the Emblemata, in the group exhibition 'Moderne Nederlandsche Houtsneden. Februari-Maart 1932'.
The Emblemata, the actual book was finally published nearly half a year later in the summer of 1932 by C.A.J. van Dishoeck in Bussum. The total edition of the book was 300 copies, of which 25 copies with the plates signed in pencil, with initials only, and numbered with a justification stamp. All copies of the edition, including the 25 'special' copies were printed on beige 'Van Gelder simili-Japan' paper.
This print series, the result of a communal work of Hoogewerff and Escher plays a key role in M.C. Escher's oeuvre. It brought him his first recognition as an artist and prevented him from ending his career.
Slider images caption: Pages from M.C. Escher and A.E. Drijfhout (author), XXIV Emblemata, dat zijn zinne-beelden. All images via Amsterdam International Antiquarian Book & Map Fair
Tags/ origins, history, printing, book, amsterdam, prints, manuscripts, antique, collector, bibliophile, maps, m. c. escher, emblemata, french revolution, amsterdam international antiquarian book & map fair