London Design Festival: what to see in this year's ultra typographic fest
2018 marks ten years of the London Design Festival at the V&A. As the Festival hub, the V&A houses a broad range of special installations and displays, as well as a huge programme of talks, tours and workshops, running from 15 – 23 September. Obviously graphic design and typography are some of the arts which are brought into the limelight in this year's impressive line up of events.

From the "Graphics, Politics and Protest- Global Design Forum" talk on the 16th of September which promises to give us a glimpse into the influence of design on politics and vice versa with speakers Patrick Thomas, the director of Patrick Thomas Studio, and Anthony Burrill, graphic artist, print-maker and designer sharing some insightful information of this "relationship" which keeps on giving to the secret to designing graphics that engage online, in print and in the real world in a shifting creative landscape that is to be revealed a day before during the "Graphics That Engage" talk by Ken Kirton, director of the multidisciplinary design agency Hato Studio and Sebastian White and Eva White, the directors of Kellenberger White, London Design Festival will explore the challenges of graphic design and the letterforms nowadays.

Specialising in spatial linguistics and 3D communication, Graphic Designer and new Pentagram partner Sascha Lobe who has worked with institutions like Bauhaus-Archiv Berlin & K20 K21 Düsseldorf, global brands like Adidas and Mercedes-Benz, and architects such as Daniel Libeskind & David Chipperfield is one of the stars at this year's Global Design Forum talks.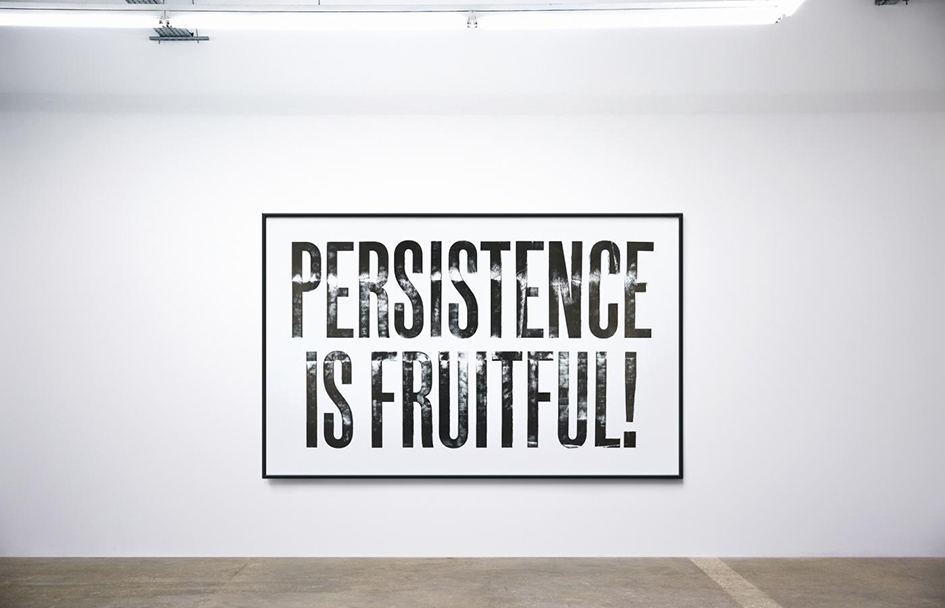 Also London Design Festival is collaborating with 14-18 NOW, the UK's arts programme for the First World War centenary - on a commissioned project inspired by the First World War concept of Dazzle.

The Creative Studio at the V&A is being "dazzled" throughout the nine days of London Design Festival by design studio Pentagram in a commissioned project inspired by a type of experimental camouflage used during the First World War.

The idea of "dazzle", a camouflage painted on to the surface of ships, was pioneered by British artist Norman Wilkinson, who prepared numerous designs for vessels, including US merchant ships, targeted by enemy U-boats. Drawing on avant- garde artistic movements such as Cubism and Vorticism, as well as animal camouflage, these bewildering shapes and angles were designed to confuse the enemy as they struggled to make out the dazzle ships against shifting waves and clouds.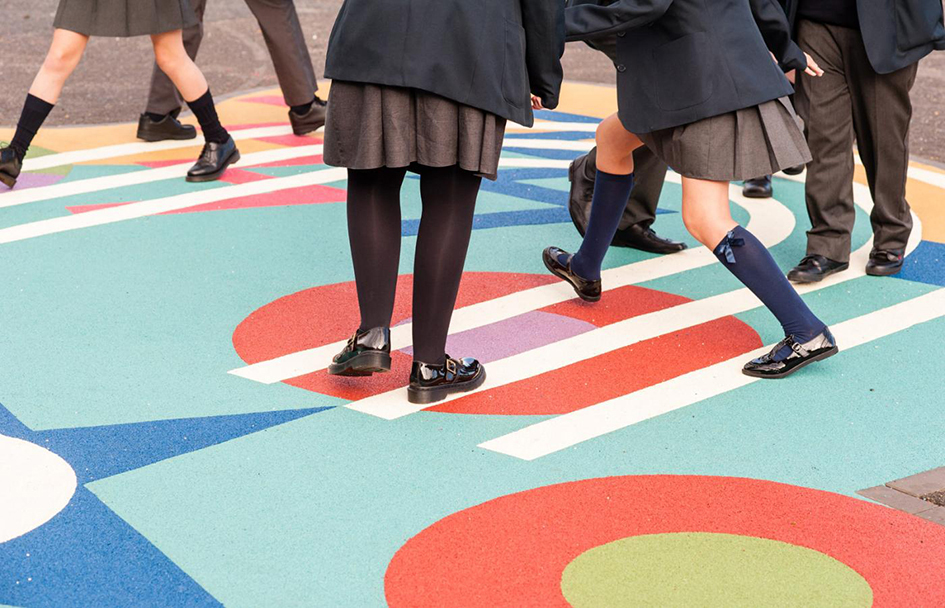 Pentagram's approach was to re-interpret the construction of Dazzle camouflage from a purely graphic origin into a typographic exploration. Using the Wilfrid Wilson Gibson poem "Suspense" as its source, Pentagram's design abstracts the letterforms and words into an immersive experience by placing the visitor inside the Dazzle room.

Dazzle is the culmination of the Dazzle Ship series co-commissioned by 14-18 NOW, the UK's arts programme for the First World War centenary, and Liverpool Biennial. "Since 2014 we have launched five hugely popular dazzle ships, in Liverpool, London, Edinburgh and this year a dazzled fire boat in New York," says Jenny Waldman, Director of 14-18 NOW. "We are thrilled to be working with London Design Festival and Pentagram to give audiences the chance to reflect on a crucial moment when art and design contributed to saving lives in the First World War."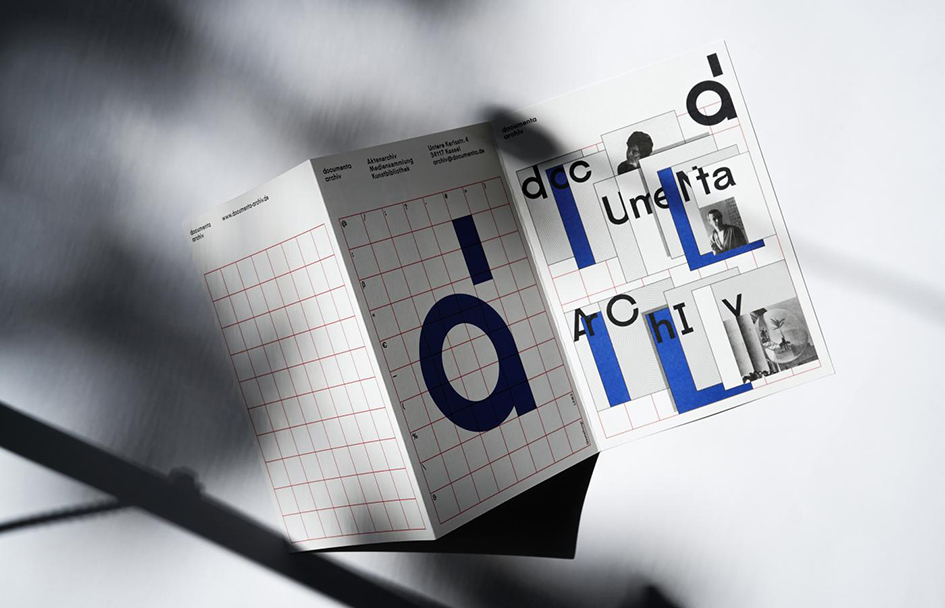 This year London Design Festival is collaborating with Pentagram to celebrate 10 years at the V&A.

With a characteristic V&A mix of heritage, modernity and design ingenuity, the V&A Members' Room, designed by architects Carmody Groarke, transforms a magnificent top-lit gallery on the top floor of Aston Webb's Grade 1 listed 1909 wing into a beautiful dedicated space for Members, offering a different perspective at the heart of the Museum.

The Members' Room opened in October 2017, so this year will be its first London Design Festival. Celebrating ten years with the V&A as the official London Design Festival hub, Pentagram will transform the space with the graphic identities created over the decade.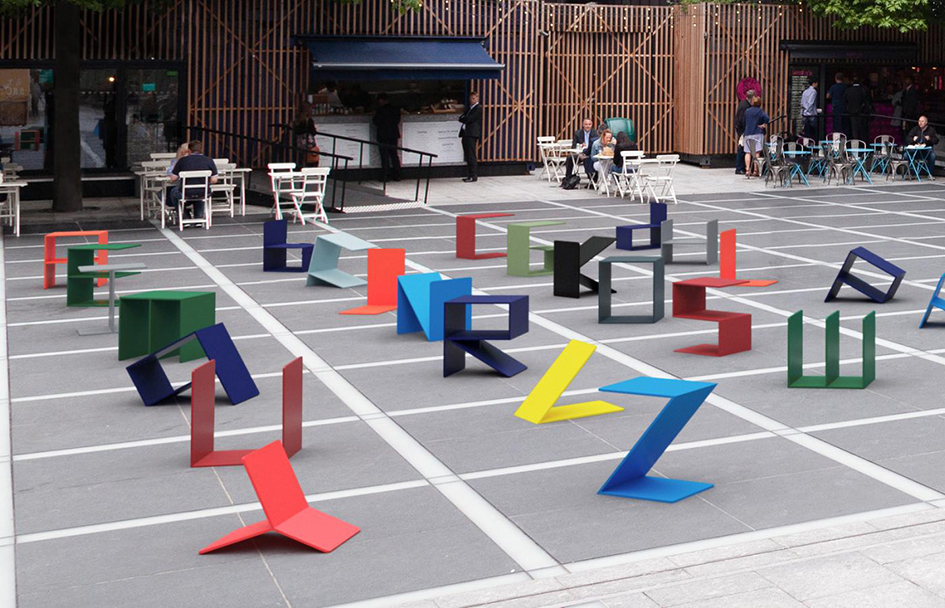 Last but not least Kellenberger–White, known for their playful approach to typefaces, designed a new series of alphabet chairs as a Landmark Project at Broadgate, supported by Festival Headline Partner British Land.

Visitors are encouraged to explore, interact, move, and make words with the letters, which consist of 26 bespoke colourful alphabet chairs popping up in Finsbury Avenue Square.

The result of an experiment in folding metal to create a typographic system, the chairs are informed by research into László Moholy-Nagy, Marianne Brandt and Wilhelm Wagenfeld. The result is an alphabet of 26 chairs.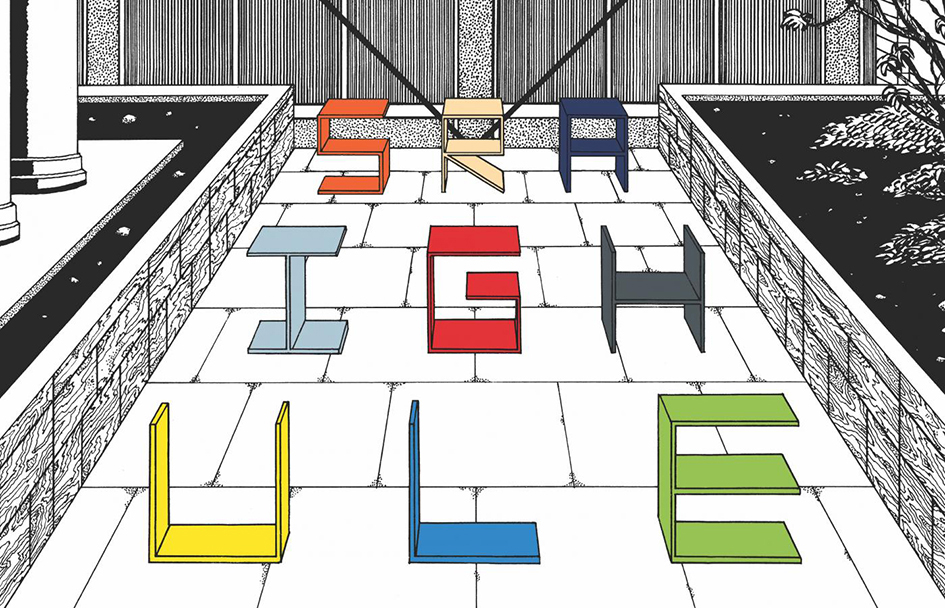 Other influences for this usable typeface include Bruno Munari's photos 'Seeking Comfort in an Uncomfortable Chair' (1944), Max Bill and Hans Gugelot's Ulm Stool (1955), as well as Bruce McLean's 'pose' works of the 1970s.

Each chair is in a different colour, chosen from a specialist paint manufacturer used for industrial metalwork – from International Orange (used for San Francisco's Golden Gate Bridge) to Cornflower Blue (the colour of Middlesbrough's Transporter Bridge).

Explore more here.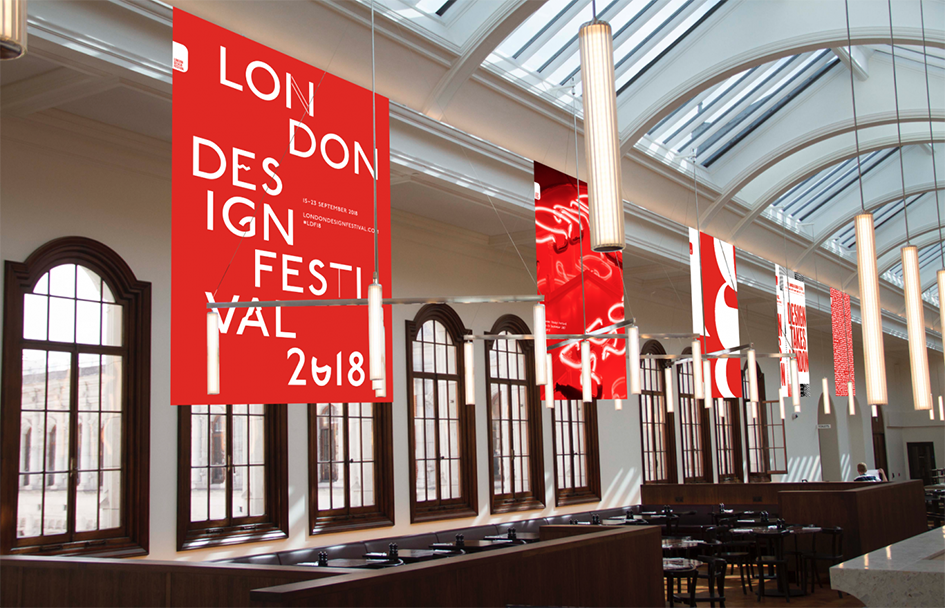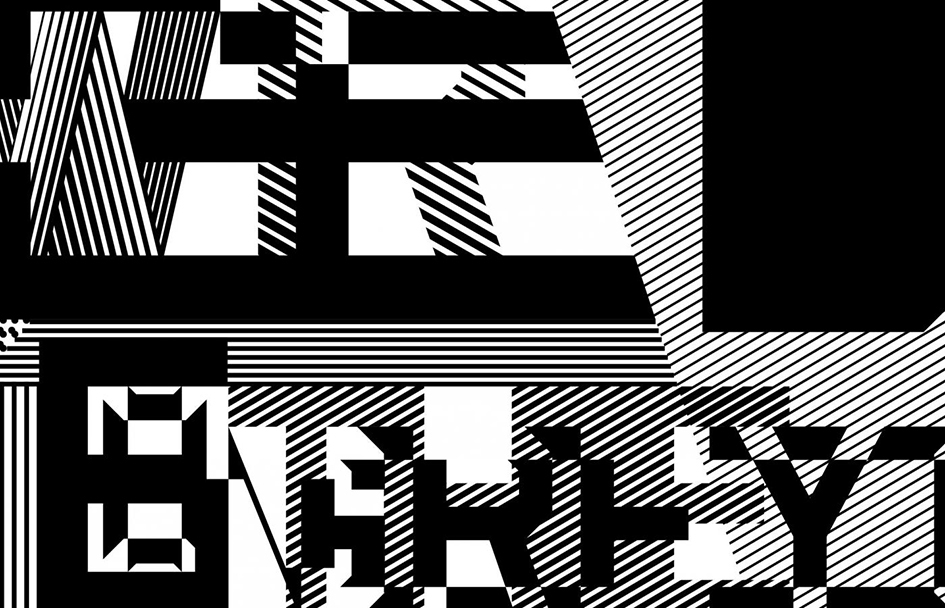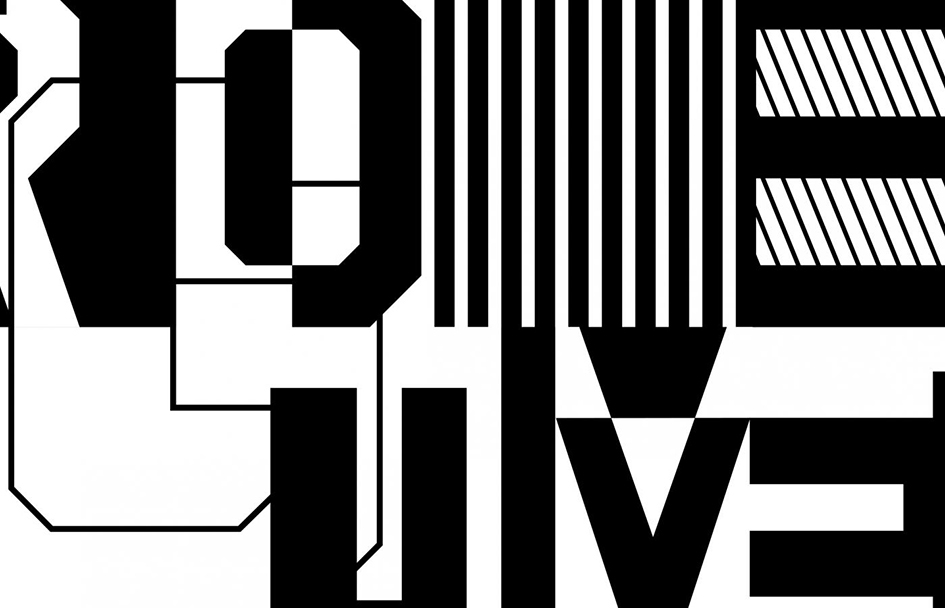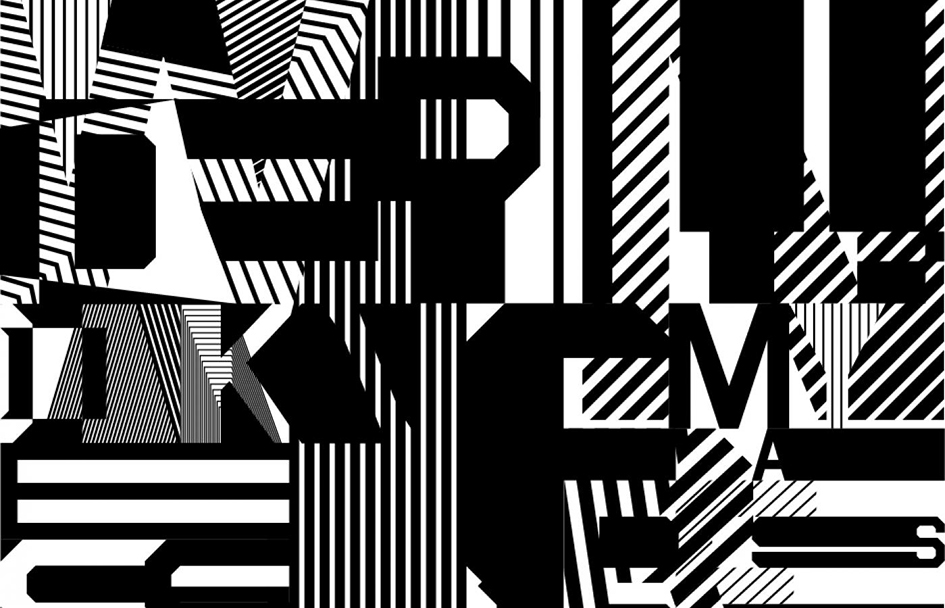 Images via London Design Festival
Tags/ typography, inspiration, graphic design, london, typefaces, letters, new york, adidas, pentagram, san francisco, anthony burrill, letterforms, max bill, bruno munari, lászló moholy-nagy, graphics, cubism, sascha lobe, london design festival, v&a, alphabet chairs, global design forum, politics and protest- global design forum, patrick thomas studio, graphics that engage, ken kirton, hato studio, sebastian white, eva white, kellenberger white, bauhaus-archiv berlin, k20 k21 düsseldorf, mercedes-benz, daniel libeskind & david chipperfield, 14-18 now, norman wilkinson, vorticism, dazzle ships, wilfrid wilson gibson, liverpool biennial, liverpool, edinburgh, jenny waldman, v&a members' room, carmody groarke, aston webb, landmark project, broadgate, festival headline partner british land, finsbury avenue square, marianne brandt, wilhelm wagenfeld, hans gugelot, bruce mclean, international orange, golden gate bridge, cornflower blue, middlesbrough, transporter bridge