Instant classic: Bureau Borsche's typographic posters for BR Symphonieorchester
Bureau Borsche, the graphic design studio which was founded in 2007 by Mirko Borsche goes uber typographic once again for it's slick, elegant approach for BR Symphonieorcheste's season.
The BR Symphonieorchester's international acclaim reaches far, with yearly tour dates far-flung from its Munich base. As the only German orchestra to have had the honor of working with Leonard Bernstein and currently under the direction of Mariss Jansons the orchestra has a top-notch classical reputation to maintain. A long term client of Bureau Borsche since 2010, the BRSO's signature black and white corporate design was inspired by its own stage presence: the monochrome suits of the orchestra.
"In this simplicity we found a way to generate personality without imagery by solely focusing on typography as the key to all information. Heavy arches and sharp edges in the customized font make the designs descriptive while underlining the bold and experimental look of the BRSO. To delve deeper into the essence of the orchestra, we crafted a customized font that combines both serif and grotesque to visualize the harmony and disharmony of the orchestra's notes. This bold yet minimal design expands across all aspects of the BRSO media from print, to merchandise, and digital" explained BB.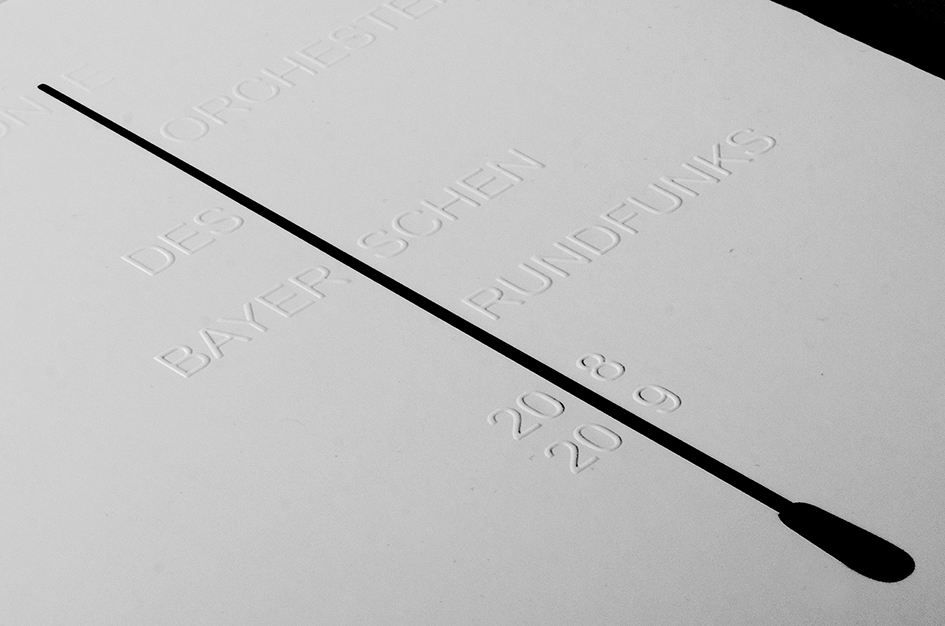 Renowned for its versatility Bureau Borsche delivers once again with this season's black and white typographic posters for the Symphonieorchester des Bayerischen Rundfunks.
In a number of different surveys of music critics, the Symphonieorchester des Bayerischen Rundfunks has numbered among the top ten orchestras in the world, most recently in the 2008 orchestra ranking by the British music magazine "Gramophone", (6th place) and in the Japanese music magazine "Mostly Classic" in 2010 (4th place). The Symphonieorchester des Bayerischen Rundfunks got awarded the "Preis der Deutschen Schallplattenkritik" (Award of German Record's Review) for Antonin Dvorak's Symphony No. 9 conducted by Andris Nelsons. For the recording of the 3rd Symphony by Gustav Mahler under the direction of Bernard Haitink, the orchestra was awarded the BBC Music Award in April 2018.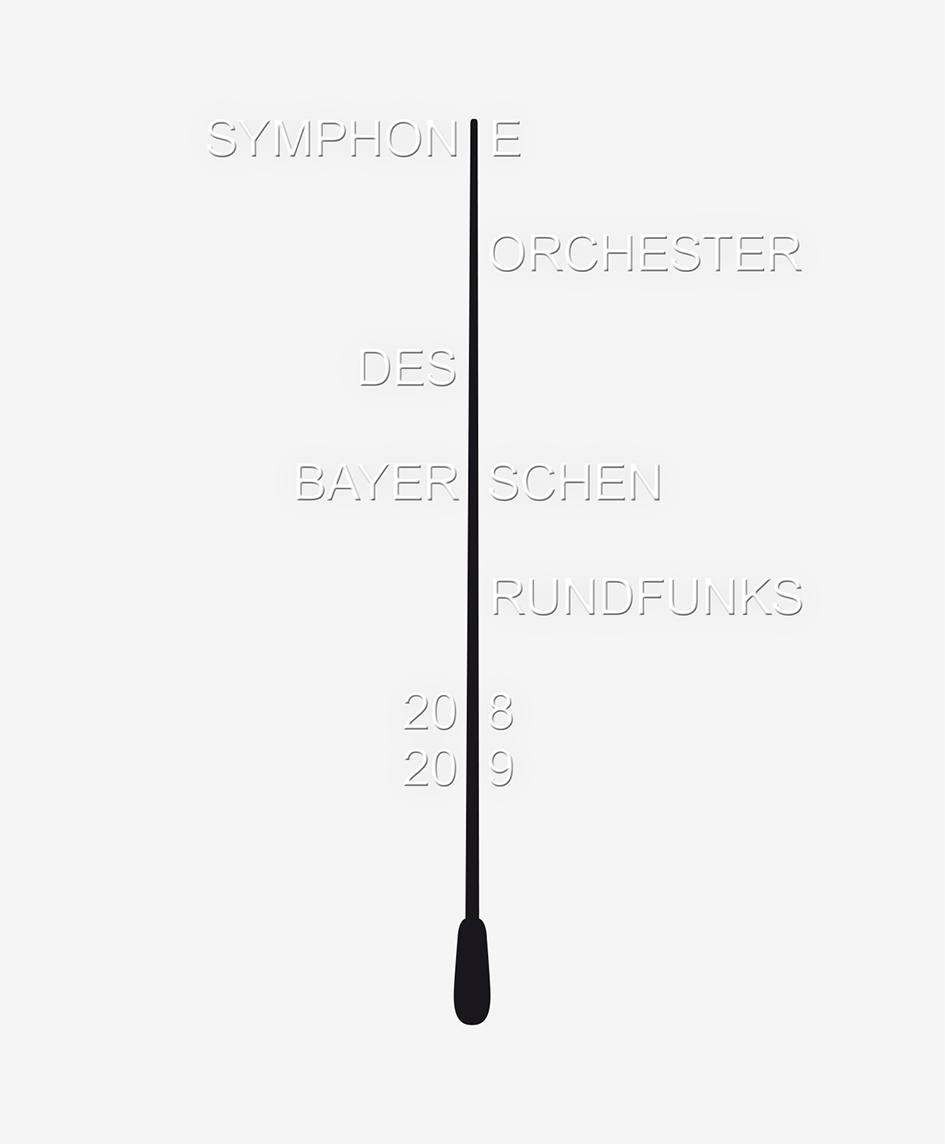 For its achievements, Bureau Borsche has won numerous national and international awards and our work has held critical acclaim in both the business and advertising sector as well as having been part of single and group exhibitions worldwide.
Check more here.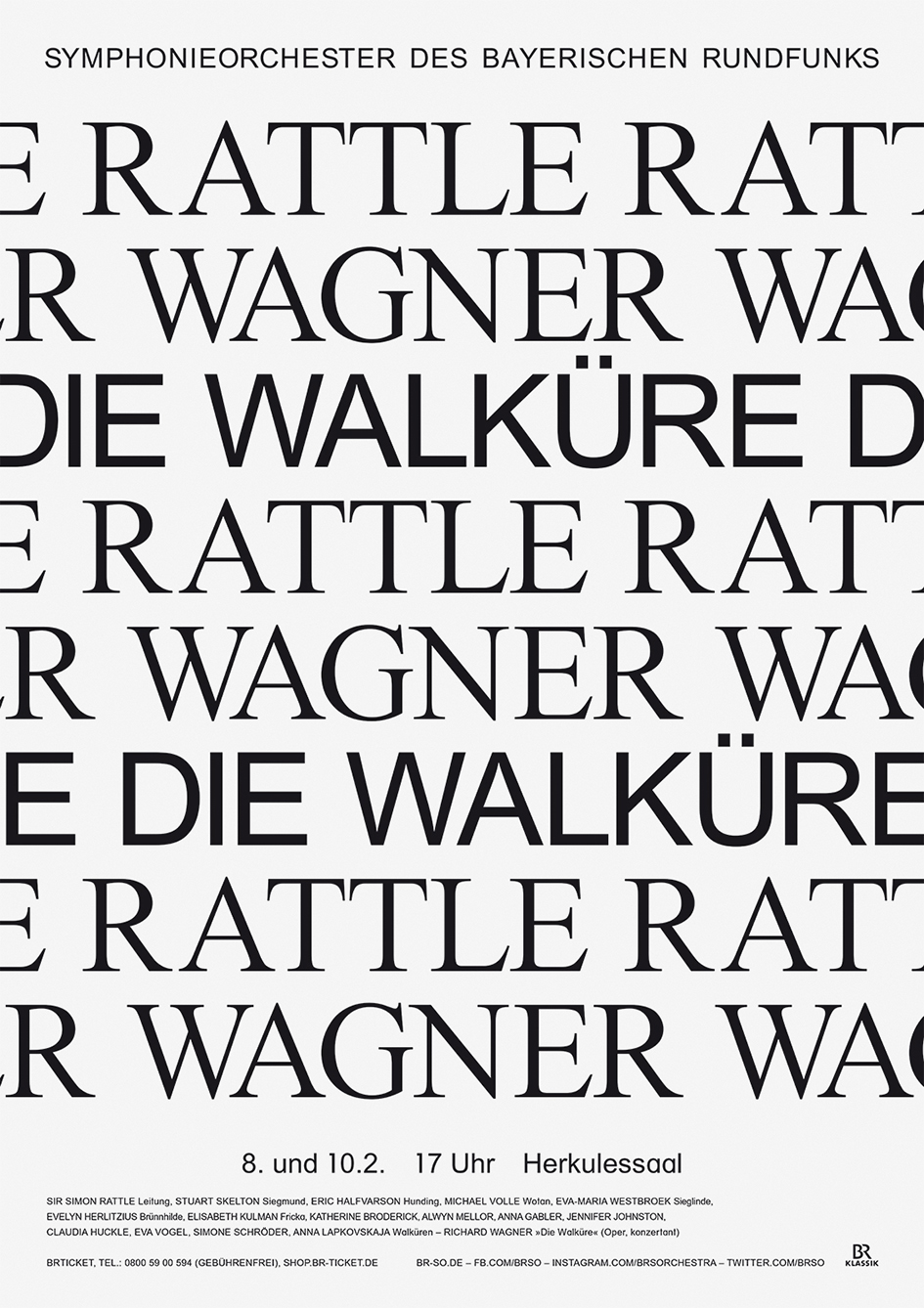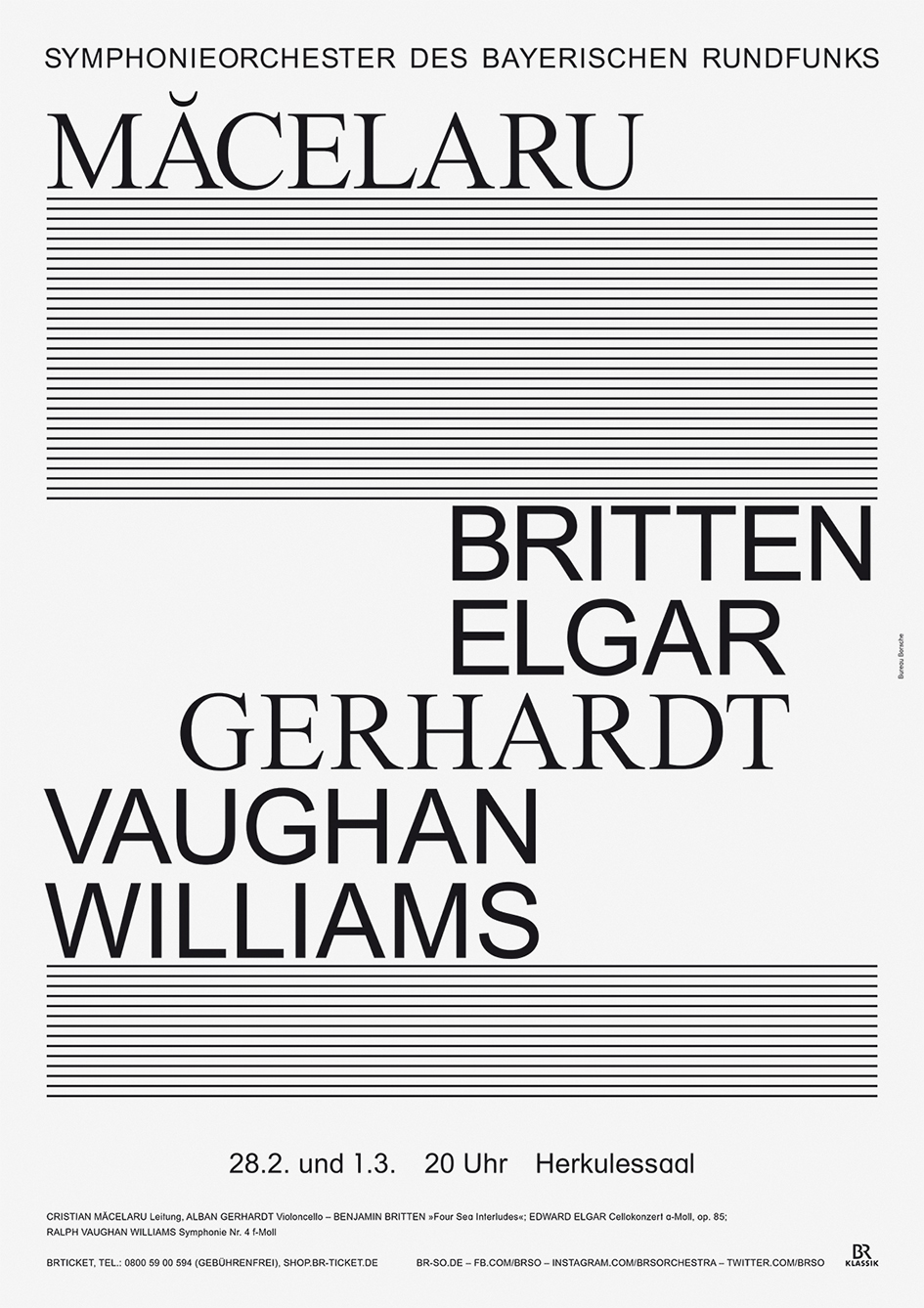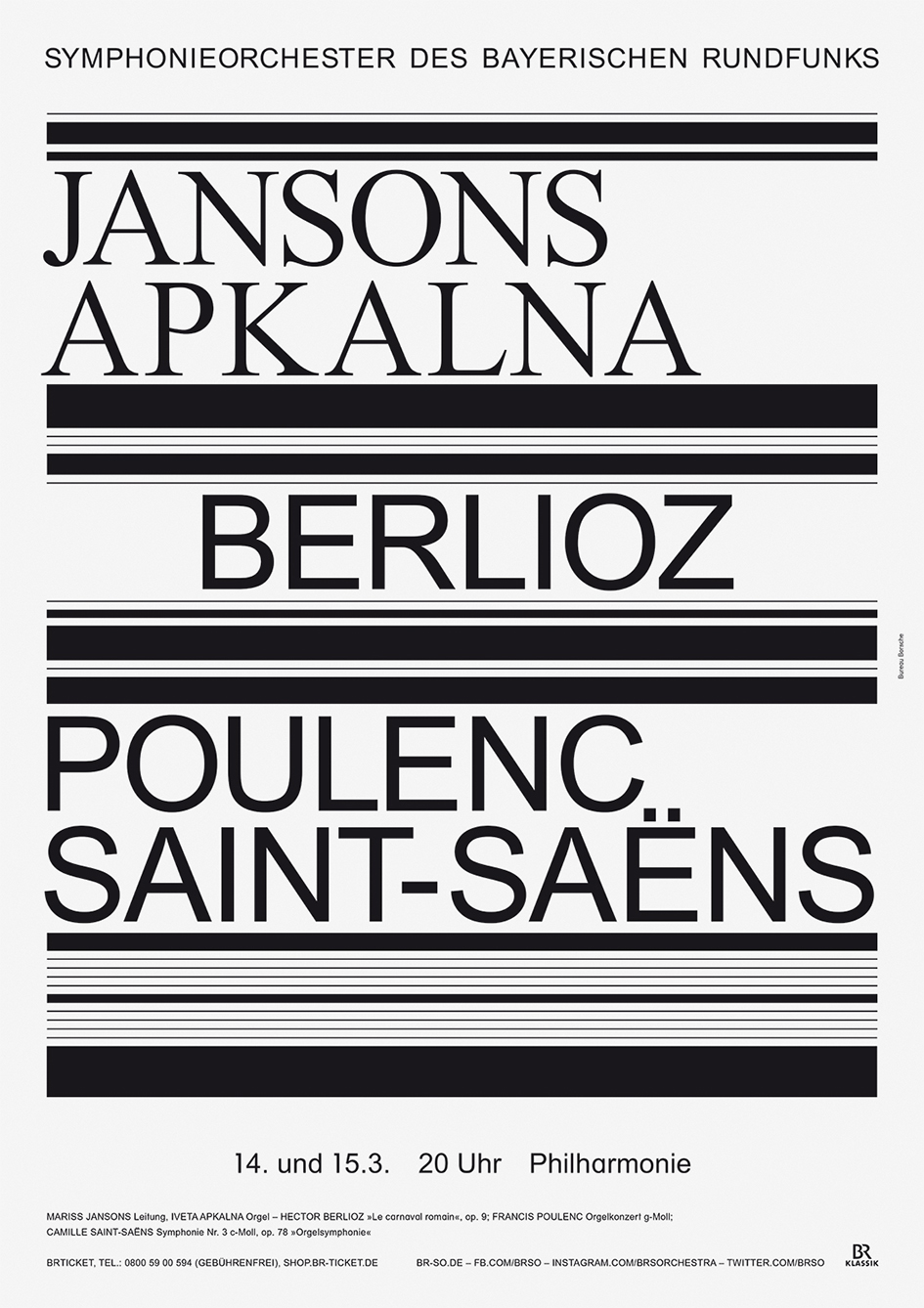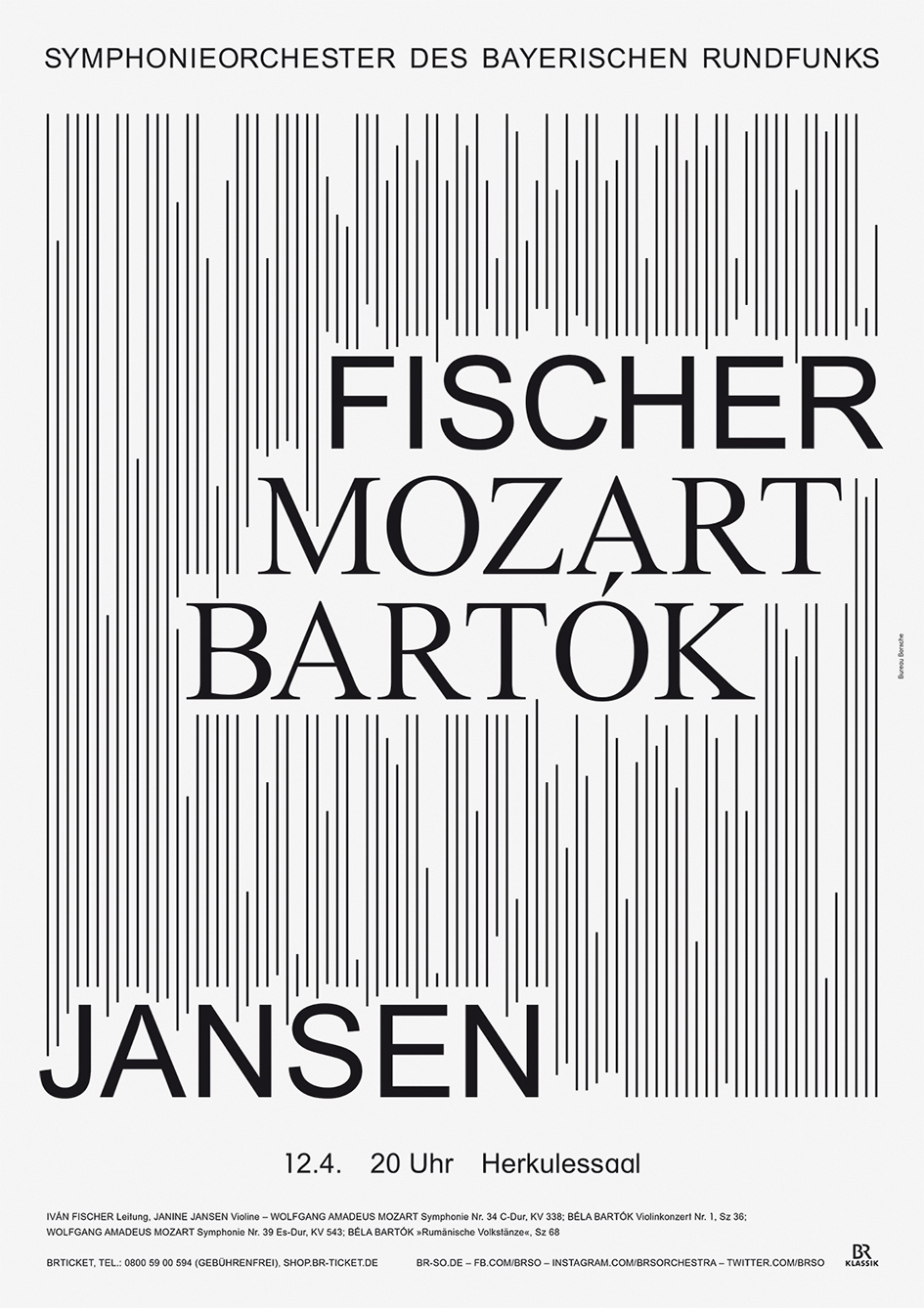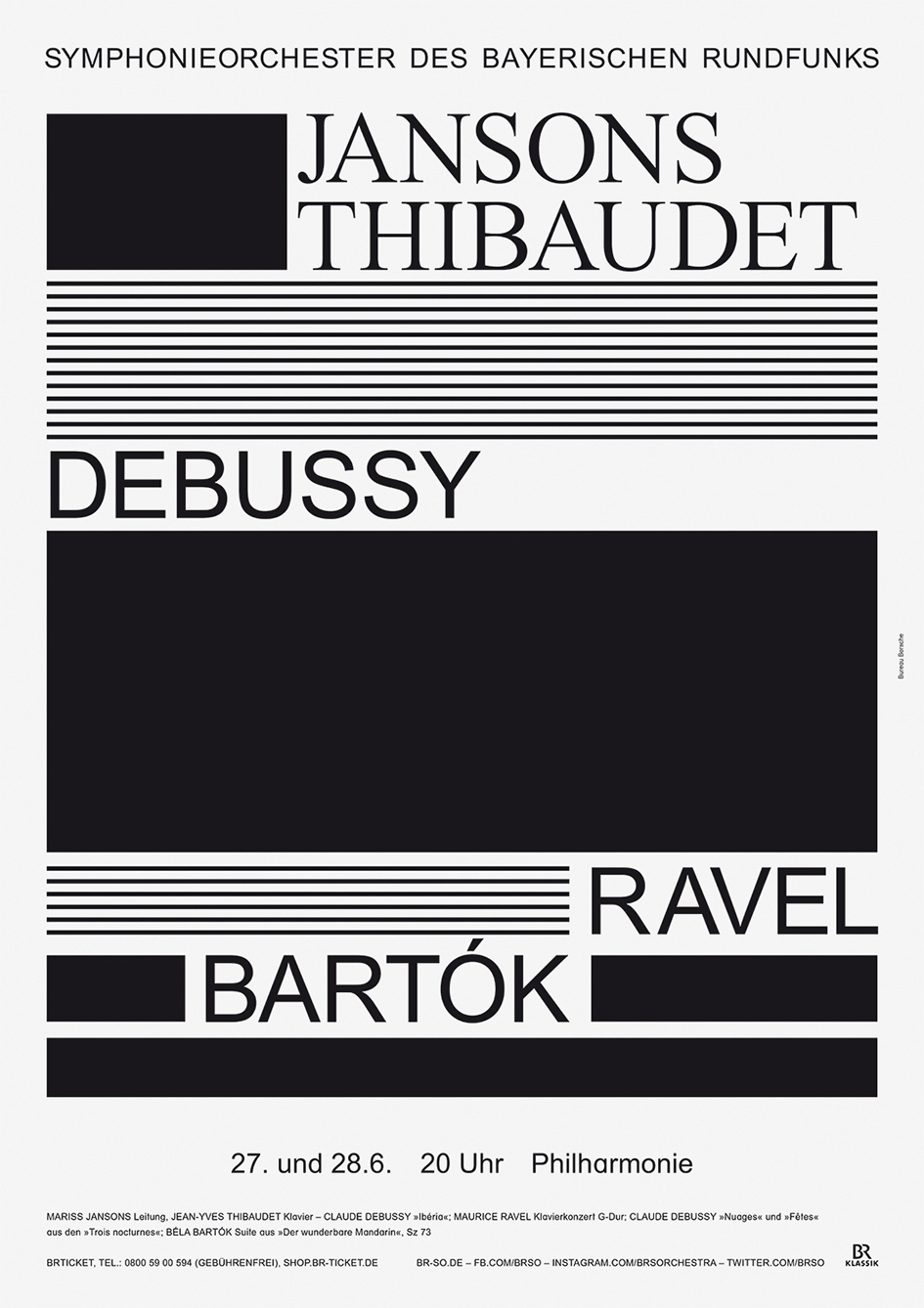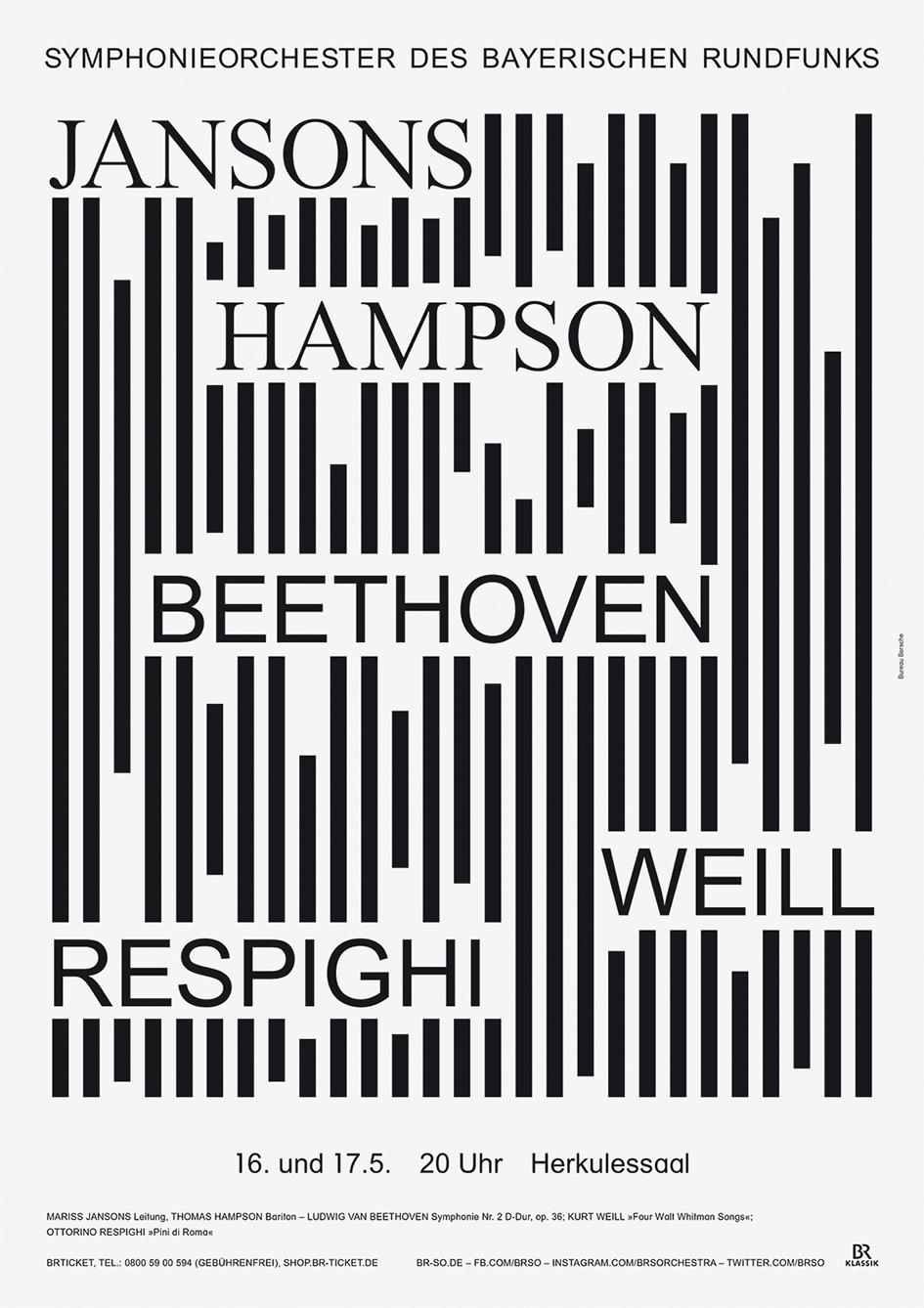 Tags/ typography, munich, inspiration, black and white, grotesque, gustav mahler, german, custom font, mirko borsche, serif, bureau borsche, corporate design, br symphonieorcheste, symphonieorchester des bayerischen rundfunks, orchestra, monochrome, leonard bernstein, mariss jansons, antonin dvorak, andris nelsons, bernard haitink, preis der deutschen schallplattenkritik, gramophone, mostly classic, bbc music award