PSO on the 1st Symposium on Greek Diaspora and Immigration
The Masters Program in Museology and Cultural Management (A.U.Th. & Univ. of Western Macedonia) organized a Symposium on Greek Diaspora and Immigration. The Symposium which took place last May constitutes the first public presentation of the Greek Diaspora and Immigration Research Program.
Operating under the auspices of the Institute of International Education, USA and the FULBRIGHT Foundation, the program is funded by the Stavros Niarchos Foundation for a collaboration with academics holding a professorship in Greek Studies, namely Yiorgos Anagnostou and Nikos Poulopoulos in the State University of Ohio and the University of Missouri-St. Louis, respectively, two of the main speakers.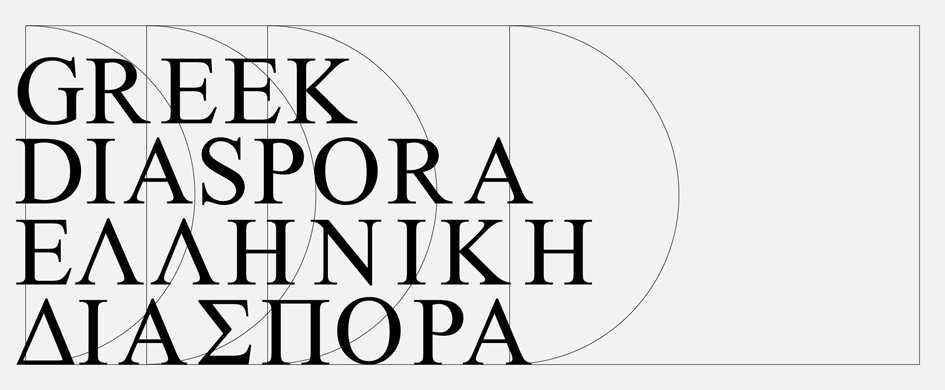 Responsible for the organization of Symposium was DRIMMI "initiative", an interdisciplinary body of individuals from Greece and abroad, a critical nexus for research on Greek Immigration, Diaspora and the Refuge, that largely aims at promoting discussion and cross-fertilization within and outside academia. The members of DRIMMI contribute to its aims by increasing public understanding on Greek migration, past and present.

For this unique event Post Spectacular Office, a design studio based in Thessaloniki designed an impressive visual language.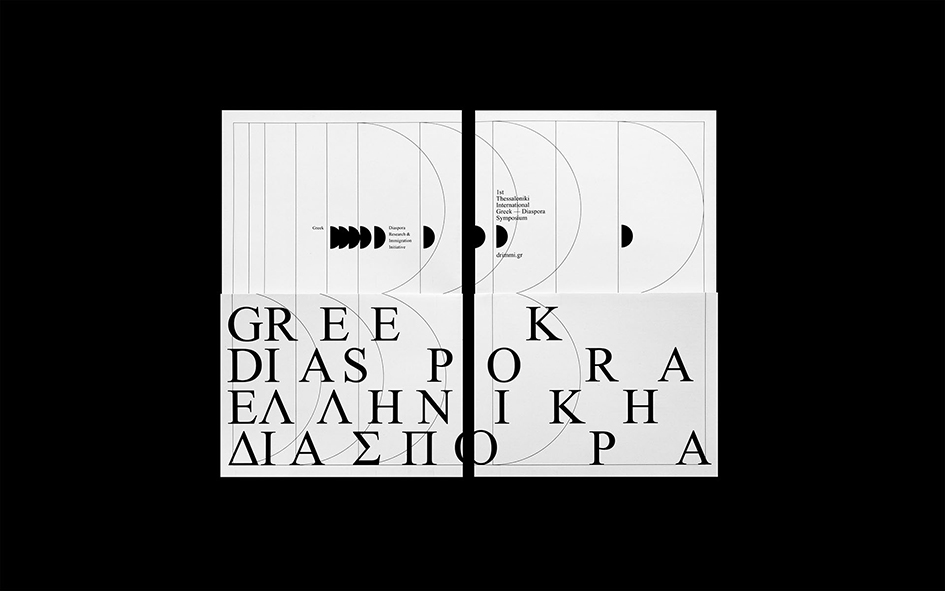 "Our goal was to create an characteristic and flexible visual language that could cover the future actions of the Program over time, creating a distinctive and coherent visual identity. The design concept is inspired by the concept of 'dissemination' that introduces into the design the concepts of 'fluctuation', 'randomness', 'condensation', 'enlargement', 'distance' and 'approach'. These elements were interpreted and translated into a system of layout, typography and imagery, supported by the use of a strict geometry system that organizes the information, the use of a font that creates the frame of reference in relation to the identity of the Symposium, and finally, the use of optical contrast between white and black" writes Stergios Galikas, Co Founder & Creative Director of PSO.
"The visual identity of the Symposium covered a variety of applications such as: poster and banners, invitations, program, brochures, mail cards, notebooks, pencils, bag, speaker cards etc" he adds.
Post Spectacular Office is a narrative-driven design office that combines the wide experience from the fields of architecture, exhibition, graphic design, and academia. They design spatial and iconic environments for individuals, brands, exhibitions, trade fairs and museums that have narrative power.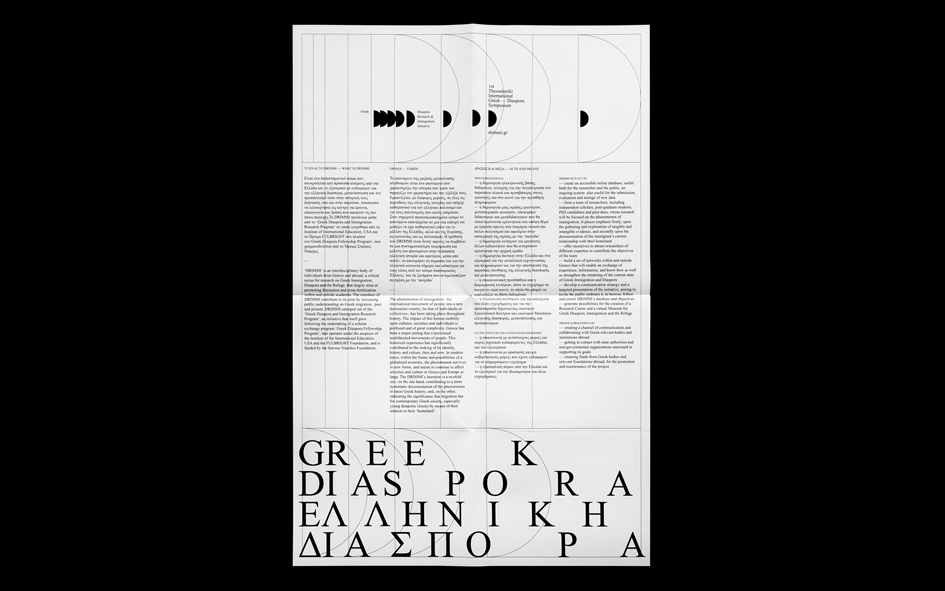 "Our projects are trans-disciplinary approached with an intellectual and narrative perspective motivated by a strong intention to realizing concepts in the world. Starting from the content and using of a variety of mediums, we create layered, spatial narratives in which multiple mediums create a unique form. Our aim is to design meaningful environments that inspire visitors and immerse them into new experiences" say Stergios Galikas and Evelina Garantzioti.

Check more of their work here.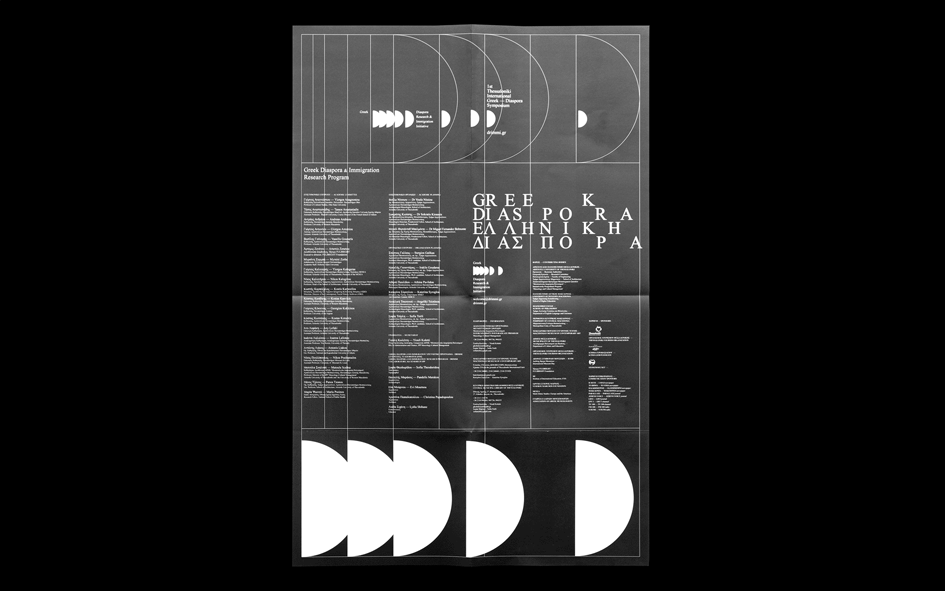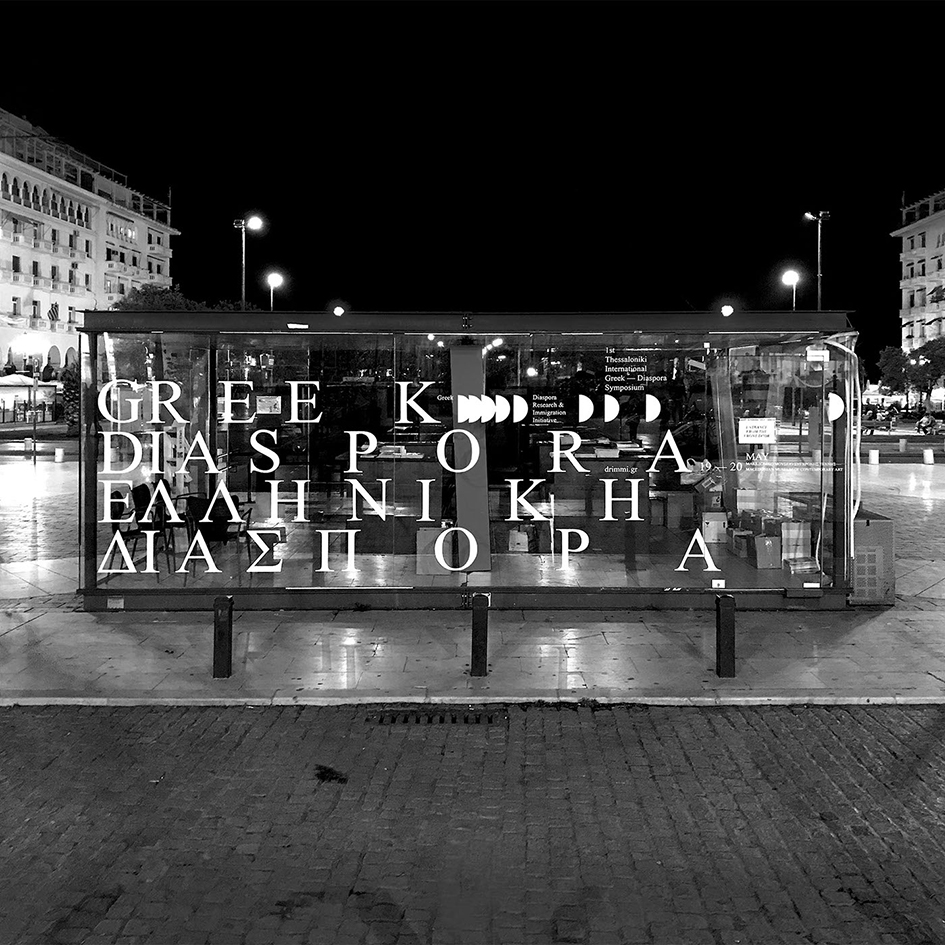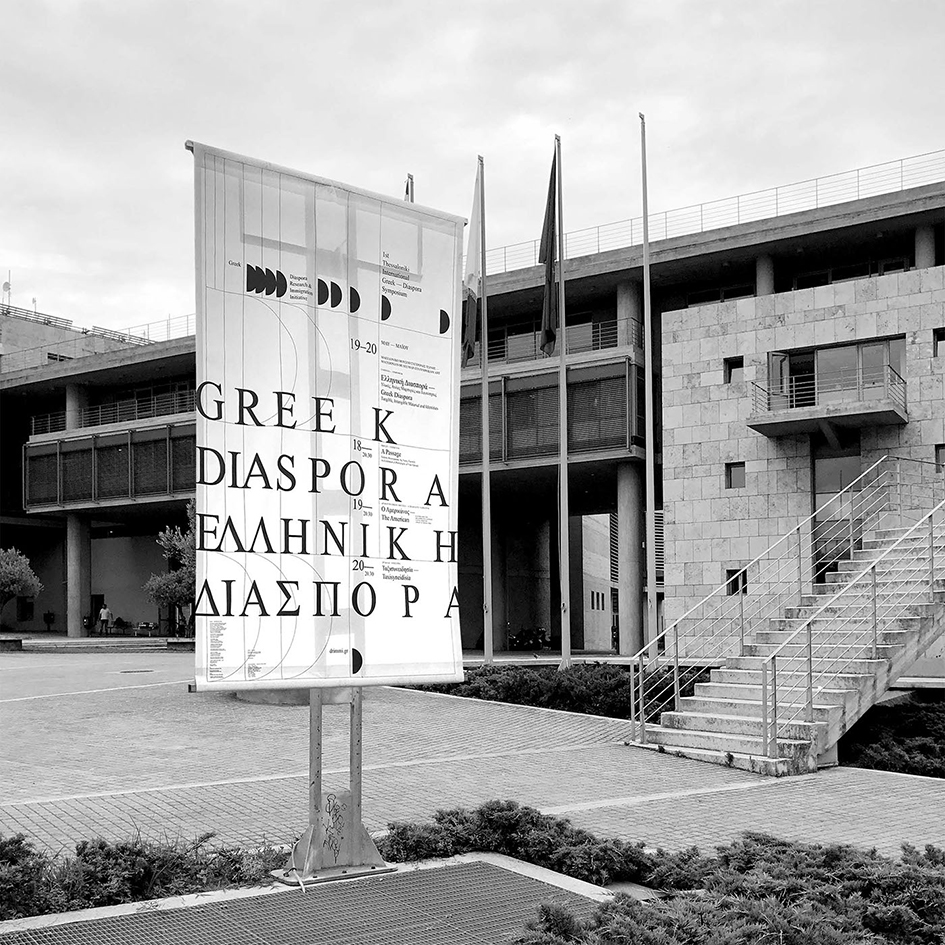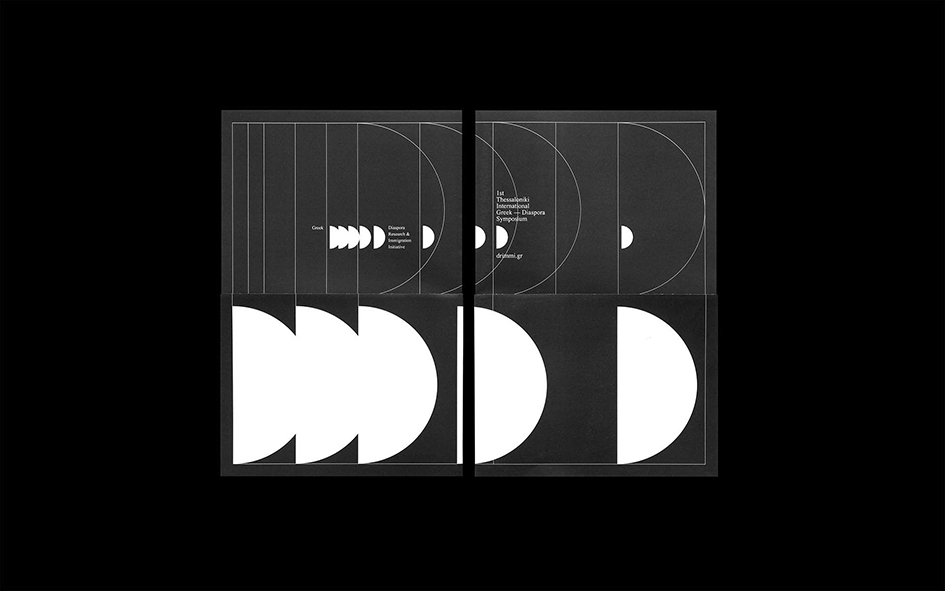 Tags/ typography, inspiration, graphic design, visual language, post spectacular office, symposium on greek diaspora and immigration