Craig Black unleashes his King Kong typographic magic to UK for Slick's
Slick's Barbershop was coming up to it's 5th year anniversary and they wanted a fresh and exciting new look across their window front to celebrate their journey. So, eventually, they turned to Scottish born graphic designer, lettering artist and typographer Craig Black.
The brand has consistently grown stronger and stronger each year and has become one of the leading barbershops in the United Kingdom. As a result, they've also become pioneers in their field and wanted a new lettering window mural that would represent them as 'bold and powerful'. Here comes the King Kong in the story.
"The inspiration for the project was based around film titles of the 1920s and 30s specifically King Kong. These titles were restricted to black and white colour which in turn let's the typography speak for itself. The amazing use of the type is so captivating that it reminded me of 'bold and powerful' similar to the King Kong character and the Slick's brand" Black says to Typeroom.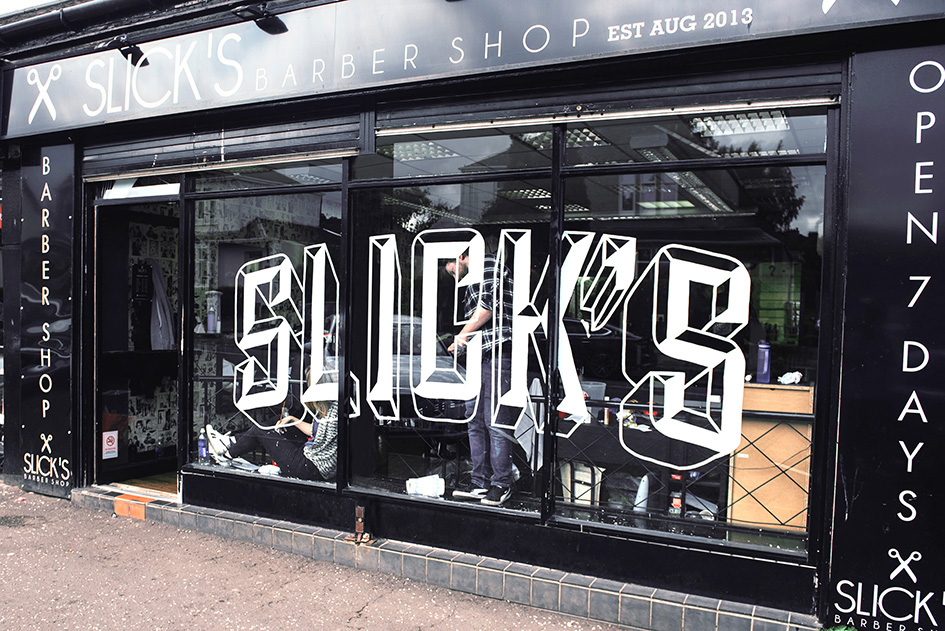 "With the shop being settled in a bustling high street, stand out ability was a must. Using the window and background of the shop as the canvas, creating large bold typography in white with a slight contemporary feel brought this lettering window mural to life".
Known for his bespoke and innovative typographic illustrations and visual language Black first constructed the design in Adobe Illustrator and then printed to scale on a studio printer. Roughly 70 x A3 sheets were sliced and diced to create a large stencil. This stencil was then placed on the outside of the glass windows, while the design team armed with Molotow paint markers started to recreate the design by painting on the inside of the glass windows.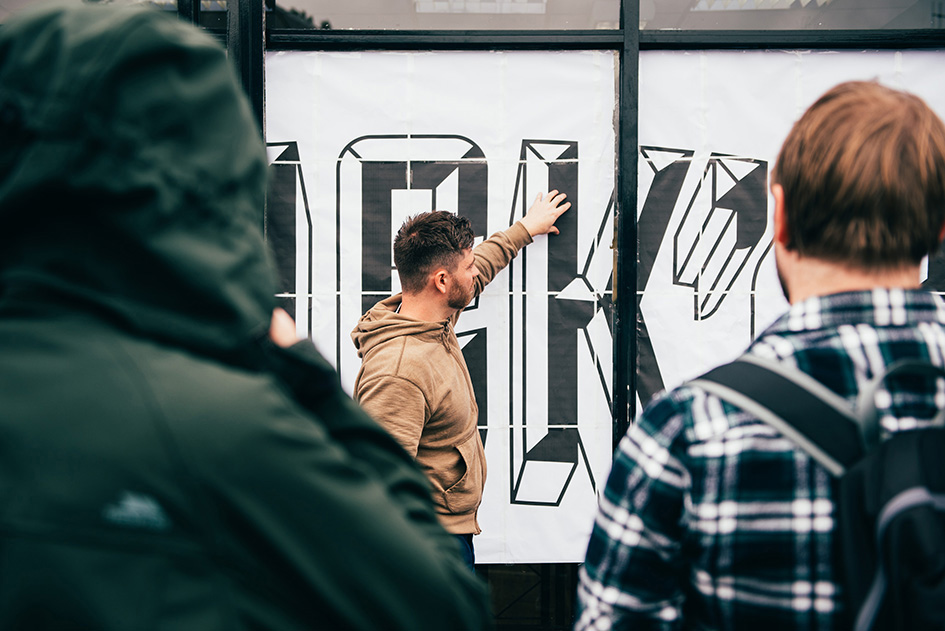 "Our 5th year anniversary was a big milestone for Slick's Barbershop" says Eric Begg, owner of Slick's Barbershop. A huge part of that achievement is down to the hard work and amazing creative mind of Craig Black. Craig has helped grow the brand from only myself and my business partner to 12 full time staff with an aim to open another two new salons in the near future. We wanted a fresh new look on our window front to represent who we are as a business and a statement to say we are getting stronger each year so we let Craig work his magic. Once again, Craig has brought the wow factor with this design. We have received some incredible feedback regarding the design and this has led to new customers coming into the salon after noticing this eye-catching display."
Check more here.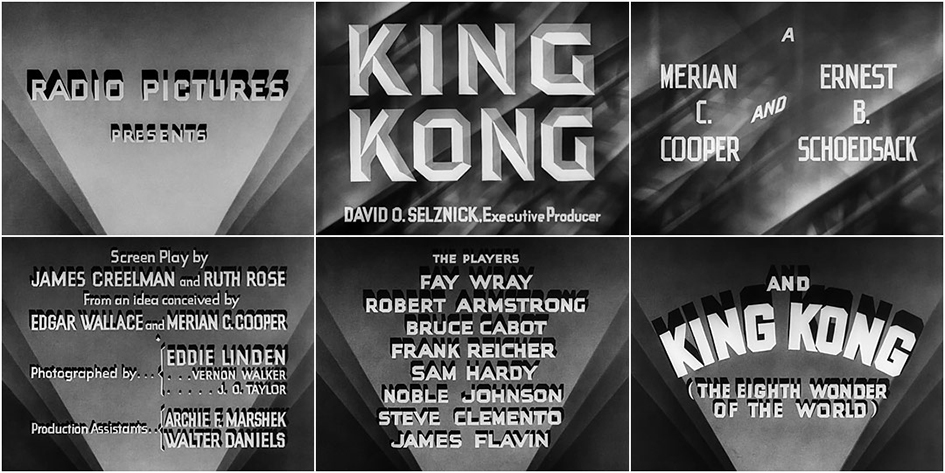 Image @artofthetitle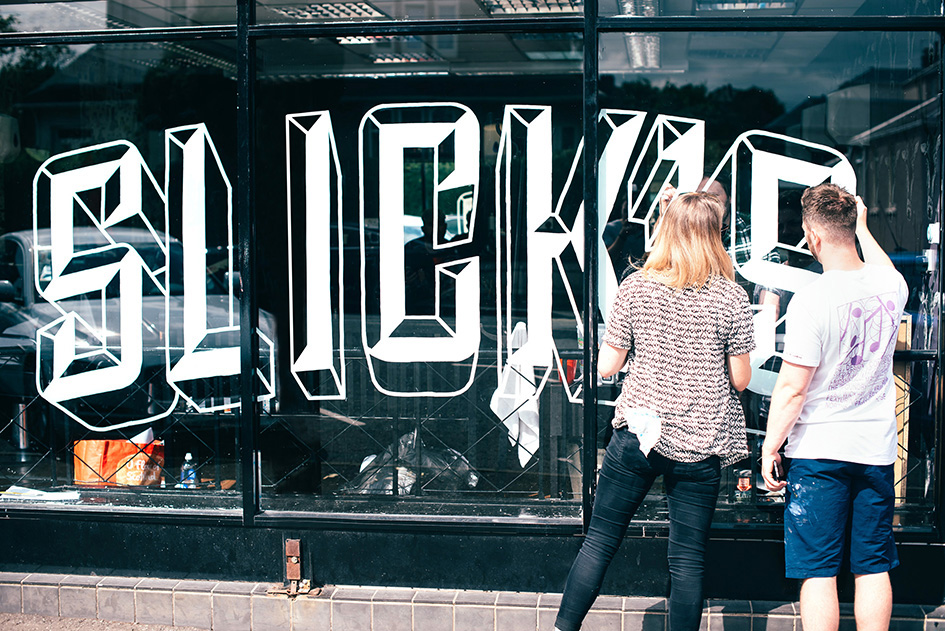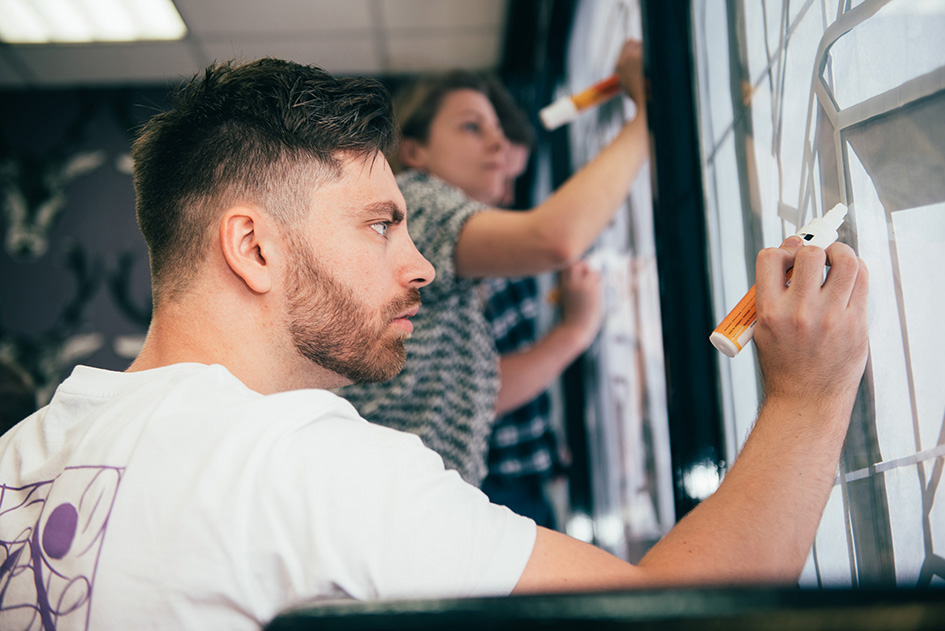 Images by Ryan Johnston
Tags/ typography, inspiration, type, lettering, artist, stencil, craig black, visual language, bespoke, typographic, slick's barbershop, united kingdom, window mural, king kong, adobe illustrator, molotow, eric begg