From Ruscha to Holzer: the Visual Language in the era of Fake News is provokingly double-edged
Curated in collaboration between Subliminal Projects in East Los Angeles, and newly established FACTION Art Projects in Harlem, New York City, Visual Language was a bi-coastal group exhibition with a stunning line-up of creatives who used typography as part of their revolutionary art.
Featuring acclaimed artists such as Betty Tompkins, Chad Kouri, Dface, Ed Ruscha, Gregg Deal, Guerrilla Girls, Jenny Holzer, Nathaniel Russell, Ramsey Dau, Scott Albrecht, Shepard Fairey, Umar Rashid and Wayne White the exhibition examined the integration of word and image into art, bringing together a broad spectrum of alternative strategies for expressing contemporary everyday experiences.
From political, ironic, poetic, typographic, and abstract the tone of the works gathered in Visual Language reflected each artist's diversity. In each gallery the artworks were presented in parallel or collaboratively, while others were juxtaposed offering a strong critical frame through which to view contemporary culture in this period of "fake news" and "alternative facts".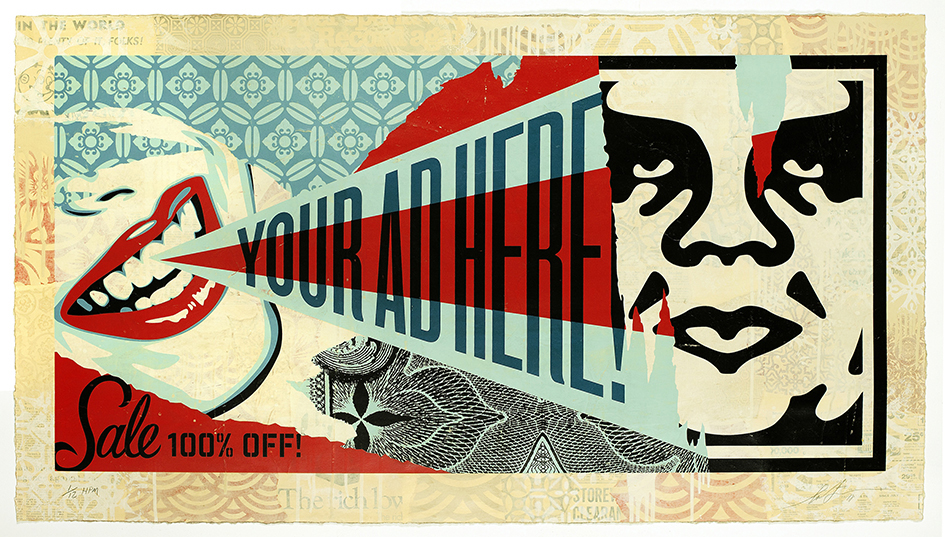 Shepard Fairey, Beyond the Streets Billboard, 2018
"Visual Language draws, with urgency, on the political, social and cultural landscapes of America now" notes Lizzie Lloyd. "The conjoining of word and image through the history of art and design is well established. Visual and verbal languages have shared a stage for centuries: from Egyptian hieroglyphs to seventeenth-century Chinese wall hangings that combine poetry and painting; from fifteenth-century Italian woodcuts to fourteenth-century illuminated manuscripts; from twentieth-century advertising to the twenty-first century collision of words and images online. The function of all this visual and verbal interweaving is distinct in each case. Sometimes it serves a practical purpose: to educate, remind or illustrate. At other times that purpose is more directed, aimed at rousing, coaxing or, even, in the case of twentieth-century propaganda, controlling".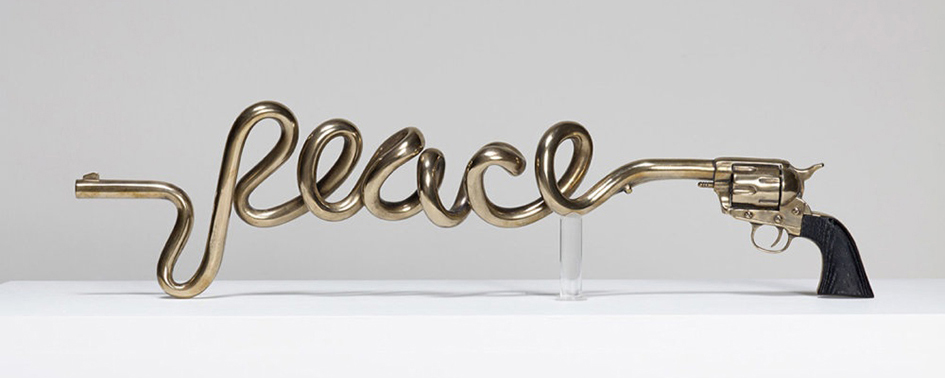 D* Face, Peace is a Dirty Word, 2015
"Modern and Contemporary art have continued to mine the space between words and images too: Pop art of the 1960s which riffed on the language of commercial advertising is perhaps the most obvious example, but Cubism, Futurism, Concrete Poetry, Surrealism, Dada, Photomontage, Collage and Graffiti have all, in their different ways, picked away at the relationships between visual and verbal languages. In Visual Language the interaction between words and images is likewise varied. Sometimes the works in the exhibition use words and images that work together to reinforce a point of view, at other times words and images appear to rub against each other, leading us to question either the images or the words put to us. Because of the array of works on show the tone of the exhibition is also diverse, spanning the declamatory, the antagonistic, the restrained, and the documentary... It is commonplace to describe life in the twenty-first century as being saturated by words and images. Visual Language looks at a spectrum of artistic strategies that centre on the relationship between words and images in contemporary culture and society. The artists in Visual Language share a deep understanding of the double-edged power of words, in combination with images, to inform, connect and enlighten but also to provoke, coerce and mislead" she adds.
Visual Language was presented simultaneously at Subliminal Projects and Faction Art Projects earlier this month. Revisit the exhibition here.

Wayne White, I Started a Joke, 2014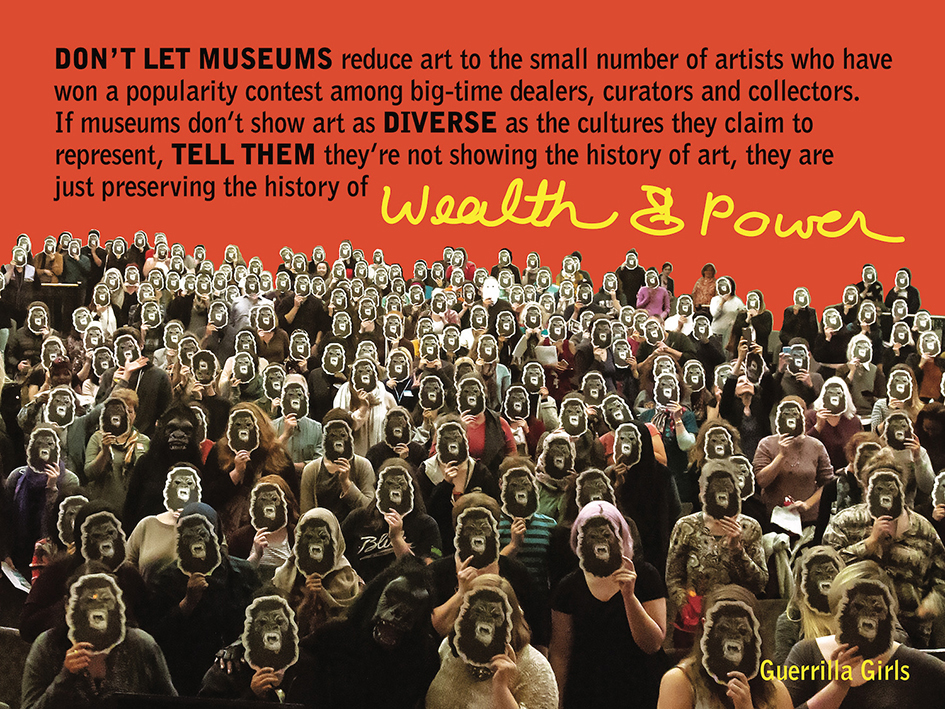 Guerilla Girls, Wealth and Power, 2018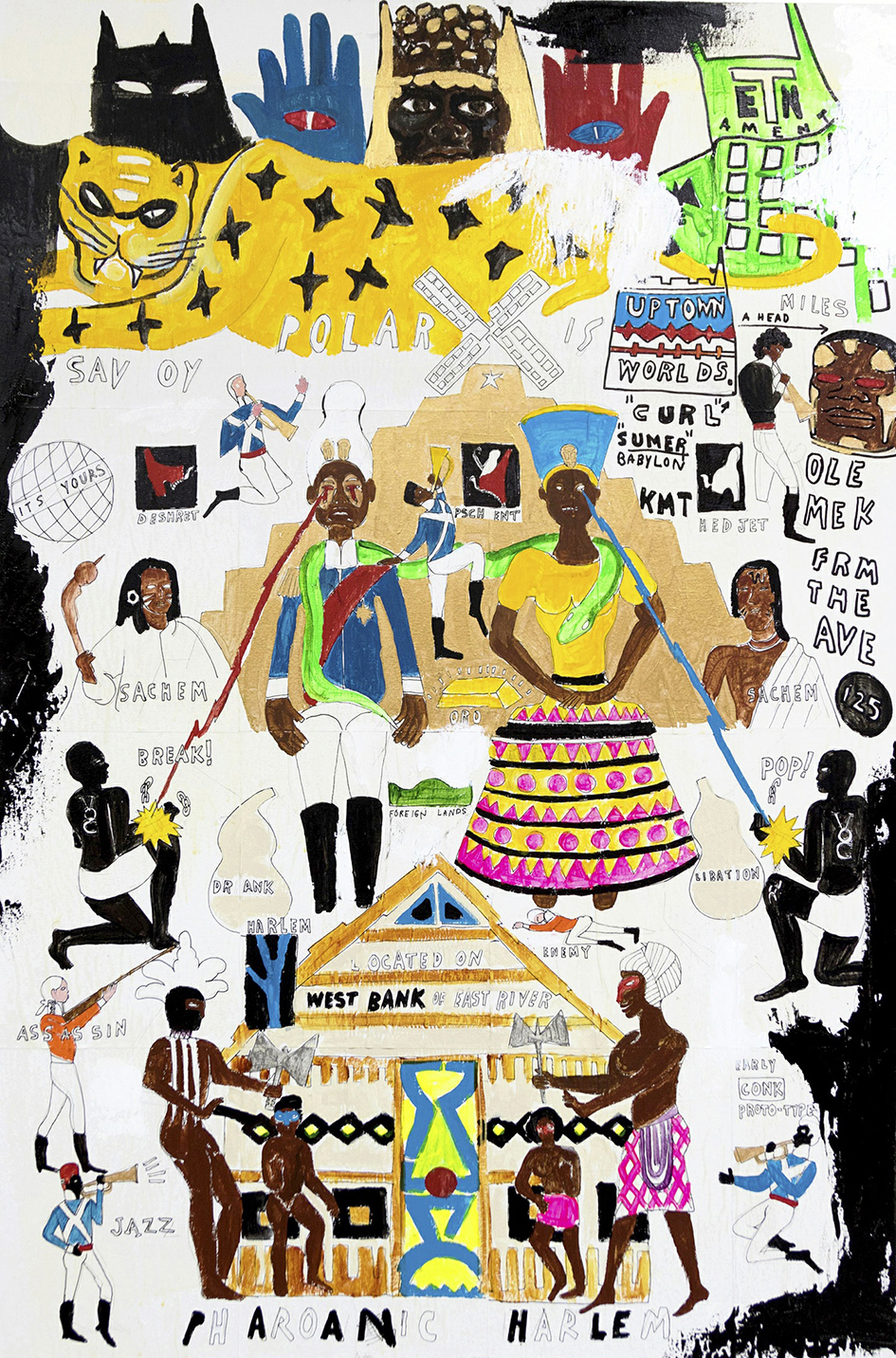 Umar Rashid, Zenithing in the Time of Yeah! (The King and Queen of Harlem Assessing Their Dominion. Or, a Bright, and Electrifying 1793), 2017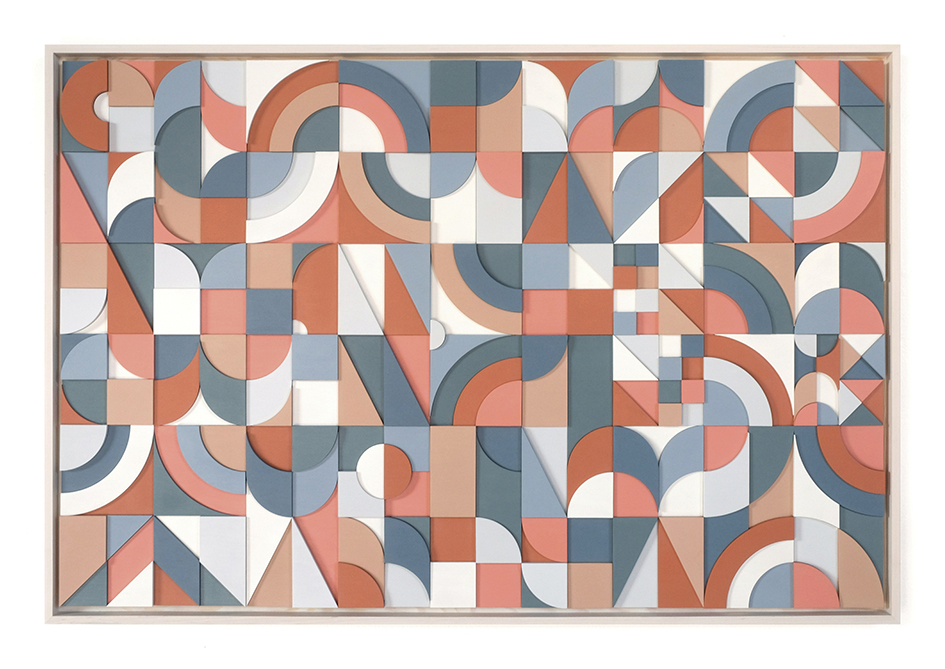 Scott Albrecht, A Caption to the Fragility of Time, 2018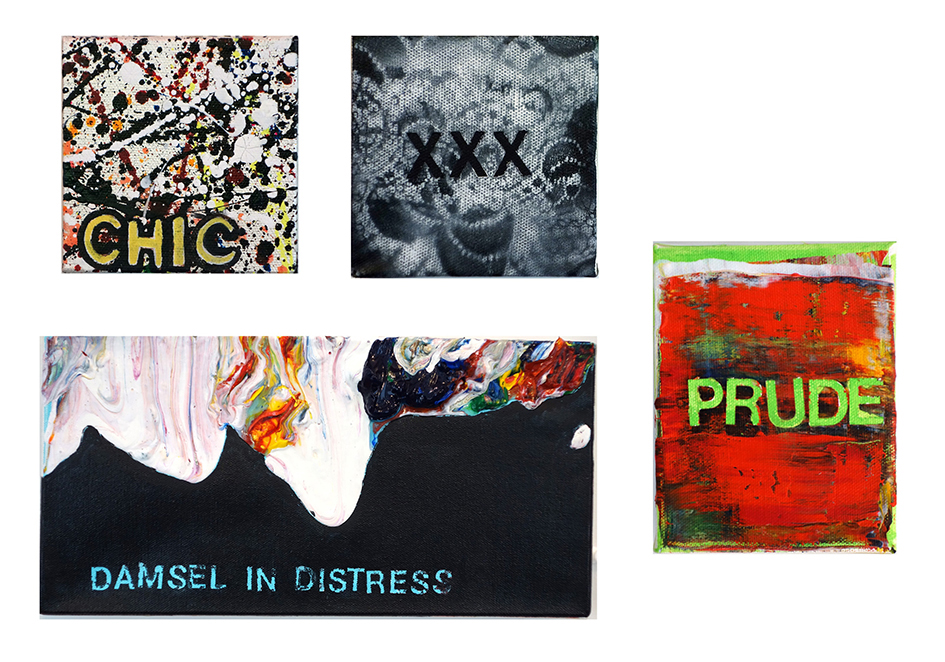 Betty Tompkins, Prude, 2013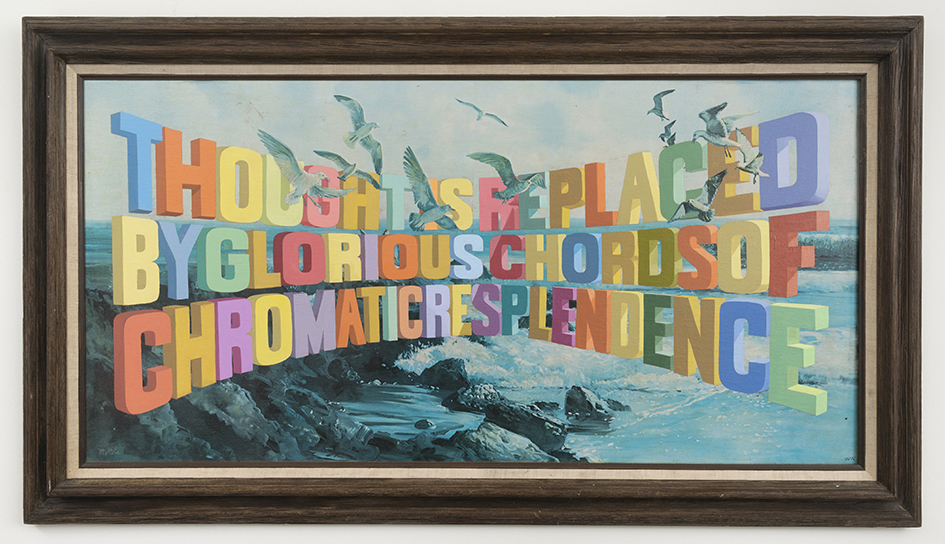 Wayne White, Thought is Replaced by Glorious Chords of Chromatic Resplendence, 2017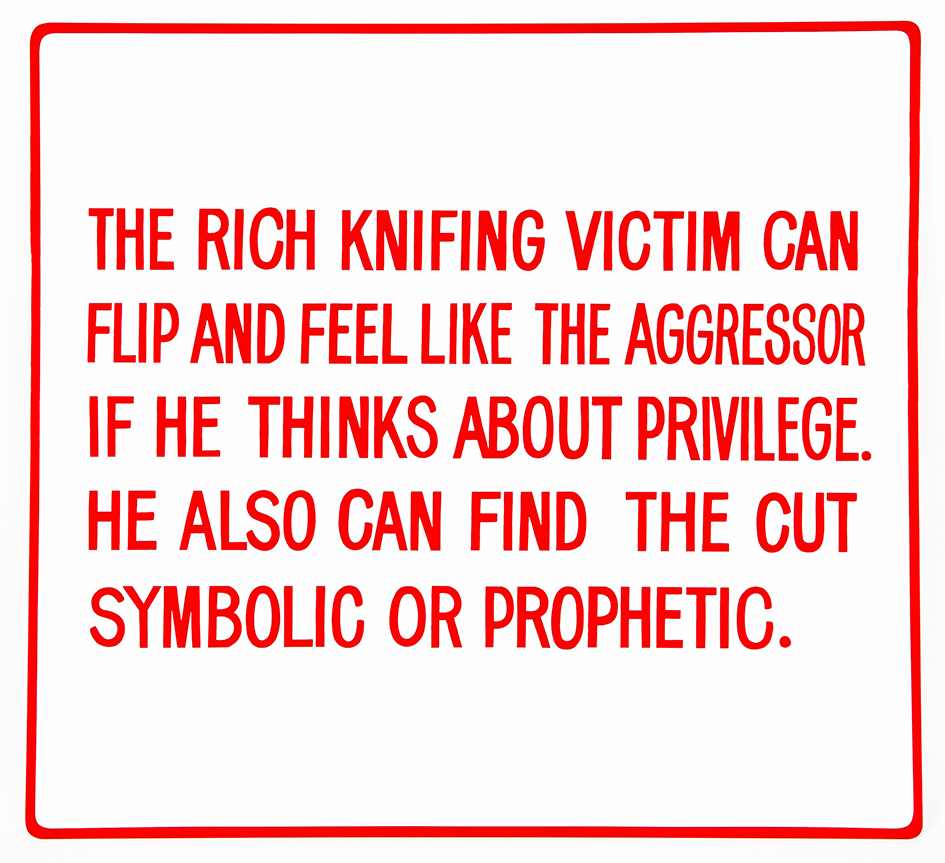 Jenny Holzer, The rich knifing victim can flip…, 1981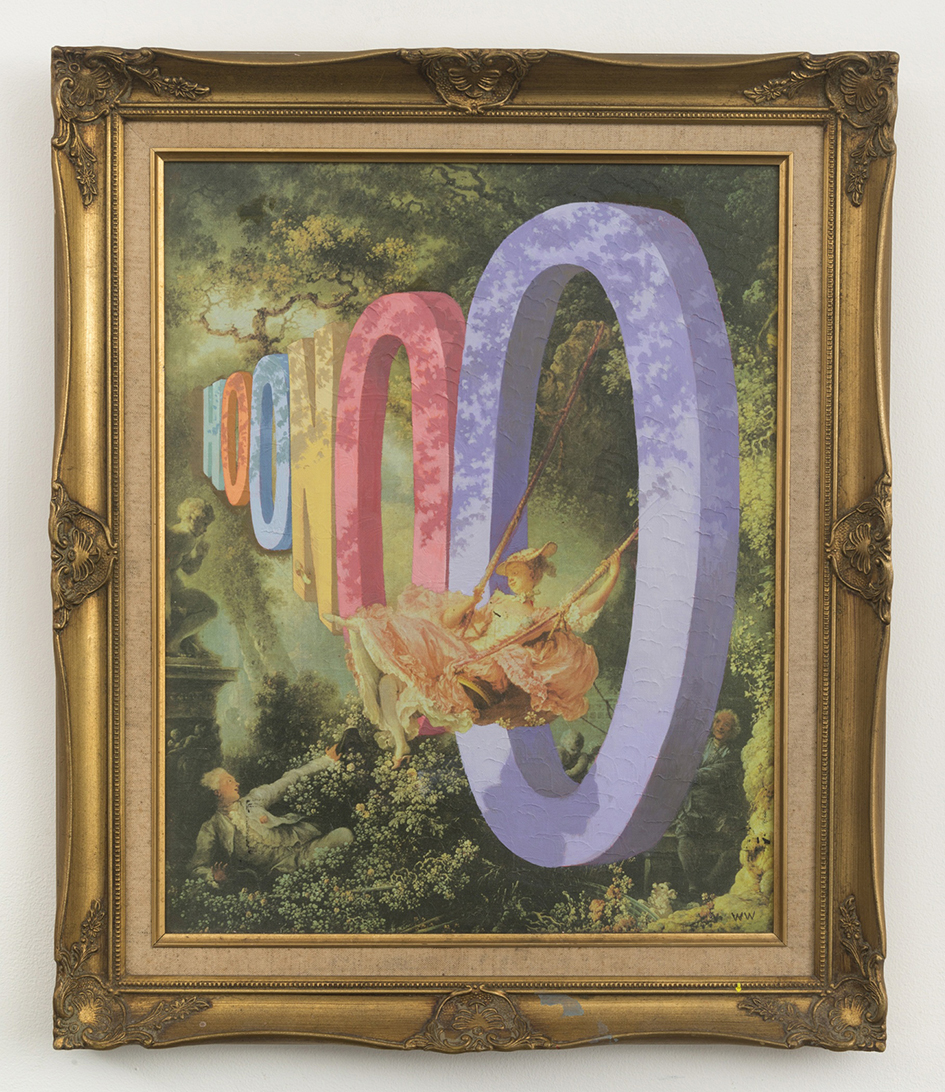 Wayne White, HOONOO, 2017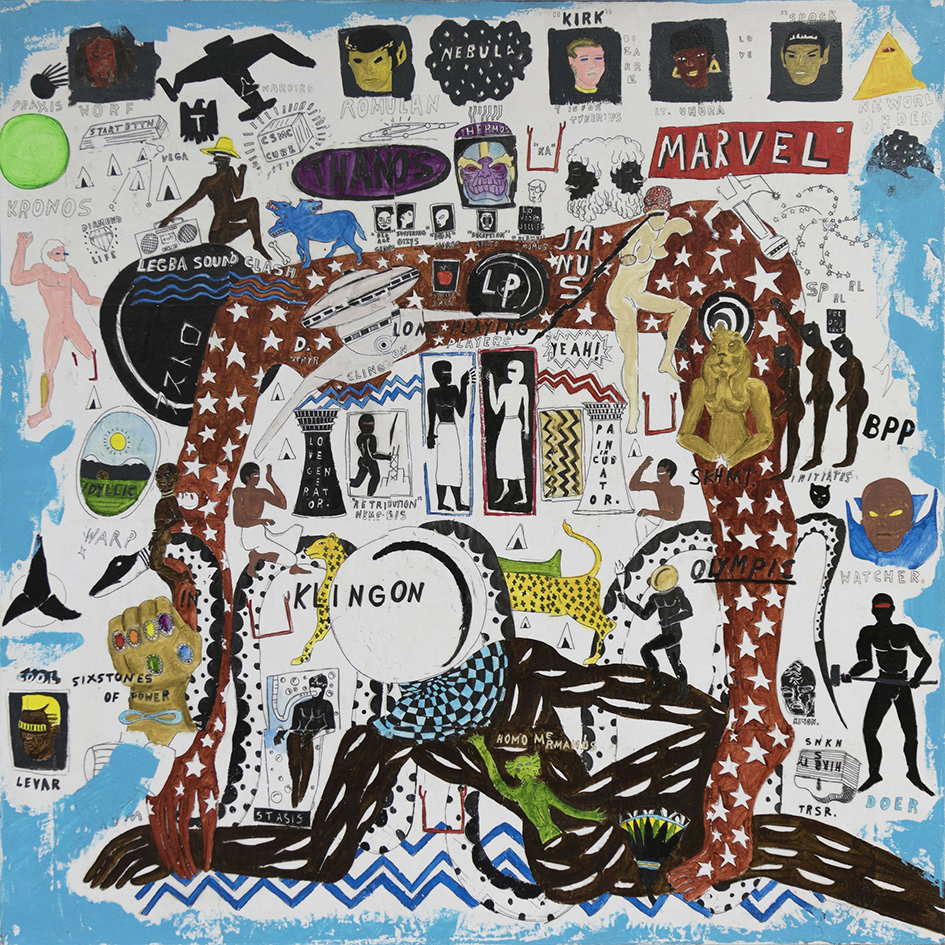 Umar Rashid, In Klingon, 2017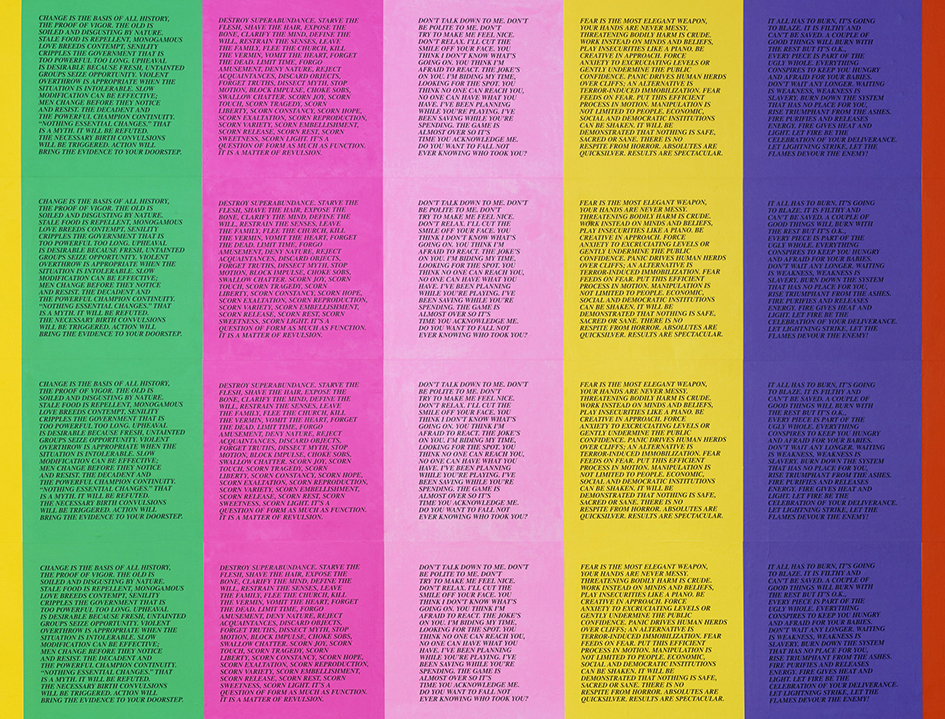 Jenny Holzer, Inflammatory Wall, 1979-1982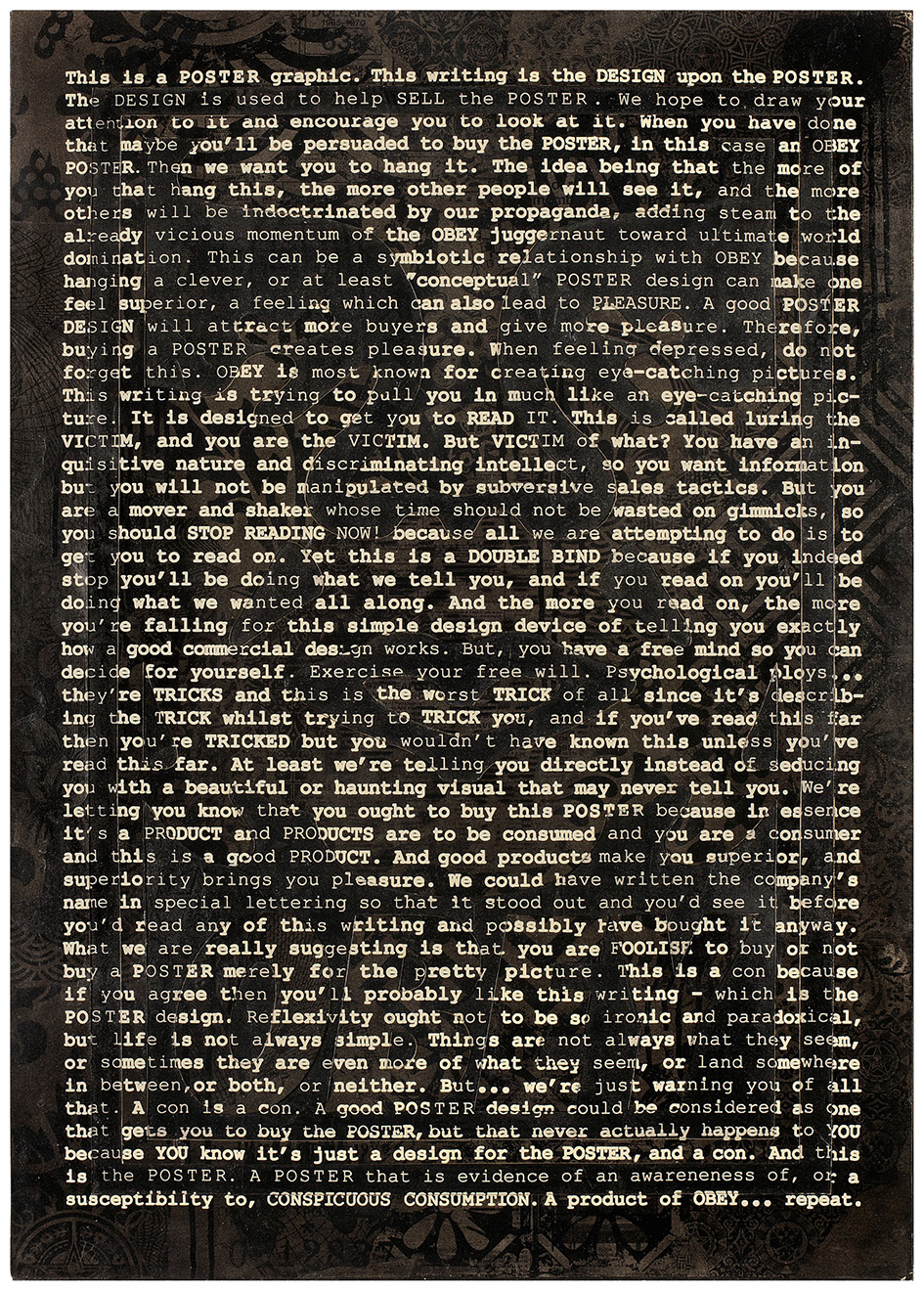 Shepard Fairey, This Is A Poster (White Raised), 2018
Images: Faction Art Projects
Tags/ typography, inspiration, art, exhibition, graffiti, new york, ed ruscha, futurism, collage, los angeles, jenny holzer, america, subliminal projects, scott albrecht, shepard fairey, visual language, photomontage, cubism, typographic, dada, fake news, faction art projects, harlem, betty tompkins, chad kouri, dface, gregg deal, guerrilla girls, nathaniel russell, ramsey dau, umar rashid, wayne white, lizzy lloyd, pop art, concrete poetry, surrealism