Crowdfund alert: Letterform Archive X Jack Stauffacher
Only on Saturday: The Wood Type Prints of Jack Stauffacher is the typographic project to support asap. The publication is a long awaited tribute to the iconic figure of the letterpress community and artist of the type Stauffacher.
For its third book after W. A. Dwiggins: A Life in Design and Morla: Design, Letterform Archive is proud to announce this stunning tribute to the typographer, and designer whose elegant and innovative type treatments cemented his reputation as one of the best printers of the twentieth century.
"Only on Saturday is the only comprehensive look at Stauffacher's striking typographic experiments, in which he used a box of worn, mismatched wood type to transform letters from legibility workhorses into expressive studies of surface, color, and form."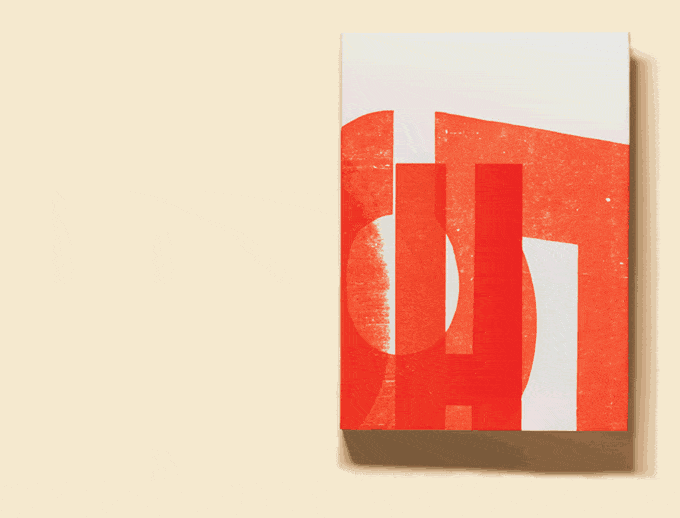 "These prized compositions — some patterned with letters in different sizes, typefaces, and inks; some layered with multiple presses of a single letter; others awash in solvent — morphed from exploratory pieces made in his off-hours to formal studies of what was possible between the positive and negative spaces on a page. Today, they are in the permanent collections of many major museums."
Edited and designed by Chuck Byrne (a years-long contributor to PRINT magazine and Stauffacher's longtime friend and representative in the art world), Only on Saturday will be the first widely distributed book on AIGA medalist Jack Stauffacher featuring hundreds of his wood type prints — many of which have never before been shared in book form — all imaged and printed using the highest reproduction standards in a handsome, large-format art book.
The edition is hailed as "an unprecedented look at Stauffacher's process, presented through in-progress materials recovered from his studio; thoroughly documents Stauffacher's influences, from his early days in the California letterpress scene to his absorption of modernist and Swiss Style teachings.
The book includes insights from established names in type like Chuck Bigelow, Matthew Carter, and Jim Faris; representatives of the modern art world such as Jennifer Dunlop Fletcher, SFMOMA curator, and Staci Steinberger, LACMA associate curator; and a host of his closest friends and collaborators, including photographer Dennis Letbetter.
"As typographers, designers, and printers, we translate words into written communication. Jack had done that all his life, making words visible. Then, after he had designed pretty much everything worth designing for a purpose, he started doing the opposite: he picked random wood letters from a case he had stumbled upon and made images with them. We aren't supposed to read those letters as words but to go back to where they came from: pictures of those things. A large red B can be a sail, a blue A on its side is the sea, and the little black letters are birds or stones or ripples... When I asked Jack about the prints, he said that those letters had become such intimate friends over time that he could behold them just as beautiful objects; they didn't have to work for a living anymore" once said Erik Spiekermann of Stauffacher.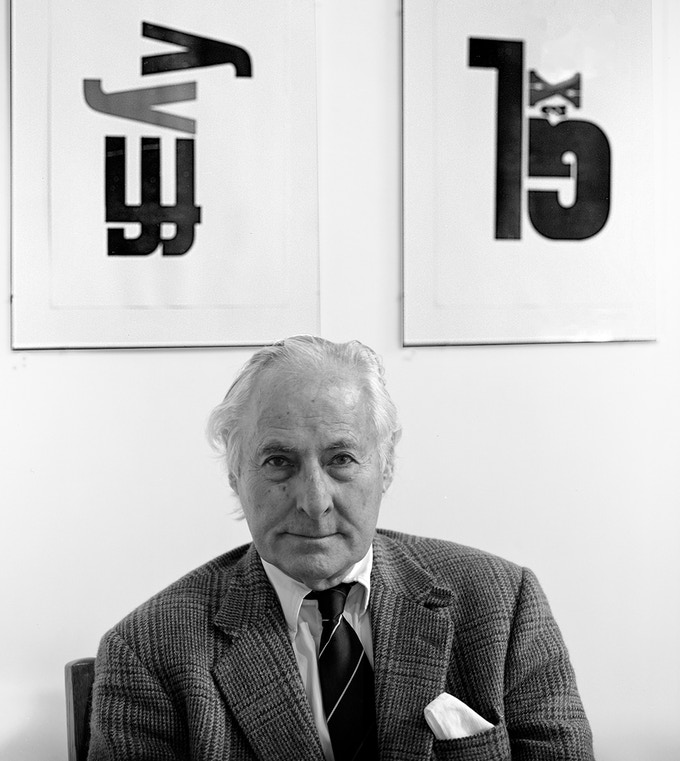 Our pledge for Only on Saturday will share Jack Stauffacher's important artwork and charming story with the world, will cover production costs and enable Letterform Archive to digitize its complete collection of Stauffacher prints, "freezing their details — their color, type impression, and paper texture — in high-resolution reproductions that will be enjoyed for generations."
Only on Saturday will be delivered to backers in June 1, 2020.
Tags/ typography, origins, printing, book, campaign, typographer, letterpress, kickstarter, publication, tribute, san francisco, letterform archive, kickstarter campaign, crowdfund, jack stauffacher, printer