Tadanori Yokoo's psychedelia and more hits in New York's latest poster auction extravaganza
Graphic design and typographic works of beauty are a favorite among many collectors who are eager to treasure iconic posters by renowned designers and New York's Swann Auction Galleries provided many reasons to appreciate the power of this art medium in the auction house's latest pioneering poster art auction with three centuries of poster creativity under the hammer.
Featuring works by important designers like A.M. Cassandre, Ludwig Hohlwein, Jean Dupas, Edward McKnight Kauffer, Tadanori Yokoo and the best selling Charles Loupot, the auction was an inevitable hit. Highlights included significant avant-garde Constructivist works by Władysław Strzemiński, as well as exemplary works from the Italian Futurist movement.
Per the auction house "the sale encompasses an international scope representing almost every decade, from exceptional Secessionist pieces of the late 1800s, to Psychedelic Rock-and-Roll and corporate propaganda from the 2010s, making it an intriguing assortment of images from graphic design history."
The auction which took place on the 23rd of May 2019 offered a selection of vintage posters by important designers from the twentieth century, boasting auction debuts and five auction records for the house. "Dealers and institutions were mere involved in this auction than in previous years, suggesting that the market is expanding. A number of record prices were set, and some fantastic material came to the market for the first time" notes Swann Galleries Nicholas D. Lowry.
Charles Loupot (1892-1962), one of the early 20th century's leading poster artists, and his take in luxury advertising led the sale. Highlights included a 1926 poster for the French automobile company Peugeot which earned an auction record at $37,500. In this rare poster gem measuring more than 1.5 metres across, Loupot captures the sense of dynamism and speed of the national brand Peugeot in the year that it separated its cycle and motor divisions, as it moved its business into the modern era of the car. Another highlight was Wanneroil / Huile du bon Chauffer, 1926, a first at auction that garnered $22,500. Also of note was a 1930 ad for Twining Tea, which sold for $20,000.
Additional auction records included Edmond Maurus' lively circa 1930s poster for Chrysler ($13,750); Clotilde et Alexandre Sakharoff, 1921, an Art Deco advertisement by George Barbier ($17,500); Ferdinand Ludwig Graf's 1908 secessionist poster Kaiser – Jubilaeums / Wien ($10,625); and U.S.A. Surpasses All Genocide Records!, 1966, by George Maciunas ($9,100).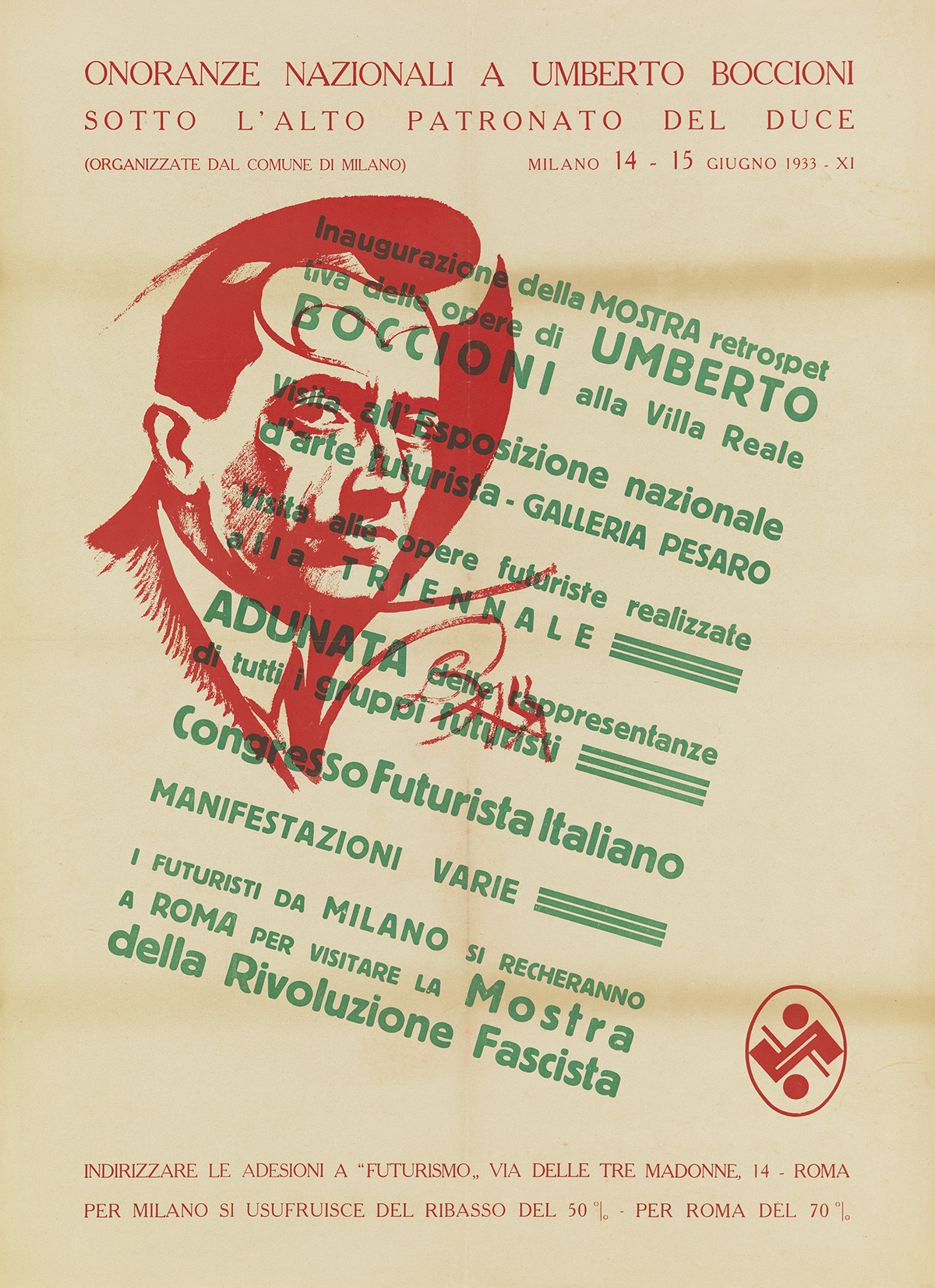 Giacomo Balla, Umberto Boccioni / Congresso Futurista Italiano, 1933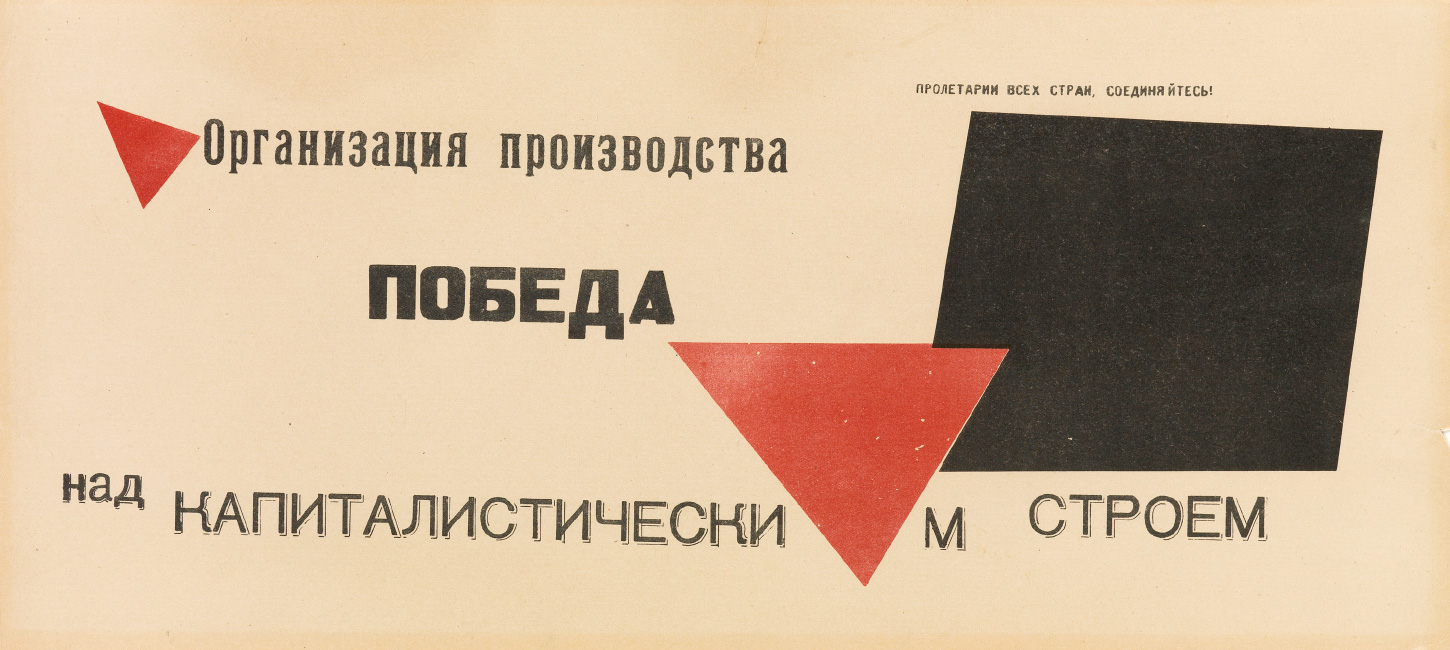 Wladyslaw Strzeminski, [The Organization of Production is Victory Over the Capitalist Structure], circa 1919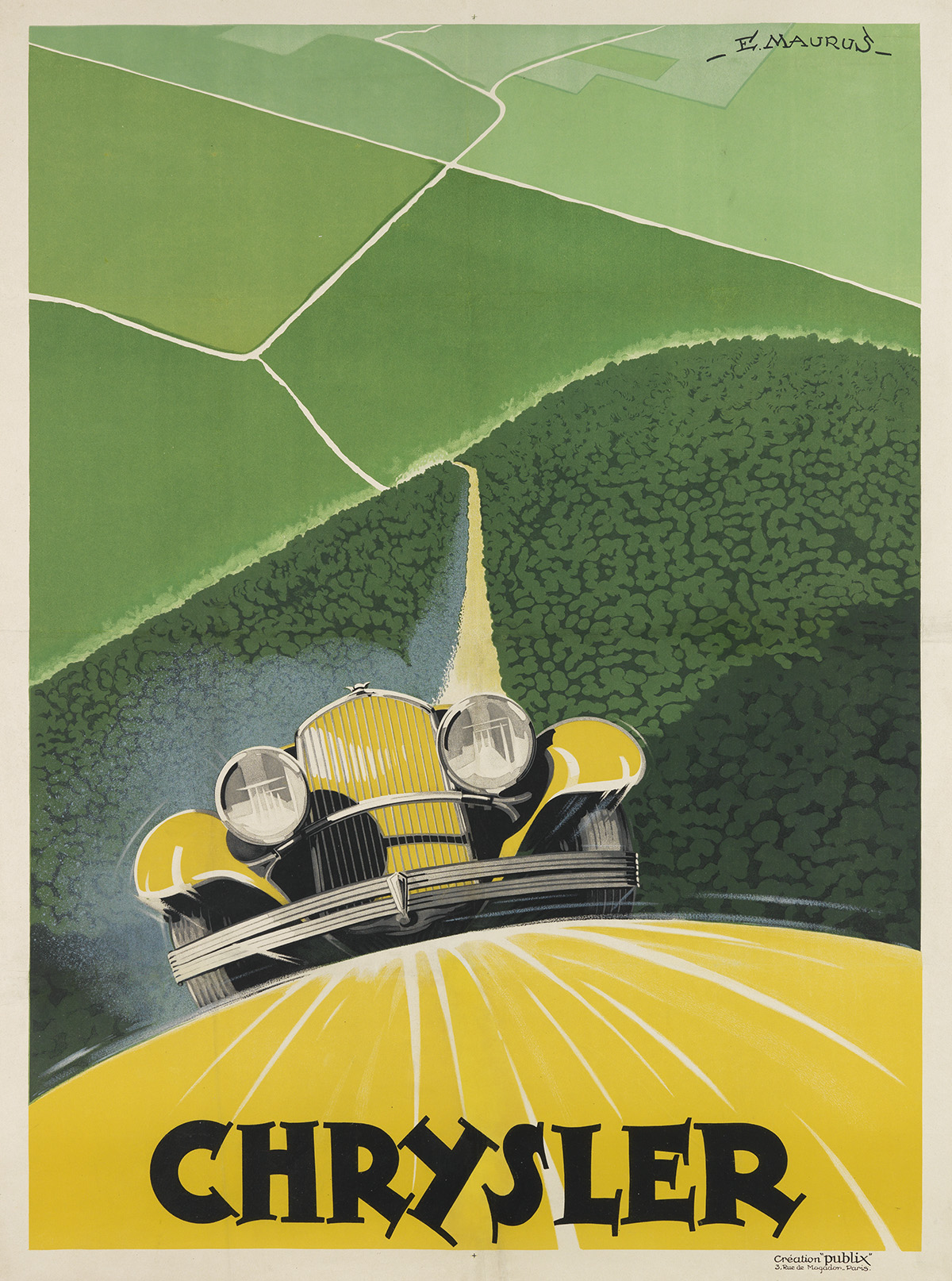 Edmond Maurus, Chrysler, circa 1930s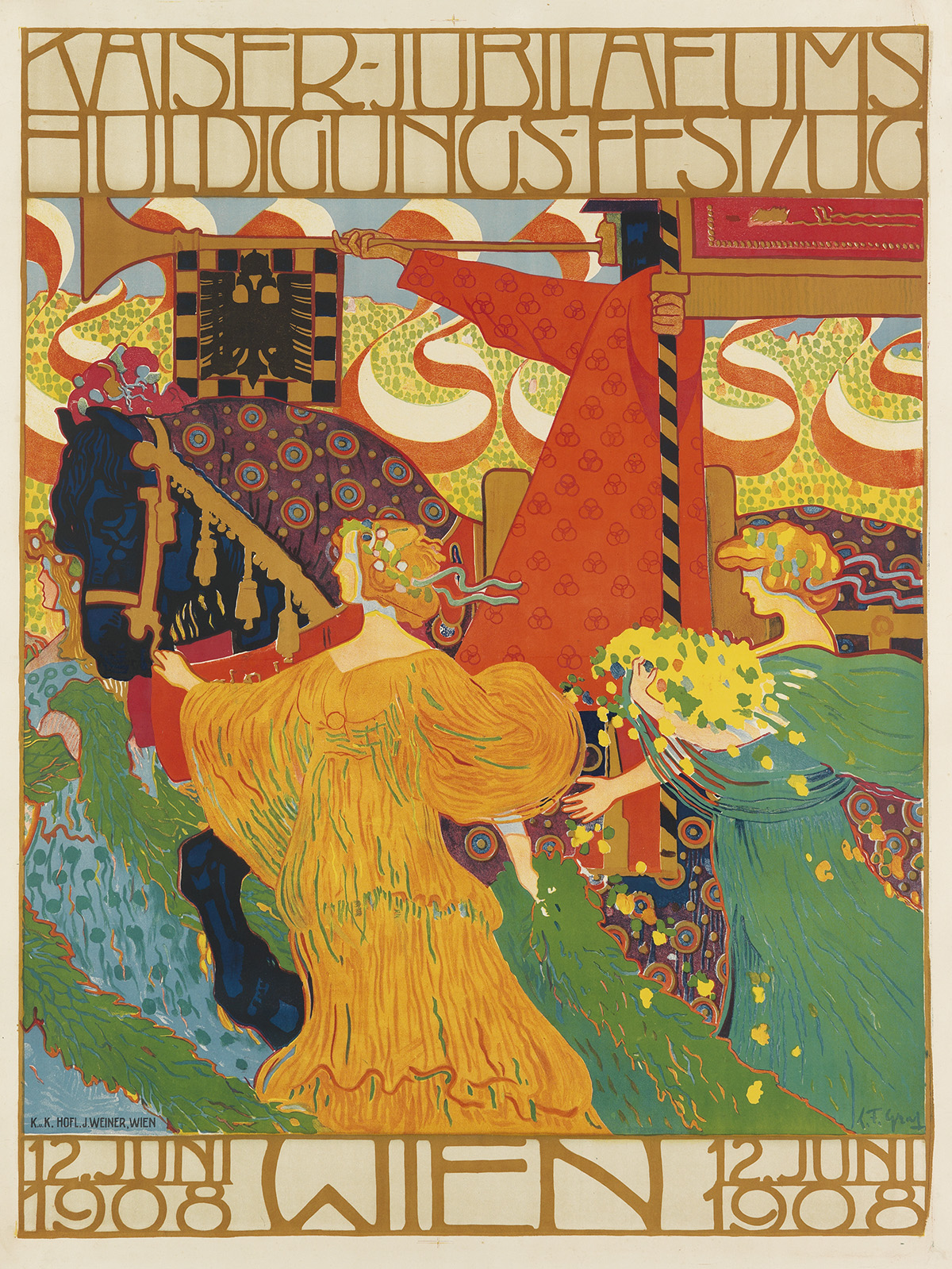 Ferdinand Ludwig Graf, Kaiser Jubilaeums, Wien, 1908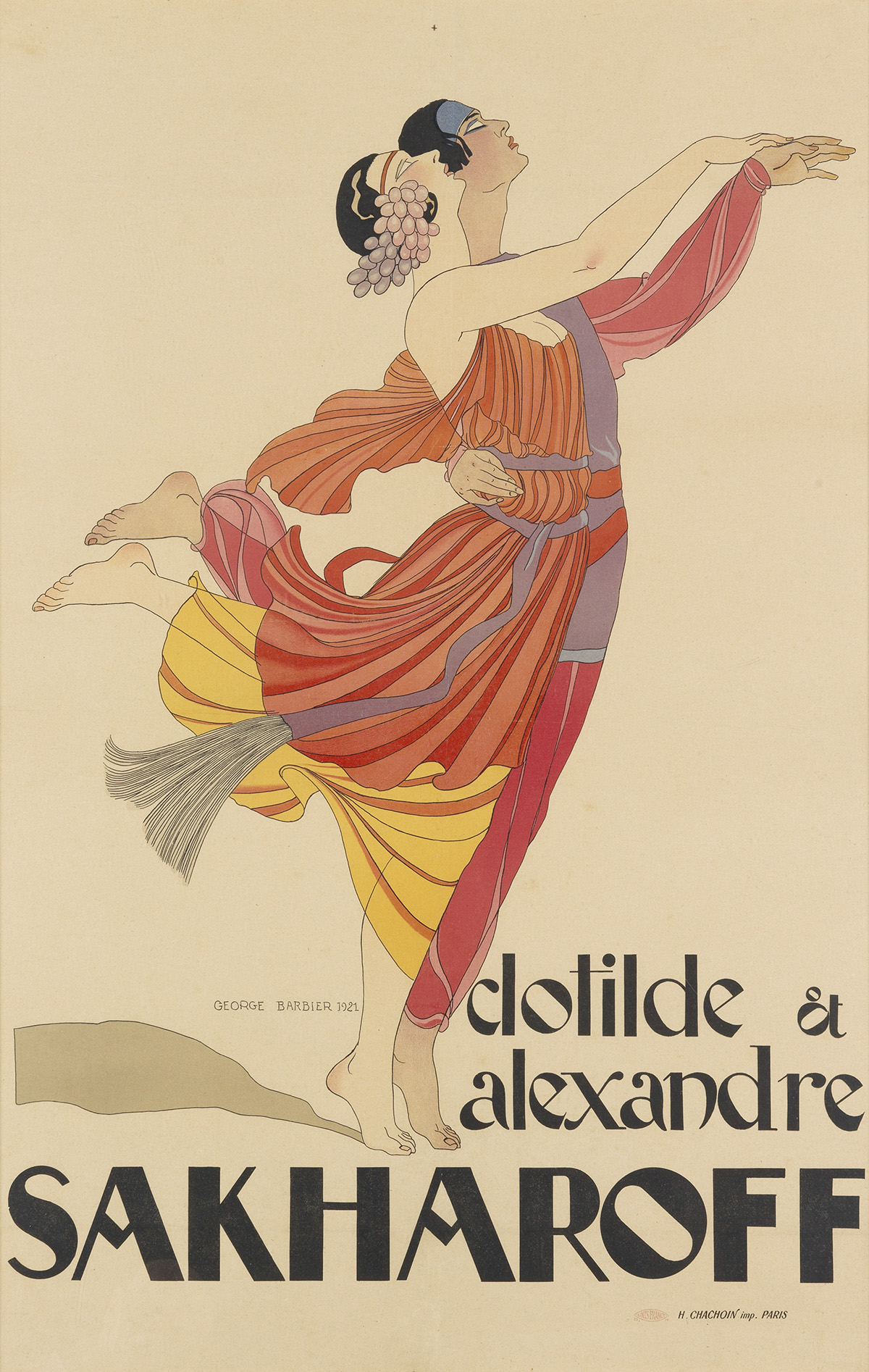 George Barbier, Clotilde et Alexandre Sakharoff, 1921
"Dealers and institutions were mere involved in this auction than in previous years, suggesting that the market is expanding. A number of record prices were set, and some fantastic material came to the market for the first time"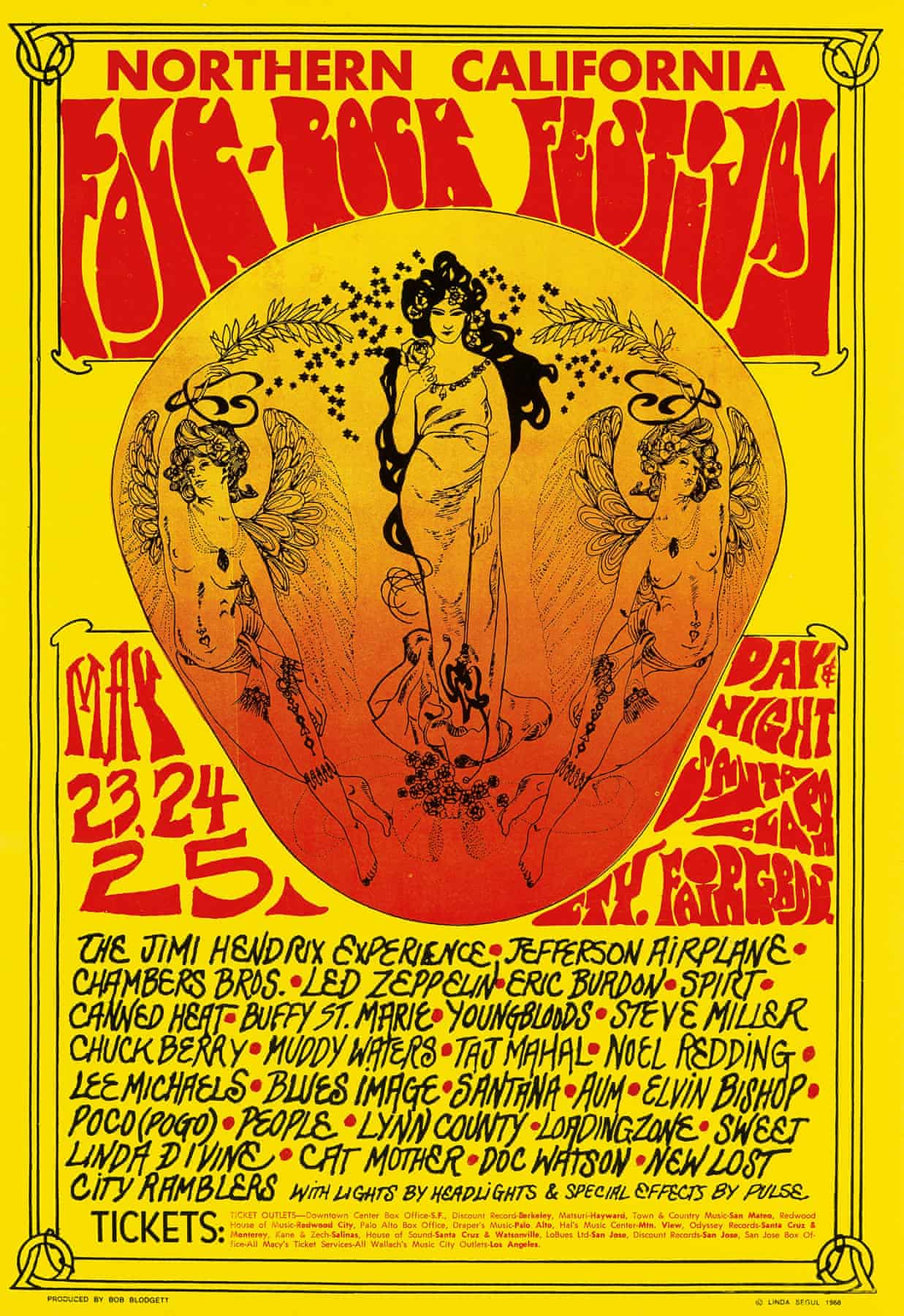 Linda Segul - Northern California Folk-Rock festival, 1968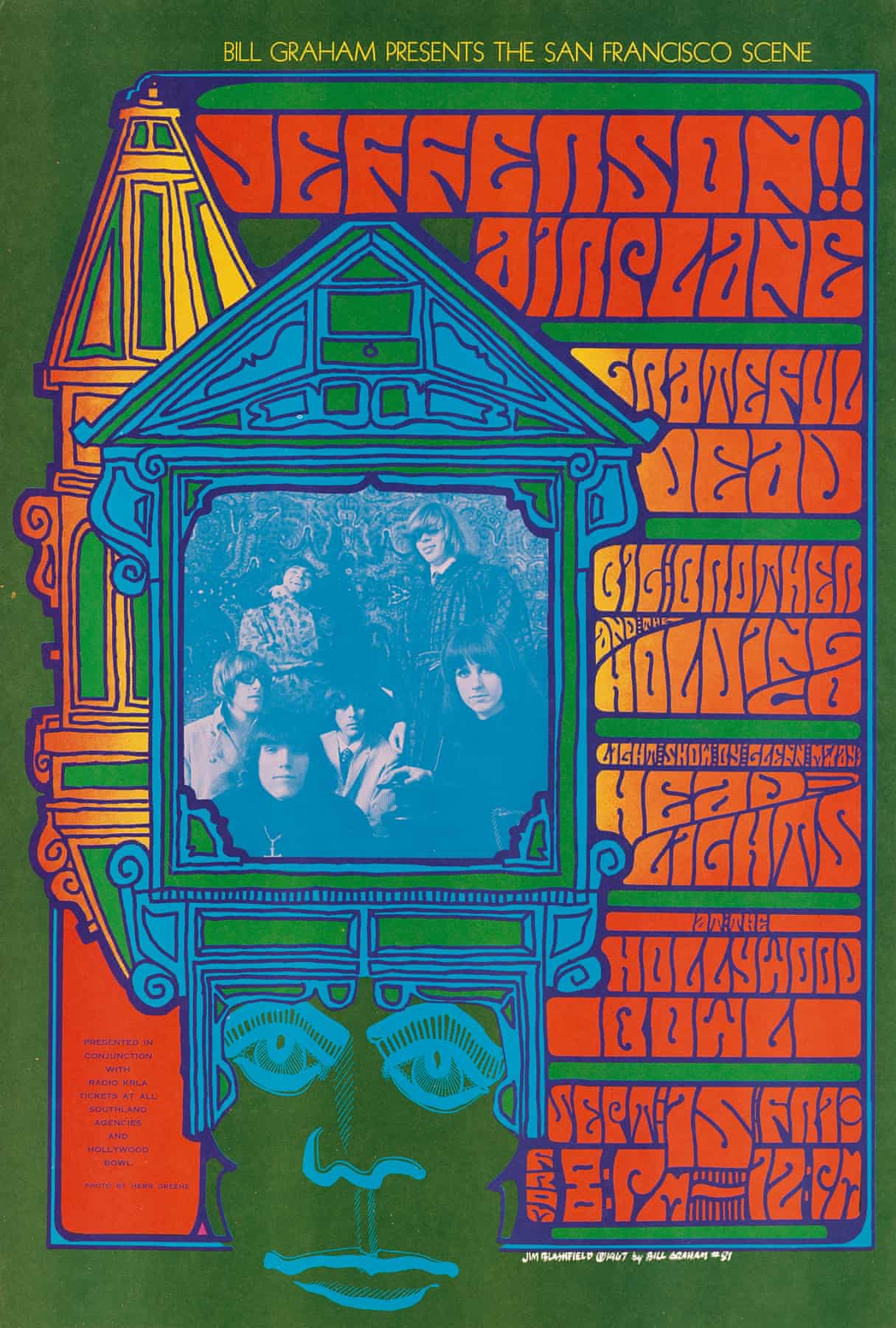 Various artists - Jefferson Airplane, The Grateful Dead etc, 1967-1969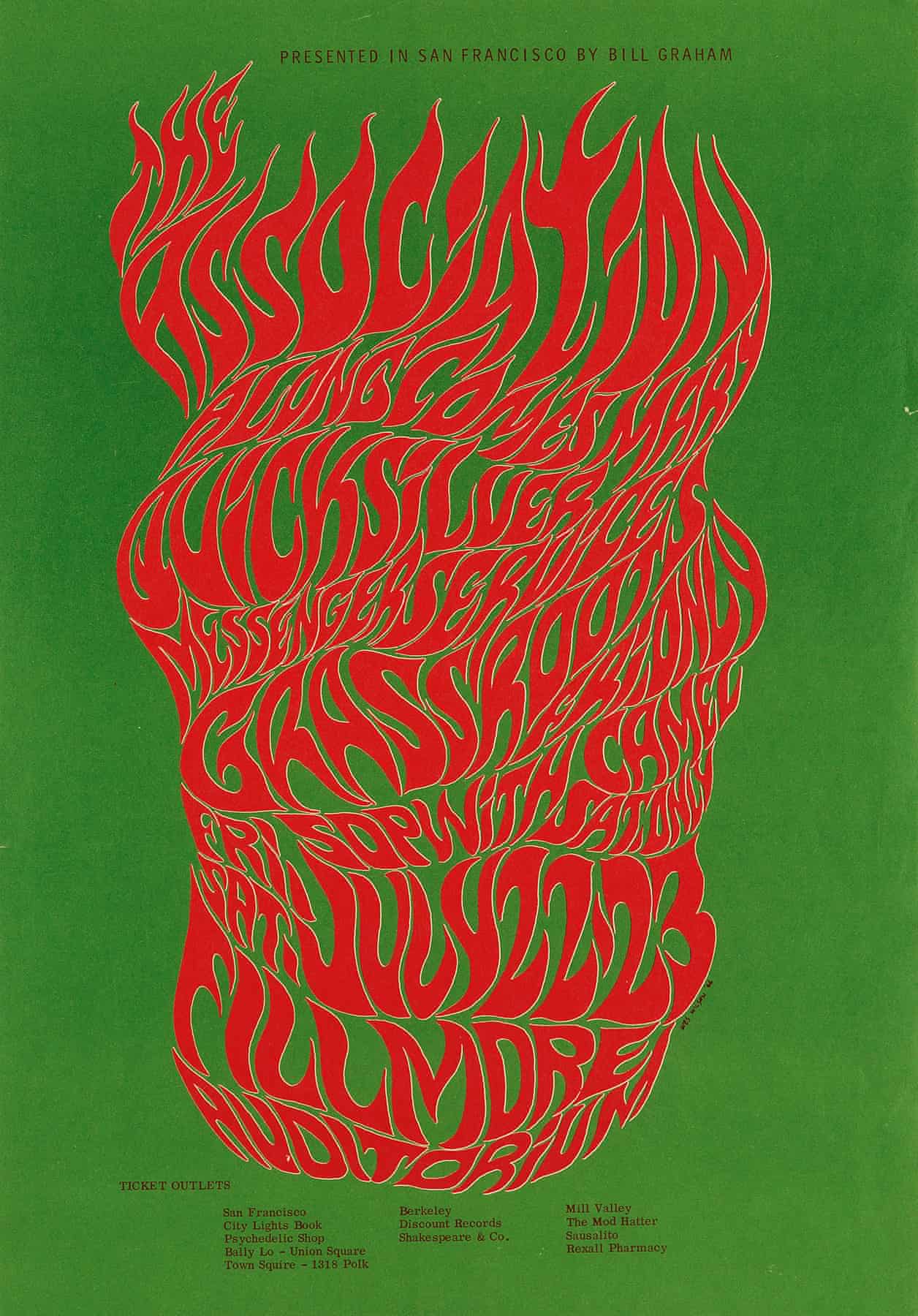 Wes Wilson - The Association at the Fillmore Auditorium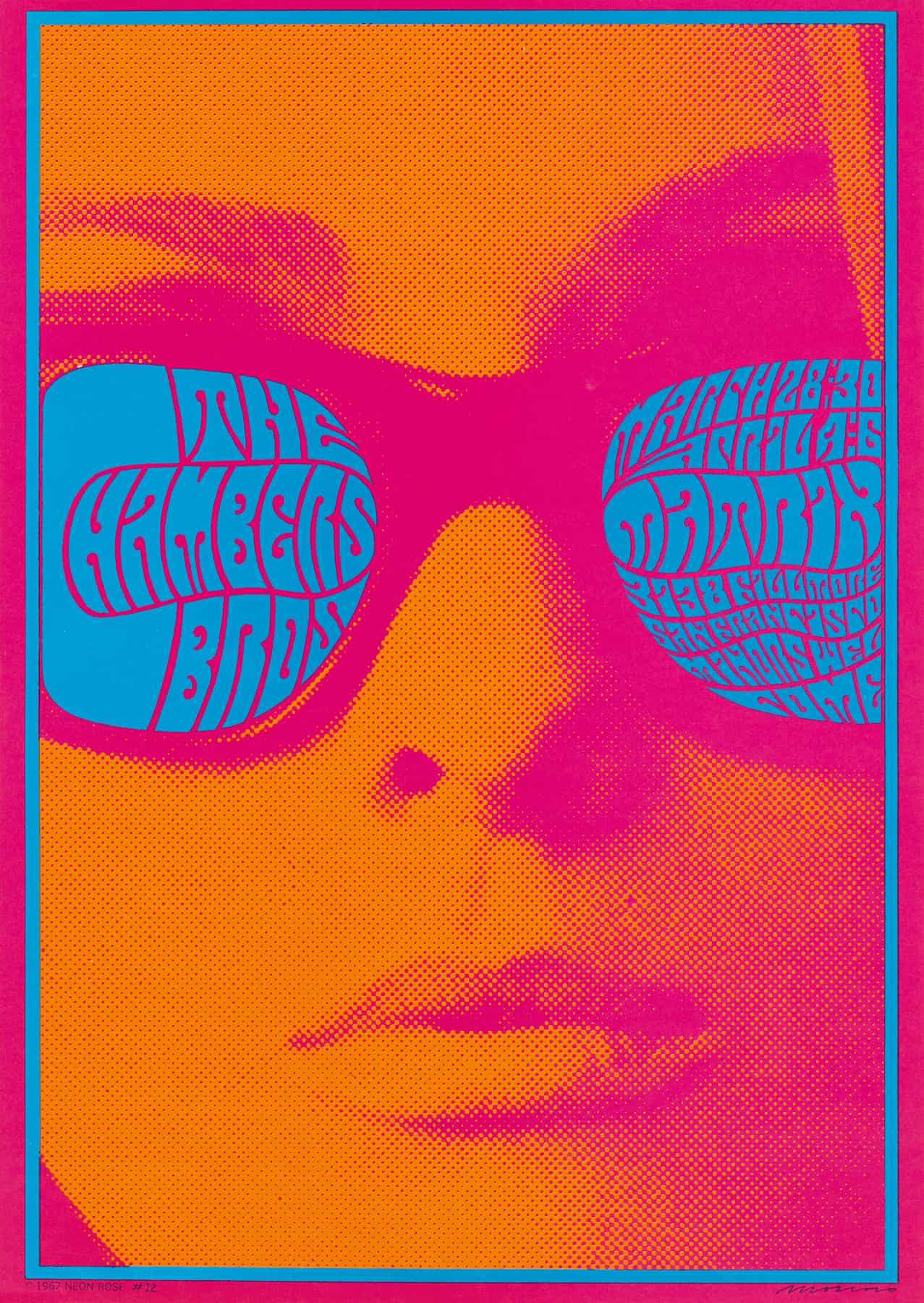 Victor Moscoso - Avalon Ballroom, 1967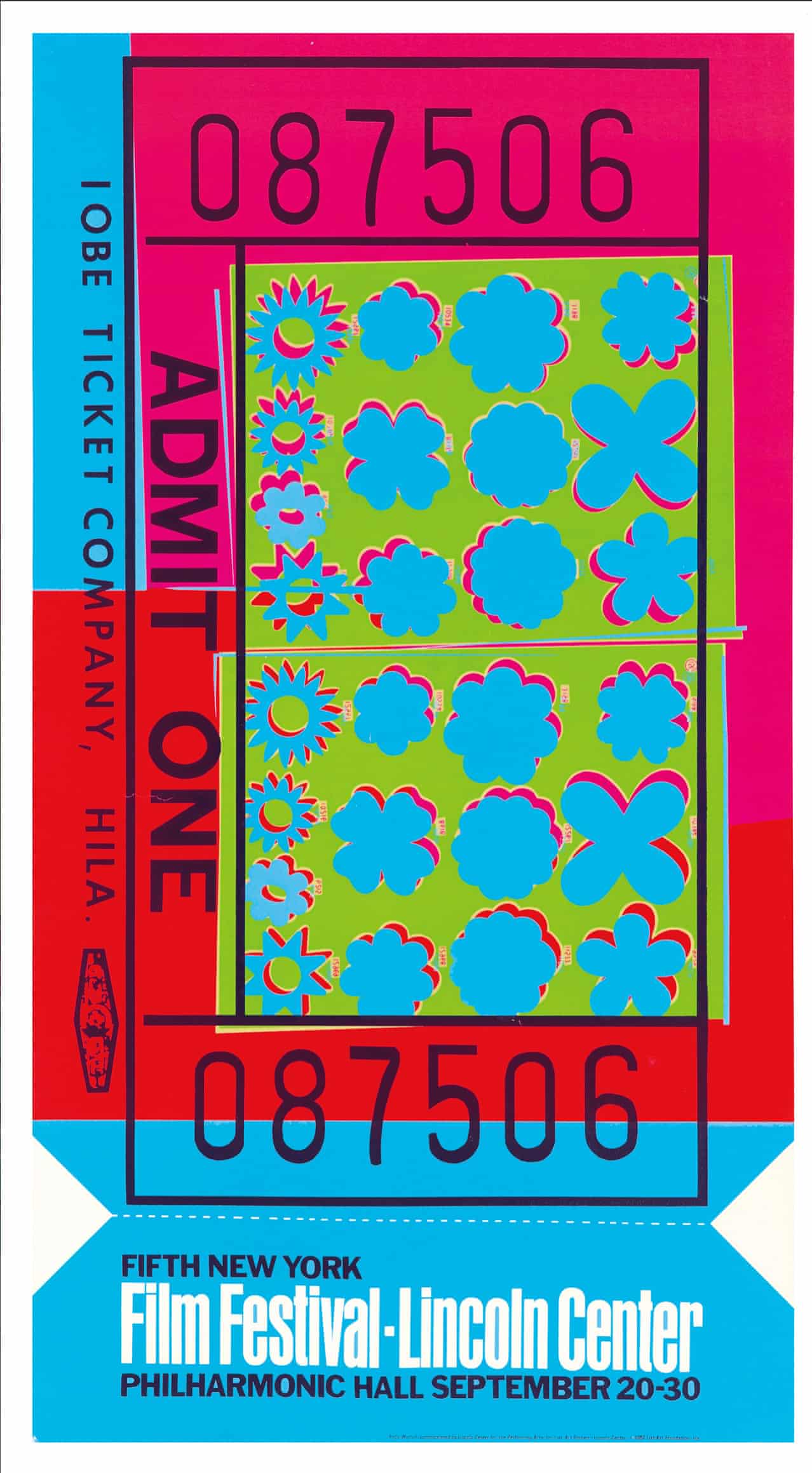 Andy Warhol - Film Festival, Lincoln Center, 1967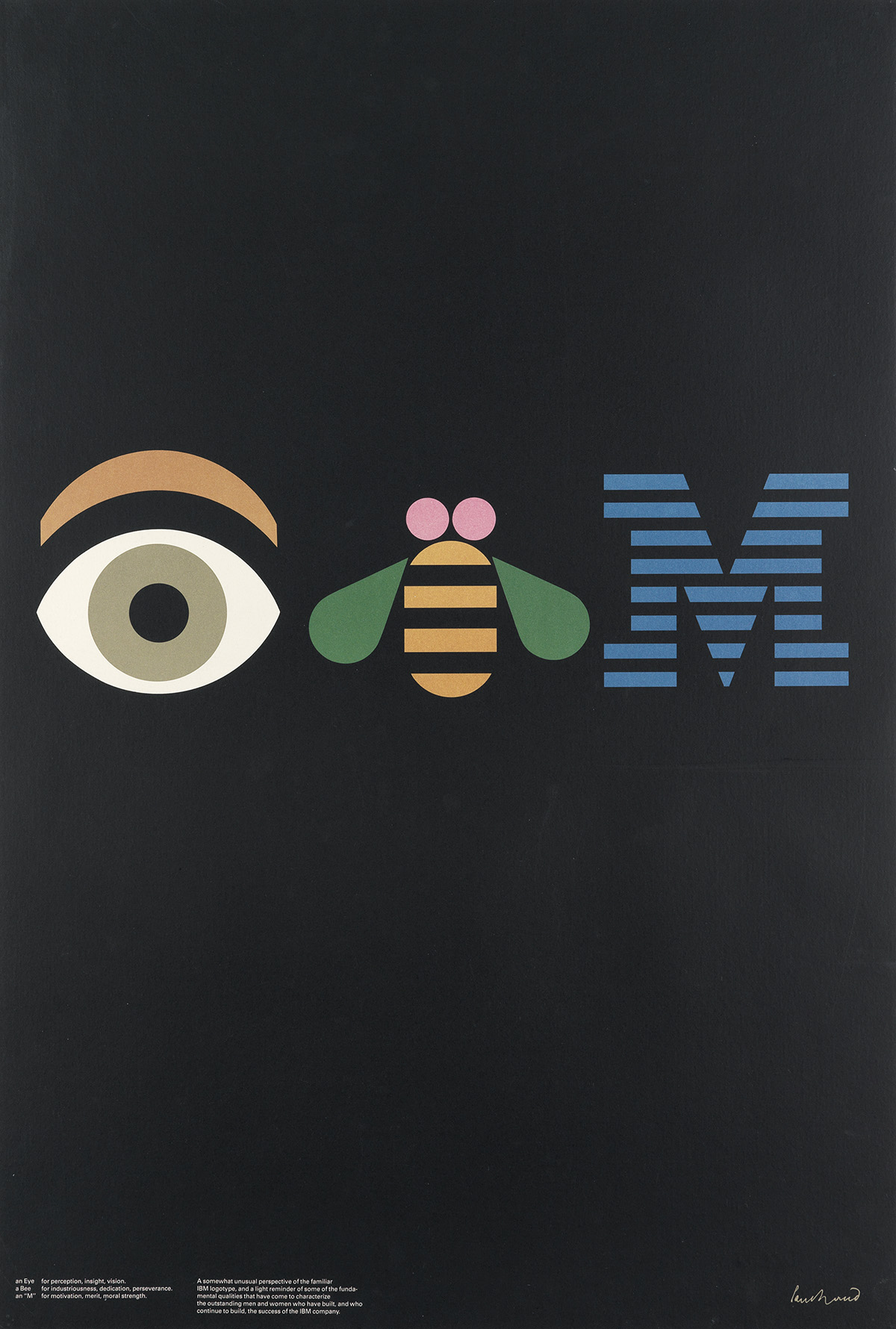 Paul Rand, IBM, 1982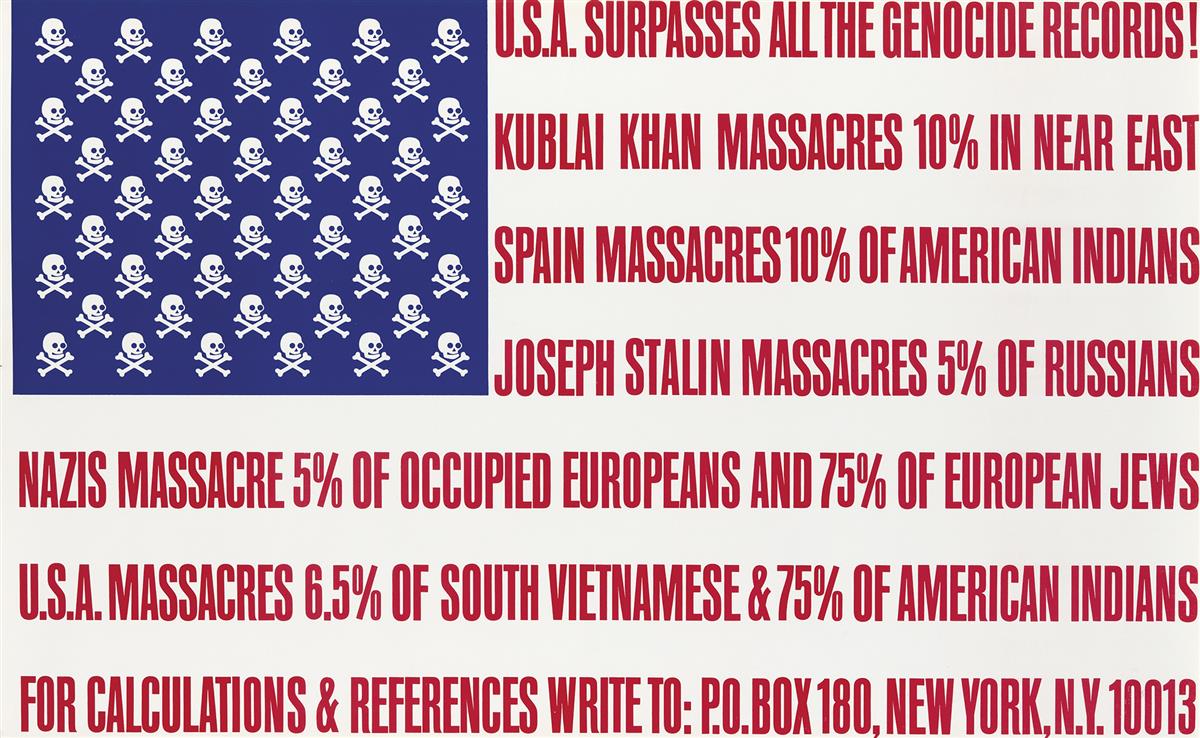 George Maciunas (1931-1978) U.S.A. SURPASSES ALL THE GENOCIDE RECORDS! 1966, designed by Maciunas in collaboration with John Lennon and Yoko Ono
The Graphic Design auction was also filled with the best selling psychedelia by Japanese designer Tadanori Yokoo with three of his works -Takarazuka / Grad Revue, 1966 ($10,000), Laboratory of Play / Tenjo Sajiki Troupe, 1967 ($9,375), and Ballad to an Amputated Little Finger, 1967 ($9,375)- in their auction debuts. Further psychedelic posters by Yokoo included Having Reached a Climax at the Age of 29, I was Dead, 1965 ($20,000), and Koshimaki – Osen, 1966 ($9,375) proved his artistry in psychedelic art.
Tadanori Yokoo, born in Nishiwaki, Hyōgo Prefecture, Japan, in 1936, is one of Japan's most successful and internationally recognized graphic designers and artists. He began his career as a stage designer for avant garde theatre in Tokyo and although his early work shows the influence of the New York-based Push Pin Studio (Milton Glaser and Seymour Chwast in particular), but Yokoo cites filmmaker Akira Kurosawa and writer Yukio Mishima as two of his most formative influences.
In the late 1960s Yokoo became interested in mysticism and psychedelia, deepened by travels in India. Because his work was so attuned to 1960s pop culture, he has often been (unfairly) described as the Japanese Andy Warhol or likened to psychedelic poster artist Peter Max, but Yokoo's complex and multi-layered imagery is intensely autobiographical and entirely original.
By the late 60s he had achieved international recognition for his work and was included in the 1968 Word & Image exhibition at the Museum of Modern Art in New York. Four years later MoMA mounted a solo exhibition of his graphic work organized by Mildred Constantine.
"Tadanori Yokoo's works reveal all of the unbearable things which we Japanese have inside ourselves and they make people angry and frightened. He makes explosions with the frightening resemblance which lies between the vulgarity of billboards advertising variety shows during festivals at the shrine devoted to the war dead and the red containers of Coca Cola in American Pop Art, things which are in us but which we do not want to see" Yukio Mishima claimed noted in 1968.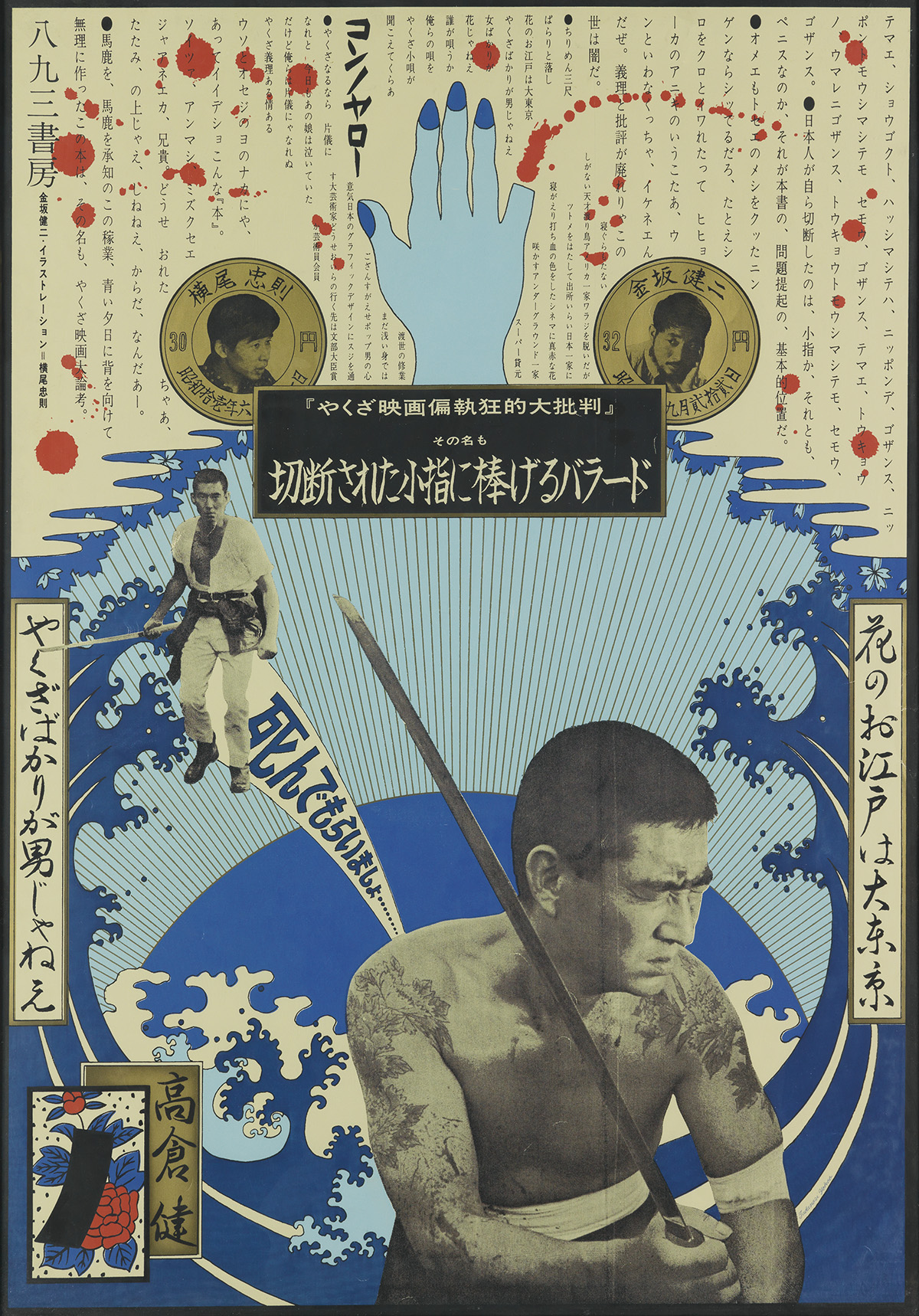 Tadanori Yokoo, Ballad to an Amputated Little Finger, 1967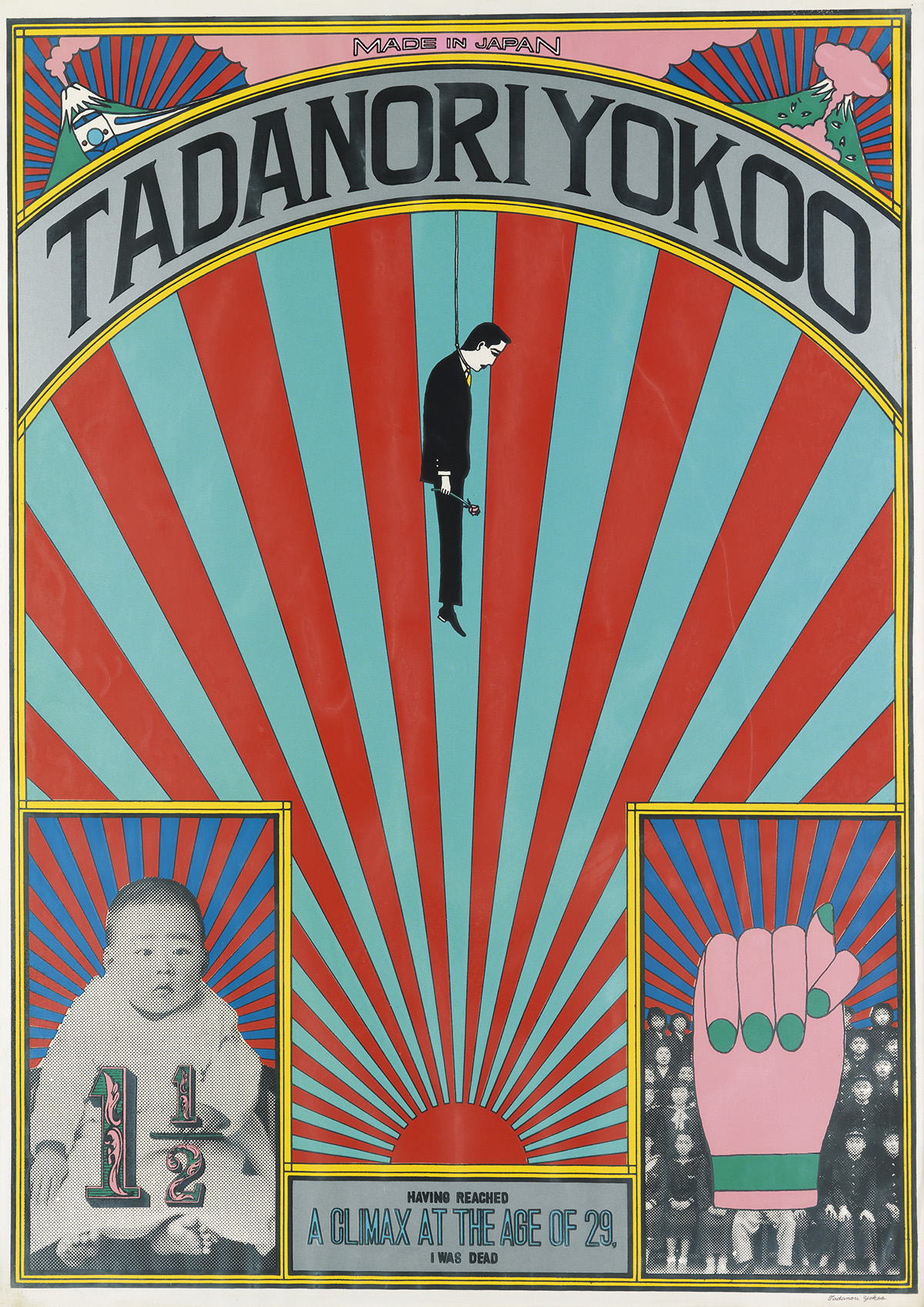 Tadanori Yokoo, Having Reached a Climax at the Age of 29, I was Dead, 1965
"Tadanori Yokoo's works reveal all of the unbearable things which we Japanese have inside ourselves and they make people angry and frightened" Yukio Mishima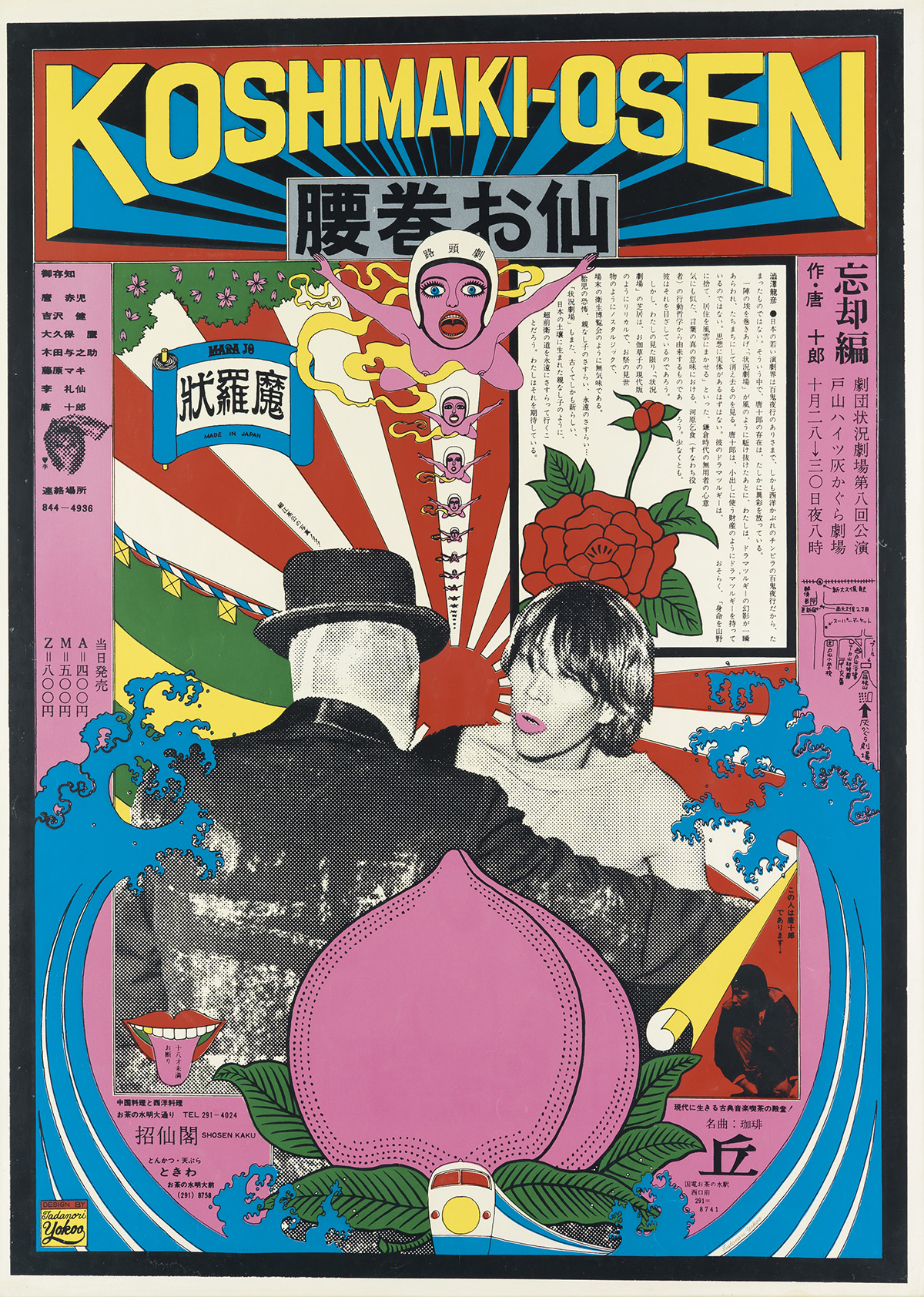 Tadanori Yokoo, Koshimaki – Osen, 1966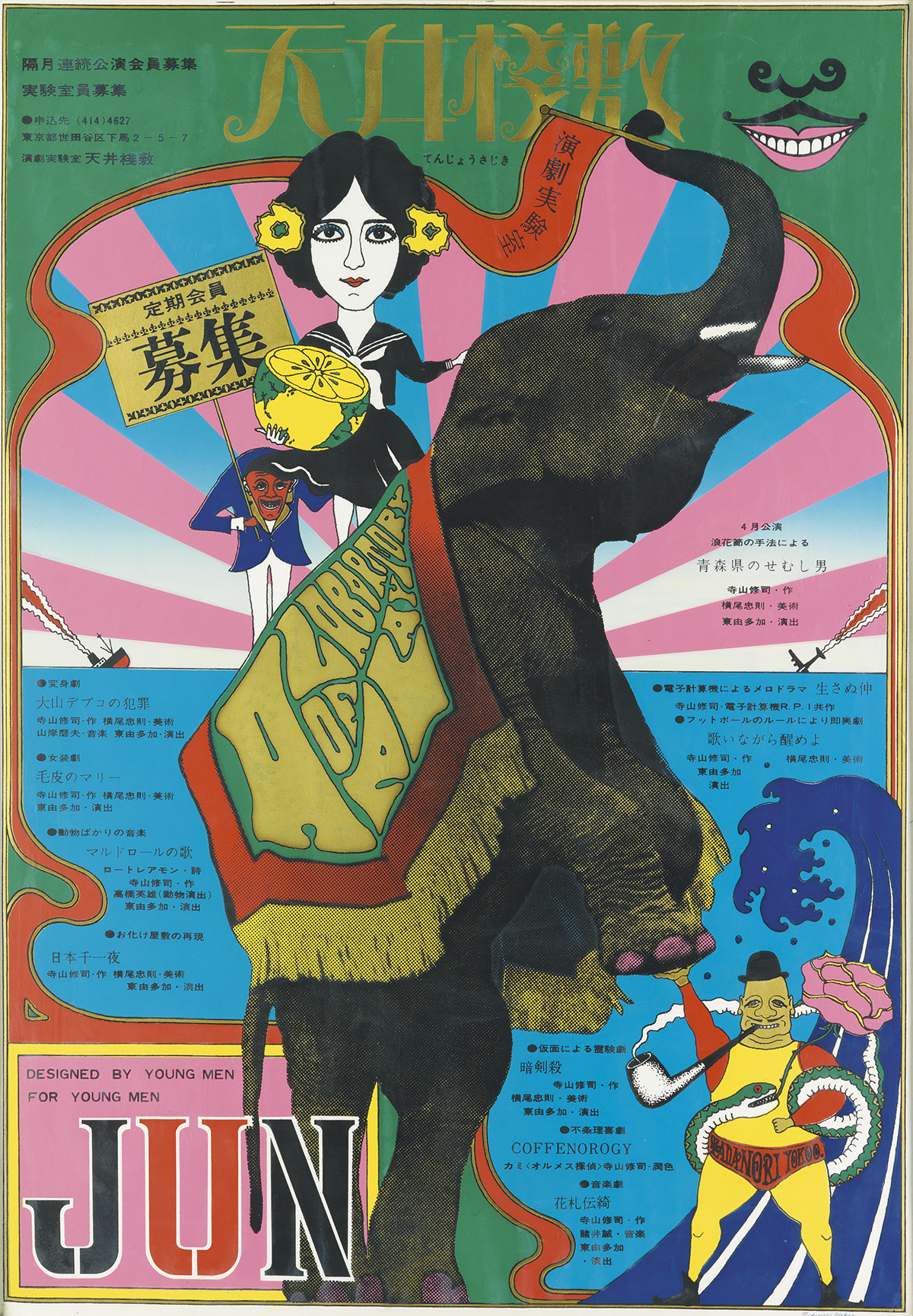 Tadanori Yokoo, Laboratory of Play / Tenjo Sajiki Troupe, 1967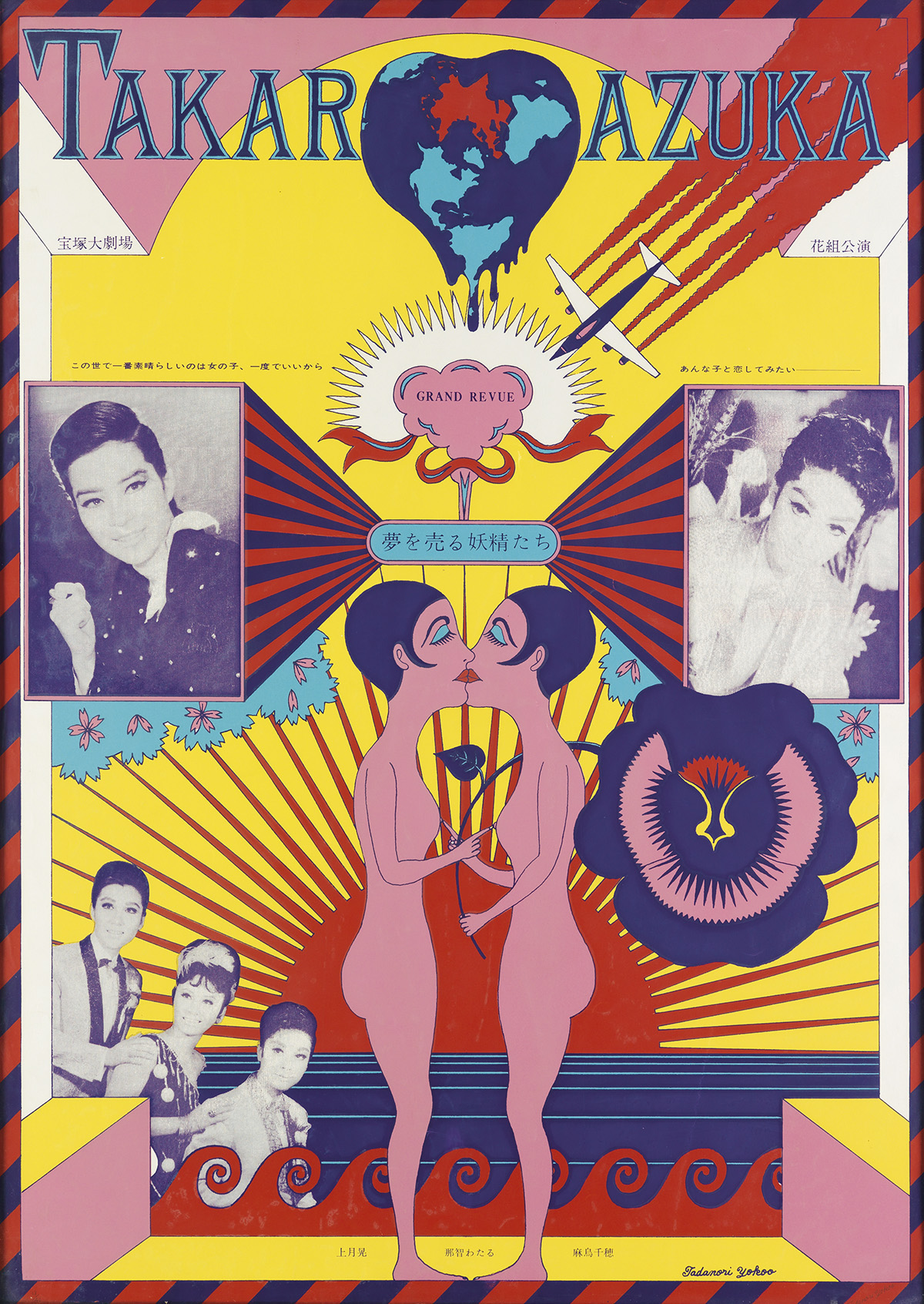 Tadanori Yokoo,Takarazuka / Grad Revue, 1966
Slider image captions: Charles Loupot's best selling posters for Peugeot, Wanneroil / Huile du bon Chauffer and Twining Tea. All images: courtesy of Swann Auction Galleries
Tags/ origins, vintage, new york, poster, paul rand, andy warhol, tadanori yokoo, a. m. cassandre, auction, swann galleries, psychedelic, auction house, record breaking, charles loupot, futurist, psychedelia, george maciunas