Arabic geometric type scores high in Nike's largest store ever
I was honoured to work with the team at Nike on the branding of the world's largest Nike store located in Dubai" writes Mohamed Samir, a multidisciplinary designer and globetrotter who started off in Egypt as an engineer and a freelance designer before becoming head of design for a local startup. From 2014 to 2017, Samir was appointed Senior Designer at IMPACT BBDO in Dubai and Fabrique in Amsterdam and now he is a senior product designer for Apple when not drawing positive, inspiring typography for Nike's impressive sports shrine in Dubai.
The multi-awarded designer (Samir is the recipient of a D&AD pencil, two Cannes Lions, two gold pencils at "The One Show Awards" in the U.S. and six prizes at the "Lynx Awards", MENA's annual creative and communication awards) introduced us to his typographic take on the branding of Nike's world's largest store.
"The designs is a combination between special design and mode. Different typographic styles has been used across the store inspired from the region.
An Arabic geometric type has been designed to fill the store major wall in a very subtle way. It is a repetition of the word "لا تتردد" which is an Arabic translation of Nike's slogan "Just do it". In the middle of the wall we placed a sculpture made of the words "Win, Victory and Love" in Arabic. In contrast with the main subtle patterny wall, the trial space was made out of the brand Arabic manifesto in a bold black typography" notes Samir.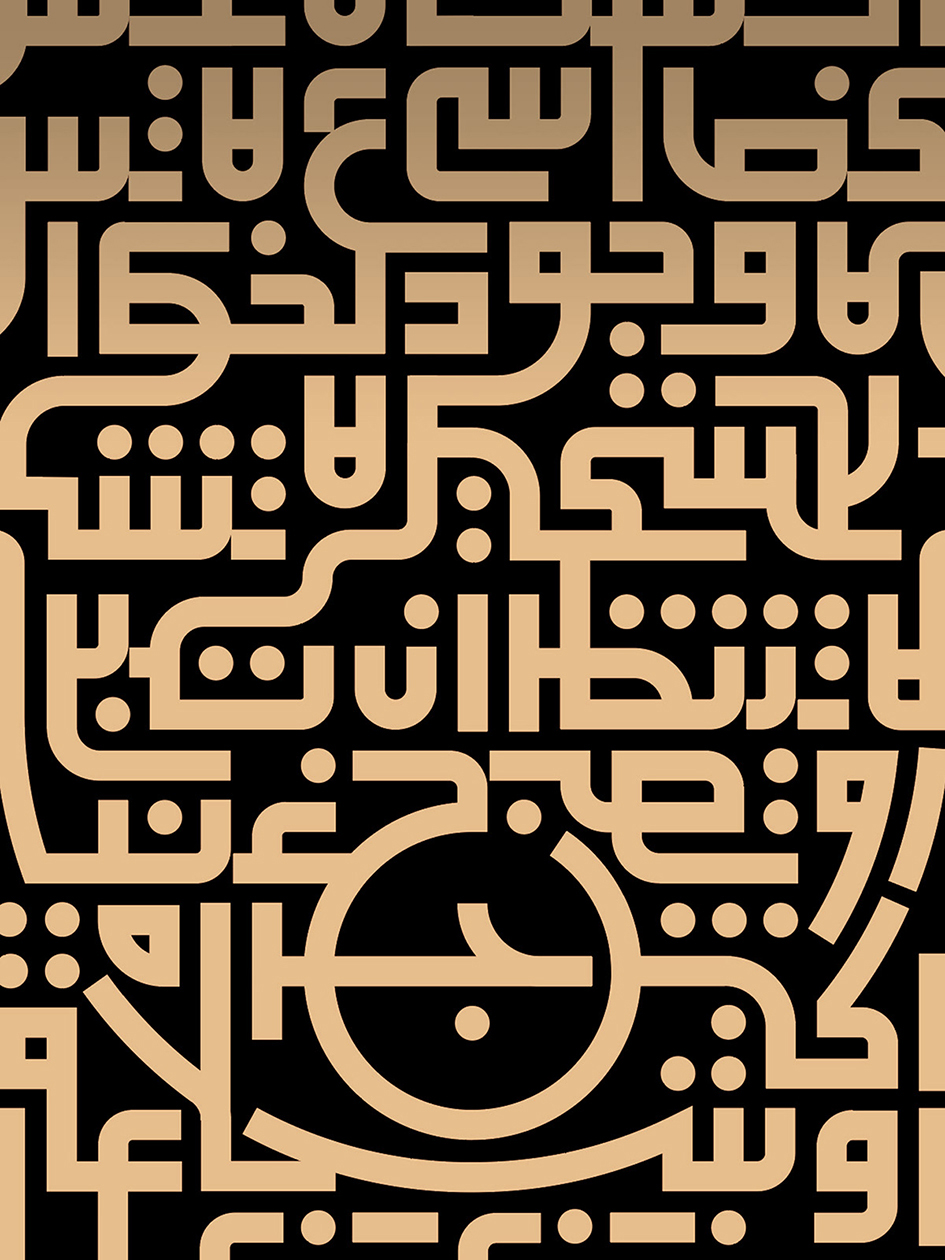 "This project shows the versatility that the Arabic typography can offer through its flexible nature. The typeface lines are inspired from the basketball court lines. This is the first time to treat the Arabic typography as court lines and geometric patterns in one of the world's major brands' stores" he adds.
Explore more of his work here and discover the elegance of Arabic typography here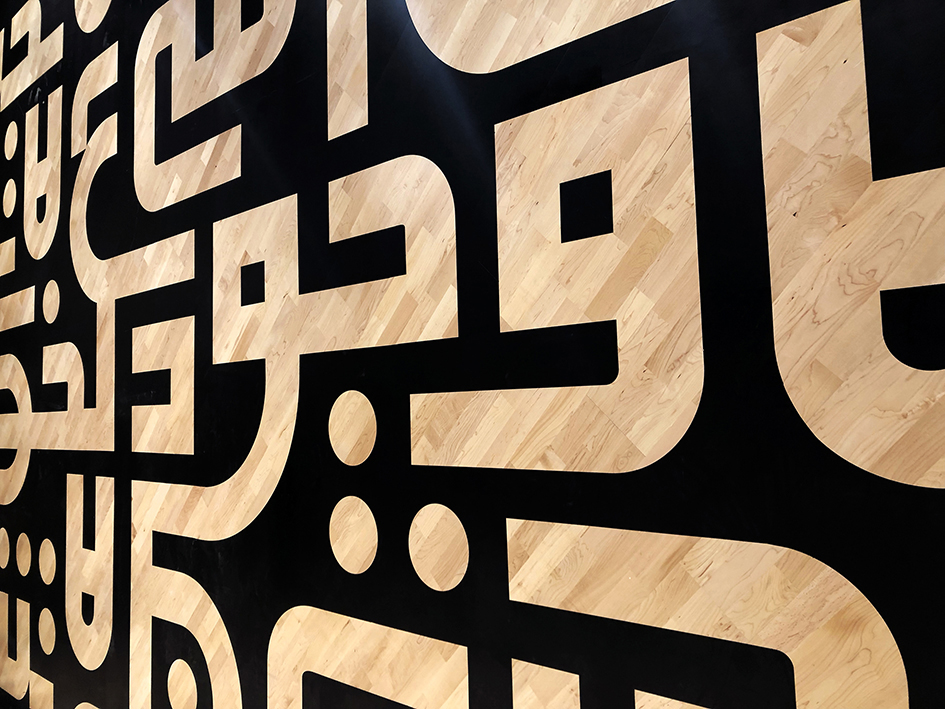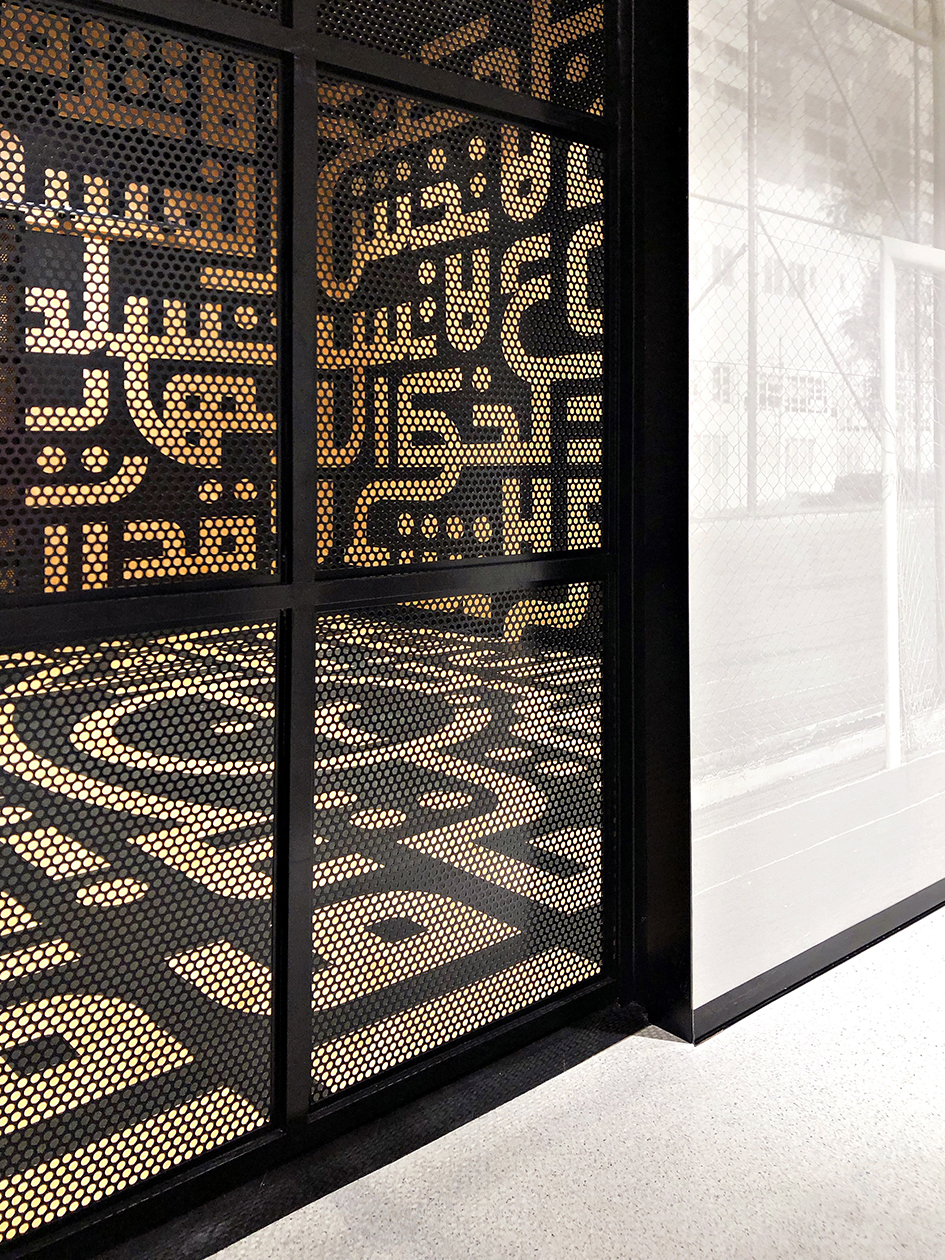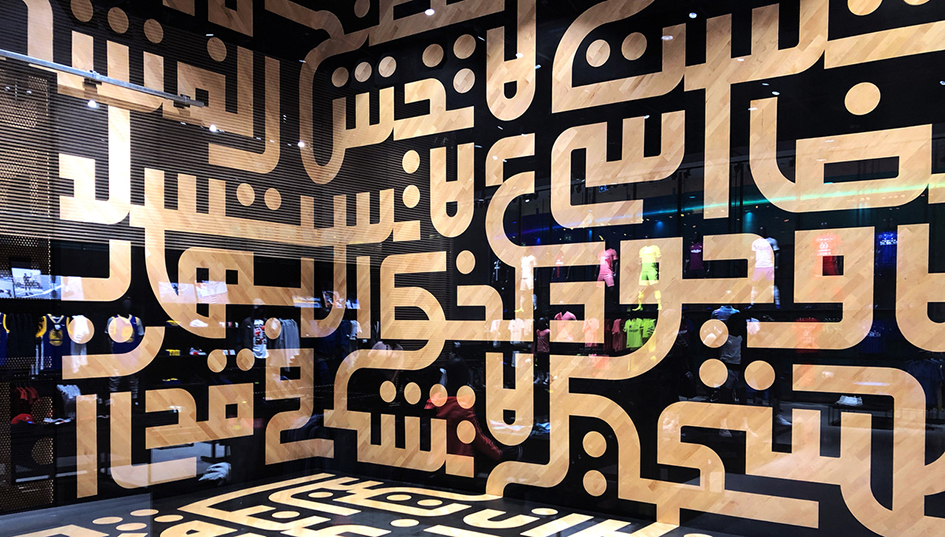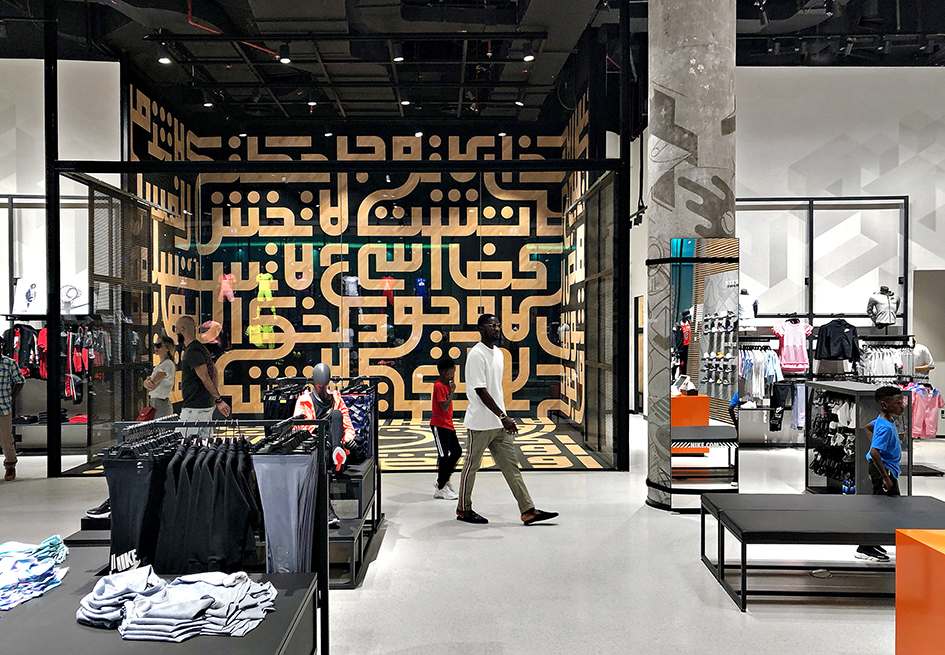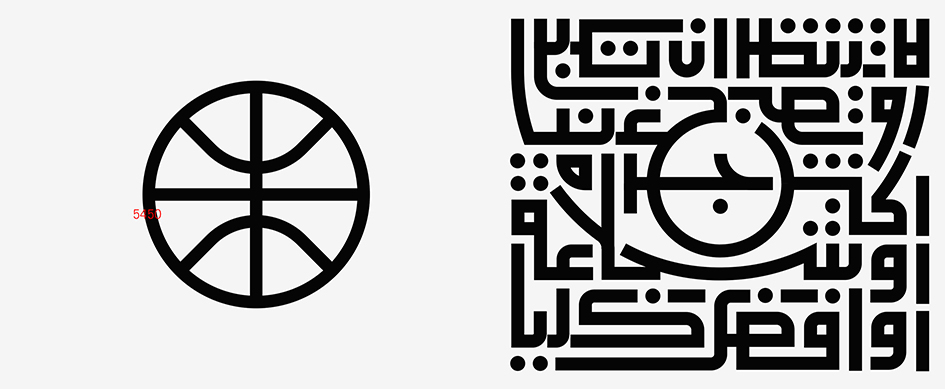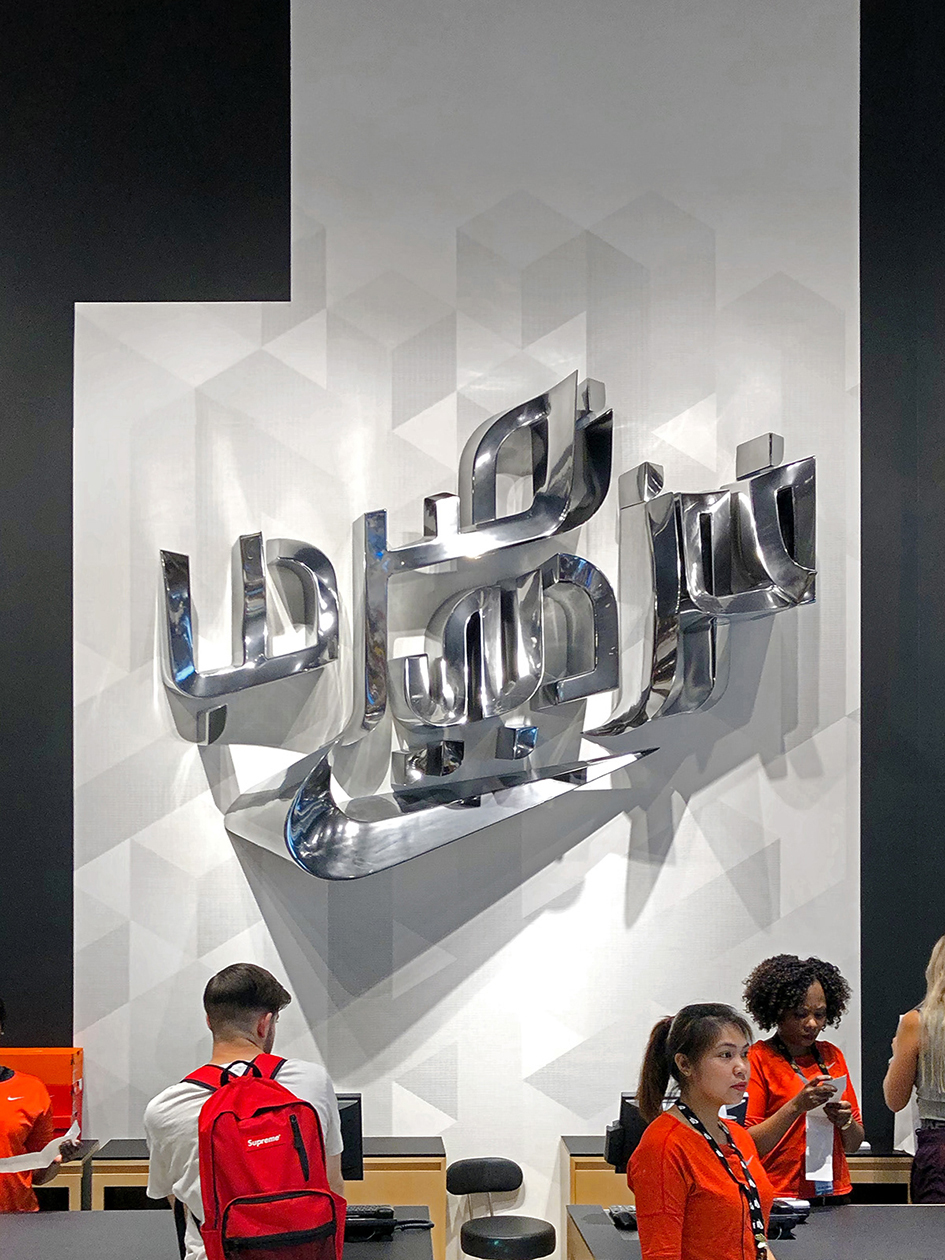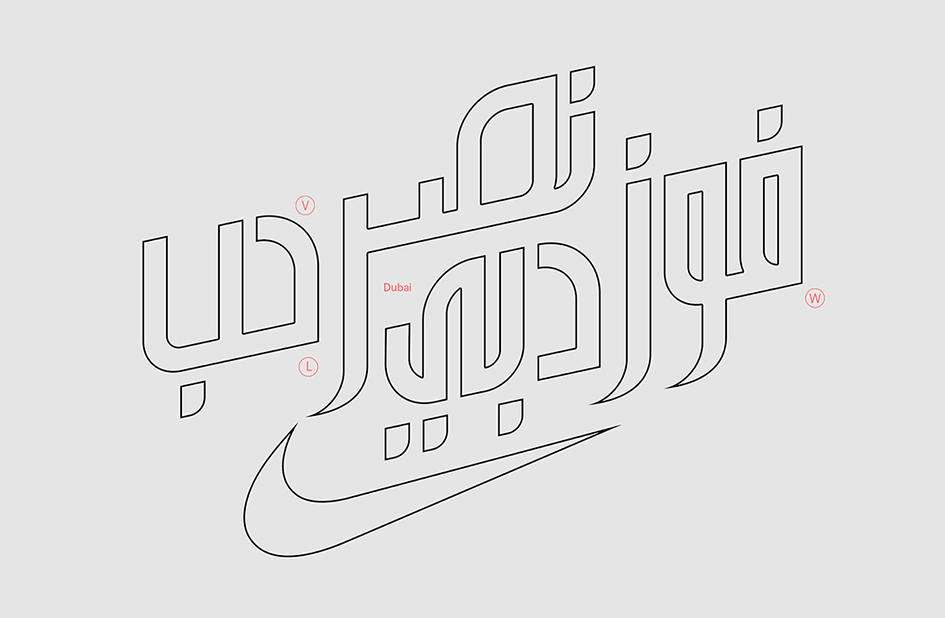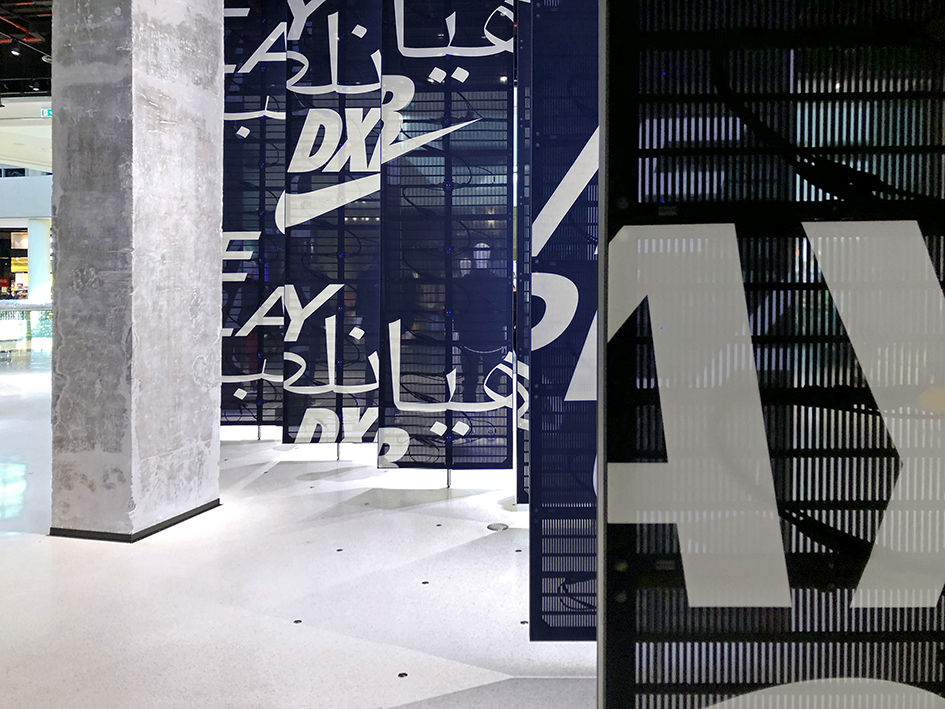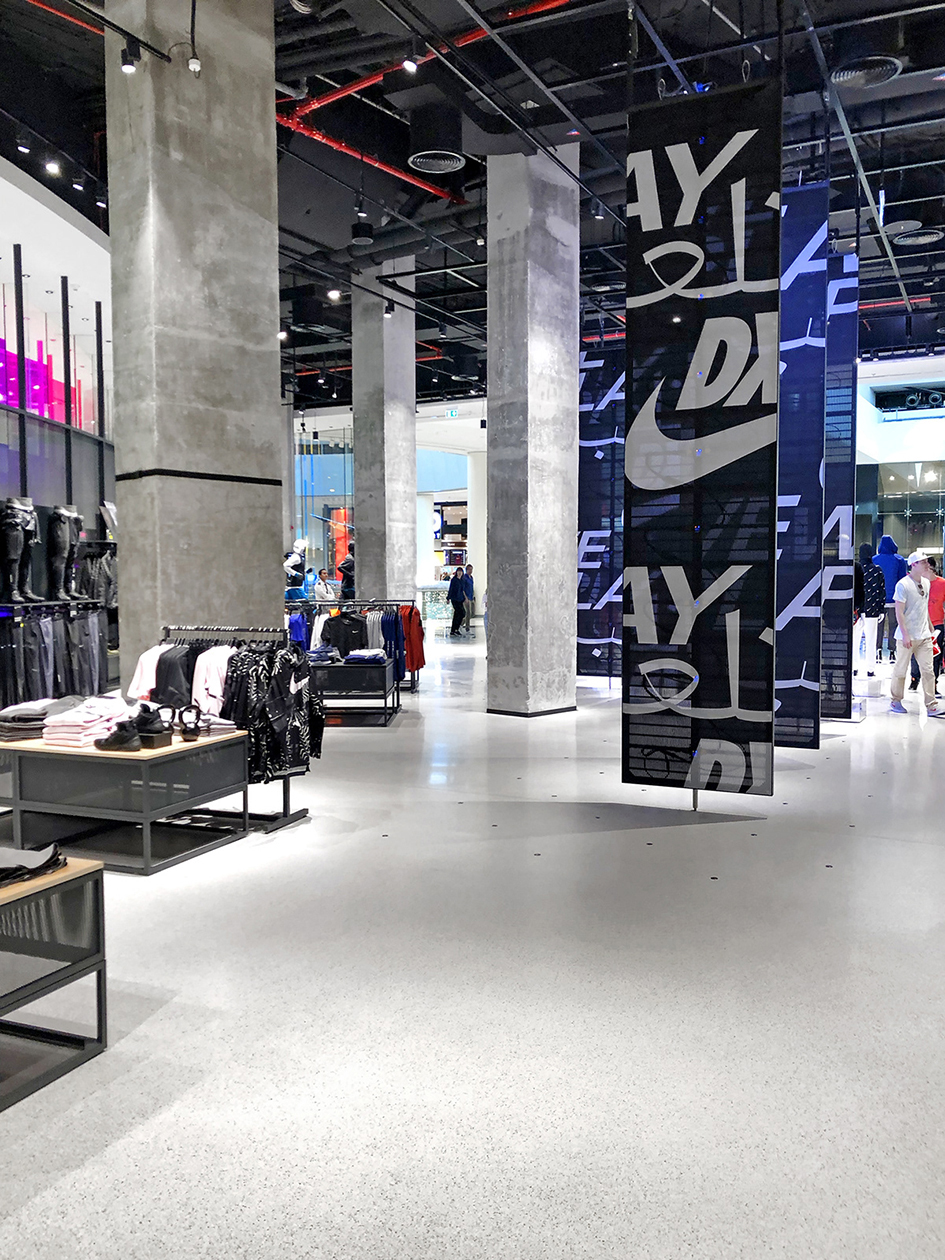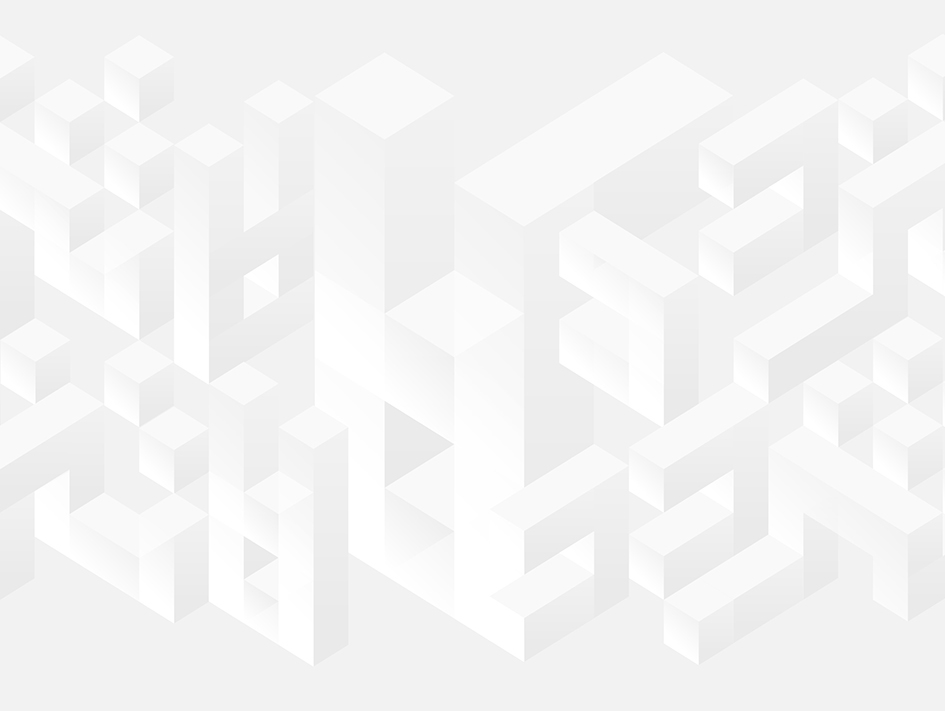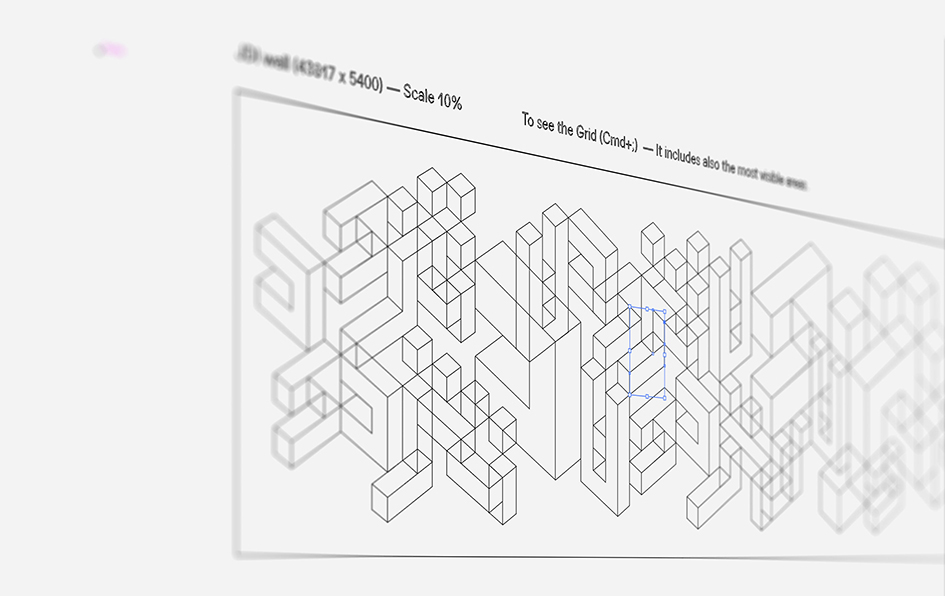 Tags/ typography, inspiration, typeface, nike, apple, arabic, d&ad, dubai, designer, egypt, cannes lions, mohamed samir, impact bbdo, fabrique, the one show awards, lynx awards, mena, لا تتردد