Say wow for this visually exciting branding of SSE
R
egarded as "a millionaire factory in the making" Sydney School of Entrepreneurship is a "new school for a new way of working" therefore it's branding is bold in spirit and groundbreaking as ever.
"Unshackled and driven, entrepreneurs are ready to create their mark on the world. Sydney School of Entrepreneurship recognised the right conditions in Sydney and seized the opportunity to define a new education model for the 21st century. Recruiting the cream of the crop from 11 NSW universities and TAFE NSW to come together in a brand new startup campus in the heart of Sydney" writes the team of designers that expressed the SSE's vision to type.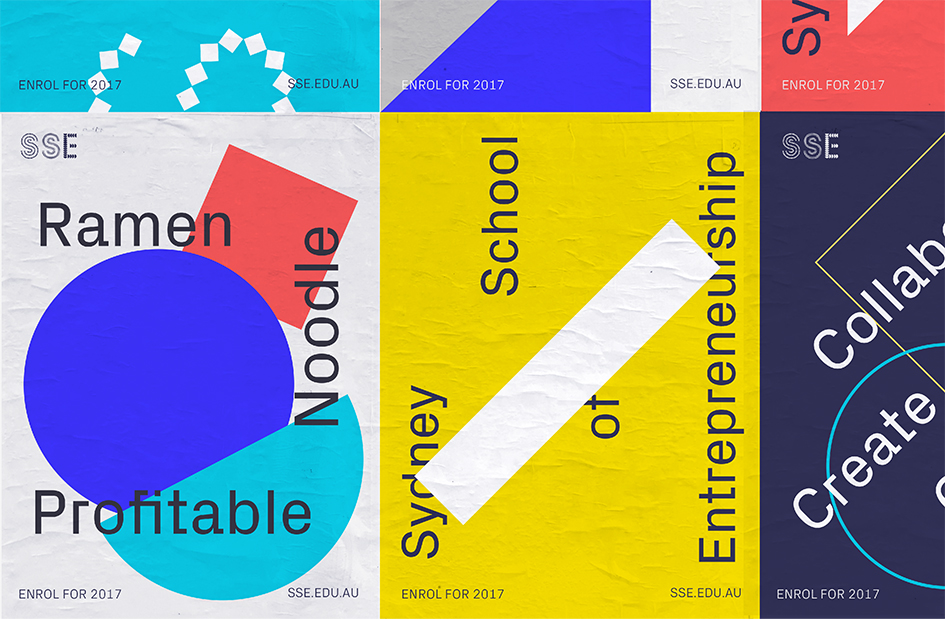 "Challenged with reflecting the diversity, energy and purpose of this new school, we saw in SSE a unique opportunity to deliver a brand, purpose and experience which reflects the restless, developing nature of the school and students. An every changing, dynamic identity. As part of the rebrand we built a custom logo generator, platform and typeface generator to bring this idea to life". 
"Driven by data streams from students, the school and the NSW economy, the new SSE brand expresses the personality of the students, the activity within the school and the economic success stories SSE creates. The brand visually reflects the performance of the school in real time, creating a unique logo on a daily basis. It forms both a visual record of the school's impact, as well as the opportunity to visualise what future successes might look like" they add of their Px Grotesk fueled techie identity.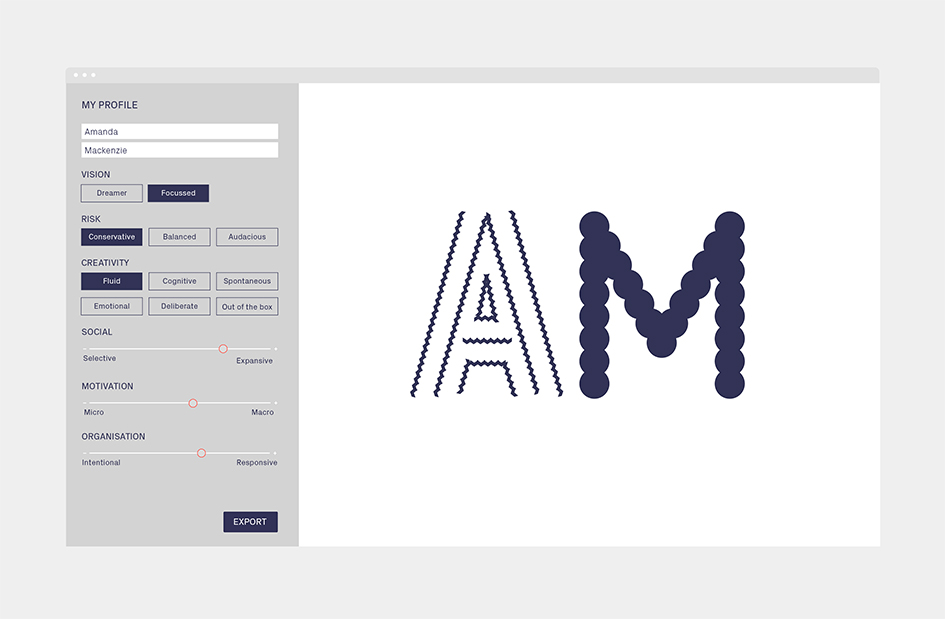 "A dynamic generator allows students to create their own personal logo, based upon character traits prevalent in successful entrepreneurs. This is aggregated into the SSE brand, along with data drawing from the physical activity within the campus and the constantly changing economic data of NSW. As the brand and experience pushed out across digital, communications and environmental, we took the core elements and developed a language derived from the generated marks of the school and students. This creates a constant link back to the dynamic developing energy of SSE" they add on the vibrant and very contemporary branding of this newly launched and hopefully groundbreaking model of educating the millennials.
Established in 2016, Sydney School of Entrepreneurship (SSE) is a new partnership between twelve tertiary institutions — eleven of them universities and one, TAFE NSW, a vocational school — in the Australian state of New South Wales.
Funded by the NSW government and modeled after the Stockholm School of Entrepreneurship in Sweden, the Sydney School of Entrepreneurship aims to "to establish new generations of entrepreneurs with a wider world view".
Check more here